Need help with an existing policy?
Contact My Team
About Courtney
Courtney Grandstrand is an agent with Goosehead Insurance located in Tampa, FL. Courtney joined Goosehead because of her unwavering commitment to take care of her clients. Using cutting edge technology to shop with dozens of "A" rated insurance companies in just a few short minutes, she is able to find the right coverage at a competitive price. She takes the time to review all of the options and customizes a policy based on the unique risks and desires of each client. After finalizing an option, Courtney is backed by a service team that has the highest client loyalty rating in the industry. Request a quote from Courtney and you will quickly understand why Goosehead is one of the fastest growing distributors of home and auto insurance in the United States.
States Licensed In: FL
Connect
Languages spoken:
English
Hours:


Download contact info

Follow me
We've got you covered,
and then some.
Homeowners Insurance >
Auto Insurance >
Flood Insurance >
Renters Insurance >
Condo Insurance >
Landlord Insurance >
Motorcycle Insurance >
Boat Insurance >
RV Insurance >
Life Insurance >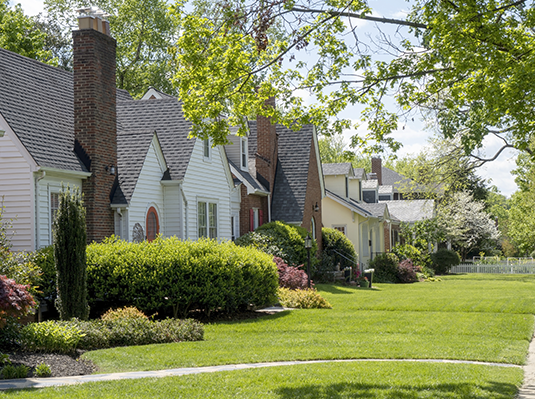 HOMEOWNER INSURANCE
Homeowners Insurance 101
After looking at dozens of houses you found a property you love. You've managed to come up with a down payment, get approved by a lender, and started wrapping your knick knacks in newspaper. Now you need to find a homeowners insurance policy that meets your needs, but how do you know if a policy is the right one for you?
Recent Reviews
Marissa D., Dec, 02 2022
Awesome, easy and fast to work with
Clayton K., Nov, 16 2022
great service
Rachel B., Nov, 01 2022
Goosehead was very helpful finding me an insurance company that I was able to afford.
Jamie V., Oct, 15 2022
Courtney was quick to respond and very helpful
Valerie S., Oct, 12 2022
She turned a VERY nervous home buyer into a very comfortable home buyer. I am beyond grateful.
Barbara W., Oct, 12 2022
Excellent service
Michael S., Sep, 15 2022
Outstanding customer service!
Paul S., Sep, 13 2022
She was great!
Rosemarie L., Sep, 08 2022
Courtney was easy to work with
Matthew M., Sep, 07 2022
Courtney was very knowledgeable and attentive while guiding me thru my different insurance options.
Maureen H., Sep, 07 2022
Everything was easy and seamless. I was able to talk to real human beings and it was simple. Courtney was great!
Marjana H., Aug, 25 2022
Honety
Daniel I., Aug, 20 2022
She was very polite and professional right from the get-go or also give her other business
Selser P., Aug, 10 2022
Got back to me quickly, answered calls/emails fast, and very helpful. Most of all, not pushy....
Nathan L., Aug, 08 2022
Courtney was very helpful and responsive!
Eugene R., Aug, 05 2022
Ms Granstrand was knowledgeable and kept me informed of the whole insurance process.
Joan L., Aug, 03 2022
Courtney answered my emails at all hours and was very fast in setting me up with the insurance policy that meets my needs. She was always helpful, responsive, and so very friendly. jl
David T., Jul, 13 2022
Quick response to policy request.
Shady A., Jun, 10 2022
Courtney
Patricia C., May, 30 2022
Courtney was very patient with me.
Phoung T., May, 29 2022
Good
Kathryn D., May, 28 2022
courtney was very good with follow up and did it quickly
Christine L., May, 26 2022
10
Aime S., May, 26 2022
excellence
Eduardo A., May, 18 2022
Courtney Grandstrand was fantastic to work with.
Kristen G., May, 18 2022
Courtney was fantastic! She handled everything perfectly!
Kaung S., May, 17 2022
Quick response, easy communication, and reliable
John B., May, 13 2022
Courtney Grandstrand is knowledgeable, responsive and attentive during our stressful time trying to close a Florida property. We had many questions and requests, and she really helped us with this process.
Neishaliz A., Apr, 11 2022
Communication
John W., Apr, 06 2022
Two words: Courtney Grandstrand. She was terrific to work with -- friendly, knowledgeable, responsive...
Neli P., Apr, 06 2022
Easy communication and good service.
Michael L., Apr, 02 2022
Courtney was pleasant, thorough and very aware of what I needed to accommodate my insurance needs. Great job Courtney!
Sharelle F., Mar, 31 2022
Courtney is great—really knowledgeable and easy to work with. :)
Adam F., Mar, 31 2022
Courtney, knowledge of the insurance filed was deep and she went above and beyond in helping us; best service ever!
Stefan H., Mar, 26 2022
Courtney Grandstrand did an excellent job helping my wife and I not only find, but truly understand our first homeowners insurance process. 10/10 I would recommend Courtney and Goosehead insurance everytime!
Miriam V., Mar, 23 2022
Extremely professional and extremely nice
Jason N., Mar, 19 2022
Courtney was very helpful and informative and she got us a great deal on insurance!
Kyle J., Mar, 17 2022
Courtney came highly recommended. We are happy to support local businesses! It has been a great experience so far!
Andrew B., Mar, 16 2022
Courtney was great! Very attentive and efficient.
Ruth M., Mar, 11 2022
Very responsive and kept checking for the best rates with the most coverage.
Thomas M., Mar, 11 2022
Very helpful and kept checking for the best rates with the most coverage
Garrett B., Feb, 18 2022
Courtney was awesome and extremely helpful
Samuel F., Feb, 10 2022
Agent was excellent. Dan Singleton, very thorough and explained differences in policies. Had lower price but Dan was able to explain differences and provide better coverage. 5 stars
Gerald C., Feb, 09 2022
Courtney is the primary reason for my high scores. She is fantastic to work with !
Melinda M., Feb, 03 2022
Agent was knowledgeable
Reuben M., Feb, 01 2022
She was pleasant and showed that she wanted my business
Tommy D., Jan, 31 2022
Courtney was a nice individual who helped me out Time of need
Bruce B., Jan, 16 2022
Courteous, Informative
Joseph S., Dec, 28 2021
Excellent Service!
Linda R., Dec, 21 2021
courtney Was extremely helpful in a very tight timeline, Provided me with all the options and good information. I look forward to doing business with her in the future, I'm just too close to closing time right now.
Cory M., Dec, 14 2021
Great customer service- super accessible and easy to chat with
Matthew H., Dec, 11 2021
Good UX
Frances S., Dec, 01 2021
Very efficient!!
George B., Nov, 24 2021
She exceptionally knowledgeable and works very hard to get you the best rates
Korkean D., Nov, 18 2021
Courtney was great! She helped us find the lowest rate and was very friendly and professional.
Melanie D., Nov, 18 2021
Courtney was very professional and worked hard to get us great coverage for a very attractive price.
Robert P., Nov, 14 2021
Courtney of Goosehead Insurance was very personable and took care of our every question and needs.
Philip J., Nov, 01 2021
pleasant to work with
Jennifer G., Oct, 30 2021
quick responses, customer service
Ryan K., Oct, 29 2021
Courtney was fantastic, very friendly and worked hard to ensure the insurance was exactly what we needed. We have recently move over from England so it wasn't an easy task. I would definitely recommend Goosehead, but more importantly Courtney. 10/10
Rodman M., Oct, 21 2021
Because I have a great customer service experience
Jean A., Oct, 19 2021
Awesome customer service. Very pleasant and knowledgeable
Gina N., Sep, 30 2021
Courtney is awesome
Sharon C., Sep, 29 2021
Courtney is very efficient, pleasant and informative. She went above and beyond to answer all of our questions. I am referring a family member to her for a new home he will purchasing with his wife here in Florida.
Linda N., Sep, 02 2021
I'm from out of state and Courtney handled all my questions and concerns with complete professionalism and knowledge.
Andres S., Aug, 19 2021
Very friendly and quick service, answer all my questions.
Garett S., Aug, 14 2021
Courtney was very helpful
Svjetlana Z., Jul, 29 2021
Very prompt and competitive service
Keith S., Jul, 27 2021
Agent demonstrated sincerity and professionalism. Placing trust into someone who is unfamiliar can be challenging. She made it easy :)
Madelyn Y., Jul, 17 2021
Explain each part of policy, very down to earth individual.
Makindy E., Jun, 30 2021
Mr. Laguerre was very patient and very efficient and made sure i got the very best deal and went above and beyond to satisfied all my request and i really appreciate his time and efforts to keep me happy.
John V., Jun, 29 2021
Courtney Grandstrand was amazing! Very knowledgeable, efficient, and a pleasure to work with. Will highly recommend
Kaivalya Y., Jun, 24 2021
Courtney went above and beyond and was very responsive to all my requests
Keith C., Jun, 22 2021
Courtney was great. She knows the product and responds quickly.
Brandon E., May, 22 2021
Excellent and prompt service. This has been the best experience I've had with an insurance company
Erick L., May, 21 2021
Exceptional and very professional service by Courtney Grandstrand!
James L., May, 15 2021
Courtney was patient, understanding, and knowledgeable when explaining the different products there were. She was extremely professional and helpful and would recommend her to everyone