Need help with an existing policy?
Contact My Team
About Robin
Robin Jackson is an agent with Goosehead Insurance located in Chicago, IL. Robin joined Goosehead because of her unwavering commitment to take care of her clients. Using cutting edge technology to shop with dozens of "A" rated insurance companies in just a few short minutes, she is able to find the right coverage at a competitive price. She takes the time to review all of the options and customizes a policy based on the unique risks and desires of each client. After finalizing an option, Robin is backed by a service team that has the highest client loyalty rating in the industry. Request a quote from Robin and you will quickly understand why Goosehead is one of the fastest growing distributors of home and auto insurance in the United States.
States Licensed In: IL, IN
Connect
1136 S. Delano Court West, Suite B201
Chicago, IL 60605
(773) 966-3756
Languages spoken:
English
Hours:


Download contact info

Follow me
We've got you covered,
and then some.
Homeowners Insurance >
Auto Insurance >
Flood Insurance >
Renters Insurance >
Condo Insurance >
Landlord Insurance >
Motorcycle Insurance >
Boat Insurance >
RV Insurance >
Life Insurance >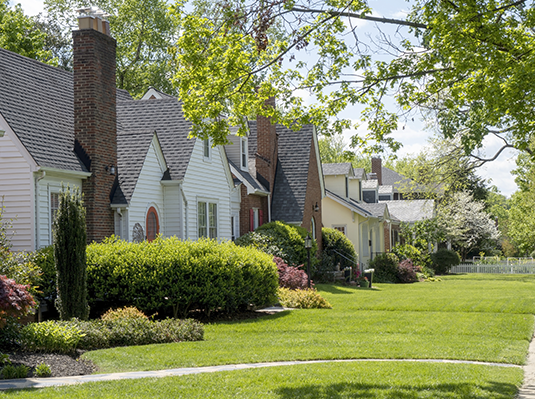 HOMEOWNER INSURANCE
Homeowners Insurance 101
After looking at dozens of houses you found a property you love. You've managed to come up with a down payment, get approved by a lender, and started wrapping your knick knacks in newspaper. Now you need to find a homeowners insurance policy that meets your needs, but how do you know if a policy is the right one for you?
Recent Reviews
Robbia J., Nov, 09 2022
GREAT CUSTOMER SERVICES
Robbia J., Nov, 09 2022
Service was great
Ernesto R., Nov, 03 2022
My agent Robin Jackson's attention to details and my needs, while adding personal touches give me a sense of value, appreciation and security. I would totally recommend Goosehead.
April Y., Oct, 09 2022
I needed home insurance asap and she was on it she is great thank you so much
April Y., Oct, 09 2022
I needed home insurance asap and she was on it she is great thank you so much
Jaxan E., Sep, 12 2022
Service and Pricing
Jaxan E., Sep, 12 2022
Service and Pricing
Karim A., Aug, 14 2022
I was told what could be done and it was done at that time. Thank you so very much for your much needed help.
Karim A., Aug, 13 2022
I was told what could be done and it was done at that time. Thank you so very much for your much needed help.
Myrtle T., Jul, 11 2022
Timely, efficient service
Latrice A., May, 21 2022
Great service
Zakiyyah W., May, 12 2022
My agent Robin was extremely Professional and informative.
Sarai P., Apr, 09 2022
Robin provided me with an insurance quote that other insurance agent did not even come close to. She was professional and very prompt with the quote.
Phyllis C., Apr, 05 2022
Robin provided excellent service and is very knowledgeable
Jernard S., Feb, 28 2022
Price and Experience speaking with Robin
Staci P., Feb, 11 2022
Friendly, Professional prompt. Very helpful and knowledgeable
Samantha T., Feb, 02 2022
Very knowledgeable with all the questions that I asked.
Isac E., Jan, 15 2022
Very responsive and easy to work with
Cedric P., Dec, 23 2021
Robin was extremely dedicated & sensitive of all my needs
Michael G., Dec, 11 2021
Customer service
MICHAEL G., Dec, 11 2021
Customer Service
Patricia M., Dec, 03 2021
The professionalism ,promptness as well as friendliness of Ms Jackson in her presentation in getting exactly what I asked for. She explained clearly what I was covered for and when I declined a particular coverage she listened and respected my opinions.
Karen B., Oct, 20 2021
Robin promptly responded to my request for a quote, coming back with coverages that exceeded those offered by my current insurer. We'll do business again.
Jorge S., Aug, 13 2021
I was a great experience.
Vanessa R., Aug, 06 2021
New to the company, need time to see how relationship developes
Maxine B., Aug, 02 2021
Robin is a very professional person and a great listener. She answered all of my questions with a smile.
Servando P., Jul, 21 2021
Robin was very helpful and nice she explained everything to me how its supposed to
Tammy B., Jul, 13 2021
Robin knew exactly what I needed and provided
Rochelle G., Jul, 04 2021
She took the time to explain in detail the answers to the questions I had. She put me at ease with my purchases.
Clarinda G., Jun, 29 2021
The professional was very personable and forthcoming with the services she offered.
Christina A., Jun, 22 2021
Satisfied
Jeremy E., Jun, 22 2021
The process went smoothly don't have any problems at this particular time thank you
Crystal C., May, 29 2021
My agent Robin Jackson
Kai L., Apr, 13 2021
Excellent and fast service
Andra L., Apr, 05 2021
Agent was very knowledgeable, professional, pleasant, and responded with quotes in a very timely manner. She also took time educating me on the different coverage options. I will definitely recommend Robin Jackson to my friends and family.
Hilda V., Mar, 18 2021
Robin Jackson has been a long time professional and always know I will receive the best care!
Erika F., Mar, 17 2021
Communicated clearly and accurately.
Mary L., Feb, 23 2021
We currently have a bundled policy that offered better discounts, so we did not select the option Robin provided. However, I would recommend her to someone seeking insurance.
Sherri M., Feb, 13 2021
Great customer service.
Oren O., Feb, 04 2021
Responsiveness, professionalism, set proper expectations.
Ashley M., Feb, 02 2021
I emailed Robin about a new rental insurance policy a little after noon on Friday 1/29/21, she responded to me within 30 minutes, we set up a phone call shortly thereafter, and by 2:00 p.m. I had my new policy. Robin is my new go-to insurance person.
Jennifer J., Jan, 28 2021
The agent is very knowledgeable and saved me tons of money!!!
Amanda J., Dec, 17 2020
Robin Jackson was phenomenal! She was positive, knowledgeable, timely, and professional. She answered all of my questions and helped make this process easy.
Sarah M., Dec, 16 2020
The information was provided by the agency was clearly explained and all questions were answered knowledgeablely.
Christie E., Dec, 11 2020
Robin Jackson was extremely responsive and provided quality customer service.
Lucy J., Nov, 14 2020
very professional , and really clear
Angela R., Nov, 11 2020
Great customer care service. Very caring and concerned with all my needs. Respectful and kind.
Monica S., Nov, 07 2020
Robin really cares, extremely professional. I've already told people about her.
Ruby H., Nov, 07 2020
Your agent, my agent Robin is AWESOME!
Evelyn L., Nov, 03 2020
Ms. Robin was very attentive to my needs for coverage and cost and did her utmost to provide them for me
Amanda J., Oct, 24 2020
Robin Jackson is amazing! She explained everything very well. She was very professional. She followed up with me and checked in on the process. Her customer service is why I gave the highest score possible.
Charla D., Oct, 22 2020
Robin was prompt,thorough and conscientious, ensuring that the information and documents were accessible and easily completed.
Hugh S., Oct, 20 2020
She was very thorough and detailed
Shelley B., Oct, 12 2020
Robin was very helpful and knowledgeable
Bosede B., Oct, 06 2020
Robin gave excellent service and was knowledgable about everything that I needed to know.
Carolyn L., Sep, 23 2020
Professionalism and desire to give the best
Michelle W., Sep, 11 2020
I received great service and promptly
Sheila M., Sep, 06 2020
Better price and service
Michelle D., Sep, 04 2020
Great customer service and I saved money.
Devon B., Sep, 03 2020
Based on comparison of other previous agents. Your availability to communicate one on one and step by step walk through instruction. Thank you.
Danette G., Sep, 02 2020
Robin was professional and very knowledgeable of the insurance products that would fit my personal and financial needs. I appreciate that persoanl touch.
Brenda S., Aug, 28 2020
Huge savings on my policies
Mekia H., Aug, 17 2020
N/A
Mekia H., Aug, 14 2020
N/A
Robin J., Jul, 29 2020
The process was easy and straightforward