Need help with an existing policy?
Contact My Team
About Tim
Tim Leyden is an agent with Goosehead Insurance located in Chicago,  IL. Tim  joined Goosehead because of his unwavering commitment to take care of his clients. Using cutting edge technology to shop with dozens of "A" rated insurance companies in just a few short minutes, he is able to find the right coverage at a competitive price. He takes the time to review all of the options and customizes a policy based on the unique risks and desires of each client. After finalizing an option, Tim is backed by a service team that has the highest client loyalty rating in the industry. Request a quote from Tim and you will quickly understand why Goosehead is one of the fastest growing distributors of home and auto insurance in the United States.
States Licensed In: IN, WI, IL
Connect
Languages spoken:
English
Hours:


Download contact info

Follow me
We've got you covered,
and then some.
Homeowners Insurance >
Auto Insurance >
Flood Insurance >
Renters Insurance >
Condo Insurance >
Landlord Insurance >
Motorcycle Insurance >
Boat Insurance >
RV Insurance >
Life Insurance >
You've got the best of the best.
Meet the team.

Patrick Cogan
License #: 19475824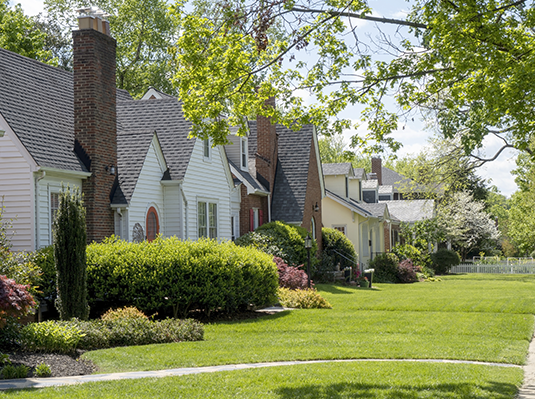 HOMEOWNER INSURANCE
Homeowners Insurance 101
After looking at dozens of houses you found a property you love. You've managed to come up with a down payment, get approved by a lender, and started wrapping your knick knacks in newspaper. Now you need to find a homeowners insurance policy that meets your needs, but how do you know if a policy is the right one for you?
Recent Reviews
Gabriela C., Oct, 31 2022
Great service.
Nicholas R., Oct, 24 2022
Great customer experience and very fast response time
Joseph D., Sep, 17 2022
We got great service from Patrick.
Joseph D., Sep, 17 2022
We got great service from Patrick.
Maria A., Aug, 26 2022
He provide excellent service
Maria A., Aug, 26 2022
He provide excellent service
Gerty L., Jul, 19 2022
Agent took the time to explain and educate me on what type of coverage is necessary.
Courtney S., Jul, 01 2022
Patrick made the process easy, fast, and convenient. He was responsive and knowledgeable. Highly recommend!
Funmi O., Jun, 23 2022
Satisfaction
Maria B., Jun, 18 2022
X
Richard A., Jun, 17 2022
Tim Leyden is an awesome agent. He is very helpful.
Timothy N., Jun, 08 2022
Excellent response time, great rates and excellent customer service.
Daniel J., May, 28 2022
Quick replies to questions/inquiries and good customer service
Kelsey H., May, 16 2022
Patrick was professional, quick and super easy to work with! He made everything very easy to understand and I feel comfortable and confident in working with him - plus we saved bundling all of our insurance with him and he made suggestions on areas where we needed more coverage. Will definitely recommend in the future!
Timothy S., May, 13 2022
Helpful & efficient process overall
Dominic H., May, 02 2022
It was an overall pleasant and straightforward experience working with Tim Leyden!
Rocco B., Apr, 16 2022
Tim Leyden was extremely helpful and willing to walk me through my entire quote. He has a talent for explaining why all the ins-and-outs matter, and was patient in adjusting quotes based on my coverage estimates.
Benjamin L., Apr, 14 2022
great prices
Alfredo L., Apr, 04 2022
Tim was very helpful. He answered all our questions and explained everything perfectly.
Michael H., Mar, 27 2022
Saving money and great customer service.
Maureen B., Mar, 21 2022
Tim Leyden has been my agent at Goosehead for many years now, probably 20 yrs, and he has been very easy to work with and extremely helpful to me. This is my second home and car I have insured through Progressive with Tim's help and I am very satisfied working with Tim.
Kevin M., Mar, 16 2022
Patrick was extremely helpful in coming up with different options for our insurance, and worked very hard to find us the best possible rate and coverage.
Krista R., Mar, 14 2022
Patrick Cogan is the best!
Benjamin C., Feb, 23 2022
Tim was great to deal with. He was prompt with calls and answered all my questions which showed me he's knowledgeable about policies. Communication is key and Tim has great communication.
Michael R., Feb, 10 2022
Patrick Cogan had an answer for every question I asked and was very helpful during the entire process
Bill I., Feb, 03 2022
Honesty, service and cost
Michael P., Jan, 04 2022
Tim is very responsive and has great knowledge of the industry.
Meredith F., Dec, 08 2021
So far so good
Jennifer M., Dec, 07 2021
Patrick was extremely helpful in presenting and detailing the options for coverage.
Jannie M., Nov, 19 2021
The agent was very informative. I'm in the process of purchasing my first home. With everything going on and this all being new to me. Tim made me feel confident with my decision. Once I decided the enrollment process was very easy. Tim took care of the rest.
Stefan A., Oct, 28 2021
Patrick was great
Nelson Q., Oct, 18 2021
The great customer service I was given
Lisa Q., Oct, 07 2021
Patrick was patient, knowledgeable, flexible, and was able to answer all my questions, no matter how many questions I had!
Judson M., Sep, 23 2021
Good service
INIGO M., Sep, 22 2021
Excellent service from Patrick and affordable prices.
Wayne T., Sep, 16 2021
Tim is very professional. He is a great person and I am glad I chose to business with him. I would definitely recommend him to my peers. Thanks Tim!
Todd J., Sep, 15 2021
Great rates and really nice guy
Kimberly M., Sep, 11 2021
Tim has been great.
Jacqueline J., Aug, 21 2021
Fantastic knowledge and service
Eseroghene O., Aug, 05 2021
I gave the score because I was really pleased with the service and the package I got.
Nina M., Jul, 21 2021
Tim was VERY quick, super responsive, and very thorough. All around great to work with.
Gloria A., Jul, 11 2021
Patrick was very thorough and explained the policy clearly, fitting it to what I needed
Tomas G., Jun, 30 2021
Because Patrick Cogan took care of what I needed and did it the right way.
Terra D., Jun, 27 2021
Patrick went above and beyond to find the best deal for me, I really appreciate that type of customer service
Peter C., Jun, 21 2021
Patrick Cogan
Steven K., Jun, 17 2021
Great service!
Hannah S., Jun, 04 2021
Knocked it out of the park. Great service setting up multiple quotes and beating existing services. Thanks Tim!
Charlie H., May, 26 2021
Patrick was a huge help and made the insurance process extremely easy.
Mark Z., May, 20 2021
Patrick has patiently and detailly explane everything to me. He is always right there to help when I need it.
Tina A., May, 17 2021
Patrick was on the ball with making sure we got the vest rates and coverage! He is a delight to work with
Shania J., Apr, 15 2021
Patrick was so helpful and gave us such good advice for being first time home buyers, and getting us the best deal possible
Kathleen O., Apr, 05 2021
Great service
Daniel O., Apr, 03 2021
Patrick was super helpful and gave lots of options
Brendan F., Mar, 26 2021
Very good explanations and service, and found me good rates.
William H., Mar, 19 2021
He was very detailed and helpful
Kylin F., Mar, 06 2021
Great support and clearly explained things
Joseph L., Mar, 04 2021
I reached out to several brokers and insurance companies. Tim was the fastest to respond and the most available for questions.
Marina J., Feb, 05 2021
Patrick is great, super knowledgeable and very helpful. Would definitely recommend him to others.
Jeff H., Feb, 01 2021
Quick responses, professional expertise, and excellent customer service
Erin H., Jan, 26 2021
Pat was great! Got me a better deal than my previous insurance and got me better coverage!
Kathy T., Jan, 18 2021
Fast,friendly and great rates
Erin Z., Jan, 15 2021
Tim was very helpful and we're pleased with the policy he found.
Christina L., Jan, 10 2021
Tim is very responsive, and pricing is competitive.
Thomas D., Jan, 06 2021
The helpfulness and great customer service. Help guide me and show me the best options for my situation.
Daniel S., Dec, 16 2020
Simply and easy process.
John H., Dec, 11 2020
Tim was great and the rate was great. I didn't give it the full 10 because I probably won't recommend any insurance to a friend.
Morgan S., Dec, 02 2020
great customer service. very knowledgeable and personable
Tammy J., Nov, 24 2020
They're very good;
Vaibhav G., Nov, 20 2020
Tim is very personable. He showcased ton of knowledge pertinent to HO insurance, and helped us make the right choice!
Andres T., Nov, 19 2020
Patrick was very knowledgeable and patient!! looking forward to working with my own personal agent instead of hoping i get a good person to work with whenever i call.
Lawrence M., Nov, 06 2020
agent gave me option and was very informative
Rita M., Nov, 04 2020
Tim Leyden is saving me quite a bit of money for basically the same coverage I had with State Farm. Plus he was attentive to my questions and returned calls quickly, explaining in detail what I wanted to know.
William B., Oct, 28 2020
Tim Leyden was very helpful throughout the process.
Timothy M., Sep, 17 2020
Patrick Cogan
Sara D., Sep, 15 2020
Great customer service
John S., Sep, 10 2020
Tim is a great person and is always there to help with my insurance! He is an asset to your company!
Patrick C., Aug, 31 2020
Excellent service!!!
Andrew W., Jul, 20 2020
Patrick answered our questions with great detail. He is a fantastic listener also raised a few questions that we hadn't considered. All in all we would definitely recommend he and Goosehead.
Robyn S., Jul, 20 2020
Patrick was fantastic to work with and made the process extremely easy.
Rachel K., Jul, 11 2020
was very satisfied with the product and service
Nancy P., Jul, 02 2020
The agent Tim was so friendly, knowledgeable and got me a great price!
Ashley E., Jun, 26 2020
Tim was very thorough and helped me navigate getting home owners insurance. Very polite and knowledgeable
Louis M., Jun, 12 2020
As a real estate agent and now insurance agent, Patrick has and always will think about what is the best for his clients. I trust him now and always will refer him to others.
Katherine D., Jun, 12 2020
Patrick made us feel listened to, heard, and helped us to get the best policy for our lifestyle.
James R., Jun, 03 2020
Prompt service
Casey M., May, 11 2020
Tim was really thorough and helpful throughout the whole process!
Kyle J., May, 08 2020
Tim was very knowledgeable and the turnaround time was met by the expectation that Tim had set. Made things very easy for us to understand and move forward.
Erica B., Apr, 01 2020
Tim is fantastic, knowlegable and most important trustworthy. Love working with him.
Margaret O., Mar, 30 2020
Tim was very helpful throughout the process and explained everything to make it as easy as possible.
Michael P., Mar, 12 2020
Very responsive customer service.
Ray I., Mar, 12 2020
Tim is an excellent agent. No hard sell! He provides a great service to the company and the public.
John M., Mar, 06 2020
Talk went quickly. Gave me everything I wanted. Good price.
James S., Feb, 03 2020
Good experience overall
James W., Jan, 20 2020
Tim is the best to work with
David L., Jan, 13 2020
Excellent customer service and very knowledgeable about industry
Ronald A., Nov, 14 2019
Answered all questions, responded in a timely manner
David E., Sep, 23 2019
Excellent communication, very thorough, straightforward and easy to work with. Honest, consultation and direction as well as a great price.
Jason F., Sep, 05 2019
Tim Leyden Knocked it out of the Park on this transaction We couldn't have gotten the deal done without him bringing me to Chubbies and solidifying the deal THANKS TIM YOUR THE BOMB!!!!!
Edward W., Jul, 02 2019
Received the information I asked for promptly!
Brian M., May, 30 2019
He was fast, he saved me money and he was honest.
Robert W., Mar, 12 2019
Excellent agent, Tim Leyden! Great quotes. Saved me many $'s.
Ronald C., Jan, 16 2019
Tim was very helpful in transferring our accounts to Goosehead. I am glad we made the connection.
Kathleen D., Nov, 13 2018
Great service
Emily D., Oct, 22 2018
Knowledge agent, fast service
Kaia H., Sep, 20 2018
Great guy, helpful, and great rates!
Nancy J., Sep, 18 2018
Fully responded to all questions during our conversations. Very professional
Thomas R., Aug, 16 2018
The professional manner in the way the agent dealt with my insurance needs.The agent is also my son.
Andrew W., Jul, 26 2018
Service
Gerald S., Jul, 23 2018
You have a great agent in Tim.