Need help with an existing policy?
Contact My Team
About Margie
Margie Burba is an agent with Goosehead Insurance located in Libertyville, IL. Margie joined Goosehead because of her unwavering commitment to take care of her clients. Using cutting edge technology to shop with dozens of "A" rated insurance companies in just a few short minutes, she is able to find the right coverage at a competitive price. She takes the time to review all of the options and customizes a policy based on the unique risks and desires of each client. After finalizing an option, Margie is backed by a service team that has the highest client loyalty rating in the industry. Request a quote from Margie and you will quickly understand why Goosehead is one of the fastest growing distributors of home and auto insurance in the United States.
States Licensed In: IL, WI
Connect
28100 North Ashley Circle Ste 101C
Libertyville, IL 60048
(847) 894-9678
Languages spoken:
English
Hours:


Download contact info

Follow me
We've got you covered,
and then some.
Homeowners Insurance >
Auto Insurance >
Flood Insurance >
Renters Insurance >
Condo Insurance >
Landlord Insurance >
Motorcycle Insurance >
Boat Insurance >
RV Insurance >
Life Insurance >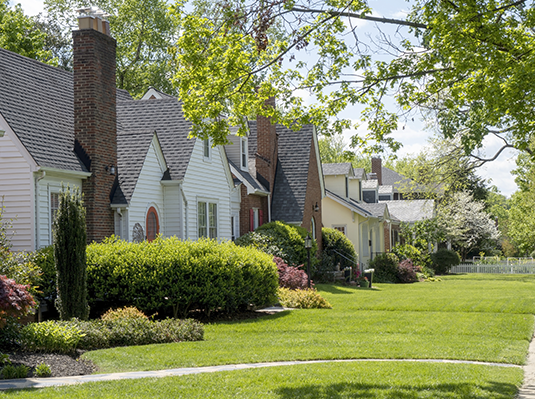 HOMEOWNER INSURANCE
Homeowners Insurance 101
After looking at dozens of houses you found a property you love. You've managed to come up with a down payment, get approved by a lender, and started wrapping your knick knacks in newspaper. Now you need to find a homeowners insurance policy that meets your needs, but how do you know if a policy is the right one for you?
Recent Reviews
Nicholas F., Nov, 09 2022
Margie was amazing. Took the time to explain each policy and the multiple changes and questions we had. Thank you so much.
Catherine R., Oct, 25 2022
Margie is very thorough and helpful.
Layla F., Oct, 03 2022
Margie Burba was great and explained everything thoroughly.
Ariel S., Sep, 01 2022
10 out of 10, Margie helped me in the best way that worked for me. She was amazing!
Derrick P., Aug, 28 2022
Margie was awesome. First, she listened. She listened to my insurance needs and to my frustrations w/ purchasing insurance in the past. She took the time to get to know me to locate the products I required and may require in the future. Second. She educated me. She went over my current policy vs the products she located for me...line by line. She let me know where I was WAY over charged and under protected. I appreciated her taking the time to do that. Third. She was patiently persistent, which I appreciated. I'm in the middle of 2 family members in two different hospitals, as well as working during the day. I appreciated her patient persistence and flexibility in chatting about my needs, reviewing products and signing. I very much appreciated her knowledge and support. Thank you!
Roy L., Jul, 27 2022
Quick and thorough service.
Gary C., Jul, 06 2022
Margie was very friendly, very professional, and she got the job done in a timely fashion.
Laura M., Jun, 07 2022
Margie Burba was very helpful in saving us $800 in homeowners and auto premiums.
Marc C., May, 12 2022
Margie is a true professional
Benita M., Apr, 09 2022
Margie was very professional and she made things so much easier for me.
Donna S., Apr, 09 2022
I felt like she found the best insurance for my needs and explained everything
David M., Apr, 04 2022
Best service and best price.
Martin K., Mar, 10 2022
prompt follow up and updated with necessary info...just super easy
Kristie G., Feb, 25 2022
I hadn't checked prices in years and just assumed I was getting the best rate for auto since my record is good and I had been with my company for years. All the buzz about Margie had me interested in checking it out. Everyone was right, she made everything easy peasy and even secured a 12 month quote for less than I was paying for 6 months. That's pretty amazing and I wish I'd had her check my coverage earlier. Get Goosed, you won't regret it
Michelle M., Feb, 06 2022
Margie Burba provides excellent client service. She goes above and beyond in assisting with the process. She makes the complicated world of insurance more tolerable.
Wesley B., Dec, 07 2021
My agent Margie Burba is my mom! I trust Goosehaed!
Margaret B., Nov, 30 2021
Margie Burba was so helpful and went out of her way to make this transition so easy!
Terrence J., Nov, 16 2021
Margie was very helpful with obtaining our new insurance policies. She explained everything and answered all of our questions. We are very happy.
David G., Nov, 09 2021
Margie Burba is stellar! She walked me through my options, made recommendations, and executed at a high level. It helps the working man!!!
Ruth E., Nov, 02 2021
Excellent introduction to the company. Excellent communication of coverage options. Very personable agent.
Robert S., Nov, 02 2021
I was satisfied with the service.
Julie H., Oct, 13 2021
Margie is very nice!
Joe A., Oct, 12 2021
I received excellent service from Margie and others working with her.
Judith S., Sep, 15 2021
Margie was very personable and easy to deal with.
Michael S., Sep, 15 2021
How easy it was to work with Margie. She answered all our questions and followed through with our needs. Pleasure to work with
Leticia M., Aug, 30 2021
She was so friendly
Richard M., Aug, 24 2021
She answered all my questions and was very professional
Michael D., Aug, 15 2021
I looked at several insurance companies and brokers for a month, and Margie immediately stood out. In addition to finding the best price, I sought someone who sought to truly understand our changing insurance needs, was aware of all the details of my our policies, was succinct yet complete in communication, was responsive to my questions, and was understanding and friendly. I believe I found these qualities in Margie!
Tanya R., Aug, 13 2021
Margie was prompt with her response and provided an excellent quote and did an excellent job of explaining the coverage.
Michael B., Jul, 26 2021
Margie provided fast and friendly service.
Michael B., Jul, 26 2021
Fast, friendly service in providing a quote for our closing.
Barbara W., Jul, 24 2021
Very happy!
Elver M., Jul, 19 2021
She was always friendly and very informative
Adam C., Jun, 22 2021
The rep was friendly and helpful and we are saving money
Alane W., Jun, 15 2021
Margie Burba! She was so patient and helpful!
Ronald L., Jun, 13 2021
My wife and I were with our last agent for over 20 years and he retired. The company walked away from their person-to-person style of business. Margie Burba not only brings this to the table, she has an overall personality that is not only professional, but also warm and welcoming. In todays businesses this is very difficult to find.
Kyle W., Jun, 12 2021
Great customer service and help with setting it all up!
WILLIAM C., May, 28 2021
Quick and easy service
Mark G., May, 16 2021
The excellent service Margie provided.
Tomas F., May, 08 2021
Ease of obtaining insurance w Margie and the explanation of the options.
Vincent N., May, 02 2021
My agent kept me updated on the options and best coverage comparative to my previous policies. Communications were prompt and guidance provided in my decision making.
Bonnie G., Apr, 29 2021
Margie put together my insurance policy very quickly, and it was very easy working with her! I feel like a got a great deal!
Mary S., Apr, 28 2021
Margie is knowledgeable, confident, and reassuring. We are grateful for all her work on our behalf and look forward to working with her.
Korin P., Apr, 23 2021
Margie made this process so easy for me
Edith D., Apr, 20 2021
Easy process, good communication. Good value.
Matthew B., Apr, 19 2021
She is great and very patient!!!
William J., Apr, 18 2021
Great customer service!
Candace B., Apr, 13 2021
Margie was great and helped us stay within our budget while still finding us the coverage we needed.
Andrilyn N., Apr, 12 2021
Miss Burba responded to our questions promptly and with transparency.She guided us patiently as we try to choose from different carriers.
Jeanne W., Apr, 04 2021
Margie was extremely helpful. I recommended her to my son.
Dawn S., Apr, 01 2021
Margie was incredibly responsive. She communicated effectively, made adjustments as necessary, spelled out differences in coverage, and provided consistent and timely follow-up.
Svenston B., Mar, 29 2021
Margie has been extremely helpful, responsive and professional. She found us better insurance at reasonable prices and handled everything. An outstanding experience with a very valuable agent.
Joseph F., Mar, 12 2021
Margie was attentive, responsive and understood my needs. She provided suggestions and made the process very easy.
Carese B., Mar, 09 2021
Easy to worth with, very responsive, great demeanor.
Christopher K., Mar, 07 2021
Margie Burba was thorough and efficient!
Jerry K., Mar, 03 2021
Agent was very competent and knowledgeable in the entire process. Excellent customer service.
Kyle K., Feb, 21 2021
Exceptional customer service by Margie. Very thorough.
Jeffrey S., Feb, 16 2021
Margie was extremely helpful and was able to find the best insurance for our needs! She was very quick in responding to any questions that I had and she was very thorough in answering them.
Dijana B., Jan, 22 2021
Excellent
David M., Jan, 21 2021
good service
Albert M., Jan, 21 2021
Margie was extremely helpful and thorough. She sought extra information to meet my particular needs and showed a genuine interest in making sure I had a policy that fits me.
David M., Jan, 19 2021
personal attention from agent
Joy S., Jan, 15 2021
We've really enjoyed working with Margie. She has been very responsive to our needs.
James L., Jan, 09 2021
She was very knowledgeable of the products and was to break it down to be understood very easily.
Jennifer C., Dec, 17 2020
Everything was attentive to our needs.
Anthony M., Dec, 16 2020
Great follow up and awesome Agent!
John Y., Nov, 13 2020
Agent worked with me tirelessly to get the quote and coverage I was looking for. Thanks!
Anne L., Nov, 11 2020
Margie was lovely to work with. Really seems to enjoy what she was and an absolute pleasure to talk to as well. Not to mention I was thrilled with my rate. Smooth, streamlined, fast and easy.
Colleen B., Oct, 23 2020
Quick and very helpful
Abhishek C., Oct, 22 2020
She was excellent, understood the requirements and helped to find best possible rates. Thank you for all the diligence
Lisa B., Oct, 14 2020
Margie was great to work with and explained our choices so we had an exact understanding of each policy choice she presented us with.
Gregory S., Sep, 26 2020
Margie is very knowledgeable and answered all my questions. Bundling my insurance and switching to Goosehead saved me a lot money.
Mark B., Sep, 18 2020
Fast, friendly service. Detailed explanations of coverage options.
Graham H., Aug, 26 2020
Margie is responsive and guided me in finding the right policy for me.
Daniel J., Aug, 05 2020
Margie was polite and professional and took the time to explain all of our options and really made us comfortable with the transition to a new insurance company.
Miguel M., Jul, 27 2020
Excellent customer service, fast conversation inquiries and smooth/easy transaction process.
Patrick M., Jul, 20 2020
It was an overall great experience!
Frances S., Jun, 30 2020
Margie was a delight to work with. She is very personable and had good follow-up. She explored my current coverage(s), my life situation/requirements; made suggestions as appropriate, explained things when I had questions, etc.
Paula H., Jun, 15 2020
Margie did a wonderful job evaluating our needs, answering all of our questions and researching a policy that gave great coverage and saved us money. Highly recommend!
George R., Jun, 10 2020
Margie did a great job in explaining everything and also providing the best product for my family.
Scott R., May, 21 2020
Margie was excellent and very thorough
Robert R., May, 20 2020
Well versed on insurance and fitting to our needs. She made for a comfortable business environment. 5 stars...
Cheryl R., May, 18 2020
Margie Burba is very informative, willing to please, professional, easy to work with, and provides a "no pressure/intimidating atmosphere.
Madeline F., May, 11 2020
Margie was so wonderful to work with and helped make everything clear and understandable. She was easy to reach, responsive, and fun to work with. Based on my research, she also helped us get a robust condo insurance plan for a good rate. We appreciated all the help and the simplicity she brought to the process.
Jonathan B., May, 05 2020
Margie was response, helpful, and professional to work with. She went above and beyond to explain things to us even if of quotes from other companies.
Jeff D., Apr, 29 2020
Margie is fantastic, she is always easy to reach and such a pleasure to work with.
Marty G., Dec, 11 2019
Margie Burba is awesome but the signing experience on your end was not a pleasure and I am very familiar eith docusign
Jeff D., Dec, 10 2019
Margie was a huge help to me. I really enjoyed speaking with her and she covered every step. She is a great addition to the Goosehead family and I will definitely refer her to anyone. She is truly a warm and wonderful person.