Need help with an existing policy?
Contact My Team
About Robert
WHAT I DO: Partner with Top Mortgage Loan Officers and Realtors to provide the best insurance coverage, price, and education to my clients. 1. Provide Professional Advice to clients to protect their home and other assets. 2. Shop 20+ A-Rated Insurance Carriers for the best premium and coverage so my clients don't have to. 3. Rescue clients from terrible policies that provide little protection and save them money. 4. Provide Home Insurance Binders and Flood Certs Quickly to Mortgage Lenders. 5. Create a working "Team" relationship with my realtors and MLOs to provide the best experience for our clients. WHAT MAKES ME DIFFERENT: The power of choice and the best service team in the industry.
States Licensed In: IN
Connect
438 S. Emerson Avenue, Suite 211
Greenwood, IN 46143

Languages spoken:
English
Hours:


Download contact info

Follow me
We've got you covered,
and then some.
Homeowners Insurance >
Auto Insurance >
Flood Insurance >
Renters Insurance >
Condo Insurance >
Landlord Insurance >
Motorcycle Insurance >
Boat Insurance >
RV Insurance >
Life Insurance >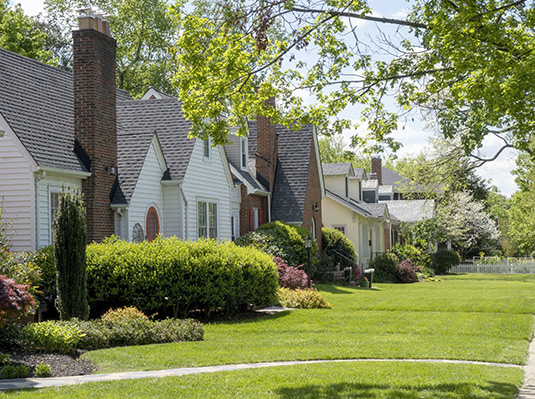 HOMEOWNER INSURANCE
Homeowners Insurance 101
After looking at dozens of houses you found a property you love. You've managed to come up with a down payment, get approved by a lender, and started wrapping your knick knacks in newspaper. Now you need to find a homeowners insurance policy that meets your needs, but how do you know if a policy is the right one for you?
Recent Reviews
Hector M., Sep, 20 2023
The deal for the auto, trailer, and home insurance premium in dollar amounts and better coverage. I will highly recommend it. Thank you
James T., Aug, 09 2023
The thoroughness explaining coverages. Plus, I got better coverage for less money
Thomas E., Aug, 04 2023
Robert provided excellent information to my insurance needs! He went above and beyond and was not just trying to sell me anything, he listened to the needs of my family and I and made the best recommendations.
Rhett H., Jul, 17 2023
Robert explained details very clearly and was able to lower my insurance and increase my coverages. Thank you.
Shannon L., Jul, 14 2023
I like that Rob actually took the time to explain the coverage and reiterate that he will always be looking out for our best interest. Most insurance companies just want to make the sale and don't take the time to explain what you are getting.
Stacey C., Jul, 12 2023
Robert was able to explain my current policies and then was able to provide more at a lower rate with new policies. Great customer service! Goes above and beyond!
Michael M., Jul, 09 2023
Excellent service prompt, courteous extremely helpful, but highly recommend to anybody and everybody integrity is a key and they have a bunch
Anita S., Jun, 29 2023
Robert was very nice and explained everything to me.
Scott S., Jun, 26 2023
Very helpful and informative. Have referred him six times in the last three days.
Esmeralda P., Jun, 23 2023
Robert was nice, quick & informative with all my questions!
Carrie B., Jun, 22 2023
He got me awesome rates, was very attentive, and helpful!
James M., Jun, 21 2023
great communication
Hayli K., Jun, 15 2023
Robert was extremely helpful. Not only did he find me a plan but he explained my coverage thoroughly. He made this process a lot less stressful. Very satisfied!!
Lukas H., Jun, 01 2023
Between the information provided, the rates offered, and the personal attention provided so far we couldn't have asked for more.
Quintin M., May, 31 2023
Everything went very smoothly. I was also very satisfied with the plan I received.
Wesley L., May, 30 2023
Excellent service and we got great coverage saving quite a bit of money
Jeffery S., May, 10 2023
Thoroughness and education associated with the process
Michael C., Apr, 29 2023
Honest communication without forceful sales. Kind and helpful.
Michael B., Apr, 27 2023
Great experience overall and quick response.
Ronald O., Mar, 30 2023
Extremely pleased with the amount of time taken to give an in depth and detailed explanation of all my options.
Kevin C., Mar, 13 2023
knowledge & value
Deanna P., Mar, 10 2023
Robert was very nice and explained everything well. He made me feel confident in my decision to go with the policy.
Scharlotte Q., Mar, 03 2023
Very helpful in explaining everthing to me. Also just being friendly and kind while I was very stressed.
Kodi Y., Feb, 25 2023
Robert was Excellent, very knowledgeable and educated on insurance as well as sharing his knowledge with me so I better understand insurance. Found me a better deal for less. All around great!
Minnie F., Feb, 16 2023
Very informative, very quick and lots of choices. Mr Hufty was very personable, professional and informative
Ma L., Feb, 16 2023
Rob's customer service is excellent. He provided me with all the information I needed to know about the car insurance, given me a good deal for my car insurance. Fast and Efficient process.
Amy E., Feb, 14 2023
Robert Hufty was extremely helpful, knowledgeable, and just NICE!
Sarah A., Feb, 10 2023
Good service.
Brian B., Feb, 09 2023
Friendly representative. Explained to me what I was getting and why. Awesome experience!!!!
Naga S., Feb, 08 2023
Explained in detail on what to look for the Insurance and friendly while speaking
Anthony R., Feb, 03 2023
Rob was delightful to work with and explained everything very well. I'm glad I was referred to him and I have to rank the experience of one of the best experiences I've had working with an insurance broker.
Michael M., Jan, 16 2023
He was very good at explaining everything going to extreme details very satisfied
Steve G., Dec, 28 2022
Over the top customer service , easy to deal with and the SAVINGS!!
Blayde K., Dec, 15 2022
Rob found us better coverage at a lower cost. Friendly, informative and easy to work with.
Brittany B., Dec, 08 2022
Robert was amazing!
Diana G., Dec, 07 2022
Robert hufty really explained everything to me in a way I understood. Also quoted me a cheaper car insurance quote. He was very friendly and funny. This was an awesome experience.
Heather M., Dec, 05 2022
The professional and information given from the agent was phenomenal
Tejas S., Dec, 02 2022
Helpful and easy to talk to
Pooja H., Dec, 02 2022
Robert is extremely helpful and walked us through everything really well and got us very good rates :)
Levi D., Dec, 01 2022
Robert felt genuine about what he does for people and his ability to be able to help them in ways they aren't even aware of. Would recommend to anyone looking for any type of insurance. 10 stars
Jennifer C., Nov, 28 2022
Robert Hufty was very informative, and the coverage and price was very competitive.
Jermish C., Nov, 19 2022
Very informative
Consuelo G., Nov, 12 2022
Maximum coverage for less
Kevin N., Oct, 11 2022
Very attentive to what my family needs, found the perfect packages