Need help with an existing policy?
Contact My Team
About Kimberly
Kimberly Creed is an agent with Goosehead Insurance located in Fallston, MD. Kimberly joined Goosehead because of her unwavering commitment to take care of her clients. Using cutting edge technology to shop with dozens of "A" rated insurance companies in just a few short minutes, she is able to find the right coverage at a competitive price. She takes the time to review all of the options and customizes a policy based on the unique risks and desires of each client. After finalizing an option, Kimberly is backed by a service team that has the highest client loyalty rating in the industry. Request a quote from Kimberly and you will quickly understand why Goosehead is one of the fastest growing distributors of home and auto insurance in the United States.
States Licensed In: MD, DE, DC, PA, VA
Connect
2103 Bel Air Rd
Fallston, MD 21047

Languages spoken:
English
Hours:


Download contact info

Follow me
We've got you covered,
and then some.
Homeowners Insurance >
Auto Insurance >
Flood Insurance >
Renters Insurance >
Condo Insurance >
Landlord Insurance >
Motorcycle Insurance >
Boat Insurance >
RV Insurance >
Life Insurance >
You've got the best of the best.
Meet the team.

Jessica Haden
License #: 3000013507

Kyle Tomlinson
License #: 100028196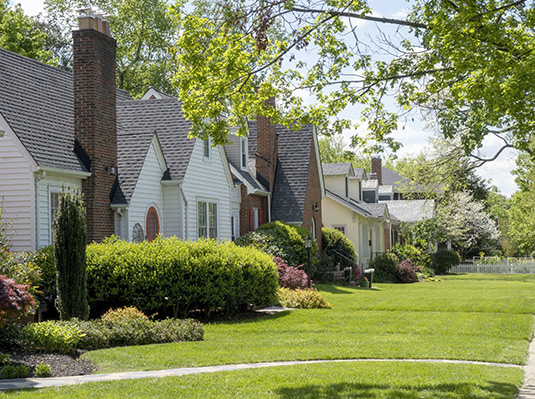 HOMEOWNER INSURANCE
Homeowners Insurance 101
After looking at dozens of houses you found a property you love. You've managed to come up with a down payment, get approved by a lender, and started wrapping your knick knacks in newspaper. Now you need to find a homeowners insurance policy that meets your needs, but how do you know if a policy is the right one for you?
Recent Reviews
Susan B., Sep, 17 2023
Jessica was very professional, knowledgeable and responded very quickly. Great service!
Karen B., Sep, 13 2023
Kyle has been extremely helpful and responsive.
Maureen T., Sep, 08 2023
Kim was able to implement a needed policy for my Mom same day. Very helpful! Highly recommend Kim.
Win L., Aug, 25 2023
providing quick and response service
John B., Aug, 25 2023
He was a nice guy and he explained things in a orderly manner and he didn't push anything on me
Jerome H., Aug, 25 2023
Great customer service and Jessica was always there to answer any questions.
Joshua L., Aug, 01 2023
Very helpful, got me a great deal. Communicated every step of the process.
Flora B., Jul, 30 2023
Service and rates
Nancy J., Jul, 14 2023
10/10 Very professional, dedicated in helping
Anna K., Jul, 10 2023
Very warm and satisfying experience of working with Jessica
Melissa P., Jul, 07 2023
Kyle was quick and found us what we were looking for. He did a great job.
Roman S., Jul, 06 2023
Jessica is an excellent communicator and was able to promptly reply to all my requests.
Theodore E., Jun, 30 2023
Kim was a big help and goes above and beyond her job. True professional
German N., Jun, 29 2023
Very helpful and realistic with the services and providing to the needs of the client.
Christopher E., Jun, 29 2023
Great agent and good rates. Agent is Kyle Tomlinson. I give him highest marks.
Nancy B., Jun, 23 2023
Kim was amazingly fast, responsive and helpful!
Holly M., Jun, 10 2023
Kyle was super fast and helpful. Easily communicated my options and very nice
Anthony B., Jun, 07 2023
My agent was very professional, and he made very comfortable. He took the time to get me the best possible cover for my needs.
Holly J., Jun, 06 2023
Jessica was knowledgeable, friendly, and easily accessible.
Pernisha I., Jun, 03 2023
Kyle was of great help. He assisted me with my insurance needs promptly and accurately and gave me a heads up of any changes that occurred along the way.
William H., Jun, 01 2023
Very knowledgeable, willing to go the extra step to help. Very friendly!
Olivine S., May, 31 2023
Prompt and personalized service.
Ravi M., May, 12 2023
Cause my contact Kyle Tomlinson was very professional and understanding our needs and wants.
Angel M., May, 07 2023
Kyle was very polite and efficient. Was able to easily provide quotes for homeowners and car insurance that were not only much better coverages than what we currently had, but also had lower premiums.
Jason M., May, 04 2023
Jessica was great. Helped me with all the questions I had and was able to lower my monthly payments. I've referred her to numerous friends already.
Marlene J., Apr, 30 2023
Kyle provided all of the information I needed to make (what I think) good decisions about insurance. He also made recommendations to ensure we had the best coverage possible.
Dealva S., Apr, 10 2023
My agent Kyle Tomlinson got me a better comparable policy in coverage and price. I appreciate the work he did on my behalf.
Nancy F., Apr, 07 2023
Kim was very flexible
Bayline S., Apr, 07 2023
Agents professionalism and honesty!
Dennis C., Apr, 06 2023
Great FRIENDLY service
Kevin B., Mar, 31 2023
Kyle was very helpful and made sure out coverage excided our current policies at a reduced price.
Juan D., Mar, 23 2023
Kyle Tomlinson was very helpful and really on point with what he said! Exactly the kind of team mate I need for my insurance!
Tierra R., Mar, 22 2023
Excellent customer service!
Fiona W., Mar, 15 2023
Kyle was thorough with finding different quotes for my home and auto. He responded to me same day and provided quote information within 24 hours. Going through a broker was efficient and easy.
Michael T., Mar, 07 2023
Good service. Kyle was great.
Kim M., Mar, 03 2023
Kimberly is an absolute genius and consummate professional !!
Michael C., Feb, 26 2023
Kyle was great and extremely helpful! Thanks!
Alexander B., Feb, 20 2023
Kyle was super helpful and responsive. He gave us options and great advice, so that we were able to pick the plan that most made sense!
Tamekka C., Feb, 18 2023
Excellent customer service
Keith G., Feb, 17 2023
The coverages and prices are great and the agent explained everything in detail awesome experience
Vanessa W., Feb, 14 2023
Jessica was very professional, I am very pleased with the service so far thumbs up from me.
Michelle S., Feb, 10 2023
Kim was very pleasant to work with and got us a very good deal. She put lots of thought into her choice for us and we appreciate that!
Nicolas d., Feb, 09 2023
She's awesome
Richard A., Feb, 08 2023
Great service very kind
Bonnie L., Feb, 04 2023
Great service very pleasant people and willing too work with you
Laura F., Jan, 25 2023
Very communicative, explained what she was doing and gave clear next steps. Most important, she saved me money!
Cavan O., Jan, 23 2023
Kim was very nice. Everything was explained well.
Terry O., Jan, 23 2023
Kim was very responsive and extremely helpful.
Jocelynn D., Jan, 18 2023
Kyle was very helpful and went above and beyond to help me find the best pricing for my homeowner's insurance.
Sean S., Jan, 12 2023
great service, efficient and thorough
Melissa K., Jan, 12 2023
Melissa was very knowledgeable about the coverages and necessary limits and explained everything in a way that was easy to understand.
John M., Jan, 11 2023
He earned it.
Emma C., Dec, 26 2022
She explained everything I didn't understand with no judgement whatsoever! Very grateful for her!!
Lisa J., Dec, 22 2022
Customer service
Nanette M., Dec, 19 2022
Don't get involved with other persons needs for insurance
Thomas C., Dec, 15 2022
Great communication and explanation of the policies.
Susan D., Dec, 15 2022
Jessica was responsive and knowledgeable. She anticipated my needs and exceeded them.
Nakeysha C., Dec, 15 2022
Kyle was very helpful explaining everything to me. He was a pleasure to work with.
Bonnie P., Dec, 12 2022
So helpful!
Kimberly D., Dec, 04 2022
Jessica was such a joy and very easy to work with. She made the process of finding a new insurance company and policy that works for us seamless and painless.
Chelsia P., Dec, 02 2022
Saved me a lot of time and was quick. I also have anxiety and liked the fact I was able to text her first when she was referred to me.
Paul K., Nov, 29 2022
The provider was knowlegable, helpful and easy to work with.
Torri W., Nov, 28 2022
Kyle was great and gave me the price I was looking for
Susan K., Nov, 26 2022
Kim is WONDERFUL!! Very responsive and patient
Nena P., Nov, 25 2022
Easy to do
Carmen B., Nov, 21 2022
Actions above and beyond
Leanna D., Nov, 18 2022
Kimberly Creed was very communicative and made the process extremely easy & fast.
Christopher G., Nov, 18 2022
Good service
Mariah K., Nov, 17 2022
Prompt and friendly service
Alicia A., Nov, 11 2022
Very helpful, and understanding, with great customer service
Matthew H., Nov, 10 2022
Jessica was incredibly personable and found me the best possible rate within hours.
William W., Nov, 08 2022
Great rates and communication, whole process was very easy and Kyle was attentive in finding and providing the best options.
David P., Nov, 07 2022
Very friendly and helpful
Kweisa G., Nov, 07 2022
Kyle was great he answered all of my questions and ensured that I was comfortable and aware of my new policy.
Tamara P., Nov, 01 2022
Jessica was prompt and attentive to my needs.
Sheryl L., Oct, 31 2022
Lower cost and good explanation of policy
James D., Oct, 27 2022
Follow up
Robin K., Oct, 26 2022
Jessica Haden !!! Helpful...understanding with problem i was in !!
Shivani A., Oct, 25 2022
It was easy to sign up online. The agent (kyle Tomlinson) then followed up with a call, and was very helpful .He went through all insurance options and helped us create a plan that was perfect for us.
Donna M., Oct, 23 2022
Good service, product and responses