Need help with an existing policy?
Contact My Team
About Phil
Phil Reinartz opened his Goosehead Insurance Agency, located in Jenison, MI, in 2019. Born and raised in West Michigan, he is happy to put his local knowledge to use for you. With over a decade in the industry as a consultative sales professional, and being both a Certified Insurance Counselor and Licensed Insurance Counselor, he is putting his years of experience in all facets of the insurance industry to work for you. As an independent agency owner, he strives to meet your risk needs. With dozens of carriers and counting, we will be able to help!
States Licensed In: MI, OH
About Tom
Tom Voglewede is an agent with Goosehead Insurance located in Jenison, MI. He joined Goosehead to leverage their independent model, cutting-edge technology, and world-class service department. Tom began his career with Goosehead in 2020 and is committed to offering his clients excellent coverage and competitive rates. Originally from West Michigan, Tom graduated from Aquinas College in Grand Rapids, MI where he still resides. Connect with Tom to experience his unwavering commitment to serving his clients!
States Licensed In: MI
Connect
1354 Baldwin Street Suite 109
Jenison, MI 49428

Languages spoken:
English
Hours:


Download contact info

Follow me
We've got you covered,
and then some.
Homeowners Insurance >
Auto Insurance >
Flood Insurance >
Renters Insurance >
Condo Insurance >
Landlord Insurance >
Motorcycle Insurance >
Boat Insurance >
RV Insurance >
Life Insurance >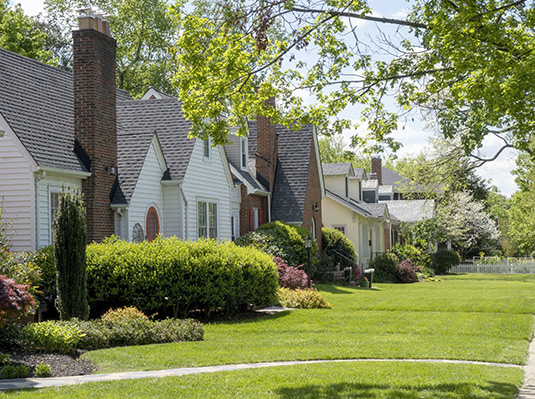 HOMEOWNER INSURANCE
Homeowners Insurance 101
After looking at dozens of houses you found a property you love. You've managed to come up with a down payment, get approved by a lender, and started wrapping your knick knacks in newspaper. Now you need to find a homeowners insurance policy that meets your needs, but how do you know if a policy is the right one for you?
Recent Reviews
Gregory S., Oct, 12 2023
Tom was very informative and helpful in helping get the next policy
Rose-Carmel G., Sep, 21 2023
Thomas was an excellent agent. He was very patient with all my questions and walked me through the process without trying to push an agenda. I am very grateful to work with this agent!
Rebecca W., Aug, 20 2023
Found us an excellent price, better than what I could find. Very prompt communications as well.
Peter F., Aug, 11 2023
Great company and great people to work with! The process was very smooth, so a big thanks to everyone who helped me!
Lauren A., Aug, 11 2023
Everyone that I talked to was extremely helpful and kind! The process was also very easy thanks to everyone who helped me!
Mark K., Aug, 11 2023
Fast and accurate information
Madison M., Aug, 08 2023
Ben went out of his way to contact me while he was out of state on vacation to let me know that everything would be taken care before my closing date. He was amazing & I am so appreciative!
Theresa W., Aug, 06 2023
Prompt responses and terrific service.
Donald P., Aug, 03 2023
Tom was very informative
Rose P., Aug, 03 2023
Tom was very informative
Rebecca H., Aug, 02 2023
Timely, efficient, and very informative
Wagner K., Jul, 20 2023
Super friendly and helpful in making sure I understand the process and policies.
Angela B., Jul, 19 2023
Working with Ben was a great experience! He took the time to find a policy that would work for me and explain coverage options. He was very helpful and so prompt! Highly recommend working with Ben!
Keaghan R., Jul, 18 2023
Thomas was great to work with!
Elizabeth B., Jul, 11 2023
Very nice and worked with my nightshift schedule!
Sharon K., Jun, 27 2023
Thomas was pleasant, knowledgeable, efficent.
Ginger E., Jun, 23 2023
Tom Voglewede was very helpful, professional, thorough and quick with answers. Overall great experience
Ashton S., Jun, 22 2023
Customer service was quick, responsive and polite. Loved working with Tom. He was able to arrange a policy quickly and worked well with our lender in getting the necessary paperwork over to them quickly.
Alyssa D., Jun, 15 2023
Ben was professional and timely. He explained all the details very well and got my insurance switched over quickly. He was also helpful with the questions I had.
Patrick L., Jun, 13 2023
Tom Vogelwede was very polite, informative, and helpful
Roseanna B., May, 30 2023
Tom was very helpful, fining me a both a liability package and a builders risk. He did quickly, and explained the whole process.
Ibrahim K., May, 30 2023
Excellent service with Ben Dykstra
Kimberly B., Apr, 27 2023
Excellent customer service and reachability.
Kirsten Z., Apr, 25 2023
Tom was very helpful, approachable, and made the entire insurance process so easy for me - especially great because I'm a first time home buyer!
Robert S., Apr, 24 2023
Excellent service
Kenneth H., Apr, 18 2023
Tom was very personable and helpful finding me the best deal
William W., Apr, 18 2023
polite, knowledgeable,promptness
Kelly P., Mar, 29 2023
Tom is top notch. I was looking to shop auto, homeowners, an umbrella, and a boat policy for my husband and me, while at the same time look to get quotes for my 2 sons who had recently moved to CO. Tom was extremely detailed, as well as, patient when explaining the policy options. His follow up was excellent and very timely, which I appreciated, as this process takes up a considerable amount of time! He was able to give me a referral to assist with quoting CO insurance for my sons which was also most helpful. Very much appreciated his honesty, professionalism, and experience, and knowledge of the industry! I have already given his name to a couple of friends.
Marlen S., Mar, 23 2023
The whole process was easy and simple, Tom went above and beyond for trying to help me get the best price I could, I appreciate it him and his team, thank you.
Cecilia K., Mar, 20 2023
Tom was able to help us greatly figure out the different options for the insurance we needed for our first home and our cars!
Diane S., Mar, 17 2023
When I reached out to Phil he responded very quickly but was unable to talk so he asked Tom to call me. Tom called me within a minute or two. Everything got handled very quickly and Tom did a great job of explaining everything to me. I will continue to recommend Goosehead to my friends, family & clients. Thanks for your excellent service!
William C., Mar, 10 2023
Tom was incredibly nice and helpful. Answered all questions I had
Megan D., Mar, 10 2023
Tom was very helpful and very knowledgeable.
Christopher F., Mar, 08 2023
Phil the agent was amazing.
Marion N., Feb, 25 2023
The team was very helpful and made for a quick, easy process. Thank you.
Valerie H., Feb, 22 2023
Very friendly and helpful!!! Made everything easy to understand.
Cynthia L., Jan, 06 2023
I received helpful advice over a year ago even before I was a client. I appreciate the willingness to assist someone for the sake of helping.
Jackelyn R., Dec, 15 2022
I believe Tom helped me with the best coverage for home and auto, while trying to keep the cost affordable.
William P., Dec, 06 2022
Tom was awesome! So easy and great to work with!
Selina G., Nov, 17 2022
Very friendly, knowledgeable, and assisted me quickly and efficiently
Derick E., Nov, 11 2022
Tom was amazing, very detailed, highly recommend service with tom
Amanda W., Nov, 09 2022
very pleased with level of customer service so far
Misty S., Nov, 04 2022
Thomas Voglewede assisted me with choosing homeowners insurance. He answered all of my questions effectively and efficiently with continued patience. He also found a much better rate for my car insurance amount and bundled it with the homeowners insurance to get an even better deal. I appreciated the time he took on the phone with me and made sure all of my questions were answered. After the call, he also followed up with an email just in case I had additional questions. I would recommend this company (specifically Thomas) to everyone, as he gave excellent customer service. Thank you!
Tacy F., Oct, 26 2022
Tom was super helpful and fast! He was able to get us homeowners insurance and car insurance in what seemed record time, we are so super impressed!! Thanks Tom!
Angel M., Oct, 18 2022
I was in need of insurance for my mom's house she passed away on May 17, 2022, so I was told by my niece, that Goosehead could help and they did. Now, my Mother's house is insured, the same day I called I am truly grateful. Thanks Angel
Allison T., Oct, 13 2022
Everything was explained well, and made easy for us.