Need help with an existing policy?
Contact My Team
About Sean
Sean Adour is an agent with Goosehead Insurance located in Troy,  MI. Sean  joined Goosehead because of his unwavering commitment to take care of his clients. Using cutting edge technology to shop with dozens of "A" rated insurance companies in just a few short minutes, he is able to find the right coverage at a competitive price. He takes the time to review all of the options and customizes a policy based on the unique risks and desires of each client. After finalizing an option, Sean is backed by a service team that has the highest client loyalty rating in the industry. Request a quote from Sean and you will quickly understand why Goosehead is one of the fastest growing distributors of home and auto insurance in the United States.
States Licensed In: CO, OH, IN, TX, MI
Connect
388 Robbins Drive
Troy, MI 48083

Languages spoken:
English
Hours:


Download contact info

Follow me
We've got you covered,
and then some.
Homeowners Insurance >
Auto Insurance >
Flood Insurance >
Renters Insurance >
Condo Insurance >
Landlord Insurance >
Motorcycle Insurance >
Boat Insurance >
RV Insurance >
Life Insurance >
You've got the best of the best.
Meet the team.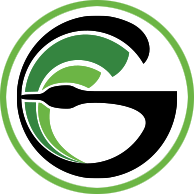 Lamarra Dawood
License #: 1108523

Keith Alter
License #: 1119047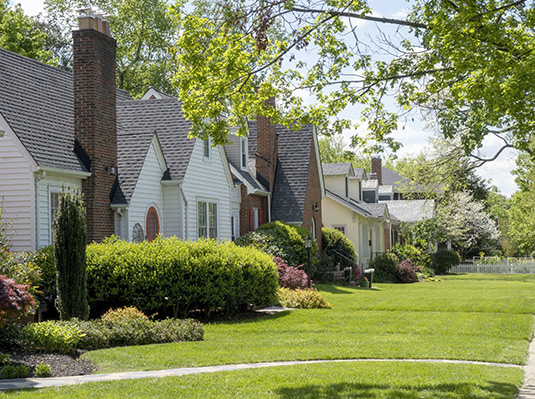 HOMEOWNER INSURANCE
Homeowners Insurance 101
After looking at dozens of houses you found a property you love. You've managed to come up with a down payment, get approved by a lender, and started wrapping your knick knacks in newspaper. Now you need to find a homeowners insurance policy that meets your needs, but how do you know if a policy is the right one for you?
Recent Reviews
Linda P., Sep, 21 2023
Keith was very willing to help out to switch us over to your agency from the on line one since you are local. We wanted that at home feeling and we received it with Keith
Joshaunna B., Sep, 13 2023
Very informative and easy to understand. Maura was very kind and caring. Absolutely love her and will definitely be back. Already referred her.
ROPORSHA R., Sep, 12 2023
Great customer service!
Rossmye H., Sep, 08 2023
Very good customer service
COREY I., Sep, 08 2023
Excellent service and communication.
Anthony N., Sep, 07 2023
Maura was professional, friendly, extemely helpful, time efficient, thorough and patient throughout the entire process.
Jason B., Sep, 07 2023
Very upfront and honest
ARIUS P., Sep, 04 2023
You guys were amazing my overall experience with buying my home has been great .
Alex D., Sep, 02 2023
Goosehead is always amazing. Keith is the best. No other company comes close.
DAWN C., Aug, 31 2023
Sean was great at communication and contacting in timely manner.
ASHLEY S., Aug, 23 2023
Sean was helpful, polite, and explained everything thoroughly.
Saul S., Aug, 21 2023
The representative that helped us was very helpful and had a lot of patients with us.
ROPORSHA R., Aug, 17 2023
Goosehead have great service for my new home.
ERICA S., Aug, 13 2023
Great rates
David S., Aug, 08 2023
Keith was very friendly and helpful.
DARLYNN M., Aug, 02 2023
I believe that Goosehead Insurance is the best team in the industry. Both my representatives were very knowledgeable about what I needed to do to become a home owner. They also cared about me as a whole person and i felt safe with them.
Alexandria M., Jul, 29 2023
Keith was very professional and simply explained the answers to questions that I had.
TAMRA B., Jul, 28 2023
I enjoyed working with Sean.
Dorothy S., Jul, 27 2023
Very courteous and attentive to my needs for finding me the best rate.
MIKAYLA J., Jul, 18 2023
Great service from Sean
Norma V., Jul, 15 2023
Keith is very professional.
APRIL M., Jul, 13 2023
He was very on top of his game
Sarah S., Jul, 10 2023
Saved money on my policies
ROPORSHA R., Jul, 06 2023
Excellent communication skills
AUSTIN D., Jul, 03 2023
Sean was very helpful and communicated well during the process.
PENINAH O., Jul, 02 2023
All my needs were met professionally and timely. The professionalism exceeded my expectations.
Keith A., Jun, 21 2023
Sean was very knowledgeable and friendly. He took the time to explain my coverage options and not only saved me money, but got me better coverage than I had.
TANYA G., Jun, 15 2023
The ease of the transaction.
MARGARET R., Jun, 15 2023
Sean was great at communicating everything with me and responding in a timely manner.
SUAD K., Jun, 08 2023
Extremely satisfied with the quotes and work out in to make me happy… always professional & polite
ABDELALI R., Jun, 07 2023
It was great customer with reasonable price definitely recommended
WALTER Z., Jun, 06 2023
Great service
BRITNEY S., Jun, 02 2023
Very easy to work with!
PAULA T., Jun, 02 2023
Sean was helpful, honest and flexible with my schedule.
LYANA H., Jun, 01 2023
Riva is awesome
BRITNEY S., May, 31 2023
Sean was really easy to communicate with. He helped me understand my current policies and any gaps in coverage. He used his own insurance needs as an example so it was easy to understand.
JOHN C., May, 30 2023
Great service plus time he took to explain to me with all the different parts
KEVIN N., May, 02 2023
Quick and easy.
DAVID B., Apr, 28 2023
Very helpful and nice
SHASHI K., Apr, 28 2023
Best rate, Reliability and Responsive.
ANTONIO M., Apr, 14 2023
Sean was by the far the absolute best insurance agent/Broker I've ever dealt with it took him a total of about 15 minutes to get my jetski a full coverage policy, and it was the best deal compared to anyone else. I really recommend if you need any type of insurance policy, go to Sean Adour!
MOUAYED H., Apr, 12 2023
awesome guy
LEONARD P., Apr, 10 2023
It was a simple, fast, easy transaction. Sean did great, and I saved a good chunk of money.
GEORGE G., Apr, 09 2023
Sean Adour is amazing. Very professional and answering all of my questions.
ALENA Z., Apr, 08 2023
Very satisfied with the customer service that was provided!
MARGIE B., Apr, 06 2023
Excellent service
TERRN J., Apr, 06 2023
Sean is a great agent that goes above and beyond to get me an affordable rate for my family and I. Will recommend 10/10!
DEJUAN R., Apr, 02 2023
Excellent Service
Salem N., Mar, 16 2023
Riva was very kind, patient and hard working. She went above and beyond my expectations! Thank you, Riva.
ANDREW A., Mar, 15 2023
Quick, friendly service. Sean was incredibly helpful and saved us a bunch of money.
CHRISTOFER B., Mar, 07 2023
Have Dealt with Sean in the past and have a great cutomer to agent experience. He continues to excell and take care of his clients! Looking forward to working with Sean in the future!
GARY D., Mar, 04 2023
Sean was very personable and informative.
TITUS D., Mar, 02 2023
Outstanding Service
JILLIAN B., Feb, 25 2023
Great, kind, smart, friendly, fast service!
Abdullah A., Feb, 22 2023
Very expert to deal with people
JA-WAN W., Feb, 21 2023
Sean was extremely personal and knowledgeable about what we needed.
BAN I., Feb, 20 2023
My agent Sean Adour.
Taquilla M., Feb, 19 2023
Sean was awesome!! He was so easy to talk to about both home and auto! Being a first time buyer, Sean went beyond is helping me to understand this whole process. Yes, I would without a doubt refer Sean to anyone wanting insurance. I'm very Thankful that he was recommended to me!! What a great experience and awesome guy!! Thank you Sean for going beyond and above.
DAWSON S., Feb, 14 2023
the insurance representative was very nice , respectful , and was very helpful to me in getting what i needed as far as my insurance.
WAYNE P., Feb, 03 2023
Shawn was great
GABRIELA A., Jan, 27 2023
Riva was very responsive and professional!
DANIEL P., Jan, 25 2023
Sean made my change over very easy for me due to his hard work and knowledge
EVELEN S., Jan, 23 2023
Sean is an expert and knows how to find you the best package to spend your hard earned money on. Sean has single handedly given me one of the best experiences i've had while shopping for auto insurance. Definitely recommending to other friends & family.
TOMUEL S., Jan, 21 2023
The rep (Shawn) just went above and beyond to clarify and assist in finding the type of policy I needed. He truly earned my trust.
NATHAN N., Jan, 19 2023
Lamarra was amazing she made the process so simple for me and did it in a timely manner, im very satisfied with her service.
LAITH P., Jan, 17 2023
He saved me money, hands down best guy to do business with
GENA G., Jan, 14 2023
Very helpful. Went above and beyond
CHRIS L., Jan, 13 2023
Very helpful agent
Renee O., Jan, 12 2023
Amazing service and so nice and respectful! The best agent!!!!
TIERRA O., Jan, 09 2023
MERCEDES K., Jan, 08 2023
If anybody want Adequate Insurance! You Should absolutely get with Goosehead Insurance I Guarantee you they are 💯👍 Great! I Love 'em 😉
MARY W., Jan, 07 2023
IBRAHIM Q., Jan, 03 2023
ADAM P., Dec, 26 2022
Saved money, friendly service, had a friend seeking insurance recommendation, sent friend's information to agent.
RONALD R., Dec, 25 2022
Great customer service. Very pleasant.
NOEL B., Dec, 25 2022
Everything was explained by a knowledgeable agent. Appreciate the care and nice experience.
YASER H., Dec, 19 2022
Sean was knowledgeable, thorough, and definitely had our best interest in mind.
MAKENZI S., Dec, 15 2022
I appreciate you taking the time to help me. You provided great service and went out of your way to save me as much money possible. Keep up the great work.
MADERIA P., Dec, 14 2022
The Agent was very informative perfect customer service
NOOR Q., Dec, 13 2022
the best agent you can have very responsive
TOME E., Dec, 11 2022
Great customer service and support
LARONDA P., Dec, 09 2022
Great Customer Service
THAMOR H., Dec, 09 2022
Very nice and helpful
DENISE A., Dec, 09 2022
Sean got me great coverage quickly.
ALI A., Dec, 08 2022
Fast quick respond to me as customer very understanding my need and make it convenient!
LATOYA H., Dec, 04 2022
Very friendly and helpful service
HEATHER F., Dec, 03 2022
Sean worked to find me the best bundle for my home owner and car insurance
BRIELLE F., Dec, 03 2022
Great customer service, good transparency and deals
TAHMIM S., Dec, 01 2022
Sean was a great guy to talk to and easily explained the process of retaining HOI.
ANTHONY L., Nov, 30 2022
Sean exceeded all my expectations of an insurance broker
ANGELA H., Nov, 26 2022
Sean is very professional, quick, knowledgeable, and sweet!
TORJUAN S., Nov, 23 2022
Sean was extremely easy to talk too, polite and helped me with finding an affordable price for insurance and I am thankful for that.
JAMES D., Nov, 22 2022
speed of quote. helpfulness. responsiveness.
AMBER B., Nov, 22 2022
Sean Adour was absolutely amazing! He provided us with all of details that we needed, and answered all of our questions. He was very knowledgeable and so pleasant. It was great working with him.
KEICHA H., Nov, 21 2022
We received great customer service. Sean took the time to answer all of our questions. He definitely went above and beyond.
HASTI R., Nov, 16 2022
He was very engaging, helpful, and caring!
LYNETTE M., Nov, 16 2022
I was given the help I needed according to my personal situation in a very timely fashion.
WILLIAM M., Nov, 10 2022
Sean made the finding insurance process very positive.
KYLE K., Nov, 04 2022
Made my process extremely easy
AMY M., Nov, 04 2022
Sean was awesome and helpful!
HADIL F., Nov, 04 2022
Sean was incredibly prepared for our meeting, was ready to show a like fir like comparison, produce savings and provide a satisfactory support. I've already told me family to call Sean
ATHANASIOS P., Oct, 25 2022
sean is personable and made me feel valued. I would send anyone over to do business with him.
BRANDON H., Oct, 22 2022
Sean is awesome!