Need help with an existing policy?
Contact My Team
About Mike
Mike Maguire is an agent with Goosehead Insurance located in Marlboro,  NJ. Mike  joined Goosehead because of his unwavering commitment to take care of his clients. Using cutting edge technology to shop with dozens of "A" rated insurance companies in just a few short minutes, he is able to find the right coverage at a competitive price. He takes the time to review all of the options and customizes a policy based on the unique risks and desires of each client. After finalizing an option, Mike is backed by a service team that has the highest client loyalty rating in the industry. Request a quote from Mike and you will quickly understand why Goosehead is one of the fastest growing distributors of home and auto insurance in the United States.
States Licensed In: NJ, PA, NY
Connect
7 South Main St, Ste D
Marlboro, NJ 07746

Languages spoken:
English
Hours:


Download contact info

Follow me
We've got you covered,
and then some.
Homeowners Insurance >
Auto Insurance >
Flood Insurance >
Renters Insurance >
Condo Insurance >
Landlord Insurance >
Motorcycle Insurance >
Boat Insurance >
RV Insurance >
Life Insurance >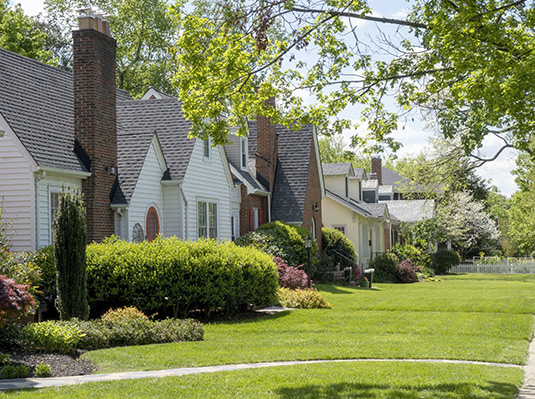 HOMEOWNER INSURANCE
Homeowners Insurance 101
After looking at dozens of houses you found a property you love. You've managed to come up with a down payment, get approved by a lender, and started wrapping your knick knacks in newspaper. Now you need to find a homeowners insurance policy that meets your needs, but how do you know if a policy is the right one for you?
Recent Reviews
Robin A., Sep, 21 2023
It was very easy and they were very friendly and helpful
Donna S., Sep, 16 2023
Every thing overall very good experience
Charles A., Sep, 14 2023
Mike was able to quickly solve my problem of getting home owners' insurance for my new home purchase.
Maureen M., Sep, 14 2023
Excellent service
Vincent M., Sep, 14 2023
Excellent service
Wendy W., Sep, 07 2023
Great service and very helpful I have already recommended Mike to friends that need new insurance
Carmelo T., Sep, 03 2023
Explained everything fully and clearly.
Thomas K., Sep, 01 2023
very understanding, and kn
Breanna Z., Aug, 29 2023
Helpful, professional, timely
Zakery G., Aug, 29 2023
Mike was very knowledgeable and helpful through the whole process.
Lisa L., Aug, 21 2023
Mike was very responsive and he answered all of my questions regarding my coverage choices and requirements for my new condo insurance. It was a quick and easy process.
Lyndi L., Aug, 17 2023
Helpful and prompt service. Mike ensured that I had all of my questions answered, explained my policy entirely, saved me money, and helped me through the process of switching my insurance. I was recommended to him by a friend and I am glad that I made the call.
Nicole C., Aug, 14 2023
Mike did an amazing job helping us bundle our car/home insurance. He explained everything in detail, made sure we understood everything, and answered all of our questions. He went above and beyond in helping us with jewelry coverage and an umbrella policy as well. I highly recommend Mike for all of your insurance needs. He saved us money too! Job well done!
Pamela F., Aug, 10 2023
Got me a good discount with my auto and and the information that was provided to me was great.
Kathleen D., Aug, 09 2023
Dealing with Mike MaGuire has been the ultimate customer service.
Sherry Y., Aug, 02 2023
Mike was professional, friendly and extremely knowledgeable. I could not be more pleased with his service. I feel that he made sure that I got the best price and product that he could offer. I plan to recommend him to my friends and family.
Frank N., Aug, 01 2023
The service was great
Thomas C., Jul, 31 2023
Mike Maguire was outstanding in terms of understanding client needs and meeting those needs. I would not hesitate recommending him to anyone who has needs for insurance.
Dan C., Jul, 31 2023
I can't say enough good things about my insurance agent, Mike! He's incredibly knowledgeable and easy to work with, making the whole process a breeze. He quickly and efficiently found me the best price, beating six other quotes. Working with Mike has been a pleasure, and I absolutely recommend him for his exceptional service!
Samantha G., Jul, 29 2023
Mike was very informative and was able to answer all my questions.
Mario C., Jul, 28 2023
Very knowledgeable and good customer service
Stacy S., Jul, 20 2023
Mike was clear on explaining the policy and each section of the policy. I don't know much about this stuff being a first time home buyer so he was considerate and helpful through the entire process.
Barbara Z., Jul, 18 2023
Mike Maguire was very confident in his ability to help me save money and receive more value in terms of my insurance needs. Very knowledgeable, pro active, and professional. I'm very happy with the service Mike provided.
Kelly H., Jul, 18 2023
Extremely helpful and answered all of my questions openly and honestly. Highly recommend!
Kathleen H., Jul, 07 2023
Mike Maguire
Diann B., Jun, 27 2023
Mike Macguire was very helpful, knowedgeable and insightful for our homeowners policy and riders. We are happy with all his help.
Johnny C., Jun, 27 2023
Great service & transparency!!
Christopher H., Jun, 24 2023
Good, fast and friendly service
Michael L., Jun, 22 2023
Very informative and knowledgeable. Mike also completely and thoroughly explained coverage details, what they mean, benefits and potential ramifications of options
Timothy H., Jun, 19 2023
Mike macguire was highly informed and very thorough during our conversation. He found us a great plan for the best price. We are very satisfied with the services he provided.
Jose A., Jun, 17 2023
Mike was really friendly and knowledgeable
Sabrina R., Jun, 09 2023
Michael was very thorough and explained in detail about our policy includes optional items as well.
Michael R., Jun, 09 2023
Mike Maquire was very knowledgeable and went over everything. .
Dorothy F., Jun, 07 2023
Mike Macguire was extremely helpful thru the process. He is a professional and conducts the business of insurance in a confident and concise manner. He guided me through decisions giving me the information do I could be confident with the choices I made. Thank You Mike!
Esmirna E., Jun, 02 2023
Michael was very informative and helpful. Thank you
Kelli D., Jun, 02 2023
Car insurance
Anthony F., Jun, 02 2023
Great Service from Mike.
Stephania P., Jun, 01 2023
Flat out, Mike is a great guy to work with
Giuseppe D., May, 07 2023
Excellent customer service from Mike Maguire!
Robin A., May, 04 2023
Mike McGuire was amazing and was able to get me a great rate for my homeowners insurance.
Parris Y., May, 01 2023
Excellent service, best service I've had in a while while dealing with transferring all my car info. I would 100% recommend anyone looking for insurance to Mike.
Janea A., Apr, 27 2023
Mike Maguire gave the utmost detail, support and attention to my boyfriend and I while we were purchasing our HOI. Definitely recommend
Ted L., Apr, 27 2023
Friendly, respectful, mindful, and professional quality are with Mike. He is a great insurance guy who may regret a moment after his sales. You retain and serve the customer. Thanks!
Anthony J., Apr, 25 2023
From my experience working with Mike Maguire.
Catalina G., Apr, 25 2023
Mike was amazing! very information and professional, made the process very easy and most important, we are saving over $1200 in our auto policy
Sumeet D., Apr, 22 2023
Mike has been Very helpful all along. Clarified so many of my queries quite quickly. And he provided the best prices for both auto and renters insurance. Can't beat this price for sure. Would highly recommend Mike and Goosehead for all your insurance needs.
Erwin T., Apr, 22 2023
My Agent mike is very helpful and accomodating. Best of luck!
Can K., Apr, 18 2023
The agent's approach and his professionalism are the main reasons. He handled the process very well from the beginning to the end.
Alexandra B., Apr, 17 2023
Mike was helpful, quick and professional.
W B., Apr, 15 2023
First time dealing with Goosehead Insurance, first time, dealing with MIKE and it was such a pleasure to deal with him. He was very understanding knew what I was looking for found my options gave them to me, and when I head with it very satisfied.
Erin N., Apr, 01 2023
Mike was quick to help me and took the time to explain my coverage. Very much appreciated his help when I was in a pinch!
Emilia B., Mar, 31 2023
Professionalism. Friendly. Looked for the best available options and explained everything clearly.
Judith S., Mar, 25 2023
Mike Maguire went out of his way to give me the coverage I needed.
Lisa W., Mar, 19 2023
Mike Maguire was very accommodating to our need's regarding homeowners insurance and car insurance. He made it easy and painless and we appreciate that very much.
Gianna D., Feb, 26 2023
I am new to having my own car insurance and not very knowledgeable on it. Mike made me feel very comfortable and made sure that I knew how everything works and what every single detail meant. He was very personable, and for that reason I will refer Goosehead Insurance to all of my friends and family.
GinaMarie A., Feb, 15 2023
The best!
James A., Feb, 13 2023
Although I had a great experience, I rarely give recommendations.
Andrea C., Feb, 09 2023
Mike was very professional, explained our policy in detail, and answered all of our questions. Everything went smoothly from start to finish.
Wojciech K., Feb, 07 2023
Excellent customer service.
John R., Feb, 06 2023
Mike is a great agent. He followed up through a series of phone tag and stuck with getting multiple policies transitioned
Agnes F., Feb, 04 2023
Great quotes, very competitive. And wonderful customer service from the agent.
Michael B., Feb, 03 2023
Michael was very helpful throughout the whole process and answered his phone every time I had a question regarding my policy.
Kreg B., Feb, 01 2023
Mike Maguire was very helpful with explaining the insurance process to a first time home buyer. He answered all my questions. He provided multiple quotes to fit my needs. Professional, experienced, and friendly. Thanks Mike !
Kristen J., Feb, 01 2023
Mike Maguire was extremely helpful and pleasant to work with.
Maria P., Feb, 01 2023
Customer service. Explaining policies. Paying attention to detail.
Roberta P., Jan, 28 2023
Mike is very informative. He was helpful and explained everything.
Joseph M., Jan, 27 2023
Mike was amazing. Very straightforward, helpful, and got me an amazing rate for my policy.
Marilyn R., Jan, 20 2023
Mike is very professional and helpful.
Benjamin P., Jan, 11 2023
Very fast answer to all our inquiry, good service
Marie P., Dec, 30 2022
Great attentive service
Maria R., Dec, 29 2022
Quick, professional service
Doug N., Dec, 27 2022
Mike was very professional and gave me a great quote
Catherine N., Dec, 27 2022
Mike was very professional and gave me a great quote
Julia G., Dec, 20 2022
Mike took the time to get to know me and my needs. He answered all of my questions, which is particularly important to me as a first time home owner. The process was quick and easy. I would refer family and friends to him and his team any day!
Elizabeth D., Dec, 19 2022
Mike was professional, understanding and patient throughout the whole process. He walked me through each part of my quote and ensured that I understood. I would highly recommend working with Mike to others.
Rostyslav S., Dec, 18 2022
Mike was very helpful, knowledgeable and extremely nice. Being that this is my first home purchase, I had a ton of questions, which Mike was able to address, and follow up on. He was very flexible with time and responded even at evening hours. I would highly recommend using Mike for home insurance related quotes.
Maria M., Dec, 15 2022
Mike McGuire made the process very easy and was the main reason I switched to Goosehead
Anita H., Nov, 30 2022
Good service
William C., Nov, 22 2022
Mike Maguire is one of the best insurance agents I ever worked with setting up policies. Thanks Mike!
Raymond L., Nov, 15 2022
Mike made it very easy for me to switch my insurance and the rates were very competitive. Mike is very easy to work with and really seems to be out for your best interest. He is efficient and friendly, great positive attitude. Highly recommend!
William D., Nov, 12 2022
Very nice
Alvin G., Nov, 10 2022
Have been please with the service thus far.
Samuel B., Nov, 09 2022
Mike is very cool, extremely helpful. I don't talk about insurance with my friends usually
Thomas R., Nov, 01 2022
prompt and courteous answered all my questions
Brenda B., Oct, 06 2022
Was very helpful and explained everything