Need help with an existing policy?
Contact My Team
About Matt
Matt Stalvey is an agent with Goosehead Insurance located in Columbia,  SC. Matt  joined Goosehead because of his unwavering commitment to take care of his clients. Using cutting edge technology to shop with dozens of "A" rated insurance companies in just a few short minutes, he is able to find the right coverage at a competitive price. He takes the time to review all of the options and customizes a policy based on the unique risks and desires of each client. After finalizing an option, Matt is backed by a service team that has the highest client loyalty rating in the industry. Request a quote from Matt and you will quickly understand why Goosehead is one of the fastest growing distributors of home and auto insurance in the United States.
States Licensed In: SC, GA, NC
Connect
1320 Main St, Ste 300
Columbia, SC 29201

Languages spoken:
Italian;English
Hours:


Download contact info

Follow me
We've got you covered,
and then some.
Homeowners Insurance >
Auto Insurance >
Flood Insurance >
Renters Insurance >
Condo Insurance >
Landlord Insurance >
Motorcycle Insurance >
Boat Insurance >
RV Insurance >
Life Insurance >
You've got the best of the best.
Meet the team.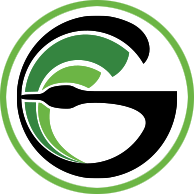 Shawn Abercrombie
License #: 9986971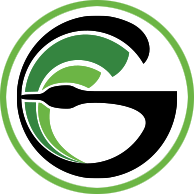 Kaylah Cranor
License #: 20706622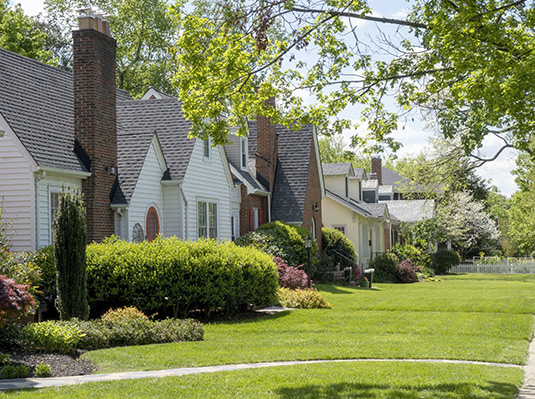 HOMEOWNER INSURANCE
Homeowners Insurance 101
After looking at dozens of houses you found a property you love. You've managed to come up with a down payment, get approved by a lender, and started wrapping your knick knacks in newspaper. Now you need to find a homeowners insurance policy that meets your needs, but how do you know if a policy is the right one for you?
Recent Reviews
Cali T., Sep, 21 2023
Excellent service
Kory E., Sep, 14 2023
It was quick and easy, Kaylah had all the answers and was kind and helpful.
ROBERT P., Sep, 11 2023
Great agent !
Kathleen K., Sep, 10 2023
Matt was easy to work with, answered all questions and was very professional.
Nicole B., Sep, 07 2023
Kaylah was very responsive and worked quickly to obtain a quote for me. She was very attentive and patient.
Alexander S., Aug, 23 2023
Shawn did a fantastic job throughout the process. Very knowledgeable, helpful and patient through all of our communication. Many times dealing with insurance companies it can be a hassle but with Shawn it was so smooth he did a fantastic job!
Laura S., Aug, 19 2023
The outstanding service from Shawn Abercrombie; he provide ideal product recommendations based on my specific needs.
Angela L., Aug, 19 2023
Amazing service …. Very fast and trustworthy
Andie G., Aug, 19 2023
Shawn had a knowledge of everything I asked. He found us the best rate for home and car insurance.
Diana G., Aug, 17 2023
Excellent service and agent was very kind,understanding and knowledgeable…
Alicia D., Aug, 17 2023
Kaylah Cranor was amazing, she not only listened to me but went above and beyond for me. I am very grateful to have her as my agen!
Sheryl J., Aug, 16 2023
Very easily done
George F., Aug, 13 2023
She was very professional thank you very much George Felder
Joseph W., Aug, 06 2023
Matt was knowledgable, kind, and helpful.
Robin K., Aug, 04 2023
Helpful friendly and knowledgeable thanks!
Brian C., Aug, 02 2023
Excellent service.
Chariece M., Aug, 01 2023
The prices and also very helpful with helping understand the policy
Madison J., Jul, 28 2023
Ms. Kaylah was so wonderful and helpful! She was responsive and very kind. She made me feel comfortable and worked hard to get me a great policy. She also took the time to inform me on how easy and inexpensive it is to get life insurance.
Marcey E., Jul, 25 2023
Matt was very knowledgeable and was able to help me quickly and efficiently.
Esmith C., Jul, 23 2023
Kaylah offered professional, helpful, high quality service and assistance before, during, as well as after my requirements were met.
Julianna S., Jul, 20 2023
Speed and Execution
Kurt T., Jul, 15 2023
Matt (agent) was extremely helpful in getting us a great quote that met our needs.
Daniel W., Jul, 08 2023
He was always attentive, made everything make since and told me why we were doing what we were doing. Flexible around my work schedule and was one of the most pleasant people I've worked with throught my home buying experience.
Michael M., Jul, 08 2023
Matt was just great to work with!! Explained everything and had a lot of patience with us.
Shinika N., Jul, 06 2023
Matt Stalvey has been prompt and professional in all of our encounters.
Greyson D., Jul, 02 2023
Great experience and options!
Patricia F., Jun, 28 2023
Kaylah was extremely knowledgeable, patient & helpful to me. She explained how I was paying another provider more money for less coverage. Switching insurance with Kaylah not only saved me money it brought me much needed peace of mind.
Clover R., Jun, 25 2023
Received excellent service
Alisa W., Jun, 22 2023
Matt is great to work with. He explained everything.
Susan C., Jun, 21 2023
I have been looking into changing my Auto and Homeowner policies. Kaylah got in touch with me and help me out tremendously! She was very professional and made the whole transition very easy. I'm am very happy with the outcome.
Kelly O., Jun, 21 2023
Kaylah was awesome!! Super helpful and very knowledgeable
Blake S., Jun, 21 2023
Matt was great through the entire process!!
Crystal B., Jun, 20 2023
Matt was very polite and professional and answered every Question I had with no problem!!!!
William R., Jun, 17 2023
It was a virtually painless transition. Matt Stalvey was great in explaining everything.
Michael F., Jun, 14 2023
Matt answered all of my questions and made great suggestions. It was a pleasure dealing with him.
Makayla H., Jun, 13 2023
Greyson Deal is quick to serve you and is always very friendly on the phone. I had a friend refer me to Greyson and they also had nothing but great things to say about him and Goosehead. The same day I contacted him, I was able to get insurance quotes.
Darla M., Jun, 08 2023
Fast and extremely helpful service!
Phillip W., Jun, 06 2023
Ease of the process, friendly agent also.
Romero G., Jun, 03 2023
Matt is great at what he does and has a great team with him
Susan M., Jun, 01 2023
Very fast quote and saved us a lot of money
Tyler F., Jun, 01 2023
Easy and affordable
Lisa S., May, 30 2023
Because the help I received today was excellent.
Lynne M., May, 06 2023
Matt answered our questions in a professional, timely manner. He made the process very easy.
June T., May, 05 2023
Matt is great to work with! Very fast and efficient!
Matthew S., May, 02 2023
He knew his stuff and got me exactly what I needed at the right price
Richard C., May, 01 2023
He did not push hard on the earthquake insurance when I said I was not interested and when he couldn't beat my current auto insurance rate, he did not try to sell me something more expensive. Going forward, I will get quotes from him annually to make sure I have the best rates possible.
Ricky J., Apr, 30 2023
Mr. Deal was a great person to talk to, I'm glad that my realtor ( Eric Stephenson) told us to call.Thank You
Ryan K., Apr, 26 2023
I received very clear, detailed, and easy-to-understand information to help me make an informed decision. Customer service is excellent!
Randolf E., Apr, 22 2023
Matt made everything simple.
Ralph K., Apr, 18 2023
All questions and issues dealt with fast and satisfactory. Matt and his team were very professional. Appreciated. All that they have done.
Brittany E., Apr, 14 2023
Matt was very responsive, knowledgeable, and easy to work with. He was able to answer all of my questions quickly and guided me through this entire process!
Kathryn S., Apr, 14 2023
Excellent service and personal attention
Fred M., Apr, 12 2023
Great customer service!
Gale C., Apr, 07 2023
Excellent service
Leonard C., Apr, 07 2023
Excellent service
Dakota L., Apr, 03 2023
Amazing service & staff
Sari M., Mar, 23 2023
Matt was so pleasant and wonderful. He was very fast to respond and answered all my questioned thoroughly. Will be recommending to friends and family in need of insurance.
Christi M., Mar, 08 2023
Matts responsiveness
Lauren M., Mar, 08 2023
Matt is a great representative and he was very attentive throughout the whole process!
Karl H., Mar, 02 2023
Matt provided excellent service and rates were the lowest. Everything I was looking for.
Jeffrey R., Mar, 02 2023
I didn't personally work with Matt but the quote he gave was amazing and we had it all figured out within 15 minutes
Piper H., Mar, 02 2023
Matt made it so easy, all I needed to do was give our info and let him know what we were looking for and then he was giving me a quote. Also being a first time home buyer I had questions that he answered easily without making me feel bad for my lack of knowledge!
Michael S., Mar, 01 2023
Matt had all of our questions and worries answered, solved, and new policies in the matter of a few minutes. He was patient and explained the process of what we needed to do on our end. He quickly answered a question that we e-mailed him about after hours. I would recommend him often.
Alexandra J., Mar, 01 2023
Greyson is very efficient, knowledgably, and able to provide the best coverage for my needs quickly.
Maurice W., Feb, 21 2023
Grayson my agent worked tiresely to get me a great rate. All my questions were answered in a timely fashion and he was prompt with returning my phone calls and with information ome of the policies. I appreciate his honesty and his Resilience. Tha Greyson.
James V., Feb, 19 2023
Matt was awesome at answering questions and working creatively to leave no stone unturned to find a great policy that meets our needs.
Darian R., Feb, 18 2023
Friendly. Fast respond
Cara N., Feb, 15 2023
Excellent service and knowledgeable
Patricia H., Jan, 29 2023
Received immediate help in obtaining a new home owners policy.
Sheryl E., Jan, 26 2023
Product knowledge, prompt response, direct and immediate availability of the agent, polite and professional disposition by the agent .
Christopher A., Jan, 26 2023
great service
Harmony T., Jan, 25 2023
Matt Stalvey has been working with us and he has been on top of things and very informative and helpful!
Mohamed M., Jan, 20 2023
Matt always answers my questions quickly, and is available by phone when I need anything. He is very knowledgeable, listens to his customers, and provides exceptional customer service.
Oscar T., Jan, 19 2023
He was very thorough and helpful. He helped us with several insurance policies.
Maryam N., Jan, 10 2023
Matt made the process of dealing with home insurance very easy for us. He was quick, professional and friendly! He found us a great deal for our house, full and affordable coverage. I can't recommend him and goosehead company enough to anyone looking for a best coverage with an affordable price!! Thanks so much!!
Aidan Z., Jan, 10 2023
I have worked with Matt for the home insurance we needed for our new house. He was so professional and helped us to have the best and affordable coverage we needed. He was also prompt and friendly. If you are looking for a high coverage but affordable, then goosehead is the one you need. Thanks so much!!
Stephen B., Jan, 03 2023
I needed sr22
James C., Dec, 31 2022
Matt has been very helpful and very nice!!!
David D., Dec, 30 2022
Very Responsive and Helpful!
Ryan G., Dec, 29 2022
Hassle free and expedient
Candid S., Dec, 19 2022
Options and affordability
Dayna T., Dec, 19 2022
Attentive, speed, and engagement
Deborah Q., Dec, 19 2022
Quick, Easy, convenient, efficient and professional! One stop shop
Tia W., Dec, 14 2022
Matt was very efficient and cared about my needs. Matt immediately help me and got everything set up with homes owners insurance in less than a few hours. I would definitely be calling Goosehead to help me with car insurance in the beginning of the year. Thanks Matt!!
William H., Dec, 14 2022
Very professional and easy to work with. Clearly very knowledgeable and competent and was a great help in taking the time to explain things and break the process down for us.
Clara H., Dec, 13 2022
Matt Stalvey was great. Explained things well and gave great customer service.
Frank P., Dec, 13 2022
Matt was easy to work with gave us a great value. Looking forward to working with him in the future needs
Allen G., Dec, 10 2022
Matt was extremely aggressive in getting me the best insurance for my house and cars. He educated me on the industry and made me feel extremely comfortable about the process and products available to me.
Eugene G., Dec, 03 2022
fast, convenient service and saved me hundreds of dollars on insurance!
Judy K., Nov, 19 2022
Matt Stalvey is very knowledgeable and has been most helpful. I definitely will recommend him to anyone who needs help with insurance.
Charles R., Nov, 17 2022
Great service from Greyson Deal
Rosalyn G., Nov, 09 2022
Matt Stealvey, was very helpful and knowledgeable. He explained everything about the policy and coverage I would be getting. Thanks, Matt!
David G., Nov, 08 2022
No issues arose.
Matthew S., Oct, 21 2022
Professional service, knowledgeable, gave me the right coverage at the right price.