Need help with an existing policy?
Contact My Team
About Doug
Doug Becker is an agent with Goosehead Insurance located in Hurst,  TX. Doug  joined Goosehead because of his unwavering commitment to take care of his clients. Using cutting edge technology to shop with dozens of "A" rated insurance companies in just a few short minutes, he is able to find the right coverage at a competitive price. He takes the time to review all of the options and customizes a policy based on the unique risks and desires of each client. After finalizing an option, Doug is backed by a service team that has the highest client loyalty rating in the industry. Request a quote from Doug and you will quickly understand why Goosehead is one of the fastest growing distributors of home and auto insurance in the United States.
States Licensed In: KS, PA, OK, TX, MO
Connect
1845 Precinct Line Road
Hurst, TX 76054

Languages spoken:
English
Hours:


Download contact info

Follow me
We've got you covered,
and then some.
Homeowners Insurance >
Auto Insurance >
Flood Insurance >
Renters Insurance >
Condo Insurance >
Landlord Insurance >
Motorcycle Insurance >
Boat Insurance >
RV Insurance >
Life Insurance >
You've got the best of the best.
Meet the team.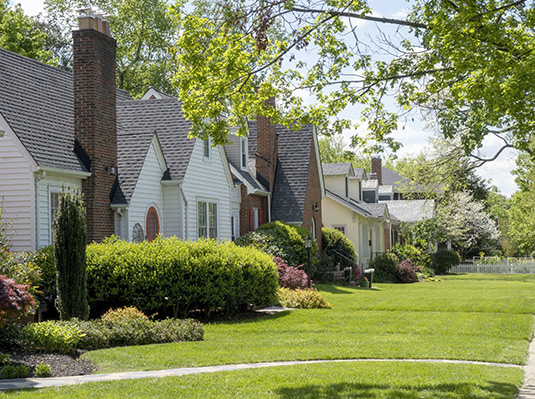 HOMEOWNER INSURANCE
Homeowners Insurance 101
After looking at dozens of houses you found a property you love. You've managed to come up with a down payment, get approved by a lender, and started wrapping your knick knacks in newspaper. Now you need to find a homeowners insurance policy that meets your needs, but how do you know if a policy is the right one for you?
Recent Reviews
Jessica D., Nov, 21 2023
The agent helping us, Ryan Jennings, was very helpful and informative.
Lindsey P., Nov, 14 2023
Austin was great, and professional. He made the process really easy for a new home buyer.
Omar G., Nov, 07 2023
Very Helpful , answered any and every question I had .
Stephen T., Oct, 27 2023
Austin was very easy to deal with, very knowledgeable and super helpful.
Rodrigo A., Oct, 25 2023
They explained everything very well and help alot
Hunter C., Oct, 17 2023
Because Austin was so helpful and is very knowledgeable about what he does. He has gone above and beyond for his clients
Thomas R., Oct, 16 2023
The excellent service from Madi Bonura, she truly won me over. Great energy and customer service all around.
Ronda R., Oct, 12 2023
Austin was AWESOME
Eric R., Oct, 12 2023
He was on point and addressed my needs in a timely manner. Great work!
Elizabeth M., Sep, 19 2023
Very helpful, I got all my questions and concerns answered in a good manner. They are super friendly and great people to get advice from!!
Maria P., Sep, 17 2023
Austin was super helpful. He did an amazing job explaining everything. Definitely will recommend his services.
Jeffrey B., Sep, 14 2023
Ryan. He's outstanding. He explained everything so well and laid out my options so clearly. Give him a raise before you lose him!
Rebecca L., Sep, 14 2023
They explained thing in a way I could understand, they were kind and upstanding of my situation. I did not feel pressured at all.
Alexander L., Aug, 31 2023
Austin was helpful and found the best quote
Donivan S., Aug, 28 2023
The service I received
Patience W., Aug, 25 2023
Austin was wonderful and very helpful.
Roduel O., Aug, 23 2023
Haleigh is very profesional.
Loren T., Aug, 20 2023
I worked with Austin, and he was great at answering every question i had. He also kept conversations while we were waiting for quotes. He was kind and great to work with!
Joshua B., Aug, 19 2023
Friendly informative and decisive meeting with Austin about the options for insurance possibilities
Natalie D., Aug, 17 2023
He was very helpful and explained everything well.
Christopher L., Aug, 14 2023
Doug provided great service.
Dalila L., Aug, 07 2023
I will be saving a huge amount of money with you guys!!
Angalina D., Aug, 06 2023
Austin was very helpful and made everything so much easier for me
Tyrone A., Aug, 03 2023
Detailed information and very friendly
Cathy G., Jul, 31 2023
He explains coverage very well. Easy to work with and look forward to long term insurance business with Austin...
Benjamin G., Jul, 29 2023
Anthony Gonzales us awesome at explaining coverage options.
Whitney M., Jul, 28 2023
Austin was very thorough and helpful.
Carson T., Jul, 28 2023
Service and price
Alvaro N., Jul, 24 2023
Knowledge and attitude of Haleigh!
Madilyn B., Jul, 24 2023
Madi is awesome
Cynthia C., Jul, 13 2023
Very helpful and knowledgeable, not pushy
Ivy R., Jul, 13 2023
Great service!
Kali C., Jul, 13 2023
Great service
Jeremy E., Jul, 12 2023
Good service made it easy for me
Pamela D., Jun, 29 2023
Austin is very friendly and courteous. He made sure that he explained everything very thorough. He ensures that the customer completely understands and is satisfied with his service.
Trey W., Jun, 21 2023
Austin was great, very helpful and knowledgeable
Jason P., Jun, 19 2023
Great Customer service proved by Austin Gonzalez
Daniel W., Jun, 17 2023
Austin was friendly
Jennifer J., Jun, 10 2023
Austin was awesome and super helpful in getting our insurance set up for our new home.
Alissa L., Jun, 08 2023
I was given excellent service, and I believe the person I was working with was doing their best to give me the best deal
Cody A., Jun, 01 2023
Fast. Friendly and professional.
George T., Jun, 01 2023
Austin was awesome, amazing, knowledgeable and just made me feel like we have been friends forever. Great guy, would definitely do business again with Austin and will definitely recommend family and friends to go through Austin.
Janice F., May, 31 2023
I spoke with Ryan Jennings, he was very helpful and took time finding me a homeowner and auto policies. I appreciate his honesty and willingness to find the best solution for me. Thank you Ryan!
Mary T., May, 31 2023
Ryan was very responsive and provided all of the information I needed to make informed decisions. I appreciate Ryan's efforts to work with me to properly insure my assets. I would definitely recommend Ryan to others!
Stewart B., May, 30 2023
Nicole Suitt - she was excellent to work with and I really felt she was fighting to get my family the best policies for the best price.
Biliana O., May, 12 2023
Good costumer service
Zachary T., May, 10 2023
Guidance, honesty and peace of mind in our new journey in life mainly. Everyone deserves that! Austin Gonzales definitely knows what he's doing, and did it efficiently! I cannot thank him enough!
Karrie D., May, 10 2023
Super fast, efficient, and secure way of getting estimates! Austin Gonzalez was super knowledgeable and gave us a peace of mind that is sometimes hard to find when looking and comparing insurances on your own! Thank you!
Evelyn A., May, 09 2023
Austin was very thorough and helpful.
Katie J., May, 05 2023
Amazing experience. Very helpful and informative.
Sara B., Apr, 29 2023
Doug was exceptional- very informative and professional! He gave us several options and educated us so we feel comfortable with the coverage we purchased.
Eduardo O., Apr, 28 2023
Explained everything in detail and took his time . Friendly and will to help
Pamela R., Apr, 28 2023
Austin Gonzales answered all my questions and was very helpful through the home insurance buying process.
Jody P., Apr, 27 2023
Very professional, educational and friendly.
Shana D., Apr, 18 2023
Ryan was patient polite and very friendly and knowledgeable! Would highly recommend him.
Mickey H., Apr, 14 2023
GREAT
Joshua H., Apr, 06 2023
Garrett has been very helpful and patient while we decided which route to take with insurance. He responds promptly and has been very flexible with us during our time.
Lacey C., Apr, 05 2023
Austin was incredibly nice, he took his time and made sure I understood everything before deciding what to do. I have never had such a great experience choosing who to give money to!
Tony E., Apr, 04 2023
Customer service
Tisa N., Mar, 29 2023
Austin was very helpful. He was thorough in explaining everything and found me great coverage and savings.
Jonah M., Mar, 25 2023
Austin was very helpful and explained every part of the process! He made sure I understood everything
Hillary G., Mar, 25 2023
From the first point of contact to signing our new policies, Ryan has been fantastic to work with. His communication has been timely, thorough and efficient. He has taken the time to address our concerns and we have the utmost confidence and trust in the policies he recommended for us.
Cynthia J., Mar, 24 2023
Very thorough explain very well
Bryan S., Mar, 17 2023
Very descriptive and explained himself. Made it smooth process
Delbert D., Mar, 16 2023
austin was very helpful & explained the aspects of the policy & procedures.
Travis S., Mar, 14 2023
9 is a fair number! Austin was great!
Joy S., Mar, 13 2023
Great customer service
David A., Mar, 08 2023
Very thorough and helpful. Great customer service!
Samantha D., Mar, 07 2023
Great customer service!
Alejandra H., Feb, 24 2023
Austin was very helpful and provided lots of information that was super valuable! He made our home insurance search less stressful.
Evan W., Feb, 20 2023
Austin was great to work with and prompt with his contact.
Amos J., Feb, 12 2023
Excellent service. Very thoughtful and exceeded my expectations of experience. Thank you so much!
Michelle E., Feb, 04 2023
excellent communication
David M., Feb, 02 2023
Doug was extremely helpful when it came to finding me the right insurance policy. He also took the time to explain in detail what each portion of the policy covered.
Hannah W., Jan, 31 2023
Doug was very professional and helpful!
Carolyn F., Jan, 23 2023
1. The insurance package offered was better than what I had found on myown. 2. The savings were almost 3x better. 3. The timeliness was on spot. 4. Austin was very courteous, professional, and knowledgeable.
Joyce O., Jan, 20 2023
Your staff was very helpful me, was able to get through what I needed in a timely manner.
Jalynn M., Jan, 10 2023
Excellent customer service!
Matthew D., Dec, 22 2022
Made it very easy and did not require me to spend a bunch of time on the phone getting quotes
Scott T., Dec, 12 2022
Austin was very pleasant to work with. He was very patient with us and answered all of our questions with no problems at all. My fiancé and I were very pleased with Austin and his work ethic.
Francisco P., Dec, 01 2022
Top-notch customer service. Extremely knowledgeable in the field of specific needs per customer. Well-spoken at that. Information was passed on to the common customer (me) in an understandable way.
Jacob R., Nov, 30 2022
Austin was easy to work with and actually got me a premium that was lower than what I was seeing online.
Pedro Y., Nov, 29 2022
10
Lillian G., Nov, 27 2022
Not many friends buying houses
Ronaldo V., Nov, 19 2022
Answers all of my questions and cad extremely helpful.
Ernest D., Nov, 14 2022
Very trustworthy also very personable!
Luis A., Nov, 10 2022
Love that I got what I needed in just one call
Cassandra V., Nov, 10 2022
great service, explained everything throughly
Sonny M., Nov, 01 2022
10
Maikel G., Oct, 31 2022
Great communication, easy to work with
Bryan E., Oct, 21 2022
Nicole was extremely quick and available to help out with my insurance "challenges". Some issues had happened after my mortgage company went from CMG to AmeriHome. Insurance was going to be cancelled and potentially lapse because AmeriHome didn't send my payment in time. But Nicole reshopped my policy, she jumped on a call to walk through it in detail, and she took care of it. Honestly, Nicole is the reason I am back on a firm footing with Goosehead and confident of staying the course.