Need help with an existing policy?
Contact My Team
About Sanar
Sanar Alsaigh is an agent with Goosehead Insurance located in Shelby Charter Township,  MI. Sanar  joined Goosehead because of his unwavering commitment to take care of his clients. Using cutting edge technology to shop with dozens of "A" rated insurance companies in just a few short minutes, he is able to find the right coverage at a competitive price. He takes the time to review all of the options and customizes a policy based on the unique risks and desires of each client. After finalizing an option, Sanar is backed by a service team that has the highest client loyalty rating in the industry. Request a quote from Sanar and you will quickly understand why Goosehead is one of the fastest growing distributors of home and auto insurance in the United States.
States Licensed In: TX, MN, MO, MI
Connect
14061 23 Mile Road, Suite A
Shelby Charter Township, MI 48315

Languages spoken:
Arabic;English;Chaldean
Hours:


Download contact info

Follow me
We've got you covered,
and then some.
Homeowners Insurance >
Auto Insurance >
Flood Insurance >
Renters Insurance >
Condo Insurance >
Landlord Insurance >
Motorcycle Insurance >
Boat Insurance >
RV Insurance >
Life Insurance >
You've got the best of the best.
Meet the team.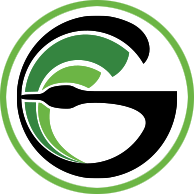 Marsale Safi
License #: 1140482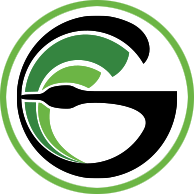 Cortland Stephan
License #: 1176092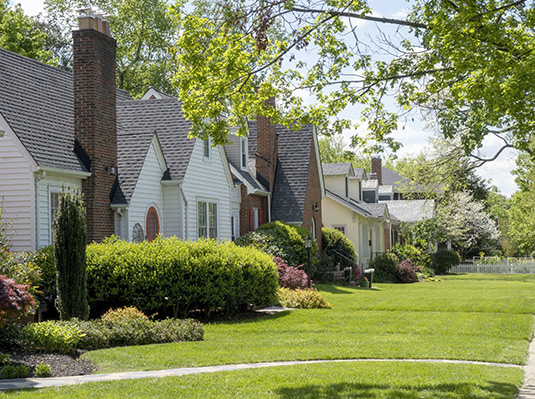 HOMEOWNER INSURANCE
Homeowners Insurance 101
After looking at dozens of houses you found a property you love. You've managed to come up with a down payment, get approved by a lender, and started wrapping your knick knacks in newspaper. Now you need to find a homeowners insurance policy that meets your needs, but how do you know if a policy is the right one for you?
Recent Reviews
Juan C., Nov, 25 2023
Marsale was very helpful and quick to give us a quote. The process to accept the quote and make the payment was easy and straightforward.
David L., Nov, 18 2023
Marsale and Cortland were very patient, knowledgeable and thorough.
Valerie L., Nov, 18 2023
Marsale went above and beyond to ensure our needs were met and we were covered.
Cameron L., Oct, 24 2023
Sanar was incredible. he was extremely knowledgeable and able to inform of the reasons different things impacted the policy, including why I should opt to take certain coverages vs others. he was also fun to work with, we shared many laughs while dealing with something as boring as insurance.
Actavia R., Oct, 17 2023
Customer service
Kenny K., Oct, 06 2023
He's Awesome
Landon R., Aug, 25 2023
Sanar was incredible. He was personable, knowledgeable, and he took care of me with speed and precision. I would highly recommend him for anyone looking for any kind of insurance product.
Diana H., Aug, 24 2023
Cortland is the best agent I have had. He was very patient, very professional and got things done instantly. He deserves a %100 and a raise! :) Hard working people are extremely difficult to find these days.
Chelsea L., Aug, 21 2023
Marsale was wonderful to work with. He made me feel very calm about the entire process. Everything was stress free and he handled it all very professionally. This was my first-time shopping and buying for home insurance and I was very pleased with the service I got. I will recommend Marsale / Goosehead insurance to everyone in the future!
Scott S., Aug, 05 2023
Prompt and professional service
DAVID B., Jul, 20 2023
Fast, knowledgeable and friendly!
RANI K., Jul, 17 2023
Sanar did a wonderful job and was very informative!
Justivon D., Jul, 10 2023
Marsale got me my policy quick and took the time to explain the questions I had.
JIMMY J., Jul, 09 2023
Hands down best customer service ever gentle and very detailed with information
HAITHAM K., Jul, 06 2023
Sanar has been very helpful and he is very knowledgeable as well!
MICHELLE S., Jul, 06 2023
Sanar was just the best to handle all of my auto and renters needs. He was able to answer all of my questions and make me feel at ease with what I was getting with both policies.
Emanuel G., Jul, 03 2023
Excellent customer service and did an amazing job finding me the best rate that fits my budget
Rosalynn Z., Jun, 18 2023
fast friend service
Elsa S., Jun, 16 2023
You should be proud of your company. I am!
Robert S., Jun, 16 2023
They were instrumental in assisting me to find a lower cost home owner's insurance that saved me over $700 dollars. Thanks again.
Minnie I., Jun, 06 2023
Working with Cort made getting Insurance for our new home very easy , he explained everything and offered us best deals and coverages , he was always available when we reached out to him , with all that gave us a peace of mind .
Mwood N., May, 11 2023
My agent, Cortland Stephan, was extremely professional and punctual. He made the process extremely simple and he was very thorough with my policy.
Mariam S., May, 10 2023
Marsale made everything a breeze, he's so patient and kind and was very helpful in answering all my questions, and completed everything in a timely manner, I can't thank him enough.
Rita G., May, 09 2023
Thorough and seamless process
Mohamed H., May, 07 2023
I like the way Andy helped me he's very kind
SHAUN A., May, 05 2023
Quick and easy and friendly and beat other quotes.
Basam S., May, 02 2023
Marsale Safi went above and beyond to provide us with the best policy we needed for our new home and has been great at communicating everything with us.
Patric A., Apr, 27 2023
I worked with Andy Senawe who made the process fast and easy. He provided great information and ended up getting me a great rate through Progressive for Home & Auto.
CONNER K., Apr, 23 2023
Best customer service
Donaven S., Apr, 21 2023
Hands down the best!
STIVEN A., Apr, 19 2023
The best agent !
Ferras K., Apr, 19 2023
Marsal under promise and over delivered excellent communication skills. I had no questions throughout the process very professional.
Mervyn F., Apr, 18 2023
Excellent service by Andy in bundling my existing Auto insurance with a new Homeowners insurance policy with Progressive, resulting in a big savings on my auto policy.
Pierre S., Apr, 14 2023
Great price
Raquel S., Apr, 14 2023
Great service
BRETT B., Apr, 14 2023
I've done business with Sanar in the past. He's always taken care of me and my family.
Cassandra S., Apr, 13 2023
Andy was ver helpful and I felt like he really cared.
JENNY M., Apr, 13 2023
Sanar called right back, was very informative and professional. He gave us great rates and got us a quote very quickly. This was important to us for closing on our house.
Alek I., Apr, 03 2023
Great service and quality plan
David K., Mar, 28 2023
Agent is very patient, informational and answered any and all of my questions every time I reached out!
Robert L., Mar, 26 2023
Great customer service, Marsale took the time to find the best possible option for my situation.
Youel S., Mar, 17 2023
Cortland was very helpful and informative. Couldn't have asked for a better agent!
Luvigj L., Mar, 11 2023
Marsalle is the best agent I had ever worked with, He went above and beyond to get the best policy and the beat price..Thank you
MARYAM K., Mar, 10 2023
great service
Madison H., Feb, 20 2023
Quick and easy. Plus got me great pricing. 100% would recommend
Leonard M., Feb, 17 2023
Marsale is the best of the best.
SAMMY M., Feb, 17 2023
Alesia found I was under covered in my house coverage and covered me pip protections for my auto and didn't even know it was possible for plpd coverage very happy with her thoroughness and speed she took care of everything
ZINA D., Feb, 15 2023
Because he was a professional, he explained it all very thoroughly, he got the job done fast, and gave me the best rate.
Joseph J., Feb, 15 2023
Marsale was very informative and made sure I understood the process. Got me a better policy than the one i previously had.
Natasha C., Feb, 13 2023
Andy is awesome! He listened to my concerns and was very patient and professional.
COLIN T., Feb, 08 2023
Sanar was an excellent representative and helped with every single detail!
Nofal P., Feb, 03 2023
Great service, great coverage and attractive pricing!
Sami B., Jan, 13 2023
My agent Marsale was incredible! He worked very fast but still extremely efficiently. Would highly recommend using him to anyone looking for a trust worthy agent!
MARISSA S., Jan, 12 2023
Sanar is phenomenal! The overall experience was an amazing, seamless process!
TREVOR A., Jan, 10 2023
Got back to me in a timely matter, answered all questions I had being a first time buyer.
BRANDON J., Dec, 30 2022
Sanar was very helpful and knowledgeable. He was able to get us the price and coverage we needed!
SHARON D., Dec, 23 2022
Because staff was patient with me; they were thorough and handled business and answered questions so professionally. I would recommend family and colleagues without hesitation or reservation. Keep up the good work.
Hikmat Z., Dec, 23 2022
Good service
CHERYL W., Dec, 20 2022
Very helpful to my needs
ALVIN E., Dec, 18 2022
Best service
Johnny G., Dec, 15 2022
Marsale Safi was very knowledgeable about the policies and extremely helpful.
Paulina S., Dec, 12 2022
Great service
Frederick M., Dec, 10 2022
Robert provided excellent explanation of proposed coverage and thorough advice on my selected policy.
Valentin L., Dec, 03 2022
Gregory M., Nov, 30 2022
Level of professionalism. Immediacy, and cost.
Shaun M., Nov, 30 2022
Marsale went above and beyond my expectations. Called me throughout the quoting process and made sure my coverages were sufficient along with making sure I had the best price possible. Outstanding, thank you Marsale and the rest of the team!
Alexandru M., Nov, 28 2022
I think I found a serious man.
SAMIR J., Nov, 22 2022
Great service good prices experienced sales people
Tamra S., Nov, 22 2022
Got me the best rates
Kayla G., Nov, 21 2022
He was very attentive on my needs and understood my situation. Took time to really make sure i was getting a good deal.
EDWIN C., Nov, 17 2022
The young lady was very professional, thoughtful and quick to answer any questions I had.
Atour I., Nov, 10 2022
Marsale gave me a great experience
REBECCA V., Nov, 08 2022
Great staff and reasonable rates.
ISSAC S., Nov, 08 2022
Got me a great policy with great coverage at a fair price
RIVA D., Nov, 05 2022
Alesia was extremely helpful!
LORI A., Nov, 04 2022
Alesia is an outstanding, knowledgeable and very helpful insurance agent. She got me a better rate. I would highly recommend her.
Latif M., Oct, 28 2022
Robert is very nice, thorough & knowledgeable.
PATRICK B., Oct, 27 2022
Wonderful quote & agent
PAUL H., Oct, 25 2022
Great guy
Denise L., Oct, 21 2022
Saving me money!!