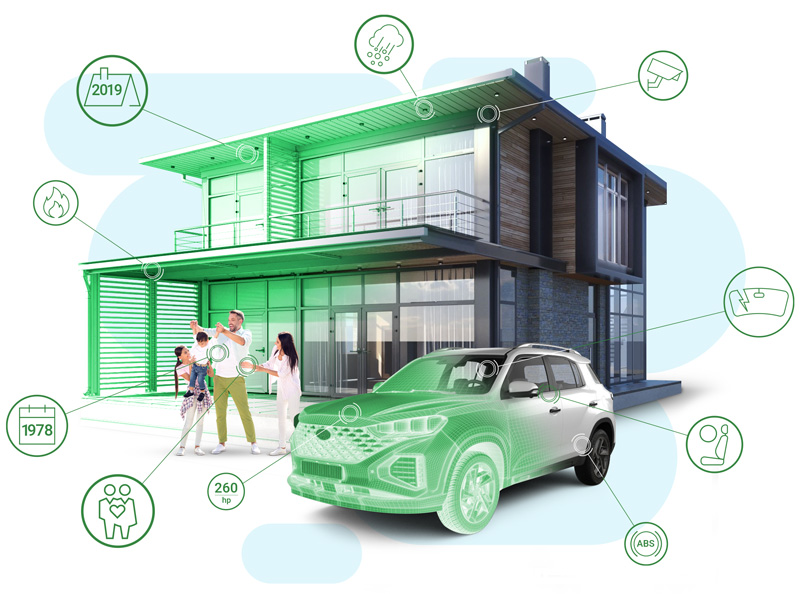 Smarter Insurance. By Design.
You're only clicks away from the best coverage for your home, car and more. 
Address is required !
We've got the best of the best insurance companies

working for you.

There are hundreds of providers out there, and we've vetted the best. Our obligation is hand selecting only the insurance companies that deserve your business.
It's not just about the lowest price.

It's about the best coverage.

Sure, companies are filling up the airwaves promising you 5%, 10%, even 15% savings on your insurance premiums. Which sounds really appealing until you find out they don't just cut cost, they often cut coverage to the bare minimum required by law. And any price you pay for the wrong coverage is too high. 

Goosehead puts the power of information in your hands—no hiding behind celebrity spokespeople or high-dollar productions. We show you policies and prices from only the best companies so you can compare insurance quotes. Names you'll recognize and others you'll wish you'd heard of long ago. All spelled out so you have the confidence you're getting the right coverage at the best price.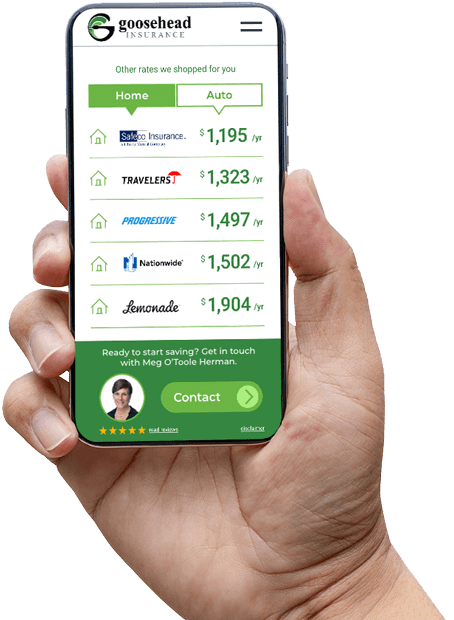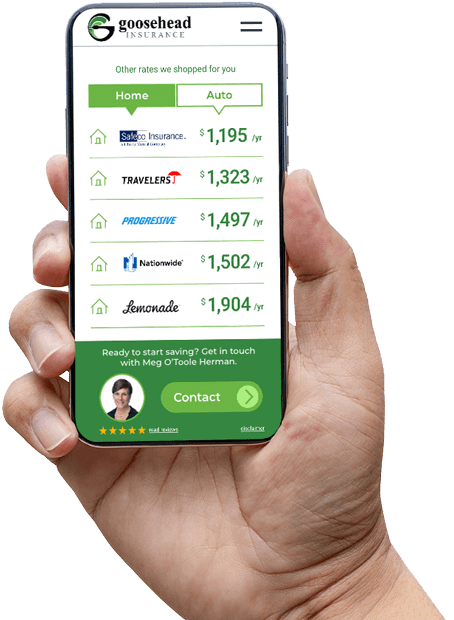 We save you money because

we shop smarter.

1. Give a little info, get a lot of insight.  
Enter some details, then see the best ways to cover everything that matters to you most.  

2. We shop hard, you buy easy.
We search the very best companies to show you the right bundles and policies. Easy!

3. We save you more. And protect you more.
Whether you're on the phone with one of our agents or using our digital agent tool, you'll be matched with the right protection and great rates.

4. We let you do you.
Go on with your life, confident in your choices. When you need us, our service team is always ready to help. 
We've got you covered.

And then some.
Home
Auto
Boat
Motorcycle
RV
Flood
If this were a popularity contest,

we win hands down.
That's easy to say when you're America's highest-rated insurance provider. Which we are.
"LISTENED"
Rena was great. She listens, explains, asks pertinent questions, reviews and summarizes. I feel she is extremely knowledgeable and very professional. I trust her to give me the facts and information I need to make a decision.
Stephanie R ., Lavonia, GA
"FUN"
Nate listened and made HOI fun, easy to understand, and not intimidating at all. I feel confident about our choices and I feel like he took care of us.
Preston S ., Greer, SC
"PROFESSIONAL"
Krysta was knowledgeable, direct and professional. She was patient while answering all of my many questions and made me feel comfortable and confident in switching insurance companies.
Caitlin C ., Crescent City, CA
"COMMUNICATION"
Ann did a great job with communicating all my choices and answering all my questions! She was a pleasure to work with and I can't wait to recommend her to family and friends.
Jessica N ., Katy, TX
"AWESOME"
Anmol has been awesome to work with from a Loan Officer perspective and now for myself personally! I have referred many clients to him over the last 6 months!
Savannah G ., Oakdale, CA
"GREAT"
Great customer service. Ty helped me look at multiple insurance companies that would give me the best rate with my driving record. Now paying $300 less a month than I was.
Larry R ., Phoenix, AZ
"FORTHCOMING"
Christopher was very knowledgeable and forthcoming with information regarding homeowners insurance. He answered all questions without hesitation. He went above and beyond to make sure I was making the best sound decision for my home.
Lakenya W ., Shreveport, LA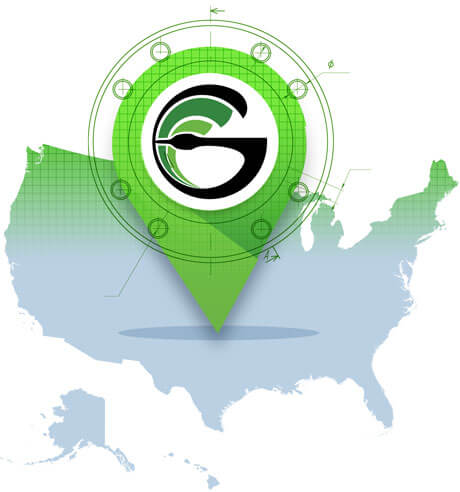 Looking for an insurance expert?

Nice to meet you.

It's not only insurance companies we're very particular about; it's also the people who represent the Goosehead name. They know more than a thing or two about insurance. They know all the things. And they're ready to use their knowledge to help you make smart choices about your coverage.

Find an Agent