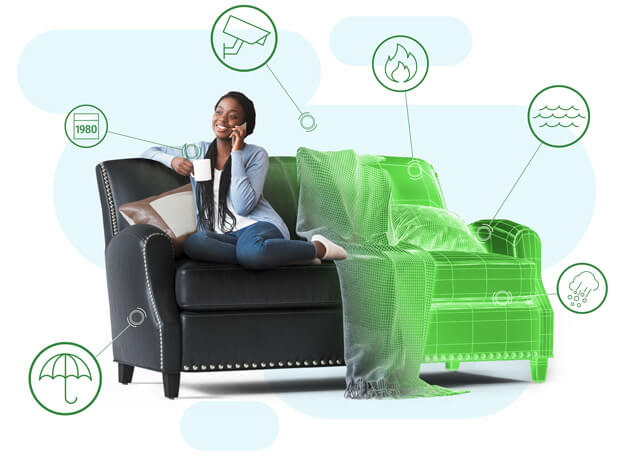 Landlord Insurance
Before you find a tenant find great coverage.
Getting the best insurance for rental properties has never been this easy.
Connect With An Agent
You give tenants a good home.

We help you keep it that way.

We think landlords have enough to worry about. Let us help you find the right policy to minimize your risks—and your rates.
Your property needs to be covered

and so do you.

A rental property isn't the same as a primary residence. Without proper protection, a landlord might be personally liable for damages from accidents or other events. And for many landlords, their rental units may represent a substantial part of their income, assets or retirement. That makes coverage crucial. Landlord insurance policies offer specific limits and options that standard home policies do not. We can help you determine the right coverage for your rental properties and compare rental property insurance quotes so you can operate with total peace of mind.

Renter's policies
By directing your tenants to an affordable Renter's Policy, you can help them protect their belongings while limiting your liabilities. Let us help you identify the appropriate coverage for you and your tenants.

Personal property
Appliances, furniture and other non-structural items need an extra level of protection. We have the experience and insights to help you bounce back in the event of damage, theft or a loss.

Umbrella protection
$500,000 in liability coverage? Good idea. An umbrella that provides an extra $1 million in protection? Even better. Let's talk and make sure you aren't letting any potential liabilities go unchecked.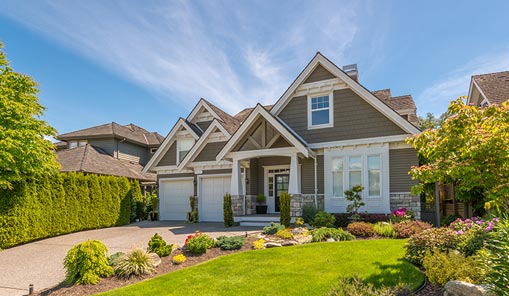 Landlord Insurance
"Lauren was excellent to work with. She was able to find me a great deal on a policy for my investment property."
- Richard, Roslyn Heights, NY
Condos. Homes. Apartment complexes. Rental properties come in all shapes and sizes—and so do insurance policies. How do you find the one that limits your exposure to risk and liability? Read more >
We help landlords

get a good night's sleep.
"EFFICIENT"
Nick is by far the most efficient and competent insurance agent I have worked with over the last 25 years of my rental property experience. I am stating this as a retired business professor and management consultant.
Tomasz M ., Fresno, CA
"IMPRESSED"
I was very impressed with how quick I received coverage for two of my investment properties. Also the agents were very knowledgeable and helpful. All my questions and concerns were addressed.
Lia C ., Pleasantville, NJ
"IDENTIFIED"
Jessica Delgado immediately identified our needs and executed in a timely and efficient manner. We switched 2 auto policies and 3 property policies in the span of a week and saved considerable money. 100% would recommended to all friends, family, and colleagues. we appreciate Jessica and Goosehead.
Manuel D ., San Antonio, TX
"LISTEN"
Chris took the time to listen to what my wants were and was educated on what is required to protect the property and the loan. He explained in detail and did not sound rushed. He made sure it was a good time for me and that respects my time. I will be talking to my family if they follow me to Texas.
Loren A ., Magnolia, TX
"PLEASANTLY"
I was pleasantly surprised with Dan, he was extremely knowledgeable and forthcoming, he gathered the information needed for the insurance coverages I required. Dan was able to get a quote, which we immediately accepted. In addition, we will definitely tell our friends that Dan (and Goosehead Insurance) is the agent to use for their insurance needs!
Pamela L ., Berkeley, CA
"COMFORTABLE"
I loved how much information Bill provided to me and explained all of our options. For first time home buyers he made us feel very comfortable and at ease with the insurance; we are now also going to switch auto insurance for even more of a savings and better insurance. He was very upfront about everything! Thank you very much! Looking forward to this new endeavor with Goosehead.
Denise B ., Harrisburg, PA
"EXPEDIENT"
Kaitlan proactively worked on our behalf to assure all of our homeowner insurance needs were met in expedient matter to satisfy coverage on our new property we are purchasing. She was definitely on it, and especially customer centric throughout the process! Not only is she an asset to your firm, but delightful and knowledgeable representing our best interests as an agent in the field!
Mark S ., Jacksonville, FL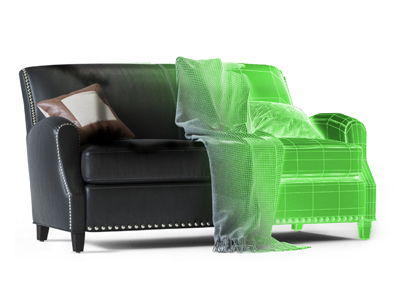 Great coverage is easier to find than your next tenant.
It can be a hassle to get quotes for the things you want to get done on your house. But getting quotes for insurance? Goosehead makes that so easy. Compare plans and make a smart choice!
Connect with an agent