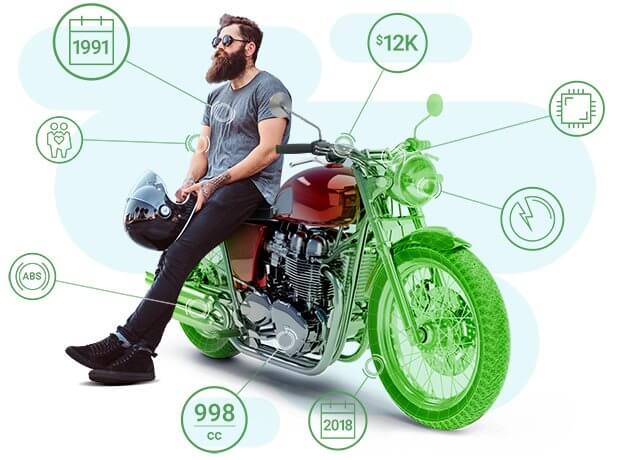 Motorcycle Insurance
When you're covered you can really feel the freedom.
When you want motorcycle insurance, our agents are ready to ride.
Connect With An Agent
Motorcycle insurance that
leaves our competition in the dust.
We've evaluated the best insurance companies, so we can easily provide you with the right motorcycle policy that rides best for you. From urban scooters to custom hogs, we make cruising carefree.
Get all your questions answered
before you put it in gear. 
Bikers love their freedom. So do we. Because Goosehead isn't tied down to one insurance company, we're free to compare policies from dozens of the industry's most respected names. Goosehead evaluates a broad field of options, leaving you free to narrow in on the policy, coverage and value that's right for you.

More coverage than full leathers.
Accidents happen. Comprehensive and collision coverage can keep you protected, whether you cause an accident, swerve to miss one, or have any other mishap on the road.
Less risky business
A motorcycle may be smaller than a car, but the liability exposure—that's bigger. We'll make sure you have the coverage you need to feel comfortable on the road.

What about the other guy?
There's a hazard on the road, and it's not bikers. Uninsured or underinsured motorists who damage your property could leave you holding the bag. With uninsured motorist coverage, you can ride without a care.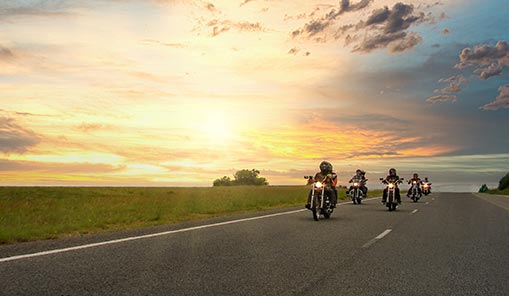 Motorcycle Insurance
"He helped me get a good rate on my motorcycle insurance … overall an easy experience and made insurance buying not as complicated!"
- Joshua, Austin, TX
Motorcycle Insurance 101
Riding a motorcycle can be a thrilling way to travel from place to place, but there is more to it than the feel of the wind in your hair. Second only to wearing a helmet, carrying robust motorcycle insurance is one of the best ways to protect yourself and your bike in the event of an accident. Read more >
We make riding more
fun and carefree.
"RESPECTFUL"
Hari Swaminathan was very respectful and provided me with all the information that was need to compare coverages to other companies. This company has very good rates. Mr. Swaminathan worked hand to hand with my lender and kept me up to date with things. Thank you Mr. Swaminathan!!!
Kevin S ., Reading, OH
"HELPFUL"
I am moving across the country and Lena was incredibly helpful in obtaining insurance quotes for our new home and auto/motorcycle policies. She made the process incredibly easy for us while also getting us the best possible rates. I don't think I could have done it without her to be honest.
Greg M ., Vernon, NJ
"RESPONSIVE"
Walter is responsive, easy to work with, and really understood what we needed in insuring our new house, cars, and motorcycle, as well as helping us get an umbrella policy in place. All for over $1,000 less than we were paying. He's awesome!
Brian S ., Cary, IL
"THOROUGHLY"
Alexis took the time to obtain and then thoroughly explain the difference between proposals for insurance coverage for my home. His attention to detail and sensitivity to the costs involved make him a huge asset.
Jennifer D ., Homestead, FL
"BETTER"
Darlene Salazar was excellent in explaining both homeowners insurance and offering a better car insurance quote with better coverage.
Dulce S ., Houston, TX
"PROFESSIONAL"
Daniel was very professional. He explained all of the coverages and left me with no questions.
Mary L ., Lake Charles, LA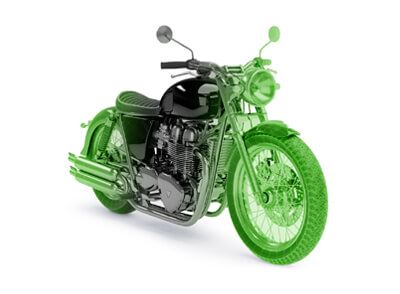 When it comes to insurance,
we're the easy writer.
We have such a simple process and expert agents to speed you on your way to the right coverage for you and your bike.
Connect with an agent