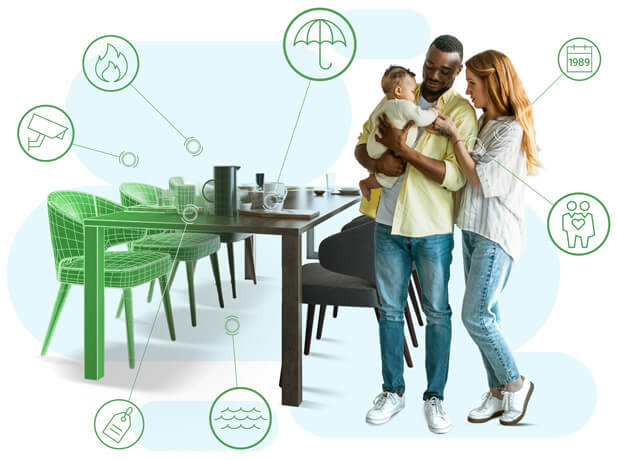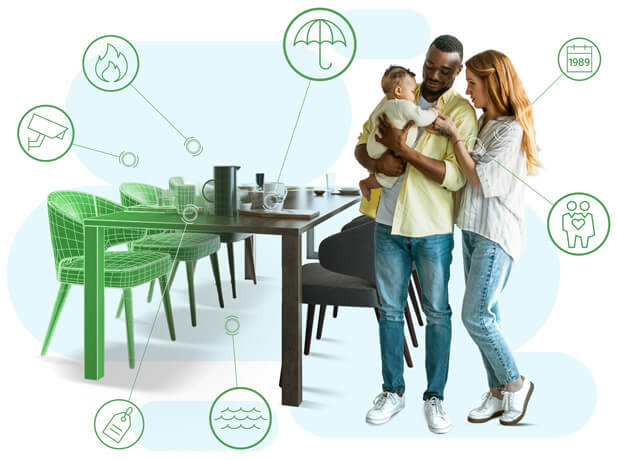 Renters Insurance
Get your stuff insured faster than maintenance can fix your sink.
We help renters minimize their risks—and their rates.
Address is required !
Even when you don't own a house

you have so many things to protect.

You've worked hard for the things you have. We work hard to help you protect them. Discover the best renters insurance options for you.
All the insurance you need

for everything you have.

Sure, you may not own the building. But you own what's in it. If a fire or disaster would cause a major setback, take a close look at renters insurance. Better yet, let us do it for you. We've evaluated products from dozens of the most respected insurance companies to help you home in on the right policy.

What you own
Most of the time when you're renting your space, a certain amount of liability insurance is required. But covering your own belongings is up to you. Make sure everything you're moving in is covered, especially high-value items like your computer, jewelry and firearms.

What you risk.
Let's say you host a party. Everyone's having fun, but if someone gets hurt, you can be held liable for that injury. With the right liability coverage, you and your assets are protected.

What you pay.
It'll probably surprise you how inexpensive renters insurance is. But get ready for another pleasant shocker—you might find that, if you bundle it with car insurance, it could even pay for itself.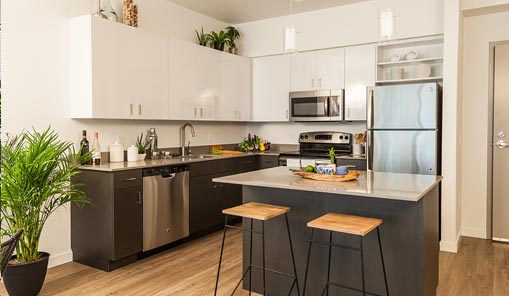 Renters Insurance
"My agent was able to find me better coverage for less money and add renters insurance all quickly and efficiently."
- Leigh, Chicago, IL
Your landlord is responsible for insuring the home you live in, whether that is a freestanding house or an apartment. But, their insurance won't cover your belongings, so you will need renters insurance to repair or replace your property in the event of a covered peril.
Read more >
When these renters saw our coverage and cost,

they made their move.
"REASONABLE"
Marty was able to lower my auto rate and add renters insurance at a very reasonable rate and his customer service was excellent!!
David O ., Clawson, MI
"BREEZE"
Excellent support and communication from Jenna. She was able to beat my current policy with respect to price and services. She made this process a breeze.
Scott D ., West Blomfield, MI
"UNDERSTAND"
Andre took the time to understand my needs and walk me through the specifics of what I was looking for, all on my first home purchase. It being a rental, and out-of-state for me, I needed a friend.
Ryan H ., Chicago, IL
"BETTER"
My agent was able to find me better coverage for less money as well as add renters insurance and did it all quickly and efficiently. Great customer service.
Leigh K ., Chicago, IL
"ATTENTIVE"
Courteous and attentive to my specific needs. I had to have a renters insurance policy issued in one day and it was completed within a few hours with a great and very competitive rate. Very pleased with the service provided by Jeremy Costa and Harry Smith.
Eric S ., Kyle, TX
"HELPFUL"
I spoke to 5 different insurance agents/brokers, and Pam was far and away the most helpful and experienced. Pam took the time to talk through the pros and cons. Needless to say, I feel like I can trust her in a way I cannot with others, and that was instrumental in choosing to work with her versus others.
Christopher Z ., Jersey City, NJ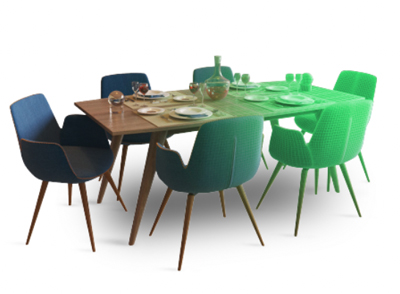 Compare your best options in a couple of clicks.
You're smart to be looking into renters insurance. And you're about to be even smarter about what coverage to choose—Goosehead makes it easy!
Let's do this