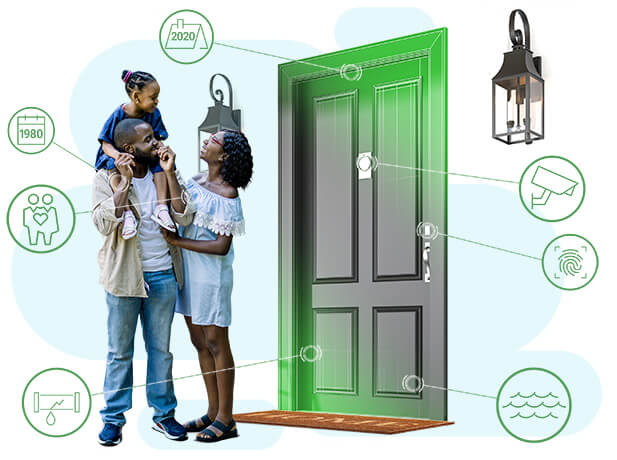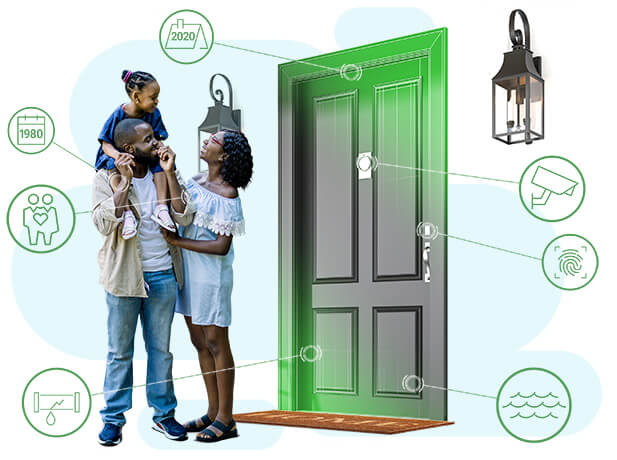 Homeowners Insurance
We help you keep everything safe at home.
Because your home is
more than just your house.
Your home and its contents mean the world to you. Goosehead helps you avoid financial risks by protecting what matters most.
Whatever you own
we have your choice coverage.
No two homes are exactly alike. The same is true of home insurers. At Goosehead, we've reviewed scores of insurance companies and evaluated the coverage, terms and rates each offers. That means our expert agents have the freedom and insights they need to pinpoint the policies and companies that best match your needs and budget by comparing multiple homeowners insurance companies and before policies that best match your needs. And at every step, they can answer your questions and give you a clear understanding of what is and isn't covered. Whether you have a mansion, a bungalow, or something in between, you can be sure you have the coverage you need, when you need it.

Homeowners Insurance
Square footage. Property value. Property price. Rebuild cost. Our agents fully evaluate your home, so you can enjoy the peace of mind that comes with knowing you're covered in the event of a partial or total loss.

Water Coverages
Water leads to mold and other structural problems. Different levels of water coverage can minimize losses from burst pipes, leaks inside walls, plumbing backups, and even foundation leaks.

Umbrella Coverage
Your Goosehead agent can help you understand areas of potential risk and customize an umbrella policy that provides protection above and beyond your homeowners liability coverage.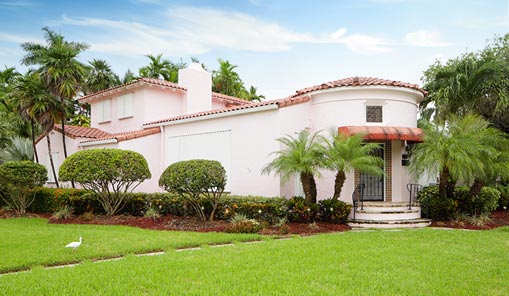 Homeowners Insurance
"Jordan secured homeowners insurance when two prior brokers failed for the historic, Art Deco home I am purchasing."
- Christopher, Miami, FL
Homeowners Insurance 101
You've found a house, a lender, and now you need insurance. A homeowners insurance policy is crucial to protect you from major expenses and catastrophic loss. But what exactly is it, and how do you know if you have the right coverage?
Read more >
Not just insurance protection,
complete client satisfaction.
"EXCELLENT"
Honest and Professional. Can't thank Wes and his office for helping my husband and I with our Home and Auto Insurance. They provided us with excellent policies at highly competitive rates. And their service is second to none!
Taghirid R ., Darby, PA
"GRATEFUL"
Markus listened to my needs and informed me of additional services I was unaware of. His up sales gave me the peace of mind that my home and contents would be covered. Markus is my go to for my future home purchases. I am looking forward to doing more business with this company.
Ingra T ., Kingwood, TX
"ATTENTIVE"
Jasmine was attentive to our needs and was so helpful through the entire process of purchasing insurance for our first home. She was not only able to get us the best deal we could find, she also took time to explain everything to us, and even when we had a short timeline she got the job done.
Caitlin S ., Needville, TX
"GREAT"
Anthony is great! He helped me every step of the way as a first time home buyer. His knowledge and experience helped me get the policies I needed and helped me understand exactly what I was getting. I look forward to referring friends to Anthony and Goosehead for all their insurance needs.
Jacquelyn A ., Windsor, PA
"PATIENT"
Kristine was patient, responsive, and incredibly helpful. She took the time to understand my needs, and tailored the coverage to my situation. I'd never really thought of home owners insurance as a living document that can grow and change as needed. Eye opening. thanks!
Nathan P ., Chicago, IL
"SECURED"
Jordan secured homeowners insurance when two prior brokers failed for the historic, Art Deco home I am purchasing on Miami Beach. By digging deeper, he was able to very quickly get to the bottom of the issues and work around them. I give him extreme kudos!
Christopher R ., Miami, FL
"TIMELY"
Sev answered all my questions in a timely manner, got the policy locked in at a price within my budget that covered everything needed, and sent to my lender so I could close on my house on time. Would recommend him to anyone who is looking for home insurance!
Vicki T ., Palm Coast, FL
"PROFESSIONAL"
Amazing Insurance agent! Anna is extremely knowledgeable, professional and was able to help me find the right insurance carrier for my new home in minutes. Highly recommend Anna and Goosehead Insurance for your homeowner's insurance and car insurance needs.
Artak J ., Glendale, CA
"PLEASURE"
Mohamed was such a pleasure to work with, very patient, and was so helpful in providing me answers to any and every question. As a first time home buyer, he made the process a breeze and I'm so glad I was able to work with him!
Emily K ., Jersey City, NJ
"QUICK"
Sam was quick to respond to my initial request for a homeowner's insurance policy quote. She walked through everything in the quote to ensure I understood it all and even gave me next steps. She was energetic, friendly, knowledgeable and professional. Ten star service across the board!
Mara B ., Verona, PA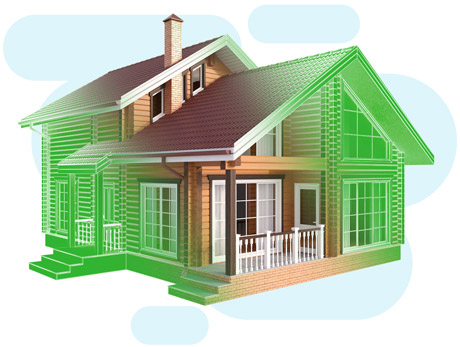 Get coverage that's even better than a new roof.
It can be a hassle to get quotes for the things you want to get done on your house. But getting quotes for insurance? Goosehead makes that so easy. Compare plans and make a smart choice!
Let's do this