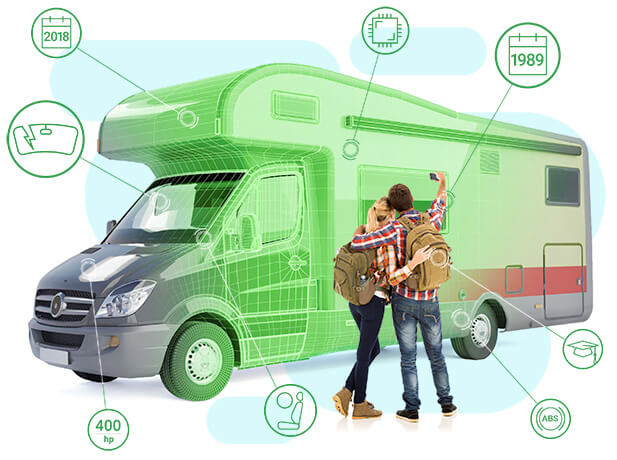 RV Insurance
We give you the freedom to go where you want.
With Goosehead, your RV insurance options are wide open.
Connect With An Agent
To truly enjoy the open road
you need to be covered.
Goosehead simplifies buying RV insurance. We evaluate the best RV insurance companies to help you find the property, collision and liability coverage that's right for you.
Along the road
we've gotten answers to your questions.
So, one day you wake up with an urge to tow your house into the wilderness. The very nature of an RV presents drivers with a whole new level of insurance concerns. Goosehead helps owners of RVs, travel trailers and motor homes understand the potential for damages, loss and liabilities And because we're free to recommend policies from a broad range of insurance companies, we're able to help you find the exact RV coverage you need, at affordable rates.

Big coverage
The sheer size and cost of an RV makes getting the right policy crucial. A comprehensive policy can protect you against collision, loss of property, liability and much, much more.

Cover your gear
What you bring on the road is important to you. Make sure it's covered just like your RV with a policy that covers the contents of your motor home from theft, fire and other hazards.

Tow your home?
With an RV, the hassle of a roadside breakdown is supersized. Towing and repair expenses are magnified. Roadside Assistance makes it all easier on you and your wallet.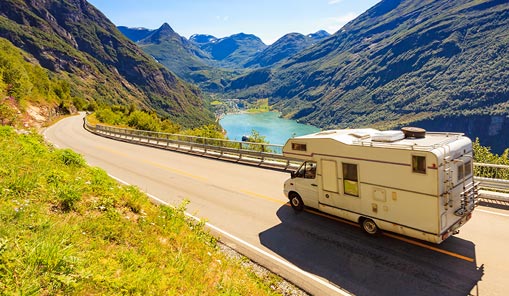 RV Insurance
"Kenny was able to get me an amazing quote and make me feel at ease."
- Justine, Savannah, GA
RV Insurance 101
RV Insurance helps insure your "home away from home" while you are out camping or traveling across the country. It helps cover your liability exposure, plus physical damage to your RV and its contents. Read more >
Our customers know we
go the extra mile.
"AMAZING"
Kenny was able to get me an amazing quote and make me feel at ease while making my decision to switch insurances. He fully explained everything and made the process super easy.
Justine W ., Pooler, GA
"ABOVE AND BEYOND"
Andrew has gone above and beyond for my family. He always responds to calls and emails promptly and has been very patient with us. He has taken time out of his day to explain things in detail with me those things I did not understand. He is very kind, sincere, and knowledgeable.
Bethany M ., Pinehurst, TX
"BEST"
Marcus was super helpful as we looked at not only switching our insurance carriers but also merging our accounts. I had lots of questions and he was quick to respond and worked with us to find the best plans to meet our needs.
Leslie B ., Austin, TX
"PROFESSIONAL"
Keeley was very knowledgeable about the policies she was offering.She compared apples to apples which made it easier for me to make a decision to switch insurance after 27 years! Keeley was fast and patient while answering all my questions. I will be referring more clients to her.
Jill E ., Frederick, CO
"KEEP"
Somehow Jason was able to keep my current price, increase coverage, and add home insurance! Truly incredible.I am incredibly happy and I have already started referring people to you.
Eric R ., Joliet, IL
"SAVE"
Katie was well informed about what she was quoting and actually was able to increase some of our coverage amounts and still save us substantially.
Charles K ., Irving, TX
"AMAZING"
Derek was amazing to say the least, he answered all my questions and concerns, was extremely helpful in finding me the right coverage based on our needs. I will be recomending him to all of our friends and family, finding someone so dedicated is hard and he definitely raised the bar.
Andro A ., Sunrise, FL
"AMAZING"
She was an Absolutely Amazing Professional in explaining what I need to know about the policy. Very easy to work with and has great experience and and knowledge of the insurance. Job Well Done
Yolanda J ., Heath, TX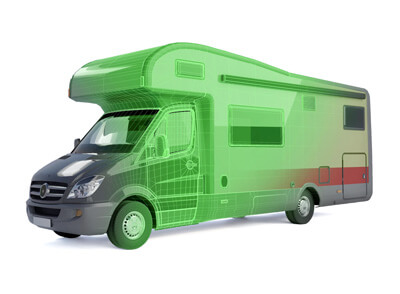 Hey, let's map out your best coverage.
Wish you had an expert copilot to help you navigate your way to the coverage you need for your RV? Click here, and you will!
Connect with an agent