At Goosehead, we
partner with the best.
We value our referral partners and want to support your business and success.
Partner with our agents and give your clients the best experience, start to finish. 
Need an Update?
Lenders looking for policy verification or mortgagee corrections can use our self service portal via Lenderdock.
Lenderdock Portal

People
You can be sure that we provide a superior client experience just as you do. From our sales agents to our service team, our service is top-rated every step of the way.
With our seamless, client-centric approach, we can offer insurance options that fit your clients' budgets and address all their needs. 

Choice
Closing on a home is stressful—but that doesn't mean choosing an insurance company has to be. The more we give your clients vetted choices, the less stressful their decision.
We search out the best options and find the right fit for your clients' needs. Our strict evaluation process ensures quality, reliability and value.

Technology
By using the latest technology, we can exceed industry standards and propose a more diverse range of products and carriers.
It's high-tech but with a human touch. Our dedicated, licensed team has no call center scripts to follow as they help your clients with binder requests and claims.

Marketing Support
We value our referral partners; after all, your success is ours. You can leverage us for marketing events, one-on-one strategy and advanced marketing tools that harness in-depth data to drive your business. 

Curated Options
To provide clients with great options, we evaluate, curate and partner with dozens of the industry's most respected insurance companies. We shop the market — so your clients don't have to. 

World Class Service
Our exceptional service has earned higher customer satisfaction scores than many other world-class brands. Our licensed agents never read off a script; your clients can reach them through the individual email and phone number they provide.
One good referral
deserves another.
"CONFIDENCE"
Frank takes the time to understand and educate his clients. I am a mortgage lender and I have complete confidence when referring my clients to him.
Christopher W ., Suwanee, GA
"TRUE"
Kyle is fantastic and a true partner, he is always on point and delivers a great service and rates for our mutual clients.
Sergio J ., Austin, TX
"FAST"
Always fast, courteous service that offers my clients what's in their best interest.
Shannon S ., Sumter, SC
"BEST"
Shannon is the absolute best, she's a HUGE part of the success of our office. No matter the time or day, she makes sure we are taken care of. Her service and rates are second to none!
Naomi H ., Morrow, GA
"AWESOME"
Tom has been an awesome agent and has made the experience very easy and pleasant.
Ryan W ., San Jose, CA
"IMPRESSED"
They did a great job! I was very impressed by their quick turn around time and attention to detail.
Reagan M ., Jenks, OK
"IDEAL"
Goosehead Insurance is ideal for today's mortgage client. Borrowers already dread the process and shopping for insurance is part of it. Goosehead takes that part of the process off their plate. Very helpful!
Sean H ., Indianapolis, IN
"FANTASTIC"
Working with Sonny has been a fantastic experience. The ease at which I am able to get multiple quotes for my clients is very helpful since I don't have time to followup with requests. Sonny actaully contacts the clients to go over the quotes.
David E ., Arlington Heights, IL
"WONDERFUL"
Wonderful, very responsive, answers all my clients questions and needs. Sends over anything I need right away.
Tracey R ., Gahanna, OH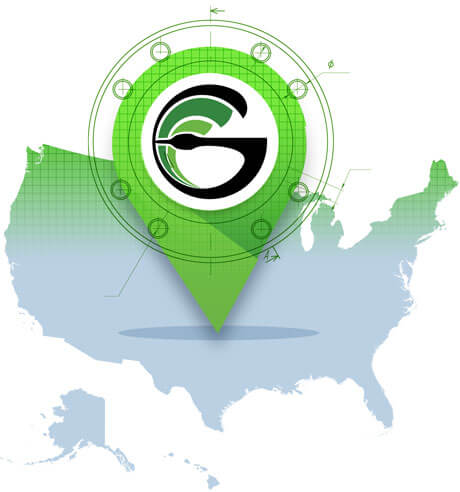 Not working with Goosehead yet?
Find a dedicated agent near you.
Find an Agent