We help closings go fast and easy
Goosehead is the only insurance brokerage built around helping loan officers.
Our agents survey the industry's most reliable companies and offer your clients the best value — without skimping on coverage.

150+ Insurance Companies
With the market's best insurance companies at their fingertips, our agents can recommend the best coverage on the market — and find the best price for it.
By partnering only with insurance companies with a record of success, we can quote the best coverage for your client, from a company they can trust.

Service
Our dedicated binder team returns binder change requests within an hour of receipt. That means insurance will never be the reason a closing is held up.  
If you need a binder changed, email us at binder@goosehead.com. It's that easy.

Technology
We invest heavily in technology that tracks loan officer and realtor activity across the nation, so our agents can give you insights into trends in your market, such as new or upcoming realtor producers.
If a Goosehead agent has reached out to you, take it as a compliment; we only partner with the best producers. 

Same Day Coverage
We can quote and bind policies within an hour of initial contact. We also look at the client's portfolio (including auto and umbrella), to ensure no discounts are left on the table.

Binder Changes in 1 Hour
Our dedicated Binder team returns binder changes requests within an hour of receipt, even if you're needing the binder for a refinance.

Marketing Partnerships 
Goosehead agents have their pulse on real estate industry production in your area. Our proprietary data sources allow you to gain insights and go to market smarter.     

Digital Agent
Our Digital Agent brings the best of our technology to your borrowers. After entering as little as three data points, your clients will be able to see rates from our 150+ insurance company partners.
Let us share a few
closing words.
"CONFIDENCE"
Frank takes the time to understand and educate his clients. I am a mortgage lender and I have complete confidence when referring my clients to him.
Christopher W ., Suwanee, GA
"TRUE"
Kyle is fantastic and a true partner, he is always on point and delivers a great service and rates for our mutual clients.
Sergio J ., Austin, TX
"FAST"
Always fast, courteous service that offers my clients what's in their best interest.
Shannon S ., Sumter, SC
"BEST"
Shannon is the absolute best, she's a HUGE part of the success of our office. No matter the time or day, she makes sure we are taken care of. Her service and rates are second to none!
Naomi H ., Morrow, GA
"AWESOME"
Tom has been an awesome agent and has made the experience very easy and pleasant.
Ryan W ., San Jose, CA
"IMPRESSED"
They did a great job! I was very impressed by their quick turn around time and attention to detail.
Reagan M ., Jenks, OK
"IDEAL"
Goosehead Insurance is ideal for today's mortgage client. Borrowers already dread the process and shopping for insurance is part of it. Goosehead takes that part of the process off their plate. Very helpful!
Sean H ., Indianapolis, IN
"FANTASTIC"
Working with Sonny has been a fantastic experience. The ease at which I am able to get multiple quotes for my clients is very helpful since I don't have time to followup with requests. Sonny actaully contacts the clients to go over the quotes.
David E ., Arlington Heights, IL
"WONDERFUL"
Wonderful, very responsive, answers all my clients questions and needs. Sends over anything I need right away.
Tracey R ., Gahanna, OH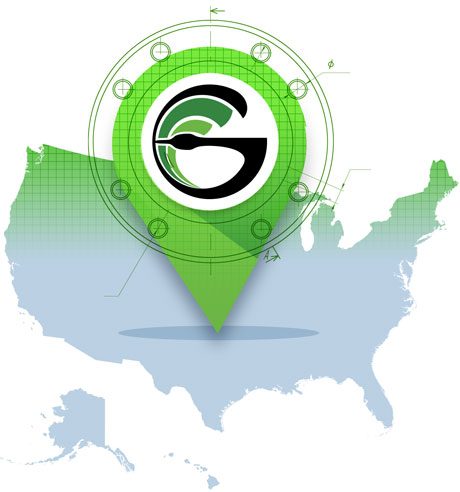 Not working with Goosehead yet?
Find a dedicated agent near you. 
Find an Agent