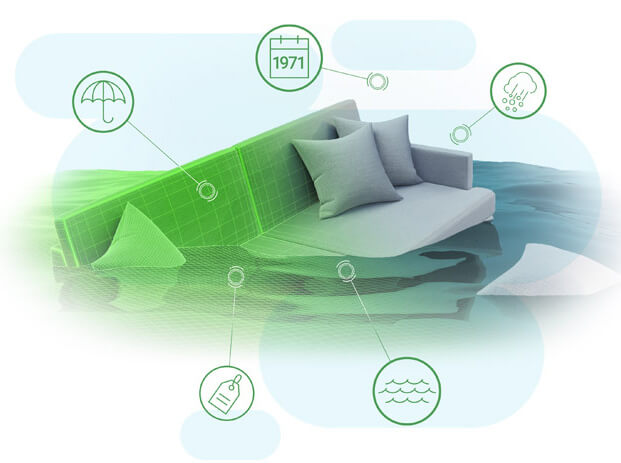 Flood Insurance
Flood insurance can prevent a deluge of expenses.
Protect yourself from getting soaked.
Connect With An Agent
Storm season is only a few months.
Flood season is all year long.
A flood can strike at any time. By comparing multiple flood insurance companies, we can help you find the best policy to keep you and your family protected.
Floods can happen anywhere.
You can be prepared.
You don't have to live in a high-risk flood zone to be impacted by a flash flood, hurricane, or other flood event. Since flood insurance is relatively inexpensive, it can be one of the best investments you'll make. Let us help you explore your options for protecting your home from flood damage.

Protect your home.
The right flood insurance policy can help you limit your expenses to a manageable deductible — and help you recoup your losses up to the full replacement cost of your home.

Protect your belongings.
It's possible for a flood to do more damage to your personal belongings than it does to your home. Flood insurance makes recovering from a flood easier by covering personal property.

Protect from flood.
If you live near a flood-prone area, you could probably use a separate private flood insurance policy. It can provide for additional living expenses, protect your pool and provide other, more comprehensive options, above and beyond a normal National Flood Insurance policy.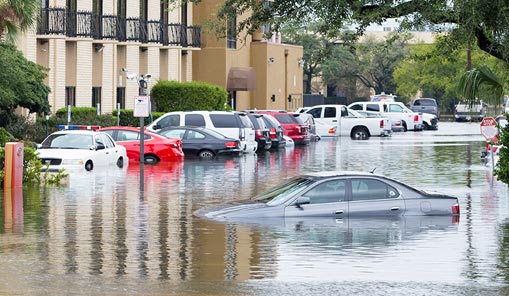 Flood Insurance
"We needed flood insurance and they helped us out AND for the lowest price! Even homeowners insurance was better priced than who we planned on going with before!"
- Peter, Ludowici, GA
Flood Insurance 101
Far too many people find out the hard way that flooding isn't covered by their homeowners insurance. At that point, it's too late. Whether or not you live in an area prone to flooding, an affordable flood insurance policy is one of the smartest precautions a homeowner can take.
Read more >
The right coverage can be a real lifesaver.
"EXTRA MILE"
Bill went the extra mile for me to try and get the cost of my flood insurance as low as possible and made the extra effort to communicate with my bank about the flood insurance and to get my home equity loan expedited.
Christopher B ., Mechanicsburg, PA
"STRESS FREE"
Joe was super amazing!! He got me a better insurance plan, and flood insurance for WAY cheaper literally thousands cheaper than what I was being quoted at other agencies. Made the experience super easy and stress free.
Victoria R ., Bridge City, TX
"BEST"
Monica worked hard to find me the best possible home insurance rates, which was challenging due to the home's location in a flood zone. She took the time to explain things carefully and thoroughly with patience and compassion.
Dawn S ., Norfolk, VA
"LOWEST PRICE"
We needed flood insurance very quickly, and they helped us out. AND for the lowest price! Even homeowners insurance was better priced than who we planned on going with before!
Peter W ., Ludowici, GA
"GREAT"
Jay was absolutely great. He bent over backwards to help me with flood insurance on a very tight time frame, to help me close on my house on time. He saved the day!
James M ., Charlotte, NC
"CONVENIENT"
Mel was amazing and literally made it possible for me to afford my home due to the high price of flood insurance with my original carrier. As well as lowering my homeowners and car insurance. He is great to work with and everything was fast and convenient. I referred 4 people so far and 1 already called for a quote.
Jennifer C ., Lititz, PA
"KNOWLEDGEABLE"
Meg was able to find us flood insurance for our new home for $750 a year as opposed to the $2135 quoted by our current company. She was knowledgeable, fast, efficient & friendly. I'll definitely be referring her and I am so thankful she was able to help us out.
Laurie O ., Hilton Head Island, SC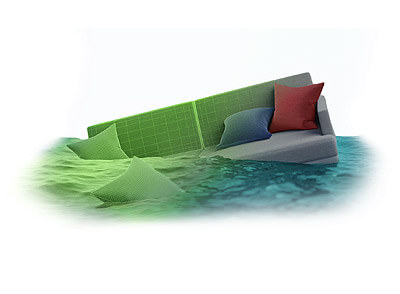 Take coverage before the floods come.
Flood insurance can be almost as tricky as forecasting the weather. Good thing we make it easy to connect to one of our agents who can help you find the coverage you need.
Connect with an agent