Need help with an existing policy?
Contact My Team
About Tessa
Tessa Wiggins is an agent with Goosehead Insurance located in Mobile, AL. Tessa joined Goosehead because of her unwavering commitment to take care of her clients. Using cutting edge technology to shop with dozens of "A" rated insurance companies in just a few short minutes, she is able to find the right coverage at a competitive price. She takes the time to review all of the options and customizes a policy based on the unique risks and desires of each client. After finalizing an option, Tessa is backed by a service team that has the highest client loyalty rating in the industry. Request a quote from Tessa and you will quickly understand why Goosehead is one of the fastest growing distributors of home and auto insurance in the United States.
States Licensed In: AL, MS
Connect
1110 Hillcrest Rd Suite 2C
Mobile, AL 36695

Languages spoken:
English
Hours:


Download contact info

Follow me
We've got you covered,
and then some.
Homeowners Insurance >
Auto Insurance >
Flood Insurance >
Renters Insurance >
Condo Insurance >
Landlord Insurance >
Motorcycle Insurance >
Boat Insurance >
RV Insurance >
Life Insurance >
You've got the best of the best.
Meet the team.

Brandy Byrd
License #: 794301

Denny Hall
License #: 3002258943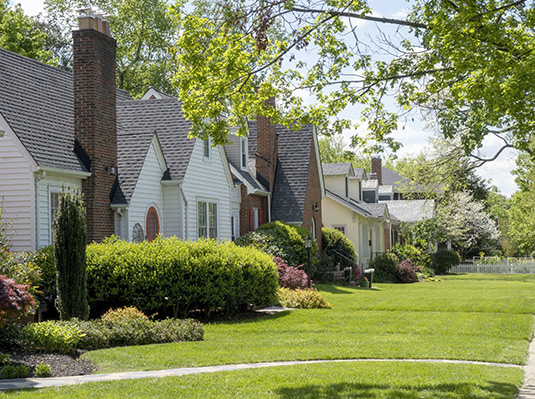 HOMEOWNER INSURANCE
Homeowners Insurance 101
After looking at dozens of houses you found a property you love. You've managed to come up with a down payment, get approved by a lender, and started wrapping your knick knacks in newspaper. Now you need to find a homeowners insurance policy that meets your needs, but how do you know if a policy is the right one for you?
Recent Reviews
Ninette D., Sep, 21 2023
because I hate surveys and wanted to be done with it.
Tanya K., Sep, 18 2023
Very helpful and knowledgeable
Joshua T., Sep, 13 2023
Great service and very flexible with times to talk about everything. Very helpful with a first time homebuyer!
Roxanne O., Sep, 13 2023
The personnel were so helpful and kind. And they worked to find the best policy fit for me.
Timothy J., Sep, 12 2023
Fast service and great communications
Tabitha M., Sep, 09 2023
Excellent communication and responsiveness.
Bodhi B., Sep, 08 2023
Excellent service
John C., Aug, 29 2023
Tessa was polite and professional, she answered all the questions we had and put us at ease with her knowledge and professionalism.
Lillian B., Aug, 28 2023
Great customer service
Pamela D., Aug, 24 2023
GREAT CUSTOMER SERVICE AND GREAT RATES
Emily P., Aug, 21 2023
The service was great!
Jordan H., Aug, 21 2023
Easy process
Madison S., Aug, 07 2023
Service and communication was great
James W., Aug, 05 2023
Efficient, professional, competitive.
Donald M., Aug, 03 2023
How easy it was to enroll
Kelly J., Aug, 01 2023
Quick responses and great communication.
Laura R., Jul, 29 2023
Wonderful customer service. Secured an excellent policy to me.
Jeremy F., Jul, 27 2023
Denny was on it! Very responsive and can communicate well.
Chase A., Jul, 27 2023
.
Paige C., Jul, 26 2023
Denny was very patient and explained every detail to me to help me understand exactly what everything means. I am a first time home buyer, so I'm not familiar with everything just yet. I had spoken to several insurance companies before I learned of Goosehead and none of them gave me the same treatment that Denny supplied me with.
Gerald B., Jul, 25 2023
Good friendly service
Logan P., Jul, 22 2023
Denny was top tier.
Tanya V., Jul, 18 2023
Great Service
Hector A., Jul, 15 2023
Price
Carrie L., Jul, 15 2023
We are new to area and had a lot of questions and needed someone who would spend the time and to get us the coverage we needed and to stay within a reasonable budget. Denny done a great job tailoring our coverage to meet our needs.
Charles K., Jul, 15 2023
Teresa quickly understood my needs and resolved my issues
Micki M., Jul, 14 2023
great communication
Ginger L., Jul, 13 2023
Denny was very helpful and prompt.
Mark B., Jul, 11 2023
good job
John G., Jul, 11 2023
Price
Rikesha J., Jul, 02 2023
It's one of the top scores.
Austin B., Jul, 02 2023
Denny was terrific. He took the time to listen and make a policy that fit us. Above all he was honest and genuine which I really appreciated.
Patricia H., Jun, 29 2023
He was able to find me a great deal on my auto insurance and was very good at communicating with me in every step throughout the process.
Vincent S., Jun, 26 2023
IDK
Victoria M., Jun, 26 2023
Tessa was amazing and walked us through everything!
Samy A., Jun, 26 2023
Great service and very friendly
Rogers J., Jun, 26 2023
Denny has been very helpful
Constance M., Jun, 25 2023
Made me feel comfortable was polite talked as if we been friends forever. Precise accommodating on what I wanted open minded to our location
Jonathan S., Jun, 14 2023
Attentative to needs and obtainment of results desired by rep.
Clayon B., Jun, 07 2023
Timeliness and the professional help from Denny.
Haley S., Jun, 05 2023
He was quick to respond and made everything easy to understand. I didn't have to worry about anything. He kept me updated, and it was all taken care of within days.
KEITH D., Jun, 03 2023
The Customer Service and the fast response
Kelly C., Jun, 01 2023
Tesa is wonderful.
Jessica M., Jun, 01 2023
He was very informative, fast and great customer services!
Sarah W., May, 31 2023
Tessa Wiggins is very professional, and we are most pleased with the service she provided in securing policies that best meet our needs. She returned calls promptly, and took whatever time was necessary to fully explain coverage and to answer our questions. We will certainly call on Tessa and Goosehead for any future insurance needs.
Melissa S., May, 31 2023
She's awesome!
Rudolph B., May, 30 2023
Excellent service and pricing.
Jacob C., May, 30 2023
You guys rock!
Ronald S., May, 30 2023
He was very helpful with everything I needed to know. And there was not a question I asked he did not have an answer to.
Louvenia W., May, 30 2023
Tessa was really on point with everything and was willing to listen when other agents blew me off
Paul V., May, 30 2023
Very efficient
Nicholas R., May, 06 2023
good prices. no issues
Clifford L., May, 02 2023
He was professional and offered good products
Belinda L., May, 02 2023
Denny was very helpful. He listened and understood my needs and communicated with me in a timely and professional manner! I was pleased with the products I was offered and he gave me choices so I could compare.
Elarus M., Apr, 30 2023
Ms. Tessa is professional, accurate and fast. I sent her an email regarding auto insurance and she responded in less than 24 hours.
Tyler F., Apr, 28 2023
Denny was fantastic to work with!
Rodrigo S., Apr, 22 2023
I continued with my daily life while an agent was shopping and tailoring the best price for my specific situation. Worry free and my agent saved me $2200 a year. Incredible.
Barbara E., Apr, 21 2023
Professional, thorough, friendly.
Paul K., Apr, 14 2023
I had an excellent helper with the program and I appreciated her help.
Jazmin O., Apr, 08 2023
Felt very informative on the quote requested on homeowners insurance and the staff was very friendly.
Clifford R., Apr, 03 2023
prompt honest service
Alexis B., Apr, 03 2023
The agent that assisted me was very friendly. He took the time to explain everything on the quote he gave me. Everyone was very nice and professional and got things taken care of quickly.
Aaron B., Apr, 02 2023
Tessa was a big help in finding the best insurance for me and was patient enough to answer any questions or concerns I had.
Lindsay R., Apr, 02 2023
Tessa was informative and easy to talk to/work with.
Michael H., Mar, 29 2023
Professional service with a long lasting feeling of security.
Bruce B., Mar, 29 2023
Very friendly and helpful
Julie P., Mar, 27 2023
Professional and follow up
David W., Mar, 26 2023
Tessa personal attention and follow through
Michelle A., Mar, 23 2023
Tessa was very quick to answer my request and went over and beyond helping me with a new policy.
Isiah W., Mar, 15 2023
The representatives and interactions where pleasant and calm and very informative.
JANET B., Mar, 14 2023
Agent was very friendly and knowledgeable. She stayed late to give me a quote, which was a big plus for me.
Leevant H., Mar, 13 2023
Denny was there, and answered all of our questions and sound is the best rate for homeowners and car insurance
Qurestan L., Mar, 09 2023
It was a smooth process
Susan C., Mar, 08 2023
Brandy Byrd gives excellent customer service and is very professional even to those who are not yet her client. Also met Tessa Wiggins, who was very kind. Great rates on policy.
Nathan S., Feb, 28 2023
Service
Eartha R., Feb, 27 2023
Excellent customer service
Eric M., Feb, 23 2023
Friendly, works hard to make sure customer is satisfied
Harmon S., Feb, 16 2023
She was very helpful.
Tiffany M., Feb, 16 2023
Good communication through email. Doesn't call me
Ronald D., Feb, 11 2023
Denny Hall! He was very helpful and friendly. He was able and willing to answer all my questions, of which I had plenty.
William T., Feb, 09 2023
Very professional and personable. Man of his word.
Teresa L., Feb, 08 2023
Very responsive and professional.
Brandy G., Feb, 06 2023
Very quick and super professional. Called me directly to get all of the information she needed to turn around a quote quickly.
Patrick B., Feb, 04 2023
Helpful
Michael H., Feb, 04 2023
Fast reply and quote. Thanks
Catherine Q., Feb, 02 2023
She is awesome! and had the best rate in town!
Johnny H., Feb, 01 2023
Customer service and options of different companies to carry insurance
Ethel C., Jan, 31 2023
Mr Hall showed concern and interest in trying to assist me I found that to be very helpful. He also answered any questions that I had. Thanks again
Ann F., Jan, 31 2023
Excellent customer service and communication.
Michael F., Jan, 27 2023
Friendly and did a good kob
Harold C., Jan, 23 2023
They are good
Chad T., Jan, 21 2023
Very helpful agent who helped me find every opportunity to save money while making sure I was properly protected
Marguerite M., Jan, 12 2023
Brandy was very helpful in helping me find the perfect homeowner insurance. She was friendly and supportive through the process.
Calebe H., Jan, 11 2023
Tessa. She is single handedly the reason I am satisfied with Goosehead as she was extremely helpful, answered all of my questions and I received a good policy through her.
Douglas M., Jan, 10 2023
Brandy was very informative
Matthew C., Jan, 10 2023
Brandy was Fantastic very good customer service
Cindy R., Dec, 30 2022
Monique S., Dec, 21 2022
My Goosehead agent Brandy was very nice and friendly!
Matthew K., Dec, 19 2022
excellent customer service!
Phillip M., Dec, 19 2022
Tessa Wiggins was amazing to work with.
Johnny B., Dec, 18 2022
Friendly and knowledgeable agent
Tyler T., Dec, 16 2022
You wanna talk about a guy that knows insurance? Talk about Denny Hall because this guy knows. Saved me a lot of money attentive and super helpful great guy!
Naveen S., Dec, 16 2022
Brandy is very responsive and provided a decent insurance quote.
Ricardo W., Dec, 16 2022
Results
Lisa C., Dec, 15 2022
Quotes suck but everyone has been super nice
Tracy H., Dec, 13 2022
Brandy Byrd was very professional. She really has good knowledge of the insurance and the way it works. Brandy assisted me in switching to cheaper auto insurance and getting my homeowners insurance policy. I am grateful to have meet Brandy Byrd.
Elbert J., Dec, 10 2022
Helpful and informative
Maris B., Dec, 09 2022
Denny helped me save money, was professional and timely. I would recommend his services to anyone looking to save money or change their insurance.
Timonthy B., Dec, 08 2022
Communication and price.
Joshua R., Dec, 05 2022
Excellent experience with Tessa, she explained everything and saved me a bunch of money.
Nicholas R., Dec, 02 2022
Tessa Wiggins was very professional, prompt, and attentive to my needs. I was more than impressed with her timely response to message left for a call back and quick response for a quote.
Theresa B., Nov, 23 2022
Great service/good price
Robert P., Nov, 11 2022
Tessa Wiggins
Kerri C., Nov, 01 2022
Very prompt with responses and willing to help me find prices that I can afford.
Wendell S., Oct, 28 2022
Representative was very helpful.
Lawrence O., Oct, 26 2022
Very quick service.
Glenn L., Oct, 24 2022
Brandy Byrd is the bomb...I can obviously say during such a stressful time she remains calm and cool. Wow what a relief to have someone assist you who knows what to do, how to do it and not allow anything to get in her way. All the issues and problems I thought I had were already handled. It was like she read my mind and knew everything that I would need. Thank you so much. I won't forget you.
Amber C., Oct, 18 2022
Awesome experience all the way around with Brandy