Need help with an existing policy?
Contact My Team
About Randy
Randy Swearengin is an agent with Goosehead Insurance located in Rainbow City,  AL. Randy  joined Goosehead because of his unwavering commitment to take care of his clients. Using cutting edge technology to shop with dozens of "A" rated insurance companies in just a few short minutes, he is able to find the right coverage at a competitive price. He takes the time to review all of the options and customizes a policy based on the unique risks and desires of each client. After finalizing an option, Randy is backed by a service team that has the highest client loyalty rating in the industry. Request a quote from Randy and you will quickly understand why Goosehead is one of the fastest growing distributors of home and auto insurance in the United States.
States Licensed In: AL, TN, GA
Connect
Languages spoken:
English
Hours:


Download contact info

Follow me
We've got you covered,
and then some.
Homeowners Insurance >
Auto Insurance >
Flood Insurance >
Renters Insurance >
Condo Insurance >
Landlord Insurance >
Motorcycle Insurance >
Boat Insurance >
RV Insurance >
Life Insurance >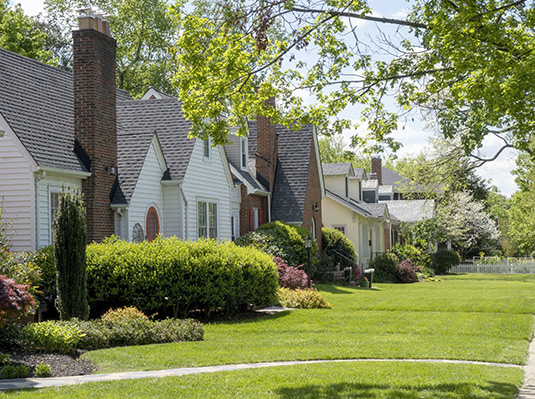 HOMEOWNER INSURANCE
Homeowners Insurance 101
After looking at dozens of houses you found a property you love. You've managed to come up with a down payment, get approved by a lender, and started wrapping your knick knacks in newspaper. Now you need to find a homeowners insurance policy that meets your needs, but how do you know if a policy is the right one for you?
Recent Reviews
David C., Sep, 28 2023
I will definitely be referring Randy and he can find them the right insurance for them
Mickey L., Sep, 28 2023
Just straight up good prices and easy process. Honored a first responder discount. And free service to set up utilities on the house. Very pleased!
Leslie K., Sep, 28 2023
Randy didnt only find us the best rates, he took the time to listen, educate and build a rapport. Fantastic experience
Nathaniel P., Sep, 28 2023
Stellar customer svc, communication an awesome overall experience
Rhondi M., Sep, 23 2023
Great customer service!
Clayton P., Sep, 22 2023
We live in Ohio. Buying this house to put on our Georgia property is all part of our eventual retirement plan. Thank you for helping us with plan.
Venice P., Sep, 20 2023
Kind , informative, efficient, professional
Kenneth W., Sep, 01 2023
Very friendly and prompt service
Audra M., Aug, 23 2023
Responsive support
Andrew R., Aug, 23 2023
Good knowledge and timely response
Jayson B., Aug, 19 2023
Randy was excellent at explaining everything in a timely manner and was very personable and professional.
Brandi L., Jul, 20 2023
Randy was awesome went over every detail of the coverage and answered all questions I had! Very respectful and mindful of me working and getting with me after work hours
Carol W., Jul, 18 2023
Very friendly and knowledgeable. Took time to answer all my questions Would highly recommend.
Kathy B., Jun, 30 2023
Randy did a great job finding a great rate for my needs.
Calvin R., Jun, 16 2023
Randy was excellent and very knowledgeable. He did a great job explaining things and helping me pick the right coverage for me. Oh, and he saved me money which is always great!
Phaedrienne P., Jun, 10 2023
I was very impressed
Quentin C., Jun, 07 2023
Randy's customer service was excellent!
Wandy D., Jun, 04 2023
Mr Randy is a great agent really helpful
Sabrina S., Jun, 02 2023
Randy is customer serviceoriented and very knowledgeable about insurance needs and options. We appreciate working with Randy for our insurance needs.
Sonja M., May, 06 2023
Randy was recommended by my closing agent. He contacted me directly and made me feel important. He was ready to work with me even though he hadn't met me in person and he offered me options. And he listened. :) I like his responsiveness to my questions.
Elizabeth M., May, 05 2023
Very informative and explained the policies. Was just over all very helpful and I will definitely refer friends and family in the future
Kelly C., Apr, 26 2023
The way randy has helped me with both home and auto insurance ..plus I saved money. Most importantly he is patient with my husband
Tabitha L., Apr, 26 2023
Randy is very responsive, knowledgeable, and easy to work with. Great customer service!
Amber R., Apr, 21 2023
continued pursuing my insurance request and did so efficiently
Ramon A., Apr, 13 2023
Very professional and helpful with my concerns.
Jordin R., Apr, 12 2023
Very helpful and knowledgeable agents.
Chase C., Apr, 12 2023
Very helpful
Devuhnia R., Apr, 08 2023
Mr. Randy was very helpful and very professional. Very thankful for his service and help. Highly recommend.
Justin D., Apr, 05 2023
The best prices were found by my agent
Victoria M., Apr, 01 2023
Randy was great! He was helpful, knowledgeable, and kind
Joshua F., Mar, 30 2023
Just how well it was explained and thoroughness
Nicole W., Mar, 20 2023
Mr. Randy was very thorough and walked us through every step for our first homeowner policy! He made our experience less stressful. We have already referred him to our father!
Katelynn B., Mar, 16 2023
Randy provided a lot of information regarding the company he chose for our insurance provider and compared it against other competing companies. It was easy to look at and think about.
Sean M., Mar, 14 2023
Received excellent customer service from our Agent Randy! He was always available to take our call and really worked to get us the best rates for the best coverage possible!!
Gregory S., Mar, 10 2023
Randy is always knowledgeable, professional and helpful.
Matthew B., Mar, 09 2023
Exceptional customer service and made it so easy!
Mitchell R., Mar, 09 2023
Randy is quick and awesome. He found me a better quote than competitors in minutes.
Joseph B., Mar, 09 2023
Randy
Charlotte C., Mar, 03 2023
Answered and explained everything
Michael S., Feb, 25 2023
Randy was able to get me a MUCH better price than anything I could find online, and he always replied immediately. My experience with Goosehead could not have been better, and I'll recommend them to anyone needing insurance.
Claire L., Feb, 24 2023
Randy was easy to work with. He responded quickly with my options. He didn't pressure me. Enjoyed working with him
Morris A., Feb, 14 2023
Because Randy ALWAYS has my back and my best interests in mind.
Leonard O., Feb, 11 2023
He was very helpful!!
Betty J., Feb, 03 2023
Agent explained everything and made it easy to understand what I would be paying for.
Allie S., Feb, 02 2023
Mr. Randy Swearengin was incredibly helpful and went above and beyond for us. All encounters were very professional and we have been very pleased.
Kenneth C., Jan, 26 2023
Randy Swearengin was very knowledgeable about his products and took the time to answer all of my questions and was patient.
Joan C., Jan, 26 2023
Randy Swearengin was professional and patient and answered all of my questions. He took his time to research and find the best policy for our needs.
Christian E., Jan, 26 2023
Randy was able to save me money and answered all my questions. He was very helpful!
Annamarie R., Jan, 24 2023
Randy has great customer service and is very thorough with explantation of policies and choices.
Kasie P., Jan, 20 2023
The agent was amazing and the quote was awesome
Edgie S., Jan, 15 2023
Because it's great coverage at a great rate 😊
Ronald L., Jan, 07 2023
Awesome, quick ut thorough agent!
Claudia P., Jan, 01 2023
Awesome customer service Speedy response Care about clients needs
Bryant A., Dec, 30 2022
I received very friendly and informative service
David R., Dec, 14 2022
Hands on, tenacious search and acquisition of the coverage specific to our needs. The complimentary concierge service was extremely helpful as well. Attention to the details, along with responsive communications throughout is unparalleled. Thank you Randy, you made one of the biggest and most difficult and exciting times much more manageable. Appreciate All your hard work. DcRoman.
Hailey O., Dec, 08 2022
Amazing customer service, amazing timing, great deal. I'm very satisfied.
Natalie O., Dec, 08 2022
Fast and easy
Diane R., Dec, 06 2022
Mr Randy was truly a professional. He was reassuring that things would work out for me and most importantly he spent time researching until he found me a cheaper policy rate. Praise God!! Thank you Mr. Randy your hard work will never go unnoticed. May God continue to do his work thru you. Mrs Diane Starling
Heather O., Dec, 03 2022
Very helpful, found the best plan for me, thank you
Jeremy G., Dec, 01 2022
Quick replies and good communication and a good rate!
Kyle M., Nov, 29 2022
Just because they were very helpful and they are very easy to get ahold of and fast at what they do
Mike E., Nov, 25 2022
Randy was very personable and took the time to find us the right home and auto insurance. Randy was able to save us $500 vs my current Insurance company's quote.
Maire D., Nov, 23 2022
Randy was very attentive and responsive.
Culotta R., Nov, 05 2022
I was referred by a mortgage professional in Colorado to Goosehead . I am local in Georgia and I found Agent Randy Swearengin he is the man to get it done and I am very happy with his Helpfulness, Quick Response time returning calls and and professional Advice filled with years of experience it's a good feel to speak with someone who knows what they are talking about and have great communication skills that you can't help but trust his word that is important for my needs and made me happy with the end results I will brag on him to my friends at church and on the social media sites now I have something to share that is much needed by many. He was able to help me find the best package that met every aspect of my needs Thanks Randy for being so honest and knowledgeable helpful and caring and concerned it took me 60 years to find a good insurance agent that is 100% and I will be bragging for a long time. I do believe that God put people in your life for a reason and I have a testimony will share with friends neighbors and social media as well.
Charmaine W., Oct, 27 2022
The agent was very accommodating and very thorough and helping me with car insurance and Home owners insurance
Charles P., Oct, 27 2022
Good service
Maria K., Oct, 10 2022
I needed to save some money to pay other bills.