Need help with an existing policy?
Contact My Team
About Kyle
Kyle McAdams is an agent with Goosehead Insurance located in Tuscaloosa,  AL. Kyle  joined Goosehead because of his unwavering commitment to take care of his clients. Using cutting edge technology to shop with dozens of "A" rated insurance companies in just a few short minutes, he is able to find the right coverage at a competitive price. He takes the time to review all of the options and customizes a policy based on the unique risks and desires of each client. After finalizing an option, Kyle is backed by a service team that has the highest client loyalty rating in the industry. Request a quote from Kyle and you will quickly understand why Goosehead is one of the fastest growing distributors of home and auto insurance in the United States.
States Licensed In: AL
Connect
1490 Northbank Parkway
Tuscaloosa, AL 35406

Languages spoken:
English
Hours:


Download contact info

Follow me
We've got you covered,
and then some.
Homeowners Insurance >
Auto Insurance >
Flood Insurance >
Renters Insurance >
Condo Insurance >
Landlord Insurance >
Motorcycle Insurance >
Boat Insurance >
RV Insurance >
Life Insurance >
You've got the best of the best.
Meet the team.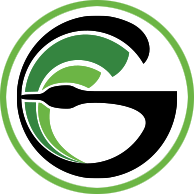 Ty Herron
License #: 3002510648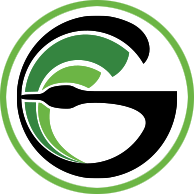 Devin Young
License #: 3002463880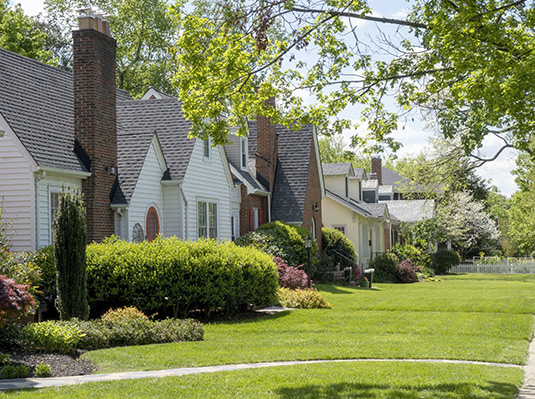 HOMEOWNER INSURANCE
Homeowners Insurance 101
After looking at dozens of houses you found a property you love. You've managed to come up with a down payment, get approved by a lender, and started wrapping your knick knacks in newspaper. Now you need to find a homeowners insurance policy that meets your needs, but how do you know if a policy is the right one for you?
Recent Reviews
Gerald H., Nov, 23 2023
Very detailed explained everything
Alyssa M., Nov, 16 2023
Ty was very friendly and easy to talk to. He took the time to look at different policies to see which one would be the best fit for me. He also went over and explained everything on the policy.
Maxpro M., Nov, 14 2023
Excellent customer service! Ty is wonderful!
Jeffrey D., Nov, 09 2023
Received excellent service from Kyle McAdams. He was very knowledgeable and took the time to explain every detail. I believe he went above and beyond in his service.
Mark M., Nov, 09 2023
The service was timely and accurate. Kyle, the agent, excelled in explaining the coverage and cost.
Norman S., Nov, 08 2023
Responsiveness from Ty.
Mckenzie W., Nov, 07 2023
Devin was clear with communication and very helpful explaining everything to me being a first time home buyer. I would recommend these guys to everyone!
Camden W., Oct, 27 2023
Great customer service and clear answers to questions I had.
Brian B., Oct, 27 2023
Overall great experience. Very professional and quick response
Steven B., Oct, 26 2023
Good customer support
Brenda C., Oct, 14 2023
Ty was extremely helpful, down to earth, and listened with intent to answer all of my questions. He is knowledgeable and personable.
Brandon W., Sep, 29 2023
Great communication! Also got my insurance coverage in a timely manner! Very professional!
Cassandra W., Sep, 28 2023
Great communication and helping get me the best coverage for a good price
Pamela M., Sep, 18 2023
He was very helpful!
David N., Sep, 17 2023
Ty was always there to answer my questions and even responded while away at a conference. Great customer service.
Mackenzie B., Sep, 14 2023
Ty made this process super easy and I felt that there was no stress added to me during this process. Ty worked well around my busy schedule and found me a better rate in order to save money.
Robert B., Sep, 12 2023
Friendly, efficient,patient, and knowledgeable.
Jesse N., Sep, 08 2023
Kyle was above average with his Presentation. Could not have been Better.
Michael F., Sep, 03 2023
Devin was extremely knowledgeable and professional!
Hunter G., Aug, 31 2023
Great and easy to work with
Audrey H., Aug, 31 2023
very helpful when we were in a rush to find a better insurance company that better suites us
Grant L., Aug, 30 2023
Everything was fast and simple.
Jamel C., Aug, 23 2023
Ty was kind, excellent, fast, and very professional!
Matthew D., Aug, 23 2023
Great service, easy process
Joshua S., Aug, 15 2023
Responsive, understanding, experienced, informative, efficient, competitive pricing,
Nathaniel L., Aug, 14 2023
Friendly and helpful service
David M., Aug, 11 2023
Ty Herron was a "breeze" to work with in changing our auto and home insurance. He was upfront, honest and eager to please. Thankful that our daughter and son-in-law recommended talking to Ty. Goosehead Insurance and Ty Herron will be highly recommended to all our family and friends.
Chad B., Aug, 02 2023
I got the answers I needed, someone straightforward with me and they use the service. Putting your money where your mouth is-refreshing
Jordan J., Aug, 01 2023
Great customer service and easy to talk too. 10/10 I would recommend using this company.
Christy C., Jul, 31 2023
Professional and honest
Timothy R., Jul, 27 2023
His great customer service!!
Daniel B., Jul, 27 2023
They all seem to know what I needed and had good recommendations on how to insure my property.
Jeremy H., Jul, 27 2023
very knowledgeable and informative.
Kelli T., Jul, 25 2023
Excellent customer service!
William G., Jul, 24 2023
Jamie was incredibly helpful and explained everything to us thoroughly to help us make the most informed decisions possible. He was patient and knowledgeable and a pleasure to work with!
Kaylee F., Jul, 13 2023
They were nice
Lauren M., Jul, 12 2023
My agent was very helpful, very caring in what actions to take, and always willing to go the extra mile for what I needed!!
Devin S., Jul, 09 2023
Kyle was fantastic. He was friendly, the whole process was quick, and I felt good about finding the best insurance very easily.
Julianne D., Jul, 07 2023
great service
Faith F., Jun, 28 2023
Communication was fantastic. He explained everything and made it easy to understand. Quick too.
Lorie D., Jun, 26 2023
Jamie did great
James F., Jun, 26 2023
Jamie did great
Meredith D., Jun, 25 2023
Jamie was a phenomenal agent. He answered any questions I had and made sure that my policies best fit my family's needs. He was able to save me about $1,000 while offering me even better coverage that my previous policies.
Micah D., Jun, 25 2023
Jamie did a great job walking me through all my coverages and what they mean. He also saved me close to $700 which is great! Will definitely recommend!
Fannie C., Jun, 22 2023
I really like your services
Sally B., Jun, 10 2023
Your agency was recommended by my realtor. Kyle did a great job of explaining coverage options and answered all my questions. Was friendly and helpful.
Justin W., Jun, 08 2023
Worked with me and all my concerns and answered my questions as they came up and was very helpful and felt like I could approach him at any time.
Luther B., Jun, 08 2023
Kyle was helpful, knowledgeable, professional and quick!
Chris M., Jun, 08 2023
Easy process, great rates, and great service!
Nicholas B., Jun, 01 2023
Amazing service
Marina J., May, 30 2023
Kyle was amazing i appreciate him a lot!
Courtney C., May, 30 2023
Very smooth and fast, great service.
Martin C., May, 30 2023
Friendly, proactive to my needs and competent
Matthew G., May, 30 2023
Very prompt service!
Amy J., May, 10 2023
lots of help, thanks
Diana G., May, 09 2023
The service was good
John C., May, 05 2023
Kyle was very professional and easy to work with.
Debra S., Apr, 29 2023
Kyle was first off, very courteous. He was through and knowledgeable.
Kimberly A., Apr, 26 2023
great customer service and attention to detail. Very clear explanations of coverage.
Valerie R., Apr, 21 2023
Kyle was so helpful, responsive, logical and great to work with. Thank you so much!
Brandi F., Apr, 18 2023
The professional, knowledgeable agent (Kyle McAdams) who assisted me with picking the right provider and the right policy at the right price.
Tommy H., Apr, 01 2023
I had everything explained to me very well
Laci R., Mar, 30 2023
Kyle was very informative and took the time to explain my options and coverage. We were able to find the best coverage for the best price on my new home, and a much better rate and coverage for my auto as well. Thanks Kyle!
Damarcus B., Mar, 30 2023
He save me money and broke down everything for me
Chad D., Mar, 27 2023
Local agent was responsive, cared about what he was offering and knowledgeable about what he was selling. Offered competitive pricing and met our needs. That's all I want when I call for information, so they got the order.
Matthew C., Mar, 25 2023
Kyle was very knowledgeable, professional and detailed.
Rebecca B., Mar, 24 2023
Great job; Responsive
Rangeline P., Mar, 24 2023
Great job
Mekasa T., Mar, 24 2023
Customer service at its best!! Today, so many people lack customer service skills, so it's great when I receive that wow experience!! Thanks a million Kyle, you Rock!!!!
Shelby L., Mar, 22 2023
Kyle was wonderful to work with! Very friendly, professional, and knowledgeable. Great communication, and willingness to go above and beyond to get us the best rates possible!
Lee C., Mar, 21 2023
The utmost quality customer service, along with a smooth transition. Couldn't be happier with my experience with Kyle and Goosehead.
Tameaki T., Mar, 13 2023
Kyle was amazing and super nice and friendly. Customer service is everything
Troy F., Mar, 11 2023
I was having an issue with a national, online, agency. The knowledge and support of working with a local agent was extremely helpful. Kyle has been a great help through the process.
Robert V., Mar, 09 2023
OUTSTANDING Customer Service!!! Kyle was fantastic, efficient and fast. Made this process so much easier than we anticipated.
Jill H., Mar, 08 2023
Amazing communication and very professional.
Ingrid G., Mar, 07 2023
Easy transaction, did not have to pay anything extra, best price for home and car insurance.
Zachary G., Mar, 05 2023
The help I received and the ability to answer every question I asked!
Jose B., Mar, 05 2023
Great services
Thomas S., Mar, 03 2023
Very easy process and they searched many companies to find the best coverage as well as suggesting options for items that might not have been on my radar.
Lekeisha R., Mar, 03 2023
Kyle was courteous and concise with his approach and information.
Paul A., Mar, 02 2023
We are from out of the area and Kyle was really helpful explaining the different local regulations. He was also very knowledgeable about condo regulations and what is covered by our policy and what by the HOA. A huge help!
Ernest K., Mar, 02 2023
Our Agent Kyle McAdams actually call back when he said he would VERY helpful.
Leslie S., Feb, 25 2023
Very friendly!!!
Charles J., Feb, 23 2023
Ease of doing business and value
Shane M., Feb, 11 2023
Great service, answered all questions.
Stephenie B., Feb, 07 2023
Excellent customer service!!!
Anthony S., Feb, 06 2023
Kyle was very helpful in assisting us to find affordable insurance to meet our family's needs!!
Seth M., Feb, 04 2023
Nice agent easy to talk to and helped in everyday to get the best for the lowest prices
Jessica L., Feb, 03 2023
Devin is absolutely phenomenal, very informative, and professional. Highly recommend his services.
Morgan A., Feb, 02 2023
Devin was very informative about our policy as well as patient working around our schedules for phone calls, found us the cheapest and best plan out there!
Tristen D., Feb, 02 2023
Fast and Friendly. Trustworthy. Had an answer for every little detail I needed!
Ryan L., Jan, 26 2023
Kyle has been great to work with!
Jon W., Jan, 23 2023
Excellent customer service from Kyle. I already referred my Dad to him because of his excellent service.
Caroline D., Jan, 23 2023
Kyle was very helpful in explaining levels of coverage and what those cover. He was able to get us the best deal out of all the companies I had contacted.
Alexander H., Jan, 22 2023
Transparency, Friendliness and Service is Outstanding! This is the first time in my life I am inclined to "trust" an insurance agent!
Ronald M., Jan, 21 2023
Excellent friendly service. Quick to respond. Willing to put in the effort.
Dyllan S., Jan, 16 2023
Easy and found a great deal. Saved me a lot of money
Lacy B., Jan, 13 2023
Kyle was very informative & helpful with any questions we had.
Jateka L., Jan, 12 2023
He help me understand, find the best quote and was very friendly with making sure I received what was best for our family! He just made me feel at ease with the choices and changes I made! He is amazing!
Jacob M., Jan, 09 2023
Denzel D., Jan, 08 2023
He made everything easy and did it swiftly!! Great experience
Rachel B., Dec, 31 2022
Very helpful
Debra W., Dec, 30 2022
Agent's responsiveness.
Megan C., Dec, 19 2022
Kyle was awesome to work with and he made a process that can be confusing very easy and quick!
Wilson G., Dec, 19 2022
Jon C., Dec, 17 2022
My wife and I were treated so awesome. He met and exceeded our needs. I hope to tell all my colleagues monday. Thanks so much because I am recovering from a serious illness and its comforting to know there are folks who dedicate themselves to their profession seriously.
Falisha W., Dec, 14 2022
Kyle was very professional and efficient on all the questions that I had. His customer service was excellent and I really appreciate the time that he took with me. I recommend this agency to anyone.
Beth H., Dec, 12 2022
Excellent service
Kai I., Dec, 10 2022
Very Professional and knowledgeable. Great communication
Mel P., Dec, 08 2022
The process was easy with no pressure from Devin. He explained everything very well and provided me with the home insurance I needed at the time as we're trying to presently closing on a home.
Rachel D., Dec, 08 2022
Very knowledgeable and helpful
Zekeiah O., Dec, 07 2022
10
Shenise T., Nov, 21 2022
Mr. Macadams was very nice to work with he he was straight forward and he explain things that he broke it down very well
Laura M., Nov, 14 2022
He was thorough and helpful
Cory S., Nov, 11 2022
Very helpful.
Mary K., Nov, 10 2022
Satisfied, very helpful
Rochelle T., Nov, 10 2022
He was professional, knowledgeable and worked with me!
Cameron G., Nov, 09 2022
Great service
Patrick C., Nov, 07 2022
My insurance agent was great and saved me money.
John G., Oct, 21 2022
Both scores are genuine. Kyle was very informative and was insanely helpful. Will definitely refer him.