Need help with an existing policy?
Contact My Team
About Justin
Justin Turner is an agent with Goosehead Insurance located in Grass Valley,  CA. Justin  joined Goosehead because of his unwavering commitment to take care of his clients. Using cutting edge technology to shop with dozens of "A" rated insurance companies in just a few short minutes, he is able to find the right coverage at a competitive price. He takes the time to review all of the options and customizes a policy based on the unique risks and desires of each client. After finalizing an option, Justin is backed by a service team that has the highest client loyalty rating in the industry. Request a quote from Justin and you will quickly understand why Goosehead is one of the fastest growing distributors of home and auto insurance in the United States.
States Licensed In: CA
Connect
1035 Sutton Way Suite B
Grass Valley, CA 95945

Languages spoken:
English
Hours:


Download contact info

Follow me
We've got you covered,
and then some.
Homeowners Insurance >
Auto Insurance >
Flood Insurance >
Renters Insurance >
Condo Insurance >
Landlord Insurance >
Motorcycle Insurance >
Boat Insurance >
RV Insurance >
Life Insurance >
You've got the best of the best.
Meet the team.

Michael Gutierrez
License #: 0M95736

Kaiti Pais
License #: 4114237

Victor Pais
License #: 0B40117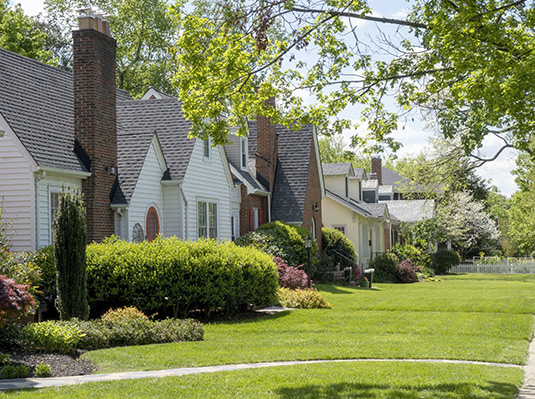 HOMEOWNER INSURANCE
Homeowners Insurance 101
After looking at dozens of houses you found a property you love. You've managed to come up with a down payment, get approved by a lender, and started wrapping your knick knacks in newspaper. Now you need to find a homeowners insurance policy that meets your needs, but how do you know if a policy is the right one for you?
Recent Reviews
Alejandra C., Sep, 21 2023
He is so nice
Pamela R., Sep, 19 2023
Justin Turner provided outstanding service while in escrow for a new purchase, completed in 2 business days!!
Pat G., Sep, 19 2023
Michael was very responsive.
Jennifer D., Sep, 18 2023
He was incredibly competent and expedient.
Eduardo A., Sep, 15 2023
Great information
Dan L., Sep, 14 2023
Great customer service !
Charmaine C., Sep, 05 2023
Victor was very informative and helpful in finding insurance coverage for my new home.
Richard B., Sep, 03 2023
Justin made it happen effortlessly. Very helpful.
Alfred M., Sep, 01 2023
Prompt service. I did refer a friend
Lisa M., Sep, 01 2023
Justin was extremely helpful and very fast!
Laurie S., Aug, 30 2023
She's on it. Came in with a couple of quotes on 2 houses at the same time. Extremely timely, nice.
Carol S., Aug, 29 2023
Kaiti gave me great service!!
Michael M., Aug, 29 2023
Justin
Pamela A., Aug, 26 2023
You responded very quickly, our agent recommended you, we are well aware of insurance companies pulling out of California, and we hope our relationship together is a good one.
Julie B., Aug, 25 2023
Have referred many clients of mine to Justin when they are in need of coverage for their new homes and the service has always been great. Now that I needed help with coverage for my own house, again the service was great. Efficient, immediate and very appreciated.
Hanan S., Aug, 21 2023
Michael was very professional. He answered all of our questions. He always responded right away and was not pushy or pressuring us. He was extremely helpful and pleasant to work with.
Karen P., Aug, 17 2023
Was recommended by coworker and lender. Easy to work with.
Patricia D., Aug, 15 2023
Mike Gutierrez is amazing and quick. Thank you so much Mike I will definitely refer more clients to Mike 🙌🏽👏🏽👏🏽👏🏽👏🏽👏🏽
Ruth G., Aug, 15 2023
She was very competent and responded to all our questions in a timely manner
Gina M., Aug, 13 2023
Expedient service
Joseph A., Aug, 11 2023
Everything overall was great
Kate T., Aug, 11 2023
Michael Gutierrez went ABOVE & BEYOND, to help me. I had accidentally blocked his phone number!…..He went through my realtor to get my email, and contact me!! SO grateful, as he had the BEST insurance rate, out of the three companies I interviewed. VERY pleased…HIGHLY recommend.
Carrie R., Aug, 10 2023
My broker was great.
Sarah R., Aug, 09 2023
Efficient, straight to the point, cordial. She had my perfect policies with all the requested changes ready to go within a day!
Michelle A., Aug, 08 2023
Pleasant experience
Alejandro S., Aug, 02 2023
Fast and reliable
Kyle W., Aug, 01 2023
very responsive and found us a great insurance option
Ronald S., Jul, 28 2023
Good customer service and prompt responses
David B., Jul, 25 2023
Victor was very patient and helpful! He explained everything thoroughly! He was a pleasure to work with.
Stacy A., Jul, 22 2023
Kaiti was great to work with! She handled everything for us and made the process super easy , we look forward to our new home !
Dan H., Jul, 22 2023
Very helpful with my needs.
Peter P., Jul, 21 2023
Kaiti took the time on a Friday evening to go over CalFare and supplemental insurance options for us. She is knowledgable, was able to answer our questions, and provide recommendations all with a great attitude. We could have not completed the process of getting insurance for our new home in Granite Bay without her assistance. Thank you Kaiti!
Karen M., Jul, 21 2023
Justin and Michael did a great job in searching for the best policy to meet our needs. They were both very professional and followed through with our questions and requests.
Lydia G., Jul, 18 2023
Quick professional with kindness response, Michael Gutierrez has answered all my questions and concerns. Executed this policy with the understanding of the urgent manner, in this case. Thank you :-)
Jane M., Jul, 17 2023
Quick Service, good information, friendly attitude
Jonathan G., Jul, 16 2023
Fast quote
Sherry B., Jul, 15 2023
Victor was exceptional to work with; always available to answer, my sometimes crazy, questions.
Tara L., Jul, 12 2023
Fast and efficient service!
Kelle V., Jul, 11 2023
Returns information/quotes timely Excellent rapport
Desiree U., Jul, 10 2023
Michael is my go to Agent. He's quick, effecient, and always easy to get ahold of. Thank you!
Karen G., Jul, 05 2023
After being with our old insurer for over 50 years, the thought of a new insurer was unsettling. But Justin Turner handled our needs and made our transition smooth.
Debbie G., Jun, 30 2023
Michael Gutierrez was professional, responded quickly and was able to answer all coverage questions. A very capable agent.
Nicole V., Jun, 28 2023
KNOWLEDGEABLE AND QUICK RESPONSE AND EXPLAINED CLEARLY
Pedro C., Jun, 25 2023
Easy and prompt service
Charles K., Jun, 24 2023
Responsive
Nicholas B., Jun, 20 2023
Kaiti Pais understood our situation, was quick to provide solutions and made the process of moving forward as easy as I could have hoped.
Shanna H., Jun, 20 2023
Price was right, customer service was responsive, accurate and helpful. Very helpful and pleasant to talk to on the phone. Understood our urgency to resolve the insurance issue!
Richard R., Jun, 19 2023
Victor was very professional and not pushy
George M., Jun, 18 2023
Good service
Kelly A., Jun, 14 2023
Erin has been great.
Brent J., Jun, 05 2023
Mr. Gutierrez was professional and expedient with the quotes I requested. He got me an excellent price without lowering my limits.
Chad P., Jun, 05 2023
Clear communication and easy process
Stan B., Jun, 01 2023
Kaiti Pais and Nick Ramirez.
Deborah P., May, 30 2023
I don't have any family or friends in need of new insurance right now.
Camilla C., May, 30 2023
Michael was efficient, helpful, prompt, responsive.
Chelston I., May, 05 2023
Great customer service is the key 🔑 for business success. It's like Recidivism without the l criminal offense. Thank you.
Jeff H., May, 04 2023
Clear, concise, friendly, professional, and efficient transaction carried out over phone.
Josh P., Apr, 27 2023
Great service, responsive and fair prices.
Samantha S., Apr, 25 2023
Justin was very helpful and answered all of my questions. He helped me compare previous coverage with a different company and understand the differences.
Craig T., Apr, 25 2023
Victor was great. He provided lots of options and spent time walking us through all the details.
Michelle B., Apr, 24 2023
Justin was incredibly responsive and swift. I had worked with an agent elsewhere who was slow and left my issue unresolved, then I was referred to Justin and he got my house insured right away.
Diana P., Apr, 15 2023
Saved me money and customer service was OUTSTANDING! No BS just straight to the point and friendly! Michael Gutierrez deserves a raise!
Barbara L., Apr, 15 2023
Justin Turner
Fred T., Mar, 30 2023
Cost effective insurance
Claire F., Mar, 29 2023
kaiti continued to search out the best coverage at the best rate for me even though there were a few hiccups.
Elizabeth L., Mar, 28 2023
Extremely prompt with obtaining the insurance coverage I needed. Very courteous during out conversations.
Karen H., Mar, 26 2023
customer service and pricing
Jesus E., Mar, 25 2023
Michael was great. Any questions I had he responded quickly.
Gregory B., Mar, 20 2023
Quick and easy
Jennifer B., Mar, 18 2023
Kaiti. She was incredible. She spent a lot of time exposing things to me about fire zones and what's going on so I was able to feel good about my purchase. She is a high risk specialist and spent a lot of time whittling down the quotes to get something I could afford that was still good! She saved me thousands of dollars over many other quotes I received. I got the best service I have ever had with insurance.
Jesse C., Mar, 18 2023
Kaiti was extremely helpful, and got me a great and affordable policy quick when no other broker or company could. I would refer her to all my friends and clients.
Jesus F., Mar, 18 2023
Great services
Brent N., Mar, 06 2023
Justin did great. I don't talk to friends about insurance too much.
David L., Feb, 20 2023
Was easy to establish insurance and was contacted promptly.
Daniel V., Feb, 16 2023
Excellent service, friendly, and easy to use
Deborah A., Feb, 15 2023
The agent was an excellent communicator, clearly gave information and made the transaction as stressless as possible. Truly appreciate Goosehead service. Thank you, Kaiti Pais.
Andrew L., Feb, 06 2023
Justin was great and got me the best insurance for the price. 100 percent recommend him to everyone.
Mark S., Feb, 06 2023
Very knowledgeable, got me what I needed.
Susan S., Feb, 02 2023
I've worked with Justin Turner before and he is thorough and thoughtful in explaining the coverage for our house & property.
Troylynn A., Jan, 11 2023
Friendly service and the agent was very knowledgable and took his time answering my questions.
Mimi S., Jan, 06 2023
Justin Turner; he is extremely responsive and professional. He gets back to me immediately and I have referred many clients to him, all whom are extremely happy with him. I am very pleased to have him as an extended part of my team!
Phillip R., Jan, 06 2023
The great service we get from Justin Turner. He is extremely responsive, helpful and professional.
Clyde K., Dec, 21 2022
Great service!
Alexandria G., Dec, 20 2022
She was very responsive and found us a policy that worked for us.
Evan M., Dec, 19 2022
Justin was very responsive and knowledgeable. He is familiar with the area I am buying a home had provided important details about my specific insurance needs.
Surkhvinder B., Dec, 17 2022
Justin was competent, professional, fast and courteous. Excellent communication. Highly recommend him.
Zachary D., Dec, 15 2022
I'm convinced Michael Gutierrez is a Saint sent from Heaven. Recently my old insurance policy expired and my past broker I was with was no help and found me a policy that was doubled from last years. I chose to take a different route and got connected with Michael. Within 30 minutes Michael not only found me a cheaper policy from my last broker, but he found me a cheaper policy than the one I was paying last year. Thank you Michael for the quick, easy, and painless process I will definitely be using him in the future and referring all my friends and family to him.
John H., Dec, 09 2022
customer service, professionalism, and courtesy.
Eniko K., Dec, 06 2022
good experience so far. hopefully it lasts!
Noel A., Dec, 03 2022
He was great in helping me and giving me all the answers I needed to choose the options I had.
Sue N., Nov, 21 2022
Very prompt and found us a reasonable rate for the policy that we needed.
Dan G., Nov, 14 2022
How effricent Michael was. It was very was easy to complete the signing of forms and sending pcitures etc. Thank you
Betty L., Nov, 10 2022
The service was good.
Grissom L., Nov, 10 2022
Everything got handled
Claire H., Oct, 31 2022
Michael was fast, professional and understanding. I appreciated his response time and professionalism will continue to work with him in the future.
Mary E., Oct, 27 2022
It is a brand new policy & too early to tell if I will refer you to a friend. Let's give it time & ask me again in a year when it's time to renew.
Donna L., Oct, 12 2022
Helpful, informational, responsive.