Need help with an existing policy?
Contact My Team
About David
David Wagner is an agent with Goosehead Insurance located in Madera,  CA. David  joined Goosehead because of his unwavering commitment to take care of his clients. Using cutting edge technology to shop with dozens of "A" rated insurance companies in just a few short minutes, he is able to find the right coverage at a competitive price. He takes the time to review all of the options and customizes a policy based on the unique risks and desires of each client. After finalizing an option, David is backed by a service team that has the highest client loyalty rating in the industry. Request a quote from David and you will quickly understand why Goosehead is one of the fastest growing distributors of home and auto insurance in the United States.
States Licensed In: CA
Connect
Languages spoken:
English
Hours:


Download contact info

Follow me
We've got you covered,
and then some.
Homeowners Insurance >
Auto Insurance >
Flood Insurance >
Renters Insurance >
Condo Insurance >
Landlord Insurance >
Motorcycle Insurance >
Boat Insurance >
RV Insurance >
Life Insurance >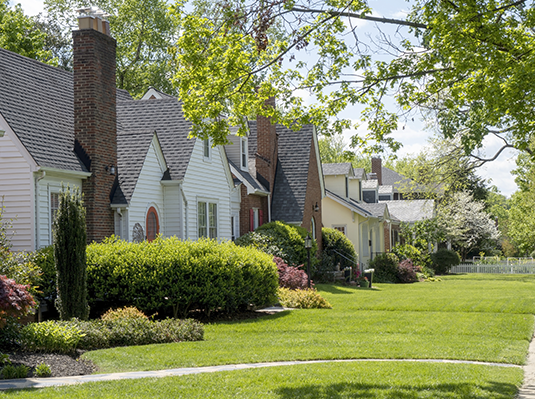 HOMEOWNER INSURANCE
Homeowners Insurance 101
After looking at dozens of houses you found a property you love. You've managed to come up with a down payment, get approved by a lender, and started wrapping your knick knacks in newspaper. Now you need to find a homeowners insurance policy that meets your needs, but how do you know if a policy is the right one for you?
Recent Reviews
Natasha F., Oct, 14 2022
Great service and saved a lot on my home insurance. Thank you!
Rachel B., Oct, 10 2022
David was extremely helpful in helping me switch over my car insurance. He is very knowledgeable and helped me to understand the different options available to me.
Jasen F., Sep, 30 2022
Dave Wagner is at the top of his game. He recognized my problem immediately and knew precisely what he needed to do to accommodate my needs. He took care of everything in a very timely manner. I will definitely be recommending Dave and Goosehead to anyone needing insurance.
William F., Sep, 29 2022
David was very informative and gave us several insurance options to choose from. He was straight-forward in his approach and did not pressure us into purchasing something we did not want. I am looking forward to a long business association with David.
Austin F., Sep, 29 2022
Customer service and competitive rates
Curtis K., Sep, 27 2022
Because
Robert B., Aug, 21 2022
He was very thorough in his knowledge about the new insurance cover for the home and autos.
Mark H., Aug, 19 2022
David is professional and very knowledgeable, he did not try to sugarcoat anything and gave it to me straight.
James T., Aug, 19 2022
David was prompt, responded to the urgency, and spent the time to walk through and explain the details and tradeoffs.
John K., Jul, 20 2022
Honest
Evan M., Jul, 13 2022
Agent was professional and honest.
Steven S., Jul, 11 2022
Excellent Customer Service
Malissa W., Jul, 09 2022
Great quick customer service
Glen M., Jul, 08 2022
We have had excellent service from David!
Gerardo M., Jul, 02 2022
Really friendly and answer all your question tha you may have
Steven R., Jun, 29 2022
David was very professional and gave great information
Andrea R., Jun, 25 2022
Super helpful. Found a good price.
Gregg D., Jun, 17 2022
Very easy to deal with and did what he said
Eben E., Jun, 04 2022
Great guy wife loves him!
Dale O., May, 24 2022
My agent went through and explained everything that I asked of him. He was quick to respond to me when I called. He found the best deal of 5 companies I got quotes from. And, he's pleasant to talk to.
Jeremy B., May, 23 2022
fast and responsive
Karen P., May, 20 2022
David saved us a lot of money.
Maxime P., May, 11 2022
Great customer service and flexibility of policy limits
Ron M., Apr, 29 2022
I like the prompt personable service that David provided.
Karen M., Apr, 26 2022
Dave was very helpful and on top of things.
Kristopher J., Apr, 23 2022
Communication was very thorough and ease of service
Anne M., Apr, 20 2022
Great communication, prompt calls and return calls and honest feedback,
Summer S., Mar, 31 2022
Fast, friendly, knowledgeable service!
Erin G., Mar, 17 2022
David talked me through a complicated process and has helped me move forward quickly. He is also very responsive.
Ed P., Feb, 28 2022
David was excellent in guiding us through the policies we would need for the property. Very patient and very pleasant to deal with.
Steven P., Feb, 26 2022
Easy to work with, thanks
Michelle P., Feb, 26 2022
David was a pleasure to work with. Was very patient helping us find the right type of insurance
Jose R., Feb, 23 2022
Prompt and courteous service as well as giving us the best options for us.
John B., Feb, 16 2022
David is professional/friendly/helpful/responsive and he obviously experienced. I trust him.
Carl Y., Feb, 15 2022
David was very helpful in getting the insurance coverage on our home and autos.
Caleb H., Feb, 14 2022
Agent was very helpful and explained everything very clearly
Michael F., Feb, 04 2022
Very Satisfied
Miguel F., Jan, 24 2022
David Wagner excellent service
Michael E., Jan, 21 2022
He was very attentive and informative. He resolved my concerns with speed and great satisfaction.
Armando O., Nov, 23 2021
Because it's always a pleasure dealing with these folks
Jose J., Nov, 11 2021
Very helpful and informative
Brenda M., Nov, 05 2021
David Wagner was able to find better coverage for the same price. He has excellent communication skills, probably returns calls and emails.
Jorge G., Nov, 05 2021
David Wagner was extremely efficient and informative. He was able to help me immediately and also took the time to explain the policies to me.
Justin A., Oct, 23 2021
Fast and awesome to work with
Charles N., Oct, 22 2021
David really listened and work with us to get the coverage we needed. Very patient to work around our busy schedule.
Orfil G., Oct, 07 2021
David was very helpful with getting us the coverage needed.
Frank K., Oct, 05 2021
David went over and above to help me. He explained everything. I will recommend him to anyone I know who is looking to change insurance companies.
Brian W., Sep, 28 2021
Truth
Nancy P., Sep, 04 2021
He was very professional and knowledgeable, returned my call in a timely manner and very polite!
Sierra B., Sep, 04 2021
David was EXTREMELY helpful! Not only did he help me get home insurance but also found a lower rate for car insurance as well!! I'm very happy with everything he did for us and especially how quick he made it all happen!!!
Claudio S., Aug, 21 2021
He was super helpful and answered my questions
Nicholas A., Aug, 20 2021
Great service
Ashley V., Aug, 18 2021
Great service
Katherine T., Aug, 02 2021
Very helpful
Armando O., Jul, 29 2021
Because I was completely satisfied with the service I received from David
Claudia S., Jul, 24 2021
follow up and caring
Aaron M., Jul, 22 2021
David was extremely helpful in all my needs.
Leticia R., Jul, 10 2021
David wagner explained everything in thoroughly.
Paige T., Jun, 24 2021
David was incredibly helpful with the entire process. From beginning to end, he answered all of my questions and was extremely thorough. David made everything so easy and has been wonderful to work with. I am so happy with my new insurance policies and my amazing new agent!!
William G., Jun, 17 2021
He was very informative and provided multiple quotes for me.
Robert M., Jun, 16 2021
David was very helpful and efficient. I have already recommended him to other people.
Fredrick G., Jun, 11 2021
David was very helpful and knowledgeable.
Douglas H., May, 30 2021
Good and timely customer service.
Doug B., May, 19 2021
He was helpful.
Stacie F., May, 18 2021
Very friendly and explained everything in great detail
Darren P., May, 09 2021
Very helpful and thorough in explaining things.
Justin S., May, 03 2021
Excellent customer service. Also took time to thoroughly explain each policy in detail!
Chelsey C., Apr, 28 2021
David was great! We've had a crazy hard time finding insurance due to fires and he was able to get us insurance when no one else could! Thanks again!
Summer S., Apr, 21 2021
Quick friendly service and lower premiums for better coverage!
Lacy J., Apr, 16 2021
David was amazing to work with and found us a policy that was so reasonable, we were able to increase our coverage. He was easy to communicate with and was very quick with responses. He will be the person I call from now on for insurance coverage!
Stacy S., Apr, 14 2021
I have this score because David was very kind and did his best to find me the best insurance for the price I could afford. I will recommend him to anyone that needs insurance he was wonderful to work with.
Amy E., Mar, 20 2021
Great, friendly and knowledgeable service
Joel H., Mar, 16 2021
David has been extremely helpful in the process, we are first time homebuyers and he made sure to explain in a way that we understand and patiently answer any questions we had.
Dustin B., Mar, 11 2021
Worked hard and went above and beyond to help get insurance for our new home.
Kathleen L., Mar, 06 2021
David was very knowledgeable and helpful when helping us pick the right policy for us.
Jodi G., Mar, 05 2021
cost of coverage and David's approach, great personality.
Thomas G., Feb, 24 2021
David was very personable, professional and straight forward. He didn't try to sell me something that I didn't need. Kept it precise and to the point. Respectful of my time and covered my needs individually and thoroughly.
John E., Feb, 19 2021
David did a great job explaining every option.
Sandra M., Feb, 12 2021
Knowledge of agent and professionalism. More than pleased.
Jennifer S., Feb, 11 2021
Very responsive
John H., Feb, 05 2021
David is always available and has our interest at heart in trying to get us the best rates.
James M., Feb, 02 2021
David was wonderful, knowledgeable, patient and kind. He secured the best possible policies for us in an extremely efficient manner with care and concern. We couldn't be happier. I have already referred friends to him.
Joshua B., Jan, 06 2021
David Wagner was a pleasure to work with. Went above to make sure to find me the insurance I was looking for.
Daniel E., Dec, 30 2020
David was fantastic, very knowledgeable, and really felt like he was on our side not just out to make a sale. Great experience all around. Thank you.
Matthew J., Dec, 16 2020
Answered all my questions and helped me pick a good insurance company.
Jean J., Dec, 12 2020
David Wagner is very professional and explained all information in regards to new insurance with Kemper. We are very pleased with his offer and expertise in the Insurance Business. That is why we are switching our auto insurance to him as our Agent.
Sibra J., Nov, 23 2020
David was very friendly,professional, and knowlegeble.
Mark A., Nov, 23 2020
David did all my homework and got me the best deal for my home insurance, he was very knowledgeable and patient explaining the options we had. It was one less thing to worry about during our hectic time.
Eric B., Nov, 21 2020
they helped me out a ton
Troy N., Nov, 20 2020
Very helpful in getting my business insurance.
Jodene W., Nov, 15 2020
David was very helpful and made sure we had exactly what we needed to make sure we have the most effective insurance coverage.
Raquel H., Oct, 27 2020
David went above and beyond for us. When AAA cancelled our renewal, I panicked but remembered a friend recommended David. He was very thorough making sure our coverages were enough for us without going overboard. He also called and checked on us when the creek fire broke out before we had even signed on with him for insurance. He is a great, respectable person and I look forward to be a loyal client of his.
Vincent G., Oct, 25 2020
David was knowledgeable and helpful
Stephen D., Oct, 10 2020
David was very helpful and quick to react to our request. Additionally his follow-up to review his proposal was very professional. The competitive Insurance Carrier was slow to respond and never followed up.
Catherine L., Oct, 03 2020
Really great and efficient Service. Very knowledgeable agent and great about returning phone calls.
Kassidy S., Sep, 10 2020
Great customer service
Oscar L., Aug, 03 2020
David Wagner was thorough, explained everything in great detail to make sure we understood and we think we received good insurance at a good value.
Minerva G., Jul, 15 2020
David offered very good service and follow up with the insurance I was looking for
Jemilee D., Jul, 06 2020
David was very thorough and explained everything to me where I understood my coverages, etc. He was prompt and took time. I never felt rush and he was selling me something.
Neil E., Jun, 25 2020
David is flexible, hard working, informative, quick and a great testament to service. My favorite attribute besides just being courteous and polite is that he has the best communication.
Nicholas S., Jun, 25 2020
David was very professional and met all our needs. David did a great job finding us better insurance at a lower rate.
Jamielyn S., Jun, 19 2020
Timelines and Professionalism
Dane B., Jun, 05 2020
Response time, transparency, and increased rate limits at the same price as our prior rate.
Heidi D., Jun, 03 2020
Very helpful. Plus David was able to find me affordable insurance, which I really needed. Change my Life. I already recommended Goosehead Insurance.
Robert G., Jun, 03 2020
DAVID IS TRUELY A PROFESSIONAL
Elizabeth H., Jun, 01 2020
Plenty of information was given and the time given to explain everything was wonderful
Giovanni M., Jun, 01 2020
Was extremely helpful with getting quotes for us, very knowledgeable, quick response and explained everything in detailed.
Allen W., May, 04 2020
I believe proper recognition needs to be given to those who deserve it. David was of great help and performed to do so in a professional manner. I appreciate everything done by you as well as your team in the process of purchasing a home. Thank you
Alan L., Apr, 24 2020
Prompt courteous service
Scot B., Apr, 24 2020
David was very attentive, totally on top of things, and a great communicator. I felt like he was truly only working for me and no others.
Mariela T., Apr, 16 2020
He was very helpful and explained the coverage and answer my questions
Jack K., Apr, 10 2020
David helped me get exactly the correct coverage that I needed. He also stayed in touch with me through the whole process. If I needed to change something or had a question, he would respond back to me right away.
Jack S., Apr, 08 2020
Excellent response time.
Ignacio J., Apr, 02 2020
David was incredibly knowledgeable and informative. I have already been recommending him to coworkers
Biwei C., Mar, 30 2020
His service
Lisa R., Mar, 25 2020
David provided great customer service by fully explaining insurance options. He was knowledgeable, courteous.
Adam S., Mar, 06 2020
He was very helpful knows his job well and good at explaining questions I had for him
Jack S., Jan, 29 2020
Consistent follow up and updating.
Cory L., Jan, 24 2020
Top notch customer service
James T., Jan, 17 2020
Truth
Brandi K., Jan, 17 2020
The agent was very explanatory and everything that he went over with me not only did he take his time and going over everything he explained it very well I am very pleased with the outcome good personality
Ashley M., Jan, 14 2020
David was very thorough to find the best coverage for us and he was consistently kind to us during the process.
Kyle O., Jan, 09 2020
David was very committed to handling my needs in a professional way and was prompt in contact.
Cristobal F., Dec, 18 2019
Everything was explained to me and no pressure, I like the price and the customer service.
Joshua J., Dec, 05 2019
Very communicative and helpful, ensuring all my needs and wants were met.
David C., Nov, 21 2019
Excellent customer service
Brannon W., Nov, 20 2019
Customer service is great through our broker David Wagner
Colette B., Nov, 13 2019
Very professional. He answered all my questions. He also searched for the best coverage for my home and auto. Thanks Dave!!
Eric B., Nov, 08 2019
Price but Brian was super knowledgeable on the insurance I needed. I deal with insurance a lot and he knew his stuff.
Kevin G., Oct, 21 2019
Great customer service and great at explaining what the coverages mean
James M., Sep, 24 2019
Prompt, professional service. Attention to customer service.
Kimber A., May, 16 2019
David was very helpful and efficient
Bennie J., May, 03 2019
Fast and friendly service. Very honest with quotes even if prices were a little more than our previous carrier
Eric R., Apr, 26 2019
Representative was very polite and explained everything so that we could get a good understanding of it ....also it was the best price we had seen yet
Eduardo V., Feb, 05 2019
The agent is super knowledgeable , professional and takes time to explain with great details and answer questions.
Raquel G., Dec, 03 2018
David Wagner was awesome in helping me with my quotes and explaining everything to me. I already recommended all my friends at work. Thank you so very much.
Lynn S., Oct, 01 2018
David was extremely knowledgeable, helpful, and patient as he helped me through this process. His professionalism and overall personality was great. It was a pleasure working with him and I look forward to continuing this relationship in the future.
Jason C., Aug, 07 2018
I like my agent
Troy T., Jun, 20 2018
Amazing people work for you
Catherine G., Jun, 13 2018
David explained everything to me and made the process easy
Timothy R., May, 25 2018
My agent David Wagner went above & beyond, I had a really great experience dealing with him and look forward to doing business with him for years to come.
Christina W., May, 21 2018
David Wagner was highly knowledgeable and was able to assist me in finding the best insurance for my needs! Thanks David!
David W., May, 21 2018
Awesome agent and service!