Need help with an existing policy?
Contact My Team
About Mike
Mike Littau is an agent with Goosehead Insurance located in Redding,  CA. Mike  joined Goosehead because of his unwavering commitment to take care of his clients. Using cutting edge technology to shop with dozens of "A" rated insurance companies in just a few short minutes, he is able to find the right coverage at a competitive price. He takes the time to review all of the options and customizes a policy based on the unique risks and desires of each client. After finalizing an option, Mike is backed by a service team that has the highest client loyalty rating in the industry. Request a quote from Mike and you will quickly understand why Goosehead is one of the fastest growing distributors of home and auto insurance in the United States.
States Licensed In: CA
Connect
1445 VICTOR AVE
Redding, CA 96003

Languages spoken:
English
Hours:


Download contact info

Follow me
We've got you covered,
and then some.
Homeowners Insurance >
Auto Insurance >
Flood Insurance >
Renters Insurance >
Condo Insurance >
Landlord Insurance >
Motorcycle Insurance >
Boat Insurance >
RV Insurance >
Life Insurance >
You've got the best of the best.
Meet the team.

Patrick Konu
License #: 0K13131

Eric Avery
License #: 4100350

Alek Pinnell
License #: 4250795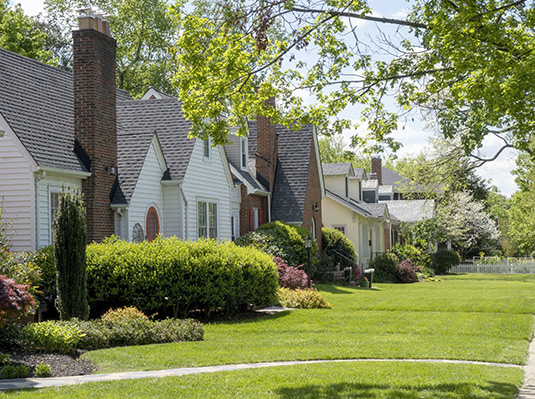 HOMEOWNER INSURANCE
Homeowners Insurance 101
After looking at dozens of houses you found a property you love. You've managed to come up with a down payment, get approved by a lender, and started wrapping your knick knacks in newspaper. Now you need to find a homeowners insurance policy that meets your needs, but how do you know if a policy is the right one for you?
Recent Reviews
Robert R., Sep, 21 2023
GREAT SERVICE!!!!
Fiero C., Sep, 21 2023
Very quick and steady communication.
Karen B., Sep, 20 2023
Fast, efficient, accurate service
Jennifer W., Sep, 14 2023
Good service
Kenneth C., Sep, 11 2023
Very pleased.
Sherry C., Sep, 11 2023
Very pleased.
Francelia R., Sep, 10 2023
They were very helpful, very nice accomodated around my schedule and met all my needs
Calvin D., Sep, 10 2023
Excellent team great to work with
Cynthia S., Sep, 10 2023
Goosehead went above and beyond to find a reasonable rate for homeowners insurance.
Dan K., Aug, 27 2023
Friendly, fast, and efficient service... Patrick was very caring and helpful..
Courtney B., Aug, 23 2023
Very helpful and great communication
Jennifer H., Aug, 23 2023
I appreciate the friendly fast courteous help withy homeowners and ins policy. I really was in a crunch on time. Thank you so much
Jamie B., Aug, 22 2023
Nice to work with things were easy going . My policy was priced amazing and done very quickly for us so we could close escrow on our new home .
Stanford C., Aug, 18 2023
Happy with my insurance for a home I'm purchasing and all the staff incl Patrick the agent. Excellent customer service.
Frances B., Aug, 15 2023
Answered my questions. Have recommended Goosehead Ins. in the past
Tamira K., Aug, 11 2023
Mike was very professional and personable. He came recommended by two different friends, and I would feel quite comfortable recommending Mike to my friends as well.
David B., Aug, 09 2023
Mike was very professional and honest with us. He came recommended by more than one trusted friend, and he proved to be worthy of that trust.
Cheryyl S., Aug, 09 2023
Fast, friendly service
June M., Aug, 09 2023
Mike was very helpful. He explained different coverage points and answered all of my questions. I am so grateful for his help.
Anthony J., Aug, 07 2023
Mike was great to deal with, very informative and friendly.
Carie P., Aug, 07 2023
Mike and his team are incredibly knowledgeable and very responsive.
Angela F., Aug, 04 2023
simple process, friendly, extremely helpful.
Paul S., Aug, 04 2023
Mike made everything easy for me and explained things too!
David H., Aug, 02 2023
Patrick is friendly, knowledgeable, helpful, caring
Rolando G., Aug, 01 2023
very professional
Heidi B., Jul, 31 2023
Eric and the people I've talked to in the office are professionals and knowledgeable.
Joung K., Jul, 27 2023
Mike called me before my scheduled appt to make sure I have a policy for my new house which is in the area affected by the fire. He explained everything in layman's terms so that ibcould
Ken B., Jul, 27 2023
Very pleasant to work with , returned calls and prompt in responses
Aaron R., Jul, 26 2023
Patrick took fantastic care of us.
Stanley A., Jul, 26 2023
They quickly helped me get the policy I needed
Tahnaya Z., Jul, 22 2023
Communication was great and the whole process was quick and easy.
Steve G., Jul, 21 2023
Eric understood our issues and was knowledgeable regarding the current insurance crisis in California. We are now Gooseheaders!
Darlen B., Jul, 18 2023
Great service
Matthew B., Jul, 18 2023
Great service
Kimberly A., Jul, 15 2023
Mike & Ashley were super helpfull, informative and very kind. Great Staff! Thanks!
Mary A., Jul, 14 2023
Mike and staff were very professional and helpful.
Grace U., Jul, 12 2023
Manager, staff, and all involved were excellent, prompt, and knowledgeable. Great experience with them!
Richard J., Jul, 04 2023
Mike is very thorough explaining the market and insurance details. He was able to provide a full package that I was looking for.
James S., Jul, 03 2023
Questions were answered properly....
Steve C., Jul, 03 2023
Quick response and very informative on the coverage we will receive
Barbara C., Jul, 02 2023
They were easy to work with and I'm saving quite a bit of money!
Allan T., Jun, 28 2023
Very responsive. Went the extra mile to get us covered
David B., Jun, 27 2023
Good service and price
Tom G., Jun, 27 2023
He was available and prompt.
Mark O., Jun, 26 2023
Prompt response times. Eric and his team were very informative about Fire Hazard coverage and found us a good plan at a substantial savings versus the three other plans we were quoted on.
Marla H., Jun, 23 2023
Excellent customer service. Eric took time with us. Thanks Eric!
Jessica L., Jun, 20 2023
Patrick Konu was very professional and gave me top notch service
Donna B., Jun, 18 2023
He was very helpful.
Nancy B., Jun, 18 2023
My calls were returned promptly, all my questions were answered and the policy explained in detail. Easier to make a decision when all the facts are explained.
Jeri B., Jun, 17 2023
The follow through on changing our policy has taken 2 years and constant communication was given throughout the process. Thank you for finding the right policy for us!!!
Norman H., Jun, 11 2023
Great team
Brian P., Jun, 08 2023
I have already referred you to somebody Mike was awesome
Jamie G., Jun, 07 2023
I've known Mike for years and and he has been an amazing agent and the customer service is excellent
Tracie R., Jun, 05 2023
Patrick was very professional answering all my questions. I felt he was working to get me what I wanted and needed
Eric H., Jun, 03 2023
Service and price
Teresa S., Jun, 03 2023
Time taken to sit down with me in person and talk to me about my insurance needs. Time taken to call my husband and answer his questions.
Teresa W., Jun, 03 2023
They have access to so many more insurance companies. They were thorough and got back with me in a timely manner. I handled everything and made it really easy and made a perfect package to meet our needs
Alan M., Jun, 02 2023
Able to find us a home policy that would provide coverage in a fire risk area
Ellen G., Jun, 01 2023
From the very first contact with Goosehead I knew I'd come to the right place. Goosehead was recommended to us by Donna Soto/Chase Loan Officer. Mike Littau is the first person I emailed to inquire about obtaining a full home insurance policy. California insurances, in this case State Farm, are not writing new policies on homes that are in "wildfire" areas. I thought we were safe since we had State Farm for over 25 years. Not so - they cancelled us. I made numerous other inquiries of local insurances and they all advised CA Fair Plan with a home contents policy. HOLY SMOKES! It was very expensive. To make a long story short, Mike was so positive and happy to try to help us. Next thing I know he assigned the project to Alek Pinnell who found us acceptable insurance and before we knew we were covered! Both of these gentlemen were so positive and helpful and very professional. We were SO relieved and happy and their attitudes help to calm us down. We felt confident that their efforts would pay off. and it did! Thank you doesn't seem like enough to tell them. We are appreciative of all their help and advice!
Hunter J., Jun, 01 2023
Alek was thorough and efficient with his time and completing the policy.
Gary A., May, 31 2023
Great service, quick response times in regards to inquiries, agent availability!
Margaret S., May, 30 2023
Prompt courteous service!
Steele R., May, 10 2023
I was dealing with Alek Pinnell and he was always very on top of things. he answered all my questions in a professional and timely manner. I will be recommending him to anyone I know looking for insurance.
Joyce M., May, 06 2023
Prompt & professional service. Explained in detail the options.
Leslie M., May, 04 2023
Alex P was spot on and went over and above on getting us homeowner and auto insurance… we are 100% satisfied! Thanks!
Alisha L., Apr, 30 2023
Goosehead Insurance was the only insurance company out of four to call us back with a quote for auto and home. Patrick was thorough, kind, and a pleasure to work with.
James G., Apr, 28 2023
Fast and knowledgeable service and response
Patricia P., Apr, 28 2023
Everything was explained to me very well. This is my first time of having home owners insurance. I appreciate the time they took to walk me through and explain! Thank you
Amparo S., Apr, 26 2023
He is very understanding and concerning to what I am going through with my home insurance. He did the best to assist me to get a reasonable premiums for my house.
Elton M., Apr, 26 2023
Alek, very professional and made the experience painless, quick. Overall great job.
Barbara D., Apr, 22 2023
Excellent service from the service staff and the agent.
Craig D., Apr, 18 2023
Trust & Ins premium price
Sandra V., Apr, 18 2023
They listened to me and found what I needed. Snd I got to talk to a person not chat.
Logan R., Apr, 14 2023
Great service, very informative and helpful
Jon C., Apr, 08 2023
Attention to my needs
John F., Apr, 07 2023
Helpful, to the point.
JoHannah S., Apr, 06 2023
Having not shopped for or changed insurance carriers in over 20 years, I was so pleased with how simple and easy the process was. And very happy with my new coverage. Thank you.
Marge W., Apr, 05 2023
We were very happy with the help, suggestions and information received from Eric. He was very hands on. Don and I were happy to transfer our insurance needs into his capable hands. Thank you...
Jacqueline D., Mar, 31 2023
Patrick was amazing! He was able to get a quote that reduced our homeowners insurance substantially. He was very helpful navigating the process.
Karen B., Mar, 30 2023
Good customer service and explanation of the policy items that I did not understand.
Michele H., Mar, 18 2023
Great customer service from Eric.
Shirley M., Mar, 17 2023
They were extremely helpful getting me home insurance asap and within my budget.
John F., Mar, 15 2023
Patrick was extremely easy to work with. He did all of my worrying for me. He took care of everything I needed.
Candace F., Mar, 07 2023
Great customer service and provided me with great coverage.
Douglas S., Mar, 07 2023
Very personable, did not give up. Made the time. Observes the urgency of my needs and helped
Kenneth B., Mar, 06 2023
great service
Rebecca T., Mar, 06 2023
Patrick went above and beyond to help us get the best insurance for our needs we so greatly appreciate him, he's the BEST!!
Evelyn H., Mar, 06 2023
Alek and his team helped locate an insurance company that was able to provide everything we needed. It was seamless.
Steven N., Mar, 04 2023
Got the insurance I needed fast. Vdfry easy to work swith
Mary K., Mar, 03 2023
Just got it
William R., Mar, 03 2023
Helpful, Knowledgable, Good Communicator, Prepared, Efficient, Answered all questions in understandable way.
Sharlott B., Feb, 26 2023
Very professional. Courtes...
Russ M., Feb, 23 2023
They did great
Cheryl L., Feb, 21 2023
Excellent help and easy to sign up new insurance
Robert S., Feb, 21 2023
Alek is professional, courteous, knowledgeable and understanding. Plus many more. He was ae to help us understand the differences on selecting correct coverages to make sure we were covered in case of an incident. He wasn't pushy on trying to get a sale.
Brian O., Feb, 16 2023
Professional, personable and reasonable rated policy offering, knowledgeable as well - an overall very good experience.
Beatrice L., Feb, 14 2023
Easy to do business with
Alice D., Feb, 05 2023
Torrie was and is great. She explained everything and made it so easy.
Taylor S., Feb, 03 2023
We had an excellent experience talking with Mike and appreciate how knowledgeable he is.
Linda W., Feb, 02 2023
Patrick and the office staff were all very pleasant and processed everything in a timely manner
Kenneth I., Jan, 31 2023
Mike was very knowledgeable, friendly, and understanding about our insurance problems and needs, He had several options and worked through them to get us everything we needed at reasonable premiums. He also explained how the industry worked and why we were having the problems we were having.
Holly H., Jan, 27 2023
Great experience. Eric was knowledgeable and kind.
Joan K., Jan, 27 2023
Alek Pinnell the agent was very helpful and always responded quickly. He worked diligently to get the coverage I needed at a price I could afford.
Rick H., Jan, 26 2023
Patrick called back when he said he would! Was very pleasant. He got the job done! Would highly recommend
Marilyn B., Jan, 26 2023
I liked that he was so well prepared with a quote on our policies when we had a return phone call, and that we were accepted.
Amanda R., Jan, 24 2023
Pat is very nice!
Stanley K., Jan, 21 2023
Best insurance experience ever.
Austin S., Jan, 19 2023
Excellent knowledge and service . Took the time to review all options . Very friendly service and answered all my questions efficiently
Brenda K., Jan, 19 2023
Cheaper rates, easy to work with the insurance agent, very helpful!
Sally O., Jan, 19 2023
Extremely attentive and conversation with good knowledge on how things work and what looks best. A real professional!
Dana C., Jan, 18 2023
Mike Littau is Awesome. Very easy, not pushy and explains in depth to my satisfaction. I am moving Both my Home & Auto over to Goosehead, thanks to Mike. Great Experience! I will definitely recommend Mike Littau with Goosehead to my friends and family.
Ronald N., Jan, 15 2023
Friendly, professional, efficient.
Veronica K., Jan, 07 2023
Good customer service
Richard P., Jan, 04 2023
Excellent service in obtaining new insurance coverage. Agent provided great communication and advise.
Hans R., Dec, 28 2022
Very satisfied.
Diego O., Dec, 23 2022
Fast service and always keep you in the loop of what's happening. Thank you
Douglas M., Dec, 20 2022
She did excellent
Abigail T., Dec, 19 2022
Patrick made everything easy.
Angela L., Dec, 14 2022
He was very efficient and very knowledgeable
Patricia M., Dec, 12 2022
Everyone was friendly and informative.
Wade S., Dec, 11 2022
Professional and affordable insurance
Bridget L., Dec, 10 2022
I didn't have to keep calling. It was quick and easy.
Winifred C., Dec, 07 2022
Nothing bad has happened yet I guess, and most of the issues are on my part
Jessica G., Dec, 02 2022
Wonderful customer service and a good price.
Kelly T., Nov, 28 2022
Eric Avery was most helpful and made the switch very uncomplicated which i greatly appreciated.
Kellie M., Nov, 22 2022
Patrick was quick, efficient, friendly and made the whole process very easy.
Ralph R., Nov, 16 2022
Very satisfied with the service
Austin K., Nov, 16 2022
Patrick is super easy to work with and he doesn't try to upsell you.
Daniel B., Nov, 14 2022
Great service!
Arthur J., Nov, 12 2022
Service and value…isn't that what we all hope for?
David B., Nov, 11 2022
Everything went smooth
Brent D., Nov, 10 2022
needed a new Insurance Co. My old one SUCKS
Kristine D., Nov, 07 2022
Respectful service and timely response
Matthew C., Nov, 06 2022
Knowledgeable and easy to work with. Good price.
John V., Nov, 05 2022
Excellent service and very pleasant to deal with
Mark P., Oct, 29 2022
Saved me some money and got me better coverages
Jack F., Oct, 28 2022
Great customer service
Joni M., Oct, 27 2022
Eric was attentive and heard my concerns and responded quickly and professionally
Thomas O., Oct, 26 2022
customer service and transparency was top notch
Lahdan S., Oct, 22 2022
dedicated professional, staff is helpful, they helped whenever I needed it and stayed on until issue was resolved. Mike and Alec are great!