Need help with an existing policy?
Contact My Team
About Shawn
Shawn Gartner is an agent with Goosehead Insurance located in San Diego,  CA. Shawn  joined Goosehead because of his unwavering commitment to take care of his clients. Using cutting edge technology to shop with dozens of "A" rated insurance companies in just a few short minutes, he is able to find the right coverage at a competitive price. He takes the time to review all of the options and customizes a policy based on the unique risks and desires of each client. After finalizing an option, Shawn is backed by a service team that has the highest client loyalty rating in the industry. Request a quote from Shawn and you will quickly understand why Goosehead is one of the fastest growing distributors of home and auto insurance in the United States.
States Licensed In: CA
Connect
4501 Mission Bay Drive, Ste. 2F
San Diego, CA 92109

Languages spoken:
English
Hours:


Download contact info

Follow me
We've got you covered,
and then some.
Homeowners Insurance >
Auto Insurance >
Flood Insurance >
Renters Insurance >
Condo Insurance >
Landlord Insurance >
Motorcycle Insurance >
Boat Insurance >
RV Insurance >
Life Insurance >
You've got the best of the best.
Meet the team.

Chris Formo
License #: 4058914

Greg Louie
License #: 4067014

Dane Scharetg
License #: 4201764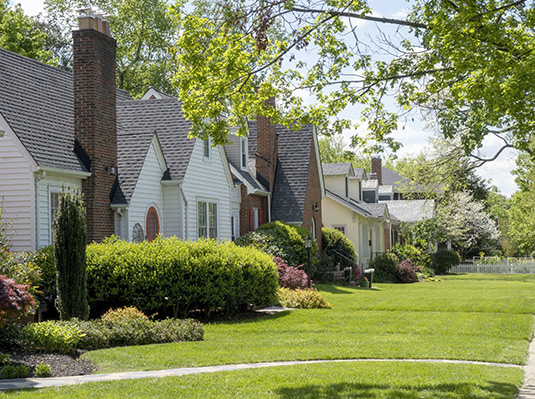 HOMEOWNER INSURANCE
Homeowners Insurance 101
After looking at dozens of houses you found a property you love. You've managed to come up with a down payment, get approved by a lender, and started wrapping your knick knacks in newspaper. Now you need to find a homeowners insurance policy that meets your needs, but how do you know if a policy is the right one for you?
Recent Reviews
Gordon H., Sep, 20 2023
could talk to a real person on the telephone
Onofrio P., Sep, 19 2023
Shawn was very easy and helpful to work with and efficient
David M., Sep, 19 2023
Great follow up and attentiveness!
Tawny L., Sep, 17 2023
Chris gave the best customer service I have ever received. Even my lender was impressed and she is very particular about who she works with.
Robin L., Sep, 13 2023
Chris as so readily available and knowledgeable
Raymond L., Sep, 11 2023
Your representative Dane was very pleasant and explained everything.
Renold R., Sep, 11 2023
excellent customer support provided by Dane was very impressive. Wealth of information, education and guidance was provided by Dane was very helpful.
Terrance J., Sep, 05 2023
Chris came highly recommended by both our real estate agent and mortgage broker. He was very responsive in identifying and explaining options.
Lance M., Aug, 29 2023
Dane Sharetg's responsiveness, knowledge, consistent effort, and efficient skills in solving the problems I brought to him
Gina J., Aug, 23 2023
Great price and immediate responses from Greg.
Annie B., Aug, 23 2023
Excellent service!
Jamie C., Aug, 22 2023
Very easy to work with informative and concerned about getting me covered
Irene D., Aug, 21 2023
The agent was very helpful and professional in getting my insurance and responded to me immediately when I contacted him.
German T., Aug, 18 2023
Mr. Chris Formo was bery knowledgeable, informative and very helpful. He took the time to explain the policy and coverage. Thank you for your help, very much appreciated.
Marie A., Aug, 17 2023
Shawn was personable, timely, and thorough in his explanations of what he recommended for our needs, and made me feel reassured that I was getting the best coverage for the absolute best price. 10/10 will recommend it to our family and friends. We will definitely be back for our future homes.
Nancy J., Aug, 08 2023
Chris communicates well. Quick answers to questions, quick quotes. Great explanations of everything. He comes across as very competent and trustworthy
Mumen M., Aug, 08 2023
Dane was great! He walked me through the process and helped me secure insurance in California when it's nearly impossibe.
Shelby G., Aug, 04 2023
Greg was FANTASTIC! Very responsive, kind & helpful. Much appreciated!
John R., Aug, 03 2023
Chris Formo handled our transaction professionally, calmly, and effectively.
Paul A., Aug, 02 2023
Chris was helpful, knowledgable, and friendly.
Kristin M., Aug, 01 2023
Great service
Dwayne D., Jul, 31 2023
Greg was very reachable and quickly responded when I needed an update or answer.
Nancie G., Jul, 29 2023
Great prices, timely response, and ease for the client via DocuSign in completing the transaction. I will be using this company for all of my insurance needs!
Melvin P., Jul, 27 2023
Chris was great and handled all of our needs.
Tatiana A., Jul, 25 2023
Was very easy to contact and got results within 24hrs of potential options.
Tari R., Jul, 21 2023
Chris provided me exceptional customer service by going the extra mile again and again. That was not my experience with the 4 other agencies I shopped insurance with. I have already recommended him to a close friend.
Mark B., Jul, 20 2023
Chris
Eliah B., Jul, 12 2023
Service minded!
1943 D., Jul, 10 2023
Dane was great in assuring I understood the coverages and how they compared to other quotes / existing policies. He got me to the right people in your organization for the policy type I needed.
Victor M., Jul, 08 2023
Easy of service. Satisfied with results.
Richard D., Jul, 08 2023
Good service
Deanna J., Jul, 07 2023
quick response and most competitive rate!
Aletha V., Jul, 06 2023
Chris was able to help me on short notice and walked me through the entire policy to ensure I understood my coverage.
Frank M., Jul, 05 2023
Greg Louie is fantastic to work with
Bryan J., Jul, 03 2023
Shawn was so friendly and helpful. He took the time to answer all of my questions even over the weekend on his days off. Shawn is an expert in customer service and a valuable asset to Gossehead Insurance!
Joshua E., Jul, 02 2023
Quick and efficient and quality service.
Timothy J., Jun, 30 2023
Effective, timely & pleasant service from Chris Formo.
Michele F., Jun, 28 2023
Dane was able to answer all my questions and helped me find homeowners insurance in my state
Mary M., Jun, 27 2023
He is very pleasant to work with. He explained everything in detail and was very quick to handle my requests.
Orion A., Jun, 27 2023
Outstanding service by Dane Scharteg during the policy selection. Everything was fully explained in a professional, pleasant and timely manner. Can not imagine a better transaction.
Kaitlin H., Jun, 20 2023
Before I found Chris, I was having so much trouble finding someone to talk to about insurance to use along with the CA Fair Plan, conflicting info sent with no context. When I found Chris's info to call he was so helpful, spent a long time on the phone walking me through all the options and explaining how it worked, he got me a great quote. And I'm sure he would be super helpful if anything ever did happen and I needed to make a claim.
Michael L., Jun, 18 2023
Shawn was very attentive and provided the best service! He was very communicative and helped us understand this process that has been completely foreign to us. He knew we were closing shortly and was able to connect with us to get things moving in such an expeditious manner! Thank you, Shawn!
Megan M., Jun, 17 2023
Very good customer service by agent/broker and rep on the phone who helped get notices
Amanda S., Jun, 16 2023
Shawn has had excellent communication throughout the process and has made it very easy. We were also offered a great and affordable quote.
Ethel P., Jun, 15 2023
Chris took care of my insurance needs quickly
Tammy A., Jun, 14 2023
Great service! Chris was really easy to talk to, understood all of my concerns and answered all of my questions.
Zaki I., Jun, 14 2023
Excellent service and very easy to work with.
Lauren E., Jun, 12 2023
Great customer service, communication and rate!
Terese W., Jun, 09 2023
Great experience
Hector M., Jun, 08 2023
Excellent service by agent and very knowledgeable.
Henry S., Jun, 08 2023
Courteous, friendly and efficient service
Christine M., Jun, 07 2023
Chris was very helpful and timely.
Katharina H., Jun, 03 2023
Shawn went above and beyond to make sure we get the coverage we need.
Johanna R., Jun, 03 2023
Greg Louie was excellent!
Frank B., Jun, 03 2023
Professionalism; Make it easy to understand
Anastasia R., Jun, 02 2023
Helpful and quick communication. Got the insurance we needed for a good rate.
Mark J., Jun, 02 2023
Shawn was very knowledgeable and responsive. if he didn't answer the phone he called me back very soon after I called. he was able to navigate the California Fair plan expertly advising me all the way.
Kelly S., Jun, 01 2023
Chris was exceptional with his customer service and teaching us and helping with the process
Brian M., May, 31 2023
Great Attitude, Great Service, Fast Results! Old School Service!!!
Erik C., May, 31 2023
Shawn has kept us up to date every step of the way and worked hard to get things done for us quickly.
Romaine V., May, 31 2023
Chris was very knowledgeable about the insurance plans. He was always available and pleasant to talk with.
Eric C., May, 11 2023
Dane put in work and I truly appreciate the help.
Steve J., May, 09 2023
Dane was very helpful and fast to help me with my lnsurance needs.
KENNETH W., May, 06 2023
Prompt, knowledgeable service with a great outcome
Maureen E., May, 06 2023
Dane was so thorough with the information we needed that I felt we had everything covered. Really knowledgeable on the choices and the area!
Elizabeth N., May, 01 2023
The representative took the time and explained what everything meant and how it compared to my current policy. That is customer service you do not find many places anymore . Thank you
LouAnn H., Apr, 29 2023
Shawn Gartner and Greg Louie are the BEST, both were very helpful and knowledgeable of my needs. They made me feel very comfortable and so nice to talk to and made sure to let me know to call if I have any questions. When I did have questions and they didn't answer would call me back in a timely matter. I am very pleased and going to let my family and friends know what a great experience I had. Thank you!
Brent C., Apr, 26 2023
Shawn did a great job.
William L., Apr, 26 2023
Dane explained everything clearly and talked me through options and made the process very easy.
Christopher J., Apr, 21 2023
The agent is highly knowledgeable about explaining the policy and advising.
Stephanie L., Apr, 15 2023
After many discouraging efforts at finding home insurance as a first time home owner Greg swooped in and within seemingly minutes and with minor effort on my part was able to find the perfect coverage for my home. Not only that, when I had questions and insecurities about fees and formalities Greg very eloquently explained a challenging concept and was able to calm my nerves and make me feel confident in my decision. 10 stars for Greg!! give that man a raise
D L., Apr, 11 2023
Professional, Supportive, but Most of All "Really" wants to Help a Customer without Negative Are Hidden agenda. Thank you All
Lisa S., Apr, 11 2023
perfect
Blake S., Apr, 07 2023
Great service, excellent follow-up, and smart suggestions for determining the right policy.
Zina B., Mar, 28 2023
Great customer service and pricing.
Jorge G., Mar, 23 2023
The company offers the services we need at competitive prices. Chris was very knowledgeable and was critical in keeping the process streamlined and met our needs.
Oscar E., Mar, 22 2023
He was very patient and explained so many things that the other insurance did not. He also saved me money. He is a friendly and excellent agent.
Michael S., Mar, 22 2023
Dane was responsive and helpful. I am very impressed.
Patricia T., Mar, 22 2023
Very clear and practical advice about policies.
Dustin G., Mar, 18 2023
Great customer service and responsiveness
Brian B., Mar, 17 2023
Chris was a great agent. Solved the issues and the utility follow up was unexpected.
Alexander J., Mar, 15 2023
Very thorough with our coverage and personable. Look forwards to doing more business in the future.
Brian T., Mar, 14 2023
Prompt, knowledgable agent
David L., Mar, 13 2023
Excellent customer service experience
Rob D., Mar, 11 2023
great customer service
Douglas S., Mar, 05 2023
Dane was very responsive and made sure he was clear on my needs.
Robert L., Mar, 05 2023
He was very affirmative, professional, polite, and kind.
Kim E., Mar, 03 2023
Chris Formo went above and beyond in helping us with our non standard insurance needs for two properties at the same time. He continued to research while we were waiting on approval and found us an even better deal that helped us close on time. We will definitely use and recommend Chris and Goosehead Insurance again.
Brad M., Feb, 27 2023
My former ins. agency (competitor) was nearly unreachable - unreturned messages and over 40 minute hold times. Fortunately, we found Greg Louie who provided us a great experience and was speedy - contacted us immediately, was patient when we asked questions, provided a quote and explained coverages, and was able to complete the transaction the same day. Excellent shopping experience and customer service! Thanks Greg!
Kimberly S., Feb, 26 2023
Very professional and knowledgeable
Ricardo C., Feb, 23 2023
Shawn is easy to contact and easy to talk to as well and good information
Mark C., Feb, 19 2023
Chris found insurance for my mobile home after four denials.
Steven A., Feb, 18 2023
Great service and the way Shawn handled all of my questions and concerns about the whole process. He broke down every part of my policy. I highly recommend them to everyone
Steve F., Feb, 10 2023
i got better coverag an cheaper
Brent M., Feb, 08 2023
Great service and timely
Aaron K., Feb, 08 2023
Chris was easy to work with and knowledgeable from the very beginning. He explain the CA Fair Plan and other insurance related issues clearly and communicated well throughout the process.
Tanner C., Feb, 04 2023
We had a great experience with Dane. He spent over 2 hours on the phone with us understanding our property, and insurance needs. He was friendly and thorough and helped us find a great policy in a very timely manner.
Maria C., Feb, 02 2023
My agent Chris Formo - was incredibly informational and helpful!!! Every agent should take notes from him!
Dario M., Jan, 28 2023
Dane was extremely helpful and listened carefully to my concerns to work around them. Through that he was able to provide better coverage than what I had, and at a lower price.
Douglas P., Jan, 27 2023
Shawn answered all my questions and found the perfect package for us.
Ashly V., Jan, 26 2023
Very helpful
Thomas R., Jan, 26 2023
Sean was great at explaining what options are available. He was able to process our application within an hour.
Robert P., Jan, 26 2023
Greg was very helpful and responsive
Rodger M., Jan, 20 2023
Prompt quality service and competitive quotes.
Catherine H., Jan, 19 2023
Excellent customer service
Kevin K., Jan, 16 2023
Customer service and rate
Michael M., Jan, 07 2023
Dane went above and beyond to find a great insurance package for us.A complete re-work of all our policy's, Dane found us excellent rates.He had answers to all my questions and I felt he worked hard to make us happy.
Alexandra C., Jan, 02 2023
Shawn Gartner was very thorough, constantly checking in making sure I got the best deal.
Kristy S., Dec, 27 2022
Persistence and availability!
Jennifer S., Dec, 26 2022
The entire experience was exceptional. Beyond my expectations.
Jeffrey W., Dec, 24 2022
Great service
Gregory S., Dec, 23 2022
Shawn was very knowledgeable and transparent
Melissa C., Dec, 22 2022
Shawn was very helpful, followed up and got me the best deal I've seen. Thanks!
Thomas M., Dec, 18 2022
Chris was easy to talk with and followed up on contacting me.
Kiersten A., Dec, 15 2022
My agent was very kind and thorough
Janice C., Dec, 13 2022
Chris was very honest. His ability to quickly shop for rates and save me money as well as providing me better coverage was impressive. Thank you Chris!
David S., Dec, 07 2022
Chris and Heather were great
Ryan H., Dec, 04 2022
Dane Sharetg has been very communicative, informative, and polite. I'd definitely recommend him!
Kaitlyn C., Dec, 02 2022
Chris was more than awesome to work with. He took his time and listened to what we really needed. Helped to gind us the best options for our coverage. Forever one of our favorite insurence reps! Thank you chris
Deborah N., Dec, 02 2022
Professional, knowledgeable, respectful, efficient, SAVED ME LOTS OF MONEY
Travis H., Dec, 01 2022
Chris was very on top of everything and polite even when I had missed a few numbers on information. It was a 10/10 on informative and knowledgeable customer satisfaction. Thank you Chris.
Danielle R., Nov, 30 2022
Chris was super helpful and informative about the insurance we are receiving
Judith B., Nov, 29 2022
NA
Michelle M., Nov, 22 2022
Customer service was great. Friendly and easy transaction.
Julia A., Nov, 21 2022
excellent responsiveness and detailed review of my needs vs policy coverage
Marian K., Nov, 19 2022
Love talking to a live & professional "human" vs a robot. Dane is extremely knowledgeable, works till all hours to get the job done and takes the time to explain everything.
Liron S., Nov, 16 2022
Shawn is great. He was really nice and got us a great deal.
Julie C., Nov, 16 2022
good price
Jeffrey B., Nov, 11 2022
Shawn is the best! Very prompt and professional agent! Great asset to your company!
Joshua E., Nov, 11 2022
Dane was awesome. Very knowledgeable and a true professional.
Shirley J., Nov, 10 2022
Prompt and courteous.
Amirreza H., Nov, 09 2022
Chris Formo gave me outstanding service, and i really appreciate him and his team for all of their assistance.
Pavina B., Nov, 08 2022
John was very attentive to our situation and was prompt at providing me with answers to my questions. He was pleasant, polite and efficient.
Jacob L., Nov, 06 2022
Elaborated on the different services covered in the policy and tailored it to our needs. Paperwork was completed very fast.
Joshua J., Nov, 06 2022
John parks
Peter E., Nov, 04 2022
Chris provided friendly and timely assistance.
Edward A., Nov, 03 2022
My score on number 1. is for Shawn. He came through in record time. My score on number 2 is I do not know your company yet. My concern so far is that I might be hounded by sales calls in which the salesperson is unresponsive to my polite thank you but no.
Sarah C., Nov, 02 2022
Shawn was quick, communicative and friendly without being pushy
Richard H., Nov, 02 2022
Shawn gave us very detailed and professional service. I would recommend him and Goosehead to family and friends.
Mary E., Nov, 01 2022
Quick and detailed response with very competitive rates
John N., Oct, 31 2022
Dane helped me improve my policies at a better price. Very happy!
Mary A., Oct, 29 2022
Dane was very helpful and professional and gave me a variety of options. I appreciate his effort and research.
Dana C., Oct, 26 2022
Chris, was helpful, understanding, accessible to me and my situation as my husband had recently passed away and I needed much hand holding and direction. He was never annoyed with my frequent phone calls and went out of his way to be supportive and kind. This is all new to me as my husband normally would make these arrangements. He understood that I was functioning at a deficit due to grieving and tried to take as much as possible upon himself to help me. I am grateful for his assistance and guidance.
Savanna M., Oct, 25 2022
Because John was very cordially and explained the process of thoroughly.
Jose L., Oct, 21 2022
Shawn Gartner is very responsible and gets the job done quickly and effortlessly. thank you.
Pamyla S., Oct, 13 2022
Shawn Is the reason! He's amazing!