Need help with an existing policy?
Contact My Team
About Nathan
Nathan Archer is an agent with Goosehead Insurance located in Danbury,  CT. Nathan  joined Goosehead because of his unwavering commitment to take care of his clients. Using cutting edge technology to shop with dozens of "A" rated insurance companies in just a few short minutes, he is able to find the right coverage at a competitive price. He takes the time to review all of the options and customizes a policy based on the unique risks and desires of each client. After finalizing an option, Nathan is backed by a service team that has the highest client loyalty rating in the industry. Request a quote from Nathan and you will quickly understand why Goosehead is one of the fastest growing distributors of home and auto insurance in the United States.
States Licensed In: PA, NJ, NY, CT
Connect
1 Reserve Dr Suite 2,
Danbury, CT 06810

Languages spoken:
English
Hours:


Download contact info

Follow me
We've got you covered,
and then some.
Homeowners Insurance >
Auto Insurance >
Flood Insurance >
Renters Insurance >
Condo Insurance >
Landlord Insurance >
Motorcycle Insurance >
Boat Insurance >
RV Insurance >
Life Insurance >
You've got the best of the best.
Meet the team.

Matt Brittle
License #: PC-1658160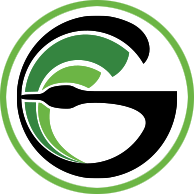 Seamus Walsh
License #: 10430210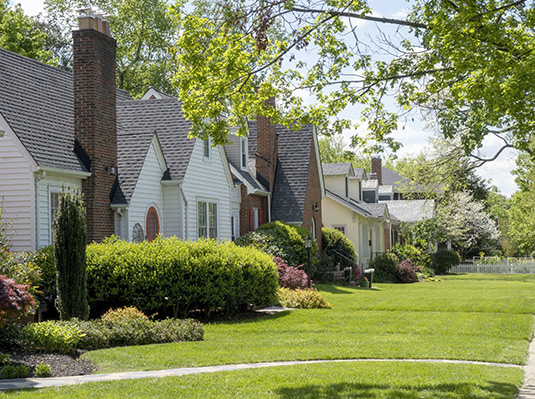 HOMEOWNER INSURANCE
Homeowners Insurance 101
After looking at dozens of houses you found a property you love. You've managed to come up with a down payment, get approved by a lender, and started wrapping your knick knacks in newspaper. Now you need to find a homeowners insurance policy that meets your needs, but how do you know if a policy is the right one for you?
Recent Reviews
Alan B., Sep, 21 2023
Everything went as smooth as you would like, must thank Seamus for his help.
Douglas R., Sep, 18 2023
Nathan Archer
Rosario E., Sep, 10 2023
It was very easy and understanding to work with you guys.
Jennifer G., Sep, 08 2023
Our Broker, Seamus, was recommended to us by our lender. He was absolutely wonderful to work with; responsive, helpful, knowledgeable, and explained all the confusing questions I had. I would absolutely work with him again in the future!
Kenneth C., Aug, 30 2023
Fast, friendly service
Ayesha J., Aug, 21 2023
Matt Brittle, the broker, was above and beyond in regards to explaining all our options and bundling my auto insurance with the home insurance. Time communication and update was impressive as well.
Wolf M., Aug, 16 2023
Nice guy
Ana M., Aug, 08 2023
Very helpful
Andrew J., Jul, 27 2023
Great customer service
Jonathan D., Jul, 26 2023
Good service and explanations.
Elizabeth C., Jul, 22 2023
Wonderful customer service. Had me call in the evening and explained everything. Very pleasant.
Peter D., Jul, 22 2023
Excellent service from Seamus Walsh. He was recommended to me & I will continue to recommend him to anyone else in need of insurance services.
Christopher D., Jul, 21 2023
It was easy to speak and ask questions about our policy.
James N., Jul, 16 2023
Customer service was great. Personable to my needs. Answered question and covered everything on my policy I needed.
Judith C., Jul, 15 2023
Matt was polite and respectful, answered all of our questions, and most importantly helped us get the best rate possible for our new home.
Kristy F., Jul, 12 2023
Very easy to deal with
Kenneth W., Jul, 09 2023
Nathan was a great help and walked me through it step by step
Danielle L., Jul, 04 2023
Prompt, and great customer service! Seamus answered and explained everything very well to us which made us feel comfortable and trust working with him.
Matthew W., Jun, 22 2023
Super efficient and quick responses to my questions
Albert S., Jun, 22 2023
Seamus was incredibly knowledgeable and easy to talk to. He instilled trust and confidence and the stressful process of redoing our car insurance while insuring our first home was easy.
PATRICK H., Jun, 20 2023
He was willing to drop what he was doing just to give me advice.
Danielle H., Jun, 16 2023
Very knowledgeable about what I was looking for, as well as staying in budget! Was very nice, making it a quick and smooth process! He was willing to explain areas that I had a knowledge deficit in so that I could better understand. Would definitely recommend to anyone looking for insurance, go with him!
Tyler K., Jun, 16 2023
Very responsive, and quick with the information needed
Victor C., Jun, 15 2023
Seamus was thorough in his explanation and very knowledgeable about strategies and plans for different types of policies. He was professional and not pushy. He created a feeling of security and having my best interest at heart. I would definitely recommend him to others.
Iqra M., Jun, 09 2023
Seamus helped me find the right insurance for my auto and home. He explained each policy in detail and answered all of my questions. I was able to save on my policies thanks to Seamus.
Richard S., Jun, 02 2023
Very informative, very helpful, very personable
Anthony M., Jun, 01 2023
Easy process. Any questions I had were answered within a reasonable time frame
Christopher R., May, 30 2023
Great service extremely helpful
Rosa D., May, 10 2023
Agent was knowledgeable and very professional
Ryan D., May, 09 2023
It was easy it was fast and it was in our price range
Jennifer L., May, 09 2023
Seamus was very knowledgeable and listened to all of my concerns etc. It was great working with him. I will definitely recommend his services to friends/family.
Natalie O., May, 04 2023
Excellent customer service and availability for questions/concerns.
Sophia D., May, 03 2023
Seamus was very easy to work with and knowledgeable. I also felt he balanced getting the right coverage at the right price point very well.
Martha B., May, 02 2023
Nathan has been wonderful to work with
Ryan T., May, 02 2023
Matt was able to answer all my questions clearly, so I was confident that I understood what I was paying for.
Isadora C., Apr, 30 2023
Janeisa was an excellent agent!! I really appreciate it
Christopher F., Apr, 24 2023
Professional, Knowledgeable, and Trustworthy
Herbert S., Apr, 18 2023
Matt was great in dealing with my needs for new insurance (home and auto & umbrella. He was prompt in finding a better priced alternative, very personal and good at explaining the policy coverage and benefits.
Marc B., Apr, 13 2023
Fantastic customer service from Seamus Walsh. Gave me realistic options, no pressure, and answered all my questions. s
Frank F., Apr, 13 2023
So far my interaction with , Goosehead's employees has been efficient, and informative.
Michele D., Apr, 11 2023
Professional
Patrick H., Apr, 09 2023
Very helpful
Lubriel F., Apr, 08 2023
Seamus was very professional and very patient.
LORRAINE S., Apr, 07 2023
Matt was a pleasure to work with. He listened to what I needed and was able to help me out.
Danielle C., Apr, 05 2023
Seamus was incredibly helpful and accommodating. We are in the process of buying a home for the first time and Seamus searched for the best policy for us without sacrificing the coverage we would need. He met whenever I was available which was outside of normal business hours and was available by text at the drop of a hat. I couldn't ask for a better experience.
Rosario S., Apr, 01 2023
Your representative was helpful and knowledgeable. And gave me the best price possible.
Paco S., Mar, 31 2023
Great customer service.
Jonathan S., Mar, 31 2023
Very upbeat and easy to understand and communicate with.
Joanne A., Mar, 30 2023
Janeisa Kaplan help me with everything and I feel so welcome. All the question and worries she explain to me with no rush and ask if I understand everything. She's professional and a happy person and I liked the combination.
Carrie L., Mar, 27 2023
Matt was patient and he had answers for all my questions.
Chad M., Mar, 25 2023
My agent was very detailed and professional
Padmanabha K., Mar, 24 2023
Excellent response and performance to satisfy the customer needs
James W., Mar, 20 2023
Fast and efficient, I'm very pleased, I just need to switch my auto next , I talked with my present provider and he said the insurance for the car n truck just posted on the 15th so if I want, I can switch over that policy aswell
Danielle R., Mar, 18 2023
Seamus provided excellent service; was thorough and found us exactly the coverage that we needed.
Rakesh M., Mar, 15 2023
Great responsiveness
Jennifer D., Mar, 11 2023
He did an amazing job, very knowledgeable, able to make it understandable and kind. Highly recommend him!
James P., Mar, 08 2023
100/10
Andrew M., Mar, 08 2023
Matt provided a great quote savings me lots more on my insurance. He went through every line item for my cost savings. My friendly as well
Robert A., Mar, 06 2023
Saved money, very helpful and personable
Janet M., Mar, 05 2023
The Agent was knowledgeable, courteous and patient. She listened and explained when asked so that I could better understand the policy. I feel that she was concerned about me and my asset, and tried to give me the best policy. I am happy she was the person I got. Thanks.
Adam H., Mar, 04 2023
Seamus was easy to work with, patient during my own work-craziness, took time to explain the steps in the process in great detail, and, ultimately, treated me with respect and dignity.
Rodrigo M., Mar, 04 2023
Communication
Gabriela M., Mar, 04 2023
Efficient
Laverne M., Mar, 04 2023
Nate, was very informative. He was professional, he gave great conversation, and he helped me to understand exactly what I was getting. He also answered my questions and made me feel good about being a new customer of Goosehead insurance. I will definitely recommend him to family and friends! Thank You!
Simone M., Mar, 03 2023
My agent was very helpful.
Anjali I., Mar, 02 2023
Informative service and very patient
Kristen D., Feb, 24 2023
Seamus Walsh was a fantastic help in shopping my policies and spent almost an hour on the phone with me to get me the perfect combination of policies. I would recommend Goosehead based on my interaction with him. Thank you!
Vivian E., Feb, 16 2023
Matt Brittle was amazing in helping us with all the steps and finding the perfect options.
Barry K., Feb, 11 2023
i'M CONFIDENT IN THE AGENT
John R., Feb, 09 2023
Good Service.
Gary R., Feb, 01 2023
Great coverage at a reasonable price. The agent was knowledgeable.
Madeline M., Jan, 29 2023
Very responsive, made process seamless and easy
Joseph R., Jan, 23 2023
Matt is very professional
Alexander D., Jan, 21 2023
Seamus was incredibly helpful throughout the process, we had a lot of questions being first home buyers and Seamus answered them quickly and concisely
John M., Jan, 20 2023
Seamus is an absolute legend
Jordann W., Jan, 19 2023
Professional, kind, helpful
Patrick G., Jan, 05 2023
Friendly, timely, and clear communication with helpful explanations throughout.
Waltecia S., Jan, 05 2023
Matt was very helpful and attentive! Thank you again Matt!
Plinio J., Jan, 04 2023
Excellent communication and easy to access
Scott K., Dec, 19 2022
Matt was very thorough, and always followed up promptly and with all of the information I requested. I appreciate his professionalism!
Mathew Y., Dec, 17 2022
Knowledgeable and very good customer service.
Joshua C., Dec, 16 2022
Seamus worked with me over multiple days/weeks due to my spotty availability, and helped me quote multiple scenarios, all while battling a medical issue that im very familiar with with is very debilitating
Heather G., Dec, 13 2022
Matt was very helpful and found policies that save me money
Pamela S., Dec, 09 2022
Nathan was phenomenal on multiple accounts. First, he was patient, got a great sense of what our life looked like and what policy would fit us the best. He educated us on what the coverages were and make the whole navigation of insurance manageable. It was a pleasure working with him.
Tanya A., Dec, 05 2022
Matt Brittle was an outstanding Goosehead Insurance Broker. He was very patient, very supportive, and genuine in his desire to help me find the best insurance for my home. He was accessible and answered all of my questions which helped me build trust in him and in Goosehead Insurance in general. He is also much more knowledgeable than the other 2 insurance agents I spoke to from AllState and StateFarm. He connected with my bank lender immediately and sent her all of the required documentation within minutes. He is efficient and responsible. I am very happy with Matt Brittle's service so far and I will be referring my friends and colleagues to him as well.
Braulio D., Dec, 03 2022
Janeisa was so professional and cordial, this is my first home I'm purchasing and she looked out for my best interest and broke down everything I needed to know. She was such a sweetheart and I'm so happy she was able to make the experience fast, smooth, and efficient. Absolute amazing experience over all. Janeisa if you see this, thank you so much!!
Bonnie D., Dec, 02 2022
Nathan was fantastic!!
Michael L., Dec, 01 2022
Janeisa was incredibly helpful and got me the insurance I needed in a very timely manner.
Carlos A., Nov, 25 2022
Matt is a very professional with a very high customer service standard. He is very knowledgeable, and he did provided me with the easiest understanding concept of the information I had questions for. He definitely engaged a very successful business call with me and I am more than satisfied with his service. He is an outstanding staff member of your team. Thank you.
Carolyn K., Nov, 22 2022
QUICK RESPONSE WITH HELPFUL AND FRIENDLY ATTITUDE
Svetlana H., Nov, 16 2022
Seamus is an excellent broker who I will recommend to everyone!
FLORENC K., Nov, 12 2022
Matt Brittle explained and break it down in professional way so it was easy for me to understand as first time purchasing home owner insurance that I needed
Rafael R., Nov, 12 2022
Matt was very professional and helpful. Most importantly he was very helpful and polite. I will definitely recommend Matt to all my colleagues looking for home insurance.
Lisa V., Nov, 07 2022
Excellent service!!
Janine M., Nov, 07 2022
Matt was very knowledgeable and he was able to explain things in order for me to understand.
Anthony S., Nov, 01 2022
Knowledgeable and efficient , and quick no unneeded sales pitch we both knew what we needed , we agreed on some items and went ahead with the policy. NO problem ! Good job
David C., Oct, 22 2022
Seamus was a big help. He increased my coverage on both my home and auto, and lowered the cost SUBSTANTIALLY. I would not have been able to do this on my own, so I appreciate his help and his company! 12 out of 10!