Need help with an existing policy?
Contact My Team
About Sean
Sean Petersen is an agent with Goosehead Insurance located in Lakeland,  FL. Sean  joined Goosehead because of his unwavering commitment to take care of his clients. Using cutting edge technology to shop with dozens of "A" rated insurance companies in just a few short minutes, he is able to find the right coverage at a competitive price. He takes the time to review all of the options and customizes a policy based on the unique risks and desires of each client. After finalizing an option, Sean is backed by a service team that has the highest client loyalty rating in the industry. Request a quote from Sean and you will quickly understand why Goosehead is one of the fastest growing distributors of home and auto insurance in the United States.
States Licensed In: FL
Connect
1041 North Davis Avenue
Lakeland, FL 33805

Languages spoken:
English
Hours:


Download contact info

Follow me
We've got you covered,
and then some.
Homeowners Insurance >
Auto Insurance >
Flood Insurance >
Renters Insurance >
Condo Insurance >
Landlord Insurance >
Motorcycle Insurance >
Boat Insurance >
RV Insurance >
Life Insurance >
You've got the best of the best.
Meet the team.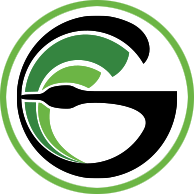 Christi Flowers
License #: P089988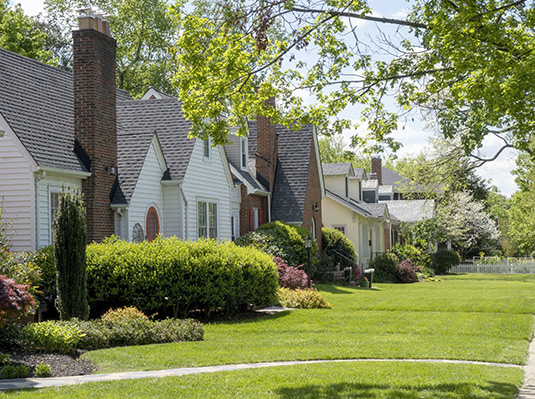 HOMEOWNER INSURANCE
Homeowners Insurance 101
After looking at dozens of houses you found a property you love. You've managed to come up with a down payment, get approved by a lender, and started wrapping your knick knacks in newspaper. Now you need to find a homeowners insurance policy that meets your needs, but how do you know if a policy is the right one for you?
Recent Reviews
Alexander H., Nov, 29 2023
To make you look good
Margaret N., Nov, 29 2023
Sean was very helpful and very efficient. He made the process so easy and was very knowledgable.
Martin T., Nov, 25 2023
Sean has been so responsive and worked hard to get us a new policy right away. I'm grateful for his time and attention and the care he took to get us the best policy he could find.
Kurt S., Nov, 24 2023
Sean Petersen is the most honest, trustworthy, ethical, classy, knowledgeable, efficient, easy to talk to customer service oriented agent I have ever had the pleasure to work with .... ever!!!! Not to mention ... Sean is simply one of the nicest and most courteous people on the planet!! I am definitely going to send all my friends, relatives and all my contacts living in Cypress Lakes to Sean for Insurance quotes.
Tammy S., Nov, 22 2023
Sean was very easy to speak with and he was knowledgeable with all my questions.
Dean C., Nov, 12 2023
Speedy response and follow up to questions
Sheryl F., Nov, 10 2023
Sean he was so helpful helping us make this decision… very happy to be with your company 👍
Sherri K., Nov, 09 2023
Fast easy service fair insurance pricing
Deborah H., Nov, 08 2023
Sean helped us quickly and thoroughly with all questions we had. Looking forward to working with all.
John W., Nov, 07 2023
Sean Petersen is Very knowledgeable, answered all questions promptly and provided multiple quotes. Awsome service.
Jerry H., Nov, 07 2023
he got the answers to all my questions and took all the time I needed to be comfortable with the insurance
Rena M., Oct, 30 2023
Sean went above and beyond to assure that we had what we needed even while he was on vacation.
Mickey P., Oct, 20 2023
Affordable, friendly, efficient and available. Great customer relations and service.
Daryl C., Oct, 17 2023
Sean was easy to work with, and he answered all of my questions.
Elijah B., Oct, 14 2023
It was quick and easy
Jacob M., Oct, 12 2023
Sean was great! His communication was clear and he described our options thoroughly and found us a great rate.
Theresa V., Oct, 10 2023
Sean went over-and-above to contact me during his vacation time & provided me with an excellent homeowners policy for a home I am closing on in two weeks. He took the time to review, listen & discuss all the policy options I could select & assisted me in deciding on the policy that would best meet MY NEEDS! VERY HIGHLY RECOMMEND SEAN for his expertise & professionalism!!
Margaret C., Oct, 07 2023
Sean was so accommodating & patient with me, I couldn't have asked for a more knowledgeable person to deal with,
Thomas A., Sep, 28 2023
Sean was eager to help us with our needs. Truly professional.
Tammi A., Sep, 28 2023
Sean and his team were very professional and very good at explaining our options and made a stressful decision easier.
Brian G., Sep, 20 2023
Sean was very patient in helping me navigate this mess of a Florida property insurance market. He answered A LOT of my questions and directed me to save money where I could and deal with all the caveats in this market. I would highly recommend him to anyone.
Helen B., Sep, 14 2023
Professional and courteous agent and very easy process
Clay B., Sep, 13 2023
Sean always had time for my calls and questions and was very knowledgeable.
Christine O., Sep, 08 2023
Sean was the only one that actually called me to go over the quote and to find the best policy for me. He really had my best interest and I will be sending him many referrals . Thank you
Sandra W., Sep, 07 2023
Sean is a really great person, goes way out of his way to help in any way he can.
Lorrie F., Sep, 01 2023
Sean, in The Lakeland office is very through in what is does. He treated us like family. We got a good rate for our homeowner's insurance and couldn't have done it without Sean help and attention to what we needed.
Ann I., Aug, 18 2023
Excellent service and communication
Sharon B., Aug, 10 2023
I did not personally talk with Christi, but my process was without incident. It was done through my Realtor.
Cheryl G., Aug, 09 2023
Sean Petersen was the reason
Keith A., Aug, 08 2023
good advice and service from the team.
Dwight H., Aug, 08 2023
My communications with Sean Petersen of Lakeland, Florida. He proved to be polite, personable, professional, and caring, and he produced results as promised.
Andra B., Aug, 07 2023
Mrs. Flowers was amazing! Professional, knowledgeable and made the entire process incredible!!
Michael W., Aug, 06 2023
Great service, Sean was professional and helpful
Suzanne G., Aug, 04 2023
I found Sean Peterson to be very knowledgeable, professional manner, and respectful, a really nice person to work with.
Brian W., Aug, 03 2023
Sean Petersen was an absolute pleasure to work with. Sean took the time to review the package with us & ensured we made the right decision. We feel confident we're in the rights hands thanks to Sean.
Caleb H., Aug, 03 2023
Sean was very informative and honest in suggested coverages
Guilherme M., Jul, 27 2023
Sean was very personable and helpful
Brook S., Jul, 19 2023
Christi Flowers was very friendly and knowledgeable. She helped us secure a new homeowner's policy in a very short amount of time.
Roger H., Jul, 19 2023
Very quick and thorough responses from Sean. He took the time to talk through all of my options.
Kenneth M., Jul, 16 2023
Sean stayed on the phone and went over the policy and answered all my questions. He was able to get me an excellent deal.
Juan M., Jul, 14 2023
Really friendly
LMR I., Jul, 14 2023
Sean Petersen is amazing
Jami C., Jul, 14 2023
It was a pleasure working with Sean he is easy to work with he seems to really care about us! He answered every question we had! He is amazing!
Shawn B., Jul, 04 2023
Sean was very knowledgeable and helped me understand what I was buying and it's coverages. He was very professional yet down to earth and explained things so I could understand them. Additionally he was able to find a permit that was pulled in the past that the home inspector did not find. I will recommend him to anyone. Thank you Sean for everything, as a single woman who doesn't understand the ropes, you taught me what to look for!!
Rosa M., Jul, 03 2023
Sean was very attended to me. Any questions I asked he quickly responded to me. I will recommended to my friends. Which I already did. Thanks a lot!!
Amy M., Jul, 02 2023
Customized policy with responsive, knowledgeable agent
Richard R., Jun, 25 2023
Service, follow through, transparency, options. Integrity in making a recommendation.
Tom L., Jun, 24 2023
Easy doing business
Arianna W., Jun, 23 2023
Sean was excellent to work with. Extremely helpful in getting everything we needed taken care of.
Joshua C., Jun, 21 2023
Sean was professional prompt and knowledgeable
Elizabeth R., Jun, 20 2023
Personal service, taking time to be sure I understood the policy, being open about the options.
Nicholas T., Jun, 19 2023
The process was very smooth and all my questions/concerns were answered
Robert R., Jun, 18 2023
Christi was very responsive and helped in a very tight timeline.
Amanda B., Jun, 10 2023
Easy process for a first timer
Johnny R., Jun, 09 2023
Goosehead responded quickly to my needs and offered the best coverage.
Emma S., Jun, 09 2023
Sean was great at explaining everything to me and was able to find me the best deal!
Gary W., Jun, 09 2023
Sean has been extremely prompt in responding to my calls and emails. He quickly determined my best option for insurance and made the entire process as easy as possible for me. And he is friendly and respectful.
Jodieann S., Jun, 06 2023
fast excellent service and a good insurance quote compared with other rates.
Catherine H., Jun, 02 2023
Great service
Jennifer S., Jun, 01 2023
Christi was great! 5 stars!
Curtis H., May, 31 2023
you did great!!! very satisfied!!
Angelo P., May, 31 2023
the agent, Sean Peterson, went above and beyond to assist us in procuring a policy. He went over different alternatives including options available in the policy.
Richard H., May, 31 2023
purchased a new house and Sean was very helpful in getting us a great rate
Lisa J., May, 10 2023
Very helpful and personable
Candice K., May, 06 2023
Sean is very knowledgeable and helpful. I trust him and that's very important to us.
James C., May, 02 2023
professionalism combined with a personal touch
Erika B., Apr, 29 2023
Sean was responsive, helpful, and went above and beyond with my homeowners and auto insurance assessment and change. Will definitely refer Goosehead to others!
Kyra M., Apr, 28 2023
Very good communication, explains concepts well, easily accessible for any questions/concerns
Lynn S., Apr, 26 2023
I felt Sean was up front, honest and trying to give me the best service out there.
Alice P., Apr, 25 2023
Friendly service. Prompt replies and excellent follow up. Great prices also!
Karen M., Apr, 25 2023
Sean Peterson was, he asked questions and made sure that all my concerns were addressed and found the best options for me. Looking forward to working with him and Goosehead Insurance. Thank you.
Shirley O., Apr, 20 2023
Sean was very helpful and reachable.
Myasia T., Apr, 19 2023
Amazing
Carlos M., Apr, 19 2023
It was amazing
Margaret B., Apr, 15 2023
Sean Petersen receives a "10" out of 10 in every category!! He is the best insurance person whom I have ever had!! Even my car salesman was very impressed with his service. Sean is a tremendous asset for your company!! He can teach all insurance people how to conduct outstanding business!! Thanks for hiring Sean!! Margaret Britt (New and Happy Customer!!)
Donald S., Apr, 13 2023
Friendly and supportive service
Barry H., Apr, 08 2023
Was new to FL and Sean took time to explain insurance needs for properties in FL. Got a good quote that I could not beat by calling around.
Mechelle S., Apr, 02 2023
Sean is great. He's accessible, knowledgeable, and so very pleasant.
Basil C., Mar, 31 2023
Explained everything in detail and in layman terms. Answered all my questions.
Dana R., Mar, 29 2023
N/A
Kurt E., Mar, 28 2023
Great service. Explained everything very well. Answered questions in full detail.
Lynn M., Mar, 22 2023
Very responsive
Vivian P., Mar, 21 2023
Excellent service from Sean Peterson. Answered all my questions and was very helpful and patient with me.
Michelle R., Mar, 19 2023
Customer Service was excellent
Miguel O., Mar, 17 2023
Very personable and attentive to my needs. Pleasant communication of which is important
Rhonda B., Mar, 15 2023
My agent Sean was super responsive, helpful, and knowledgeable. I called 2 other agents on that day and neither of them have called me. He takes time to explain things and is available if in need to ask him questions Highly recommend
Dorothy H., Mar, 15 2023
my agent was very helpful i recommended so far to several people. Sean Petersen is the best
Holly G., Mar, 11 2023
Sean was great to work with! He helped me through the whole process and i was very happy
Matthew A., Mar, 09 2023
Very helpful and responsive in my time of need.
Betty R., Mar, 09 2023
Sean is by far, the MOST pleasant and EASY person I've EVER done business with. After I sent him the results of the inspection in the late evening, he came back with a quote the next morning. He explained in terms that my mom and I both understood. Sometimes people tend to use vernacular that goes over the head, but thankfully he was totally relatable. And he takes politeness to a level I didn't even know existed. If I could personally round up business for him, I'd do it, that's how highly I think of him.
Mary B., Mar, 08 2023
Sean was referred to us & we are delighted. He answered any & all questions quickly & thoroughly. He was very pleasant to work with & we are more than pleased with our choice of insurance company & agent.
Malcom S., Mar, 08 2023
Informative. Detailed. Quick action from Sean. Returns calls promptly!
Rebecca P., Mar, 06 2023
Sean Petersen is a great guy to have on your team because he gets the job done so easily and smoothly with no complaints or concerns!!
Carissa D., Mar, 02 2023
Great customer service!
Douglas F., Feb, 23 2023
Sean was very helpful in getting what I needed.
Hayley S., Feb, 22 2023
Christi was very responsive and got me the best rates of any quotes I recieved. Thank you so much!
Susan D., Feb, 21 2023
Sean Peterson made the transition painless.
Bettina S., Feb, 20 2023
Extremely knowledgeable and fast response! I switched from Allstate and I was with them for 10+ years. I highly recommend them for any of your insurance needs. Glad I switched!
Ann F., Feb, 18 2023
Customer Service
Jeremy Z., Feb, 16 2023
Friendliness and excellent communication!
Mark W., Feb, 08 2023
Sean was very through in explaining our options and coverages. Very prompt and professional.
James S., Feb, 07 2023
The quick and knowledgeable responses from Sean Petersen.
Tamara O., Jan, 31 2023
Excellent customer service and product
Orsolya C., Jan, 27 2023
Agent respond quickly, answered all questions fully. Sean took his time to connect on the personal level. Not rushing like a salesman. Great listening skills!
Candace J., Jan, 24 2023
Sean was incredibly friendly and easy to work with
Bruce I., Jan, 24 2023
Sean was extremely professional and positive. I will be happy to refer others to him and Goosehead!
Mary B., Jan, 24 2023
great customer servive
Deborah R., Jan, 13 2023
I am very happy with the service I received and especially my agent Sean Peterson
Lisa F., Jan, 12 2023
Great service
Mary B., Jan, 10 2023
A very pleasant and helpful experience!
Ricardo B., Jan, 06 2023
Amazing customer service, explained everything and made it simple.
Chandrakant P., Jan, 03 2023
RUK 1., Jan, 01 2023
Prompt and friendly correspondence
Linda A., Dec, 31 2022
Sean was very helpful and understood my needs. He saved me money, and was willing to answer any questions I had, as well as making recomendations. Will recomend him to my neighbors.
Vince F., Dec, 30 2022
Sean was very helpful and stayed on task from our first conversation, also very thorough and quick to complete.
Heather D., Dec, 22 2022
Sean has been working with me almost a year to help me with my policies. He really makes an effort which is rare with insurance agents lately.
Ashley R., Dec, 21 2022
Friendly service and fast offers on a challenging risk. Thank you, Sean!
Justin M., Dec, 19 2022
Sean was awesome.
Nancy A., Dec, 17 2022
Explain product. Man of god, faith, honesty & trustworthy.
Denise D., Dec, 17 2022
Sean was amazing and very helpful. I have peace of mind knowing I have someone who will take care of my insurance needs.
Bruce T., Dec, 17 2022
I worked with Sean and he was very nice to work with and very informative. He was aware of my time but still gave me all the information I needed to make an educated decision.
Daniel B., Dec, 16 2022
The service I received with Sean was second to none. I felt like a real person, not just another client. I felt like he has my best interest in mind, not just his own profits. Go Goosehead!!
David B., Dec, 13 2022
Sean Petersen's professional demeanor and thoroughness.
Swan I., Dec, 12 2022
Sean was very helpful at explaining the differences in the types of insurances I needed. He was very friendly and worked very quickly to get my policy started.
Chad F., Dec, 11 2022
Sean went above and beyond for us
Leigh B., Dec, 11 2022
Sean Petersen has gone above and beyond in assisting us with obtaining insurance on our 100 year old home. It has been a pleasure working with him.
Richard H., Dec, 11 2022
Sean was very helpful. He continue to work with me until we got everything completed.
Stephen B., Dec, 08 2022
He was helpful, friendly and quick.
Jeremy W., Dec, 08 2022
Sean is amazing. Great service!
Ashley B., Dec, 06 2022
Sean was the most helpful and efficient agent we've ever worked with. He answered all of our questions and thoroughly explained everything to make sure we were set up with the policy that fits our needs. I will recommend him and his services to everyone I know.
Walter S., Dec, 04 2022
outstanding service
Amy J., Nov, 29 2022
Excellent communication skills, polite and caring. Thank you
Jimmy K., Nov, 29 2022
Sean took care of us even on a holiday weekend when other insurance companies were closed for 4 days during thanksgiving
Sheri R., Nov, 18 2022
Excellent job
Robert L., Nov, 18 2022
Awesome service
Merton W., Nov, 08 2022
Prompt, thorough and personalized service. All questions answered and line by line comparisons made.
Joseph A., Nov, 07 2022
Not only did Sean do an excellent job, but was also able to get me better coverage at a lower cost. Thank you!
Lanae H., Nov, 04 2022
Sean Petersen jumped in at the last minute on my home purchase because we felt our rate was way too high. We were 48hrs from closing. Not only did he get us a rate more in line with expectations but he also got everything done in time for my closing. He was VERY informative and answered all of our questions. We're grateful he agreed to take a look and see what he could do. We feel like we can trust Sean and that's the highest compliment you can get coming from us.
Juan O., Nov, 03 2022
He give us what we need and was very serviceable
Samuel C., Nov, 03 2022
Sean was friendly and professional... got things done ASAP and communicated every step
Diana P., Nov, 02 2022
Excellent service very professional quick and to the point I shopped around for a rate, this was also the best rate received thank you!
Ian C., Oct, 31 2022
SHE KNEW ACTUALLY WHAT I WAS NEEDING AND LOOKING FOR
Lauretta J., Oct, 31 2022
Very easy process.
Justin M., Oct, 20 2022
Sean is awesome! He helped me with every step to a better policy with a great premium!