Need help with an existing policy?
Contact My Team
About Tom
Tom Scorza is an agent with Goosehead Insurance located in Ormond Beach,  FL. Tom  joined Goosehead because of his unwavering commitment to take care of his clients. Using cutting edge technology to shop with dozens of "A" rated insurance companies in just a few short minutes, he is able to find the right coverage at a competitive price. He takes the time to review all of the options and customizes a policy based on the unique risks and desires of each client. After finalizing an option, Tom is backed by a service team that has the highest client loyalty rating in the industry. Request a quote from Tom and you will quickly understand why Goosehead is one of the fastest growing distributors of home and auto insurance in the United States.
States Licensed In: FL, GA
Connect
200 E Granada Blvd, Suite 202
Ormond Beach, FL 32176

Languages spoken:
Spanish;English
Hours:


Download contact info

Follow me
We've got you covered,
and then some.
Homeowners Insurance >
Auto Insurance >
Flood Insurance >
Renters Insurance >
Condo Insurance >
Landlord Insurance >
Motorcycle Insurance >
Boat Insurance >
RV Insurance >
Life Insurance >
You've got the best of the best.
Meet the team.

Norma Verney
License #: W651069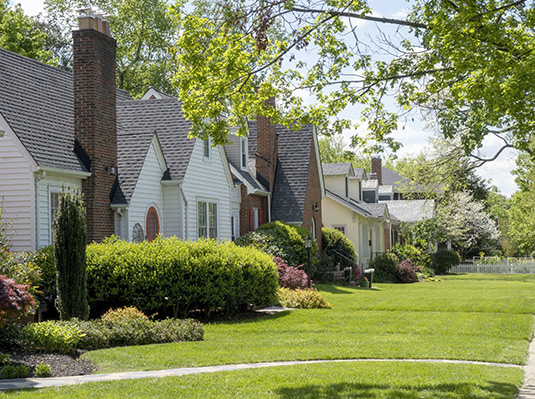 HOMEOWNER INSURANCE
Homeowners Insurance 101
After looking at dozens of houses you found a property you love. You've managed to come up with a down payment, get approved by a lender, and started wrapping your knick knacks in newspaper. Now you need to find a homeowners insurance policy that meets your needs, but how do you know if a policy is the right one for you?
Recent Reviews
Donna M., Sep, 20 2023
you are very helpful. when I didn't know if anything went through, you either called or sent me a text. You guys ROCK! I will tell everyone about your company. Thank You
Cynthia D., Sep, 20 2023
Very good and quick service for my needs.
James M., Sep, 17 2023
I called multiple insurance agencies when we relocated to Florida. Tom was the only one that followed up, walked us thru the policy and answered all our questions.
Alexandra C., Sep, 15 2023
very good help and responsive, a lot of good communication
Anthony R., Sep, 14 2023
You guys are on point with everything. Already recommended you to one of my friends. Thanks a lot.
Michelle M., Sep, 13 2023
Quick service
Melvin D., Sep, 09 2023
Excellent customer service
Kirsten T., Sep, 06 2023
We were thrilled that Tom Scorza found us a better deal! Thank you!
James E., Sep, 03 2023
Easy to work with
Joyce H., Aug, 26 2023
It was a pleasure working with Tom
Michael J., Aug, 24 2023
Tom was great it was a pleasure working with him
Tamara K., Aug, 22 2023
My husband spoke with Tom himself, but I listened on speaker and Tom was very courteous and knowledgeable. We felt very comfortable with him.
Karen J., Jul, 30 2023
Tom was very helpful and work hard to get me a good rate for home insu
Danny L., Jul, 26 2023
Great service and communication from Tom Scorza
Mark P., Jul, 25 2023
Excellent communication and explanations of varied services. Answered all my questions thoroughly and in a language I would understand. Thank you!
Edward A., Jul, 22 2023
Friendly and professional
Erin N., Jul, 17 2023
Very helpful. Answered all my questions and more. Always returned calls or emails in a timely manner. Thanks!
Angel L., Jul, 12 2023
Norma es muy Profesional muy amable y todo el proceso fue rápido muchas Gracias
Jamie M., Jul, 07 2023
Both Tom and Norma have been a pleasure to work with. They were quick and efficient at getting us quotes for affordable home insurance and answered any questions we had about our policies.
Raven L., Jun, 29 2023
Tom, is ALWAYS responsive and provides all the helpful information! As a realtor and client I can always count on Tom to be available to answer mine and my client's questions.
Eric C., Jun, 24 2023
Made me feel like a priority and explained my insurance options in a way I could easily understand.
Nancy R., Jun, 18 2023
Very informative and helpful
Dale R., Jun, 16 2023
impression
Katherine S., Jun, 12 2023
they took the extra steps in providing me with information that i needed to receive the best quotes available for my home. they answered my questions and concerns and were able to come up with a reasonable solution. Thank you Glenn & Tom
Steven A., Jun, 11 2023
Glenn was an excellent rep for Goosehead Insurance, very professional and acted in a timely manner.
Michael S., Jun, 08 2023
Glenn Scorza is the primary reason for the score I gave. I don't know him on a personal level but if everyone treated people the way I was treated this world would be a much better place. He's very knowledgeable, kind and most importantly, patient. I had a long list of repairs that needed to be complete before I could get insurance he checked on us a number of times throughout the process. I'd give his number to anyone that needed insurance.
Ruby G., Jun, 05 2023
Tom has been very patient and helpful to us. He's spent a lot of time answering our questions both via email and over the phone. We have appreciated all he has done to help us with our homeowners insurance.
Teresa L., Jun, 05 2023
The agent was professional, friendly, and knowledgeable. I received quotes quickly and was able to move forward with an informed decision.
Meagan K., Jun, 01 2023
Promote, good attention, good prices
Rolfe H., May, 30 2023
Great personal service. Hard to find these days!
Teresa M., May, 04 2023
Great customer service and communication!
James D., May, 03 2023
Tom, Norma and Glenn are very intelligent, professional and honorable people. They just have a great team over there, and are always available to answer my questions with no-nonsense expert advice.
Anna B., Apr, 29 2023
Great service and quick turnaround, thank you Glenn
Carol H., Apr, 27 2023
The coverage was the same as others and at a better price. Tom did a great job for Tim and I Thank you
Beth B., Apr, 21 2023
Everyone we've spoken with was great, listened to what we were looking for and made it happen! Thank you.
John D., Apr, 20 2023
Just made me understand everything. And gave me a good presentation
Melissa Q., Apr, 18 2023
Pleasant communication
Mark S., Apr, 16 2023
Quick response to questions and the transition was very smooth to their company
Sherri M., Apr, 15 2023
Glenn was very professional and helpful.
Anthony W., Apr, 14 2023
Tom was easy to work with, knowledgable, and courteous.
Richard Y., Apr, 12 2023
Great follow up!
Amy G., Apr, 06 2023
Responsive and found insurance that saves us money!
Lydia E., Apr, 03 2023
Personalized and excellent customer service.
Michael M., Apr, 03 2023
I had a great experience and would recommend to anyone.
Karen F., Mar, 29 2023
Glenn is knowledgeable and professional. He is also very helpful, answered all my questions and he has a nice personality.
Ron B., Mar, 23 2023
Norma has gone out of way, while on her vacation, to ensure I get everything for my policy to start when I close on my new house. She is amazing.
Karla C., Mar, 19 2023
Tom Scorza and everyone at Goosehead Insurance were very professional and knowledgeable. We received quick and timely insurance quotes and were able to make a very informed decision with the excellent customer service provided. They were able to answer any questions and address all concerns we had. We will highly recommend them to family, friends and everyone!
Vicki L., Mar, 16 2023
Tom was great and found us a fantastic price for our autos
Diane S., Mar, 14 2023
Glenn was very helpful and courteous. He made the process very easy.
Redia D., Mar, 13 2023
No problems
Cynthia G., Mar, 02 2023
Every one at this office is kind and receptive to your needs. Outstanding. Service. Thank you Norma and Tom for going out of your way to accommodate!
Anna D., Mar, 02 2023
They are the best in every way!
Samantha R., Mar, 01 2023
excellent service
Linda S., Feb, 28 2023
Professional. Answered all questions. Courteous.
Clifton J., Feb, 28 2023
Good service
Marc L., Feb, 25 2023
Tom made it easy
Jenny M., Feb, 21 2023
Excellent customer service. He kept me informed through the process
Stacey M., Feb, 15 2023
Insurance for new purchase
Chester P., Feb, 14 2023
Fast courteous respectful service!
John D., Feb, 11 2023
Tom Scorza and Norma were Great.
Bobbie P., Feb, 08 2023
Fast service and good prices
Celestine M., Feb, 07 2023
The agent was extremely helpful and patience.
Dorthey A., Feb, 05 2023
Because Glen and Tom Scorza return phone calls promptly and were able to give us a better deal on our car and house insurance
Craig U., Feb, 03 2023
Thanks
Kellie A., Feb, 03 2023
Glenn was amazing. Very helpful, patient, informative. Very appreciated during a time of stress as we prepare to purchase a home.
Danielle M., Feb, 02 2023
Tom was relatable. He was knowledgeable and he was kind. He got back to me right away love working with him and looking forward to continue to work with him.
Manny G., Feb, 01 2023
Tom was excellent, personable, efficient, and delivered
Kelli L., Feb, 01 2023
Glenn was great!
John R., Jan, 26 2023
OUTSTANDING SERVICE FROM GLEN
Dianne B., Jan, 22 2023
Tom was very helpful and knowledgeable
Daisy L., Jan, 21 2023
Excellent service, great communication and explanation of policy.
Suzanne A., Jan, 20 2023
Quick response and knowledgeable staff.
Daniel B., Jan, 20 2023
Tim was very thorough and helpful
Amanda O., Jan, 20 2023
Tom and Norma were prompt with responses and so helpful. Walking me through the options and taking the time was what really won me over.
Lucia K., Jan, 14 2023
Glenn was thorough in his search for the exact coverage and price range we needed. We was prompt, professional and friendly.
Denise B., Jan, 11 2023
Very quick service and very friendly
James S., Jan, 11 2023
Tom from goosehead was a pleasure to work with. He did the leg work that I normally do when looking for new insurance.
Patty K., Jan, 07 2023
Friendly knowledgeable fellows
Vonda C., Dec, 25 2022
The attitude of actually sharing knowledge of insurance coverage for me as a new Florida resident. Caring that I had the right coverage for my auto and home. Going one step further by partnering with other companies in streamlining what services are available in my area and the best services available.
Vonda C., Dec, 23 2022
Very knowledgeable and informative, great business ethics.
Justin L., Dec, 15 2022
Great customer service. Made the whole process very easy.
Alessandro P., Dec, 02 2022
Great service. Fast and efficient.
Marsha P., Nov, 21 2022
Painless. The guy was a gem!
Willis T., Nov, 05 2022
Personable, knowledgeable agents..Saved us a substantial amount of $$!
Elizabeth C., Nov, 04 2022
Easy to get quotes and new insurance
Jacob E., Nov, 04 2022
Glenn Scorza was very informative! He made the process very simple and easy to do.
Michael B., Nov, 04 2022
Responsive, excellent service
Eugenio C., Nov, 03 2022
The speed and the explanation was very easy
Terry W., Oct, 22 2022
They were very helpful and friendly.