Need help with an existing policy?
Contact My Team
About Theresa
Theresa Heitman is an agent with Goosehead Insurance located in Palm Beach Gardens, FL. Theresa joined Goosehead because of her unwavering commitment to take care of her clients. Using cutting edge technology to shop with dozens of "A" rated insurance companies in just a few short minutes, she is able to find the right coverage at a competitive price. She takes the time to review all of the options and customizes a policy based on the unique risks and desires of each client. After finalizing an option, Theresa is backed by a service team that has the highest client loyalty rating in the industry. Request a quote from Theresa and you will quickly understand why Goosehead is one of the fastest growing distributors of home and auto insurance in the United States.
States Licensed In: FL
Connect
Languages spoken:
English
Hours:


Download contact info

Follow me
We've got you covered,
and then some.
Homeowners Insurance >
Auto Insurance >
Flood Insurance >
Renters Insurance >
Condo Insurance >
Landlord Insurance >
Motorcycle Insurance >
Boat Insurance >
RV Insurance >
You've got the best of the best.
Meet the team.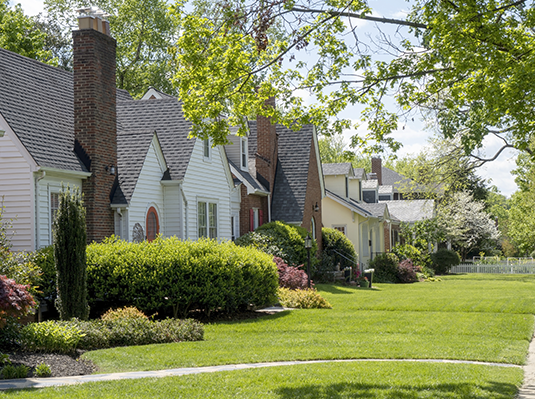 HOMEOWNER INSURANCE
Homeowners Insurance 101
After looking at dozens of houses you found a property you love. You've managed to come up with a down payment, get approved by a lender, and started wrapping your knick knacks in newspaper. Now you need to find a homeowners insurance policy that meets your needs, but how do you know if a policy is the right one for you?
Recent Reviews
Julianne S., Sep, 16 2022
Theresa was helpful Figuring out the best possible rate for me
Alan L., Aug, 30 2022
She got right on my problem and came up with solutions. I now have the insurance I needed.
Richard J., Jul, 18 2022
Very very helpful and attentive. Creative and very nice.
Robert R., Jul, 01 2022
Theresa's customer service level exceeded my expectations. Thank you
Carl S., Jun, 29 2022
I need to get a Flood insurance on my home and Thresa found me a great policy. All is good and she was very easy to work with- Thank You
Michele L., Jun, 29 2022
Theresa Heitman always does an exceptional job, and I trust her immensely and refer everyone to her.
Robert M., Jun, 28 2022
Prompt response & Theresa is very pleasant!
Toby M., Jun, 23 2022
A shoutout THANK YOU to Theresa
Gary A., Jun, 23 2022
Theresa was very responsive and able to help me where other agents fell short
MARIA B., Jun, 20 2022
Theresa helped me find a great solution for my insurance needs and always communicated with me.
Rokshana M., Jun, 16 2022
Theresa was awesome.
Janet S., Jun, 14 2022
Great response, coverages and Quotes from Theresa! she did an oustanding job from Quote, to placing coverage and Cancelling my Federated National policy for a refund. Highly reccomend this agent and agency!
Janet S., Jun, 14 2022
Theresa did an outstanding job! Very knowledgeable experienced agent who was very quick to respond and efficient! Great coverages and pricing too! I highly recommend Theresa and her Agency.
Robert S., Jun, 06 2022
I got canceled without written notice by an rouge heartless carrier . When notified that I had no insurance since may 24 Goose-head stepped up and got me an policy within 1 day
Angela C., Jun, 05 2022
She took action as if it was of urgency without me even informing her of it after calling 3 different agents for insurance. She was very attentive to my needs. Lastly, she was definitely caring for my concern.
Jefferson T., Jun, 01 2022
Theresa Heitman made it easy...most attentive agent I've ever experienced.
Rob A., May, 24 2022
Theresa was great and helpful.
Theresa H., May, 22 2022
Excellent Service and pricing! Very knowledgeable agent! Highly recommend! Theresa
Theresa H., May, 21 2022
Very knowledgeable agent m! Theresa helped us with our home auto umbrella and boat insurance with great pricing! I highly recommend Theresa
Gary B., May, 09 2022
Excellent service and a fair price
STEPHEN L., Apr, 06 2022
Great personal service
Vincent G., Mar, 30 2022
Customer Service
Johnsine J., Mar, 02 2022
Theresa was very responsive to my needs and provided me with a superior policy for my home. I have already referred my contractor to contact her for his needs.
Lorraine L., Feb, 27 2022
Top notch service from Teresa
Patrick J., Feb, 25 2022
Fast courteous service with fantastic follow up by Theresa. Would highly recommend
Heather S., Jan, 21 2022
Theresa was great and very patient with me!
Haydn M., Dec, 15 2021
Theresa Heitman. Theresa has been terrific to deal with. She is very knowledgeable and responsive. Theresa has made easy and smooth what could be an arduous and unpleasant experience.
Roy D., Dec, 15 2021
Theresa was great!!
Richard G., Dec, 12 2021
Most knowledgeable broker that I spoke with during the process- and not the cheapest! Theresa earned the business - a true asset to the firm.
Priscilla A., Nov, 24 2021
Theresa was very personable and was able to gather the best quotes for me so I could make a final decision on my home insurance.
Anne H., Nov, 08 2021
Very thorough and professional
Suzanne M., Nov, 05 2021
Theresa was great and your price was the best.
James K., Nov, 05 2021
Theresa was on target, nice, efficient and very responsive
Timothy P., Oct, 22 2021
Theresa was quick, super informative and no-nonsense. She provided us with exactly what we need AND saved us a ton of money...Awesome
Theresa H., Oct, 15 2021
Theresa is knowledgable, efficient and GREAT to work with! I highly reccomend her services.
Louise P., Oct, 14 2021
Good Communications
Violet F., Sep, 26 2021
Because my agent Theresa Heitman is really good at her job.
David F., Sep, 26 2021
Theresa Heitman is awesome!
Justin T., Sep, 15 2021
Everything was done super quick and at a great price.
Davia N., Sep, 11 2021
Great response and very knowledgeable
Patricia B., Sep, 09 2021
She listened to my needs
Dawn D., Aug, 25 2021
Theresa went above the call of duty !!! I just referred a friend . Her name is Patricia Boris.
Wendy T., Aug, 19 2021
Theresa was very prompt and attentive to fulfilling my needs pertaining to the purchase of my home owners policy!
Steven G., Jul, 14 2021
Attention to detail! Great communication!
Josephine S., Jul, 05 2021
Theresa is an outstanding agent! Responds immediately
Leanne G., Jun, 29 2021
Theresa is so very helpful and responds so quickly I love working with her she always goes above and beyond my expectations!
Deborah S., Jun, 28 2021
I requested a transfer of my agent after Chance Hazeltine did not respond to me after several months of me reaching out to him. Theresa on the other hand responded immediately both by phone and email, she was effective and found me a policy before my existing policy expired. She is the primary reason that I remained with your agency and a true professional.
Chase M., Jun, 28 2021
Theresa is amazing
Robert S., Jun, 28 2021
I am a disabled vet and I need an agent that will help me. I need an agent I can trust.
Leonardo B., Jun, 08 2021
Theresa was very kind and responsive to all my request. I would recommend her anyday
Marc G., May, 23 2021
Theresa was very helpful and responsive when searching for our policy
Karen G., May, 19 2021
Quick response
Patricia M., Apr, 14 2021
I liked working with your agent Theresa. She's very efficient and gets back to you right away.
Lawrence H., Apr, 01 2021
Fast, professional service.
Kimrorn T., Mar, 26 2021
Theresa is very responsive and has excellent customers service skill. When we needed to get the documents in a short time frame, she was able to deliver and showed us that we are a priority. We will definitely refer her to friends and family.
Chris G., Mar, 10 2021
I'm satisfied
Dale W., Mar, 05 2021
good work
Joanne W., Mar, 01 2021
Very nice and efficient gal.
Carline D., Feb, 23 2021
Professional, fast and nice people
Amer C., Feb, 22 2021
Great service and able to address all questions / concerns
Frederick H., Feb, 18 2021
Timely follow up, consultative approach, professional communications.
Mark R., Feb, 06 2021
Theresa was absolutely wonderful to work with. Very helpful, very diligent.
Ellen V., Jan, 31 2021
Good and responsive customer service
Lina A., Jan, 30 2021
Agent was very good.
Michael A., Jan, 29 2021
Help..lol
Corey R., Jan, 24 2021
Great rate. Excellent service from Theresa
Tiffany E., Jan, 14 2021
Theresa has been very responsive and found us the best rate on our insurance policy.
Maria H., Dec, 21 2020
Sham was very efficient and fast to respond and the policy I recieved was great!
Sara K., Dec, 14 2020
Very easy to work with, answered questions, and had the best price!
Stephen M., Dec, 03 2020
Fantastic follow-up and follow-through.
Diana B., Nov, 23 2020
Sham is just so helpful and he really makes sure that we received the best option for our needs.
Denise K., Nov, 22 2020
Great Service and competitive Rates, what more could a person want?
Joe V., Nov, 21 2020
Great Service. Real people.
Amanda R., Nov, 20 2020
Theresa was friendly and helped me understand what I needed in a policy. Also, she was quick to respond to any questions. Thank you
Alejandro P., Oct, 30 2020
The service to find what I needed
Jenny S., Oct, 29 2020
Theresa has saved us a lot of money, and does what she says she is going to do for us! I've been so grateful for the work she's put in for us.
Jason N., Oct, 09 2020
She is game changer. Smart efficient and good humored
Robert A., Oct, 06 2020
Everything was absolutely perfect. Theresa handled everything with professionalism, accuracy, and precision. I am completely satisfied and would definitely purchase insurance through Theresa again.
Richard H., Sep, 27 2020
Theresa is always there to answer my questions. Insuring a home in Florida is more complex than most states and she has provided excellence guidance.
Joanne L., Sep, 26 2020
Theresa is the best!
Raymond N., Sep, 26 2020
Very pleased.
Jessica J., Sep, 01 2020
Theresa went above and beyond to help me, inform me, and quick responses the entire process!
Mario L., Aug, 30 2020
Fast and affordable quote
Steven M., Jun, 17 2020
Theresa does the work of 3 people, and still managed to make me feel like her most important client. I will be giving her some great referrals.
Sam P., Jun, 01 2020
.
Ervine J., May, 30 2020
felt like it
Christopher J., May, 22 2020
Theresa.Heitman@goosehead.com
Shelbourne M., May, 19 2020
Theresa was helpful, friendly and explained everything. She made this easy.
Robert A., May, 18 2020
Customer service was excellent
Victoria T., May, 11 2020
Very smooth process, easy to use docu sign prompts
David B., May, 07 2020
Teresa was very responsive communication was Great
Winston O., May, 04 2020
Excellent service.
Gofranul H., Apr, 30 2020
Response was quick
Austin B., Apr, 30 2020
excellent and efficient service
Raymond T., Apr, 30 2020
Theresa is the best
Diane S., Apr, 22 2020
Great service. Very responsive.
Evelyn C., Apr, 03 2020
she was more than helpful ,pleasant and very knowledgeable
Robert A., Mar, 23 2020
Agent was very professional and kind.
Anthony O., Mar, 21 2020
Theresa worked magic during our refi. We didn't know we previously had such poor quality insurance and our new lender for the refi required us to obtain a new/better policy. Within 24 hours Theresa at Goosehead Insurance not only obtained our new policy exceeding the requested standards of the lender but saved us a substantial amount yearly!
Shaun S., Mar, 18 2020
Excellent customer service
Robert A., Mar, 17 2020
Seamless, very easy to work with, responsive to my needs, great listener. Awesome!
Jodi D., Mar, 13 2020
Just amazing and easy to deal with
Denise H., Mar, 13 2020
Knowledge and courtesy of agent promptness in returning emails and calls, plus price.
Jacqueline C., Mar, 13 2020
Knowledgeable with great customer service.
Rosayma L., Mar, 12 2020
Stephen was amicable, quick and help me obtain what I was looking for.
Darin S., Mar, 02 2020
Very professional and made process simple
Oscar J., Feb, 24 2020
Reliable, work ethic (weekends/nights) and fast response.
Roy D., Feb, 22 2020
Helpful and well knowledged and polite
Amber L., Feb, 19 2020
Theresa was great at customer service and was quick to respond to me when I asked a question.
Mildred R., Feb, 13 2020
Quick and efficient service with savings!
Breona R., Jan, 30 2020
She was awesome!!!!!
Cynthia C., Jan, 28 2020
professionalism
Mary K., Jan, 14 2020
Because Theresa is amazing. I recommend her to friends every chance I get.
Anne M., Dec, 30 2019
Excellent customer service received by Stephen B. He answers all questions, returns calls promptly and is very knowledgeable in servicing our insurance needs.
Sean P., Dec, 20 2019
Theresa and her cohort Stephen are awesome and have really gone the extra mile(s) for me to get all my insurance needs lined up well ahead of schedule. Thank you all! Sean
Sean P., Dec, 19 2019
Theresa was terrific in getting everything st up for me as a 1st time home buyer. I had questions later, she called me back in a timely manner. I had more questions later and her partner Steven, covering her for lunch, was able to quickly access my file, answer my 3 specific questions and eased my concerns in a matter of about 10 minutes. Great customer service!!!
Robert W., Dec, 16 2019
Needed a less expensive policy. The agent was friendly, and made the transformation very easy
Billy E., Dec, 16 2019
Service was very professional and responses to my question were answered quickly and correctly. They anticipate you questions and are ready.
Donald R., Dec, 16 2019
She listened
Tonya S., Dec, 12 2019
Theresa was very friendly and provided excellent service.
Mark P., Dec, 05 2019
Theresa is great to work with.
Michael N., Nov, 23 2019
Excellent professional service. Quick and proactive response
Scott M., Nov, 19 2019
Excellence
Gary R., Nov, 18 2019
Worked hard to meet our deadline
Richard D., Nov, 11 2019
Very helpful, and timely
Kevin J., Oct, 11 2019
Theresa in my opinion has gone further, above and beyond to assist me and I really feel that having someone like her who is so willing to go the extra inch (Theresa actually went miles for me) is why I feel so strongly about the ratings I gave.
Stephanie B., Sep, 30 2019
Helpful and tentative!
Alexandra H., Aug, 22 2019
The process was incredibly simple and easy.
Michael J., Aug, 15 2019
Theresa provided quick and efficient service to us
Mark A., Aug, 09 2019
My agent did an excellent job looking for a policy that not only met my needs but was affordable.
Kenneth C., Aug, 05 2019
Great service and very pleasant to speak with.
Jonathan M., Jul, 22 2019
I had spoken with many individuals regarding my home insurance and while everyone was giving me the same options Theresa was the only person to speak to me as more than a customer and really made me feel like I can trust her advice. I appreciated how friendly and kind she was. It was her attitude towards me that was my deciding factor.
Andrew I., Jul, 08 2019
Very helpful people that you deal with! Sounds like they give a shit!
Susan T., Jul, 02 2019
The owner of the Palm Beach Gardens office, Theresa Heitman, answered all my questions regarding the policy and got back to me in a prompt manner.
Julie A., Jun, 24 2019
They provided me with a number of quotes that were all responsible
DONNA K., Jun, 20 2019
Excellent service.
Christine L., May, 23 2019
excellent service
Brett R., May, 21 2019
Theresa Heitman was very professional and answered all my questions. I would recommend her in the future.
John A., May, 17 2019
so far so good
Yasika A., May, 16 2019
From the first time I spoke to Theresa, she was very kind, patient, and informative and is always available to answer any of my questions.
Brian J., May, 14 2019
Theresa is amazing!
George S., Apr, 26 2019
Theresa did a Fantastic job getting this done ... quickly and no hassle ... ordered the inspection .. DONE!
Kim Y., Apr, 19 2019
Excellent service and very knowledgeble.
Patricia A., Apr, 15 2019
My agent Theresea was knowledgable, personable, and very patient.
Carole L., Apr, 01 2019
Personable, knowledgeable, and professional
Frank H., Feb, 28 2019
Price and customer service
Jacqueline M., Feb, 14 2019
Theresa was very knowledgeable and helpful. She kept the process moving along quickly and presented a good option. Thank you.
Emily J., Feb, 08 2019
Theresa Heitman
John R., Jan, 15 2019
excellent service, price and speed of delivery.
Michael W., Jan, 11 2019
Extremely helpful, courteous, and expeditious, what more could a customer want? Great service
Nica B., Dec, 19 2018
Theresa was a pleasure to work with. She answered all of my questions and my husband's questions. She also researched one of our questions and called us back with an answer by the end of the day. Great job!!
Gail K., Dec, 18 2018
Theresa worked very hard to find the biggest discounts and the right policies for me. Wasn't rushed through the process.
Richard D., Nov, 27 2018
My Agent, Theresia Heitman provides me with excellent service. I go to her for everything and refer all of my business associates and friends to her. Thank you Theresia you are a Star!
Marcello G., Oct, 24 2018
Price
Mark S., Oct, 19 2018
Good service
Kelly M., Oct, 12 2018
Friendly and courteous staff with amazing fast convenient service!
Terri B., Oct, 10 2018
Theresa Heitman was very knowledgeable, professional and helpful with any questions I had.
Judy M., Sep, 27 2018
Excellent customer Service
Debra A., Sep, 14 2018
The agent was very professional and made me feel welcome to your agency
Gustavo A., Aug, 31 2018
Great agent good prices good communication
Lamar N., Aug, 20 2018
Theresa Heitman is absolutely awesome! I've never had such service from an insurance agent! Very happy with the quote and the coverage.
Todd R., Aug, 14 2018
Very knowledgeable, professional and helpful with my needs
Thomas J., Aug, 10 2018
The service I received and the professional manner in which I was greeted.
Cheryle B., Jul, 26 2018
I enjoyed working with Theresa. Honest, reliable and straightforward
Kenneth A., Jul, 18 2018
I'm very impressed with Theresa. So friendly, she saved us a lot on our new policy and she came highly recommended by another customer.
Benjamin A., Jul, 02 2018
Very responsive and helpful
Linda J., Jun, 18 2018
Great customer service, very informative and had answers to all my questions.
Ava C., Jun, 03 2018
the agent was very helpful made me feel I was important
Michele L., Jun, 01 2018
Incredible customer service with prompt quotes, better quotes than previous home ins policy, very happy with Theresa Heitman!
Jamie O., May, 10 2018
Theresa Heitman did & has always gone above & beyond when it comes to serving her clients! I gave her the auto info last minute & she was still able to get me a quick & terrific rate. I will continue to use her & refer her to others.
Daniel C., Mar, 26 2018
Fast response, great service
Jennifer A., Feb, 13 2018
Theresa is amazing. Super responsive, helpful and knowledgeable.
Megan E., Feb, 05 2018
Personal service provided by a local agent.
Anthony R., Dec, 20 2017
Excellent customer service
John F., Dec, 12 2017
Amazing service, and fast responses, always with a smile :)
Richard D., Dec, 05 2017
My Agent Theresa Heitman was fast, courteous, professional and presented the best policy that fit my needs. Couldn't ask for anything more. I am referring a close business associate of mine to Theresa today. Thanks, Richard Cobb.
Stephen D., Nov, 30 2017
Hello Mark, I am Linda Van Arsdale, Stephen's wife. I do all the financial work and paper work in our household, so I found Theresa from a referral and couldn't be happier with all she's done for us. She has expedidated this transaction quickly and professionally. The other agents I contacted prior to calling Theresa have given higher quotes and, in 2 cases, have yet to send me quotes. I will definitely refer anyone who is seeking insurance to Theresa.
Michael A., Nov, 21 2017
Stephen was extremely helpful and cordial. He answered my questions and was very patient. Stephen went over and beyond he caught an error in the wind mitigation report that would have cost us one of the credits. I am very pleased with my decision to have Stephen as my agent for my homeowners insurance. Keep up the good work. -Jana Ream
James M., Nov, 20 2017
I love Theresa Heitman's quick service and her friendly personality, extensive knowledge makes me feel very comfortable. Thank you for your help!
Enver C., Oct, 19 2017
I am really satisfied with the service and product hence the reason for selecting the above
Susan P., Aug, 23 2017
This is the absolute best service I have ever received from an insurance agent - attentive, quick and thoughtful. The best there is!
PAVEL V., Aug, 14 2017
Theresa was very helpful
Mauricio R., Jul, 26 2017
Was very helpful and made me feel like there were there for me
Theresa H., Jul, 22 2017
Pricing was fantastic, service and response from agent outstanding! Theresa is very personable, knowledgeable and efficient at what she does. I completely understand all the options and coverages available on my home, auto and umbrella as she took the time to review all the coverages available to me and my family. GREAT job!
Theresa H., Jul, 22 2017
The service was second to none. Theresa explained all the coverages, was extremely prompt at getting us the Quotes, gave us choices and saved us money while providing more coverage! I already referred her two friends and a family member. Great job Theresa, thank you!
Serge G., Jul, 20 2017
Theresa has been excellent through this whole process. She has communicated every step of the way and gone above and beyond to ensure we understood everything that we were looking at. She even noticed an error made by the home inspector on the mitigation report, immediately reached out to him to get it corrected,and forwarded us a copy of the revised report as soon as she received it. Her service is truly exceptional!
Kesher M., Jun, 24 2017
Theresa Heitman has amazing customers service skills. She works fast and she is available to answer whatever questions may come up.
Donald S., Jun, 17 2017
Theresa was very thorough and terrific to work with.
Emilios P., Jun, 15 2017
Agent was responsive, took time to explain line items of the policy, provided alternative solutions
Martin M., May, 25 2017
Teresa called me personally went over my whole policy for my new home. I was not sure which coverage to get she explained everything in detail she is a great asset to your company I'm recommending her to all my friends to shop there policy. Not only did she give me the top-of-the-line coverage she also beat everyone's prices with better coverage.
Samuel A., May, 12 2017
Theresa's professional, friendly, and prompt response gave us several options to find a policy that fit our needs.
Michael J., May, 07 2017
Theresa Heitman worked with me to answer all questions I had and took the time to find the best suited policy for my needs. Very helpful for a first time home buyer obtaining home insurance for the first time.
Joyce M., Apr, 23 2017
she saved us a ton of money !
Jeffrey D., Apr, 12 2017
The agent was very responsive and helpful
Robert B., Apr, 06 2017
Wow. Theresa was amazing...friendly, efficient, and definitely an asset to your company. Thank you!
Michael J., Apr, 03 2017
Theresa was great, thanks!
Quatia G., Mar, 29 2017
Excellent Customer Service!
Kristen B., Mar, 29 2017
We're first-time home buyers, and Theresa was incredibly patient with many questions and requests that we had. Additionally, we requested quotes from several agencies, and Theresa was the only one who had read the inspection report thoroughly enough to realize we'd need coverage for our screened porch and to add the endorsement, then explain what it was and why she added it. She also took the time to get quotes for replacement cost and ACV and explain the differences before we even asked her to. The other agencies all offered only one quote each. The premiums might have looked lower upon first glance -- then we'd look at the coverages and realize they didn't include any coverage for our screened porch, and they were at a higher deductible. We know we're in great hands with Theresa, and we're so happy our loan officer recommended her!
Donna T., Mar, 29 2017
Excellent communications..really made sure I understood the policy to insure good coverage.
PAVEL V., Mar, 21 2017
Easy process and Theresa was available at any time to answer any question. Kept the process flowing with minimum interruption to my work day! WONDERFUL!!!!!!
Miriam B., Mar, 11 2017
Teresa was wonderful. The whole process was easy. She answered my questions patiently and fast!!!! Love her!!
Leanne G., Mar, 07 2017
Very Helpful! Quick to respond.
Henry W., Mar, 03 2017
Very attentive service
Lorena W., Mar, 01 2017
Amazing client service! Theresa Heinman was extremely helpful, efficient and prompt with her replies to my many questions.
Miguel S., Feb, 24 2017
Professional treatment
Howard S., Feb, 15 2017
The service we got was incredible! Theresa & Stephen are the best!
Kelsey L., Feb, 15 2017
The agent was terrific.
Steve K., Feb, 10 2017
Theresa is intelligent, knowledgeable and provided me with excellent upscale service! I have already referred her 3 friends & colleagues. Thank you THERESA!!
JANE B., Feb, 02 2017
Theresa Heitman was easy to work with and very helpful
Juliette G., Jan, 16 2017
Great customer service and personality she gave me all the information i needed any answer every question I had very wonderful experience
Henry W., Jan, 10 2017
Agent Theresa, advice and experience
Richard H., Jan, 09 2017
Very responsive service - quick and efficient - best prices for best coverage obtained.
Stephen T., Jan, 01 2017
She was able to research and get me several new policies at good rates in a very short time frame. She always answered my calls and called me back when she said she would.
Anne G., Dec, 19 2016
She is relentless! I like that she goes the extra mile.
Sharyl H., Dec, 02 2016
Exceptional customer service
Sandra L., Nov, 13 2016
Excellent thorough customer service!!
Sonia P., Oct, 30 2016
Your incredible Customer Service Attention - Very Refreshing
HENRY D., Oct, 18 2016
Theresa was available all the time easy to reach. She was great on explaining the details and listening.