Need help with an existing policy?
Contact My Team
About Sev
Sev Tamayo is an agent with Goosehead Insurance located in Palm Coast,  FL. Sev  joined Goosehead because of his unwavering commitment to take care of his clients. Using cutting edge technology to shop with dozens of "A" rated insurance companies in just a few short minutes, he is able to find the right coverage at a competitive price. He takes the time to review all of the options and customizes a policy based on the unique risks and desires of each client. After finalizing an option, Sev is backed by a service team that has the highest client loyalty rating in the industry. Request a quote from Sev and you will quickly understand why Goosehead is one of the fastest growing distributors of home and auto insurance in the United States.
States Licensed In: FL
Connect
4869 Palm Coast Parkway Northwest, Suite 1
Palm Coast, FL 32137

Languages spoken:
English
Hours:


Download contact info

Follow me
We've got you covered,
and then some.
Homeowners Insurance >
Auto Insurance >
Flood Insurance >
Renters Insurance >
Condo Insurance >
Landlord Insurance >
Motorcycle Insurance >
Boat Insurance >
RV Insurance >
Life Insurance >
You've got the best of the best.
Meet the team.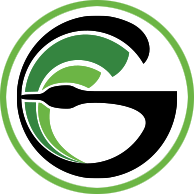 Jon Tamayo
License #: W843700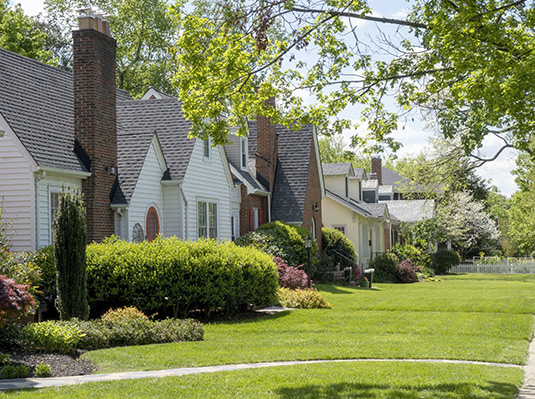 HOMEOWNER INSURANCE
Homeowners Insurance 101
After looking at dozens of houses you found a property you love. You've managed to come up with a down payment, get approved by a lender, and started wrapping your knick knacks in newspaper. Now you need to find a homeowners insurance policy that meets your needs, but how do you know if a policy is the right one for you?
Recent Reviews
Cynthia V., Sep, 18 2023
Jon was very informative and available when needed Thank you
Lynne B., Sep, 15 2023
Great customer service! Appreciate how quickly the agent returned my call with the information I needed.
ANDER P., Sep, 10 2023
Although Jon and I playing phone tag for a few days because he was busy and I work night shift, it was a very good experience overall!!
Kenneth A., Sep, 08 2023
Jon has responded professionally to all our questions and explained the entire Florida insurance requirements. Jon was very courteous and friendly which made us feel comfortable.
Heather F., Sep, 07 2023
Sev was extremely nice and price was acceptable.
Alexander D., Sep, 06 2023
Amazing customer service
Lance S., Aug, 28 2023
The professional manner which all affairs where handled.
Lance S., Aug, 28 2023
The assistance offered in order to get the right policy.
Dawn H., Aug, 12 2023
Sev has developed an auto policy for me which fits my needs. He demonstrated honesty, efficiency, availability, wisdom & patience.
Cristina C., Aug, 04 2023
I appreciate the thorough review of the policies to ensure i understand my coverage.
Judy F., Aug, 03 2023
I'm very happy with the efficiency and expertise of my representative, John. The fact that he also makes house calls is very convenient
Patricia R., Aug, 01 2023
Very thorough and friendly service. Thank you!
EVERY S., Aug, 01 2023
Excellent service
Janee F., Jul, 29 2023
Superior service and excellent communication and compassion in the customer service aspect!!
Trevi A., Jul, 24 2023
Excellent explanation and fast response!!
Kathy G., Jul, 24 2023
Great people to know. An awesome job they did for me. Thanks
Catherine N., Jul, 20 2023
I was able to obtain home insurance not only at a lower rate but with better coverage. Service and follow up was amazing!
Angelita F., Jul, 15 2023
Jon was very helpful, helped me with exactly what I needed and went over everything with me in detail
Madelyn R., Jul, 11 2023
Jon was so great to work with. He took the time to explain every detail to my husband and I as this is our first home purchase. Very grateful for his attention to find us exactly what we needed!
Darla M., Jul, 07 2023
Incredible service, quick, knowledgeable, friendly, professional
Robert F., Jul, 06 2023
Jon Tamayo, the agent, took his time to explain all the levels and differences in certain types of insurance.
Kenneth D., Jun, 30 2023
Sev handled things wonderfully, he definitely earned our business!
Cheryl S., Jun, 27 2023
Explained everything extremely well. Was very pleasant and easy to work with.
Laura J., Jun, 24 2023
Great customer service Very knowledgeable
Ashley S., Jun, 23 2023
Jon was wonderful and answered any questions I had. He provided me a reasonable quote for our new house. He made the process very smooth.
Barbara P., Jun, 21 2023
The excellent service I received from Jon!!
Edward P., Jun, 21 2023
Jon was knowledgeable, accommodating, extremely professional and prompt in response to questions or concerns that I had.
August W., Jun, 21 2023
Pleasant and to the point
Michelle E., Jun, 20 2023
Jon was friendly, responsive and did a great job explaining the policy and coverages. It's been a pleasure doing business with him and his company.
Ashley G., Jun, 18 2023
Sev was amazing
Christopher K., Jun, 13 2023
Informative, timely responses, presented options with pros and cons. Overall, made the process easy.
Michelle E., Jun, 10 2023
Overall niceguy and step by step went over everything with us.
Robert M., Jun, 09 2023
Sev was professional and timely with all his dealings with us throughout our entire buying process. He was friendly and listened to our needs and was able to deliver what we needed!
Patrick M., Jun, 07 2023
Dealing with Sev Tamayo was a fantastic experience. I will tell everyone I know.
Mark H., Jun, 07 2023
Excellent service by Sev
Donald L., Jun, 07 2023
Great rate , great customer service
Diane C., Jun, 06 2023
Very knowledgeable. He gave me a great price.
Wai Y., Jun, 04 2023
great service and follow up
Melissa D., Jun, 03 2023
Jon was awesome to work with. He went above and beyond. He didn't "sell" us insurance, he asked about our wants and needs. Then he found options that worked for us. I have been telling everyone how great he us. Thank you!
John C., Jun, 02 2023
Jon was great. Very helpful and knows his stuff!! Thanks.
Catherine W., Jun, 02 2023
Very professional n friendly
James L., Jun, 02 2023
Jonathon was very helpful, and we have already referred some friends!!
Linda P., Jun, 01 2023
Prompt, polite, patient, knowledgeable and very helpful service.
Reese C., Jun, 01 2023
Jon is great. Best agent I have had to date. Thanks!
Thalia R., Jun, 01 2023
nice to work with explained everything to me answered all my questions. Told me if I had any other questions to call. Sev was easy to talk to.
Mary A., May, 31 2023
Quick response. Easy to work with
Kevin H., May, 30 2023
It was quick and easy. They did a great job. Sev was great. Could not have asked for a better experience.
Charles S., May, 30 2023
Excellent service and prompt
James M., May, 12 2023
Prompt, professional service
Otto M., May, 04 2023
Sev was very knowledgeable, and professional, and provide all the information, I need to make a final decision. I am very pleased with his services and I look forward to continue working with you guys in the future.
Denise M., Apr, 28 2023
Excellent Service
James B., Apr, 27 2023
He was honest and spoke clear, and made me understand the different types of insurance to have. Thank you
Maria G., Apr, 26 2023
Sev answered all my questions and was patient in explaining the whole process. Replies to emails and phone calls quickly. Very professional and friendly service.
Beth S., Apr, 21 2023
Jon was very quick to get back to me with a quote and the customer service was wonderful.
Philip C., Apr, 21 2023
Quick response.
Debbie T., Apr, 16 2023
Very professional, understanding, having the patiences of explaining the coverage on our home.
Linda S., Apr, 15 2023
Sev is very knowledgeable and helped us get insurance for our new house.
Peter G., Apr, 09 2023
Jon provided excellent customer service in a timely manner. I will be recommending to him to my brother and aunt who also plan to move to Florida.
Eileen T., Apr, 07 2023
Fast fair service
Manuel A., Apr, 06 2023
Sev was very helpfull
Carol D., Apr, 06 2023
Jon was very helpful and explained the coverage options in detail. He made the process easy and we were able to confidently chose the best policy.
Jennifer P., Apr, 06 2023
Jon was amazing! Explained everything very thoroughly and helped me make the best decision for me.
Vito C., Apr, 04 2023
prompt attention to my needs
Cecille D., Apr, 01 2023
Sev provided knowledgable information and was fast with getting me the products I needed.
Joyce D., Apr, 01 2023
Efficient, timely, friendly. Gave a very knowledgeable, confident explanation of insurance options. Thank you
Nancy W., Mar, 30 2023
Jon was very knowledgeable and respectful, and how he presented the different plans. He also gave me a great example, so I would understand something such a star above my head in the insurance field and he was very personable and caring and calm and listened.
Karolyn Q., Mar, 30 2023
I felt all options were looked at and due to an issue we had to go with Citizen's insurance. I felt that I received great customer service and that I was in good hands.
Kenneth H., Mar, 25 2023
Awesome Customer Service
Joseph V., Mar, 03 2023
someone told me to speak to sev and im glad i did he talks to me and gives me the best options thank you SEV
Jay B., Mar, 01 2023
Knowledgable about their product. Answers in a timely manner.
Sheilah C., Feb, 26 2023
Very professional and helpful. We are both very pleased with dealing with GooseHead Insurance.
David W., Feb, 25 2023
Great serviceably Sev. Good followup, competitive pricing
John L., Feb, 24 2023
Quick Professional Service VERY Knowledgeable Staff Member Answered ALL Of Our Inquiries.
Donna R., Feb, 21 2023
He was well informed and made it easy for me
Sierra D., Feb, 17 2023
Fast, easy, always available.
Maureen D., Feb, 16 2023
Immediate response and explained our needs. Excellent recommendation
Tyler A., Feb, 15 2023
The reason I gave the score is because Jon made it quick and easy for me to save money on my car insurance.
Kathleen M., Feb, 11 2023
Jonathan made it very easy to switch insurance companies and get the right price.
Emily D., Feb, 11 2023
Great personal service.
Beth S., Feb, 11 2023
He made me feel comfortable with Goosehead, and I wasn't with my last one. Thank you very much.
Madison P., Feb, 06 2023
Policy was well explained and all my concerns were addressed
Maria M., Feb, 03 2023
Jonathan was super helpful and informative during the entire process. The entire process was super easy and quick and it was all thanks to Jonathan!
Dylan R., Feb, 03 2023
Jonathan was super helpful and informative during the entire process. He taught me so much in regards to Auto Insurance. The entire process was super easy and quick.
Jessica H., Jan, 29 2023
Service provided by Jon was great!
Sammy S., Jan, 28 2023
Customer service was great and fast in response always!!
Carrie M., Jan, 19 2023
Jon helped me so much and showed lots of patience with me. Thank u
Carol S., Jan, 17 2023
The professionalism and knowledge of the representative. I have already referred someone to my representative.
Michael L., Jan, 17 2023
They were very helpful and friendly. At a time where there was so much to do, they did an amazing job of taking some of the pressure off and making the transition as easy as possible.
Teresa G., Jan, 13 2023
Jon is wonderful! He is thorough, patient, knowledgeable, helpful, and professional. He taught us more about our insurance coverage in an hour than our last aged taught us over the years they provided coverage. He has excellent communication skills and is very attentive and proactive. We appreciate the opportunity to work with him.
Mark A., Jan, 13 2023
Jon at Goosehead is the most professional insurance professional we have ever come in contact with.
Shena B., Jan, 10 2023
All good
Marisa S., Jan, 09 2023
Sev Tamayo is the reason for the amazing score. He is the absolute best and I have switched all of my insurance policies, my mothers policies and have encouraged friends to go through him for the best service and the best rates. Sev is the best!!
Paul C., Jan, 05 2023
My new agent Sev Tamayo has been very helpful.
Alivia M., Jan, 05 2023
Super helpful and nice, really made it easy to understand for someone with no knowledge about the insurance.
Chandra S., Dec, 27 2022
Very knowledge and quick with responses.
Joseph G., Dec, 26 2022
thorough and informative
Joseph C., Dec, 20 2022
No problems, had all explained.
Timothy B., Dec, 19 2022
Sev was very helpful and easy to talk to.
Candy C., Dec, 19 2022
Very nice and understanding
Antonio L., Dec, 19 2022
Very friendly, knowledgeable of the business, came to me highly recommended.
Michael A., Dec, 19 2022
Sev was extremely responsive to all our questions and found the best possible policy to suit our needs. Highly recommend.
Linda K., Dec, 03 2022
Prompt service , great quote
Scott N., Dec, 02 2022
Jon gave good care in completing my decision on which insurance policy I should go with. He treated me like the only customer that he had that day. Great service. Thank you so much Goosehead and company!!!!!
Destinee N., Nov, 30 2022
He was really happy and helped me so much
Joseph G., Nov, 25 2022
Needed better coverage
Meredith P., Nov, 08 2022
Jon was wonderful to work with! He made the entire process extremely easy.
Theodore G., Nov, 04 2022
Excellent and honest personal service. Unusual in this day and age. Thank you Sev Tamayo.
Robert D., Nov, 03 2022
Jon has made the process very easy and has been extremely helpful with everything from start to finish. I am at a loss for words to describe how pleased we are. Thanks
Paul G., Oct, 31 2022
Extremely knowledgeable, professional and thorough!
Barbara Z., Oct, 30 2022
Excellent prompt service, knowledgeable and honest.
Deborah M., Oct, 28 2022
Sev is awesome! guided us through it all and even though we had some bumps that took a year to solve he was there at the end to get us taken care of.
Wayne Z., Oct, 25 2022
Jon explained everything and shopped around for best price. Good job
Dennis B., Oct, 19 2022
Very good explanation of insurance policy.