Need help with an existing policy?
Contact My Team
About Jordan
Jordan Reyes is an agent with Goosehead Insurance located in Pensacola,  FL. Jordan  joined Goosehead because of his unwavering commitment to take care of his clients. Using cutting edge technology to shop with dozens of "A" rated insurance companies in just a few short minutes, he is able to find the right coverage at a competitive price. He takes the time to review all of the options and customizes a policy based on the unique risks and desires of each client. After finalizing an option, Jordan is backed by a service team that has the highest client loyalty rating in the industry. Request a quote from Jordan and you will quickly understand why Goosehead is one of the fastest growing distributors of home and auto insurance in the United States.
States Licensed In: FL, AL
Connect
13 Palafox Place #200
Pensacola, FL 32502

Languages spoken:
English
Hours:


Download contact info

Follow me
We've got you covered,
and then some.
Homeowners Insurance >
Auto Insurance >
Flood Insurance >
Renters Insurance >
Condo Insurance >
Landlord Insurance >
Motorcycle Insurance >
Boat Insurance >
RV Insurance >
Life Insurance >
You've got the best of the best.
Meet the team.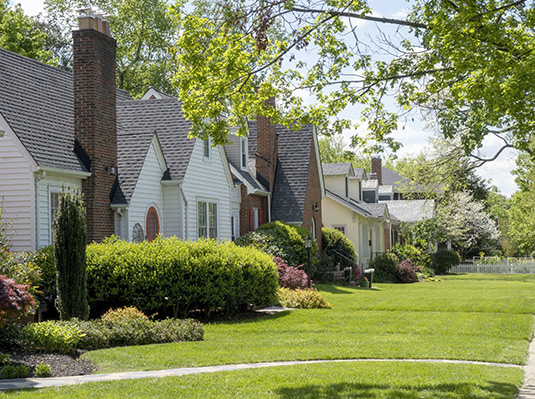 HOMEOWNER INSURANCE
Homeowners Insurance 101
After looking at dozens of houses you found a property you love. You've managed to come up with a down payment, get approved by a lender, and started wrapping your knick knacks in newspaper. Now you need to find a homeowners insurance policy that meets your needs, but how do you know if a policy is the right one for you?
Recent Reviews
Kendal S., Sep, 22 2023
Tiffany was very kind and very responsive to every detail.
Leslie V., Sep, 21 2023
Austin communicated promptly and clearly. He was thorough and accommodating
Jennifer P., Sep, 17 2023
Austin is very friendly and professional. He knew exactly what I needed and found the right coverage for me.
Thomas D., Sep, 11 2023
professional, concise assistance...
Linda W., Sep, 10 2023
Follow up
Juan S., Sep, 03 2023
Austin was thorough and very informative with the information on the policy he was setting up for me. Also, he communicated well with me throughout the entire process making sure that I knew what was going on. Thanks Austin!
Kacie K., Sep, 03 2023
Great agent
Juhlya S., Aug, 28 2023
Keith was so thorough and kind through out the entire process!
Hayes K., Aug, 27 2023
Only agent who actually spoke to me personally about obtaining insurance for our upcoming property.
Ashley O., Aug, 25 2023
Keith was very knowledgeable and spent a lot of time answering my questions. He is also very friendly and personable.
CHRISTOPHER L., Aug, 22 2023
Austin was a big help. Thank you
Leann H., Aug, 20 2023
Tiffany was very responsive & explained the policies for me. I really enjoyed working with her
Mark D., Aug, 19 2023
Austin was very poliet, easy to work with, and took the time to explain everything.
Karen E., Aug, 19 2023
Keith was very knowledgeable.
Sheryl C., Aug, 14 2023
Tiffany is extremely personable and professional. She walked us through the process and answered all of our questions. I highly recommend working with Tiffany.
Edwin L., Aug, 12 2023
Tiffany was very attentive and was very helpful answering my questions and explaining.
Lydia H., Aug, 11 2023
Service was excellent.
Sarah E., Aug, 06 2023
Austin helped me find the best rates and answered all of my questions promptly.
Eva C., Aug, 04 2023
Agent always either answered when I called/emailed/text or got back in touch with me as soon as he could. Answered and explained what I was looking at and needed to be aware of. Didn't push anything down my throat. Biggest plus was returning my calls and shopping for me.
Mark T., Aug, 03 2023
Great customer service.
Mary A., Jul, 24 2023
Tiffany Lawrence was amazing!
John S., Jul, 23 2023
Everyone was thorough helpful and accommodated my continuing changes throughout the home buying process.
Ashley D., Jul, 22 2023
Keith was very helpful. He answered all my questions and explained everything very thoroughly.
SUELYNN C., Jul, 21 2023
Jordan was amazing to work with. He is very knowledgeable and courteous, Made our transition to our new Auto policy fast and seamless. You can tell he takes pride in what he does. I've already referred a good friend over to Jordan. Keep up the excellent work!
HUGH R., Jul, 20 2023
He worked extremely hard on getting me a good quote for my commercial insurance when many other agencies did not give me the time of day. I highly recommend getting in touch with Jordan and let him put a package together for you!
Michael P., Jul, 19 2023
Austin expedited my quote request and was very professional and responsive. I needed a quote extremely quickly in order to have closing docs ordered prior to my closing, and he delivered.
Michelle S., Jul, 15 2023
Quick to respond, helpful and friendly
TaLacey S., Jul, 14 2023
When notification went out to several different insurance agents at the same time. Ken responded within the hour the other agents took 24-48 hours to respond. When I finally got a chance to speak to him he answered my questions although I really didn't have any questions because my lender uses you guys and he gave great reviews. So I went with goosehead. So thank you for your quick reply he was very easy to do business with
Angelena D., Jul, 14 2023
Great customer service skills, polite, answered all my questions and very detailed and knowledgeable in this field.
Brenda S., Jul, 13 2023
Everything explained to my satisfaction
Dee K., Jul, 05 2023
Quick responses, knowledgeable, helpful with questions
Rick B., Jul, 03 2023
Austin was quick and professional, a pleasure working with him.
Brenden K., Jun, 20 2023
Austin was very informative and a pleasure to work with.
Tori M., Jun, 17 2023
Austin was amazing to work with! He got me what I needed super quickly, explained everything in great detail and was super friendly
WILLIAM D., Jun, 15 2023
Responsiveness to requests for quotes, reasonable rates.
Selina J., Jun, 14 2023
Keith was helpful and responded quickly.
JAMES M., Jun, 12 2023
The communication was great and they were able to get me a policy that not many others could.
Norma B., Jun, 07 2023
Tiffany was wonderful to deal with. She was friendly, professional and very diligent. I will recommend Goosehead to those who have insurance needs.
JONATHAN A., Jun, 06 2023
Jordan took the most time out of several agents that I talked with to explain everything in great detail. I would definitely recommend him to others looking for insurance.
Martha P., Jun, 03 2023
Each person was professional, helpful, and courteous.
CHRISTINA L., Jun, 02 2023
Jordan was very knowledgeable and prompt with helping us with not only homeowners insurance, but also quotes for car and jet ski insurance.
Ashleigh D., Jun, 01 2023
Keith made the process super easy and informative. He answered all my questions in a way that was easy to understand and made me feel confident in my decisions.
Susan B., May, 30 2023
Fast, knowledgeable service; very personable and thorough.
Michelle A., May, 30 2023
Keith was easy to work with. He explained our options clearly. Business was transacted quickly and efficiently.
Adrienne D., May, 09 2023
Tiffany explained all of it and gave us the best coverage composted to competitors. She worked with our lender to get information she needed and kept me informed of each step. Very professional and knowledgeable.
DENNIS M., May, 06 2023
Friendly, yet businesslike and very informative throughout the process
Michael J., May, 03 2023
Good, fast, transparent
Michael B., May, 02 2023
Prompt and transparent service
Kiley L., May, 02 2023
Tiffany was wonderful and informative and responsive. I appreciate all her help.
Ana I., Apr, 29 2023
Keith was very helpful and informative.
John H., Apr, 26 2023
Honest quick service. I will be using y'all for other properties in the near future.
Tiesha J., Apr, 25 2023
Tiffany is knowledgeable and engaging. She also provides top-tier customer service. I needed her to bind a policy by a certain date/time and she went above-and-beyond to make sure that happened.
Joseph D., Apr, 24 2023
Excellent customer service, very informative on insurance coverage. Very knowledgeable and pleasant to work with.
Alexis S., Apr, 23 2023
Austin helped me to find a lower insurance policy and walked me through the transition of switching to the new one. He made me feel more at ease about car insurance .
Robert F., Apr, 17 2023
Great agent, professional along with finding me the best quote
William C., Apr, 13 2023
Tiffany Lawrence was great, I felt more confident buying a policy from her because she took the time to tell me what I was paying for and what my coverages would be. She answered all my questions and made the purchase of my policy very easy.
Robin S., Apr, 13 2023
Everyone was so kind, and attentive to my needs as a new home owner, and was able to save me quite a bit of money on my policy. Thank you!
SYDNEY E., Apr, 12 2023
Jordan has been great at communicating frequently and answering all of my questions!
HEATHER L., Apr, 11 2023
Jordan is amazing!
Harry C., Apr, 10 2023
Prompt friendly service!!
JONATHAN S., Apr, 07 2023
Jordan is the best!
Gary G., Apr, 03 2023
I have wanted to use Farmers for over 30 years.
Aaron A., Apr, 03 2023
Austin was patient with me as I shopped quotes and worked well to present the best options.
Tyler R., Mar, 30 2023
Agent was efficient, thorough, and helped us find a policy and price that we are comfortable with
Bradley S., Mar, 28 2023
Friends of Keith!
Beth B., Mar, 28 2023
Austin was available and he went above and beyond to meet our needs.
Katherine B., Mar, 26 2023
Thank you
Jean-luc V., Mar, 24 2023
Austin was very helpful and the only insurance person who actually reached out to us by phone instead of just email.
Jonah K., Mar, 23 2023
Tiffany was amazing on getting things done
Jennifer H., Mar, 22 2023
Awesome communication and Tiffany answered all my questions. She was successful finding a better policy that also saved me money!
Tanya R., Mar, 17 2023
Excellent customer service
Laurie G., Mar, 16 2023
Keith was very helpful and professional. He made this a simple process. I will be recommending his services to my friends and family.
Frank N., Mar, 16 2023
Tiffany was great! Answered and explained everything about the insurance policy to us and got us a great rate!
Tracie G., Mar, 14 2023
Very informative, Fast response answer all my questions. Very nice to talk with
Jonathan C., Mar, 13 2023
I have known Austin for a few years. When I asked him to look into quotes for me, he found comparable coverage for even less than I had been paying before.
Jeffrey B., Mar, 10 2023
Tiffany has been outstanding in her assistance, responsiveness and communication.
Jessica A., Mar, 10 2023
Austin was determined to find the right policy for me. My situation was complicated. I needed insurance that would satisfy multiple people, including me, my mortgage company and the HOA in my community. Getting everyone on the same page was challenging, and Austin needed to draft multiple policies from different companies to find the right one. Further, he did it all quickly, with a closing rapidly approaching. I was working with other brokers, but they weren't able to do what Austin did. On top of that, he was always friendly, respectful and available.
Carlos B., Mar, 09 2023
Great personal service. Thank you!
KAREN A., Mar, 04 2023
Jordan Reyes was very prompt in returning my call and professional.
ALEXANDER X., Mar, 04 2023
Jordan Reyes' assistance and professional made this feel seemless.
Emerson M., Mar, 01 2023
The customer service and depth of knowledge granted to me during my initial request for a quote. Keith has been a value asset in our transition to our new home.
Savannah J., Feb, 24 2023
Tiffany and the team at Goosehead are always quick to respond and happy to explain anything and everything. I'd recommend them to anyone! 10/10
Robert L., Feb, 21 2023
We are new to the state, insurance is handled very different in Fla than our current state. Keith has excellent customer skills as I had many questions and multiple calls to figure out what I wanted to do. He was very patient, answered all questions and took time to explain everything. In short, Keith is the reason for my excellent score for your company.
Kaitlyn D., Feb, 20 2023
Very helpful representative, stayed in regular contact and answered all questions we had for the multiple properties and policies we needed.
Jamari S., Feb, 20 2023
Keith was very helpful and knowledgeable about insurance in our area. He was very informative in explaining the cost breakdown sheet.
Tracy V., Feb, 18 2023
Austin was very helpful and prompt with the umbrella policy we needed and it was at a great rate.
Robert M., Feb, 15 2023
Took care of everything with one call, and had the best rates to boot!
Dakota B., Feb, 13 2023
Excellent service.
Kenneth C., Feb, 10 2023
Pretty cool guy
SUZANE R., Feb, 05 2023
Jordan was very helpful and understanding. Plus I saved more money!!
JUDITH B., Feb, 03 2023
excellent customer service and they delivered what I needed in an urgent matter
Richard A., Jan, 31 2023
Service, pricing, coverage
Susan C., Jan, 31 2023
Thorough discussion of coverage and explanation of what each item is for.
Darren C., Jan, 31 2023
Very thorough discussion of the policy and fair pricing
JAMIA L., Jan, 30 2023
He was awesome
Derek H., Jan, 25 2023
Estimate, ease of process, and Tiffany was very helpful and professional.
Breanna H., Jan, 25 2023
Kelsea was very professional and informational. Helped me differentiate the difference in quotes and being a first time home buyer informed us of a few things to look at. Definitely the best by far
Heather W., Jan, 22 2023
Kelsea was wonderful! She took the time to explain the policy we were getting and was able to give ua quotes in a very tinely fashion.
Donavan F., Jan, 20 2023
Great communication, handled things fast, informative
LAURA N., Jan, 17 2023
My Agent Jordan Reyes has been extremely helpful. I could not have asked for better service.
Hector L., Jan, 14 2023
Nice costumer services
Michael S., Jan, 12 2023
She made the process very simple. And she was very polite.
Barbara W., Dec, 23 2022
After over a week looking for insurance I received a quote that I liked
Zachary B., Dec, 21 2022
He's been great and got my family a great price for our home and auto.
David S., Dec, 21 2022
Kelsea was very helpful in getting us insured!
Joseph C., Dec, 19 2022
Able to answer all our questions and explain everything. Very prompt on returning my call and was able to help us quickly.
Leslie Y., Dec, 16 2022
Customer service was excellent
Ross M., Dec, 15 2022
Tiffany was very personable, and very responsive. She gave me some good options and was very concise in her work. Great team member you have there!
Dee A., Dec, 12 2022
Timely, professional service!
Byron M., Dec, 11 2022
Professionalism
Kurt A., Dec, 10 2022
Excellent personal attention and follow up. Thanks!
Trent D., Dec, 09 2022
I could tell that Keith cared about my needs as he took the extra steps find the right policy.
MEGAN M., Dec, 09 2022
Jordan's friendly personality and quick turnaround times to complete deliverables. Thanks Jordan! :)
BRIANNA N., Dec, 09 2022
Jordan was excellent! He was very knowledgeable and explained everything I had questions about very thoroughly!
Brett V., Dec, 07 2022
Was really good at explaining and told me why for any insurance decision in a this vs that way.
Mary C., Dec, 04 2022
Great service.
Chad W., Dec, 03 2022
Jordan Reyes
SHAWN K., Dec, 02 2022
Very courteous and explained everything to me in great detail
Saul V., Dec, 01 2022
Fast response and open communication getting the best deal for me. Thank you.
Consuelo S., Nov, 30 2022
Keith excellent customer Service prompt , timely manner and Professional
TARA B., Nov, 29 2022
Jordan Reyes was very pleasant, informative and responsive to any questions or concerns.
SCOTT J., Nov, 26 2022
Your team was simply amazing and wish we had known about Goosehead when we started the process to purchase our beach home !! With only a days notice you came through with policies that everyone else failed to provide at a very reasonable price. The very prompt attention you provided was beyond what anyone could have expected !
Chuck S., Nov, 26 2022
Excellent customer service and provided three amazing insurance quotes in short time to save a home sale from falling through. Would highly recommend Goosehead in the future!
PATRICIA I., Nov, 25 2022
He was very professional and knowledgeable and went over and beyond to get us insurance to meet our pending closing date! Highly recommend him!
Clifton A., Nov, 22 2022
All I can saw is WOW! I've searched high and low for the right auto insurance policy. I needed something affordable, but with specific coverages to meet the needs of my family. After working with Tiffany I feel confident that we are set! Tiffany's professionalism and knowledge of the industry really shined! I couldn't be happier and I'm telling everyone where to go if they are looking for insurance…great job!!
HARRY B., Nov, 21 2022
follow thru
LINDA H., Nov, 20 2022
My prime reason is because of Jordan Reyes. He was a considerate and caring person who always gave 100% to every question I had. He was the first agent I encountered that came through with all the details of our insurance needs. Thank you, Jordon, from the bottom of my heart.
Shaun C., Nov, 20 2022
Keith was knowledgeable and helpful, and made the entire experience easy to understand.
GARY S., Nov, 19 2022
They did an excellent job transferring my insurance
David P., Nov, 19 2022
Knowledge and courtesy of agent
Wendy P., Nov, 18 2022
Kelsea was wonderful in assisting with homeowners insurance as well as asking about vehicle insurance.
EREK J., Nov, 15 2022
Fantastic service
IOANNIS C., Nov, 10 2022
Good research and pricing Exemplary treatment from agent as he walked me through each coverage in detail and he answered my questions.
Donna F., Nov, 06 2022
She was very helpful, friendly & patient
Kathleen D., Nov, 03 2022
She was very detailed, communicated well, cheerful and helpful
Isaac D., Nov, 02 2022
Kelsea provided great service and was very responsive.
Ronald E., Nov, 01 2022
Kelsea is probably the nicest agent I've spoken with, and worked to get me a policy that fit my needs with the lowest premium possible.
ANNE C., Oct, 31 2022
Very friendly, fast and CONVENIENT!
Ashton G., Oct, 29 2022
Wonderful experience
Amber M., Oct, 28 2022
Excellent customer service. Detailed answers and complete understanding of policy.
Steven K., Oct, 28 2022
very knowledgeable
Edward C., Oct, 28 2022
very efficent
KATELYNN A., Oct, 27 2022
Jordan was very friendly and kind! He helped me understand what I didn't know and was always there if I had questions!
Elaine B., Oct, 27 2022
I've spoken to Lindsey and Tiffany and both of them were very polite and answered our questions. My daughter referred us to this company,I'm glad she did.very pleased . Thanks.
Lisa T., Oct, 24 2022
Excellent customer service from Kelsea Taylor. Great premiums for coverage that have saved us money. Thank you!