Need help with an existing policy?
Contact My Team
About Ryan
Ryan Altenhof is an agent with Goosehead Insurance located in Rockledge,  FL. Ryan  joined Goosehead because of his unwavering commitment to take care of his clients. Using cutting edge technology to shop with dozens of "A" rated insurance companies in just a few short minutes, he is able to find the right coverage at a competitive price. He takes the time to review all of the options and customizes a policy based on the unique risks and desires of each client. After finalizing an option, Ryan is backed by a service team that has the highest client loyalty rating in the industry. Request a quote from Ryan and you will quickly understand why Goosehead is one of the fastest growing distributors of home and auto insurance in the United States.
States Licensed In: FL, GA
Connect
1384 Heritage Acres Suite B
Rockledge, FL 32955

Languages spoken:
English
Hours:


Download contact info

Follow me
We've got you covered,
and then some.
Homeowners Insurance >
Auto Insurance >
Flood Insurance >
Renters Insurance >
Condo Insurance >
Landlord Insurance >
Motorcycle Insurance >
Boat Insurance >
RV Insurance >
Life Insurance >
You've got the best of the best.
Meet the team.

Jordan Altenhof
License #: w383433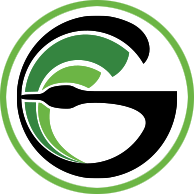 Jessica Stavrakas
License #: W931360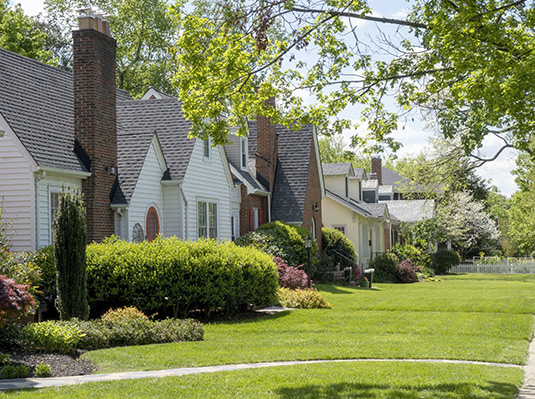 HOMEOWNER INSURANCE
Homeowners Insurance 101
After looking at dozens of houses you found a property you love. You've managed to come up with a down payment, get approved by a lender, and started wrapping your knick knacks in newspaper. Now you need to find a homeowners insurance policy that meets your needs, but how do you know if a policy is the right one for you?
Recent Reviews
Brad M., Sep, 20 2023
Ryan took the time to answer all of my questions, spelled out all of my options, was friendly and professional as well as very patient with me.
Nancy W., Sep, 17 2023
Ryan was great. We got put on hold due to a hurricane in the area but picked up where we left off with no increases in FL days later. Saved money too.
Lorraine M., Sep, 08 2023
Service and subject matter expertise
Ruby M., Sep, 08 2023
Jessica was amazing and very informative! She gave direct answers and made sure we understood every step of the process!
Micheal H., Sep, 07 2023
Rapid response, easy access, all questions answered in understandable terms, and a very friendly and knowledgeable agent.
Roberto M., Sep, 07 2023
World class service and communication.
Emily S., Sep, 04 2023
Jessica was easy to work with she made finding the right home insurance easy for me. She responded very quickly to any concerns I've had.
Christian S., Aug, 25 2023
Quick responses, professional, and great offerings!
Wilmar B., Aug, 23 2023
Fast, friendly and professional service!
James T., Aug, 16 2023
You handled are Insurance very skillfully. You handled our insurance matters very well Thank You
Tanya C., Aug, 15 2023
Top notch customer service
Jeremy C., Aug, 15 2023
Ryan Altenhof was very professional and responded to our insurance needs quickly. All of our questions were answered in a timely manner.
Chelsea R., Aug, 14 2023
Jessica went above and beyond for us to get insurance on our house and keep our closing date. The big box insurance company I had been working with stops work before 5 with no weekend hours. Jessica worked late on a Friday night to help us and I am beyond impressed with her dedication, efficiency (so fast) and excellent customer service. Jessica saved us from losing our dream home when it was down to the wire. I am forever grateful for her.
Rhonda H., Aug, 11 2023
Fast service
Richard M., Aug, 10 2023
Ryan Altenhof is amazing. He was very patient and answered all of our questions. We have not shopped for homeowners insurance in years so there was a lot to ask. I am also a local Realtor and I refer as many clients as I can to Ryan.
Valmar T., Aug, 10 2023
Ryan is quick to respond with inquires I made. He made to process seamless and easy.
Kristin S., Aug, 09 2023
We are buying a house and Jordan was helpful with the whole process
Luis R., Aug, 08 2023
professionals
Michael M., Aug, 06 2023
Ryan was great! Very responsive and answered all questions quickly.
Jeremy K., Jul, 26 2023
Easy to understand, fast and to the point
Linda S., Jul, 26 2023
Quick response time from Jessica.
Scott L., Jul, 24 2023
Best quotes, with choices, compared to other groups, goosehead stands out
Devin B., Jul, 21 2023
Jordan helped me to understand the policy. I am new to homeownership and she was helpful. I appreciate the time she took to help me with every question I had.
Rose M., Jul, 19 2023
Jordan was fantastic to work with.
Nicolas W., Jul, 19 2023
Jordan went above & beyond helping us.
Andok B., Jul, 18 2023
Everything was great
Nathan S., Jul, 11 2023
Very professional, responsive service and competitive pricing.
Patrick S., Jul, 07 2023
Jessica was so helpful and was able to answer any and all questions.
Katherine S., Jul, 02 2023
Jordan is wonderful. Would definitely recommend your business to others.
Georgia S., Jul, 02 2023
Jordan is amazing. Very attentive and got us great quotes for our rental properties. Thank you.
Aaron A., Jun, 29 2023
Great response time. Very fast turnaround on providing a range of insurance quotes. Quick and seamless process to start a policy.
Christine R., Jun, 24 2023
Personal touch and quick, kind service!
Stephen G., Jun, 21 2023
They got back to us quickly and provided exactly what we asked for. Didn't try to stir us to something else.
Othman O., Jun, 18 2023
Jessica was very helpful, she was constantly in contact with me, making sure I provide proper documentation. She is very nice and courteous.
Carmen E., Jun, 09 2023
Provided me with all the information I needed
Delores A., Jun, 08 2023
Well, first of all, I am a senior, retired, and on a fix income. When you have someone like Jordan Altenhof guiding you every step of the way, answering all types of questions asked, quickly responding ALL THE TIME, really helps with the process of getting my home insured. These insurance companies are Lord knows a handful but I Thank Jordan of finding me a plan (not so cheap) but at least I hope to be insured Finally...I hope Tower Hill will be just as patient as Jordan has been. Thank You Goosehead for All of your help which is much appreciated!
Linda B., Jun, 08 2023
Goosehead was able to provide the insurance we needed in a timely manner. Thanks
Larry H., Jun, 08 2023
Great service on a rushed timeline.
Bradley H., Jun, 07 2023
Very prompt response and service.
Lalon H., Jun, 05 2023
The quote came fast, was easy to understand and jessica made it easy to choose.
Perlita F., Jun, 02 2023
Amanda gives an excellent customer service.
Alphonse L., Jun, 02 2023
Outstanding customer service with attention to detail
Henry A., Jun, 01 2023
Incredible service every step of the process
Alix P., May, 31 2023
My experience with Amanda O'Neil at Goosehead Insurance couldn't have been smoother! She is very knowledgeable and handled my new homeowners policy and flood insurance with professionalism. I will be referring my friends to this agency.
Lydia J., May, 31 2023
I reached out to many companies for insurance quotes and Goosehead was by far the most attentive. I had Amanda and Ryan reach out to me on the same day to make sure I was taken care of and it was the best pricing by far. Amanda also included a basic, better, best quote to give me options. For context, I still haven't received responses from several other companies. I like that I didn't have to hassle anyone to get a quote. That, matched with the best price is why we went with Goosehead.
Tyler B., May, 31 2023
Ryan was very helpful and was able to provide insurance quotes very quickly. He clearly summarized the highlights and differences in each policy option, so we were able to review and execute in a short amount of time.
Ernest P., May, 31 2023
Excellent service, professional responsiveness, from start to finish.
Diego S., May, 30 2023
Since first contacting Goosehead, I've felt welcomed. Every time I initiated communication, I received an immediate response. Very professional team, especially Amanda, who's been the point of contact handling my insurance needs.
Lori I., May, 30 2023
I contacted several insurance companies trying to get quotes, Amanda is the only one that would get back to me. She called me several times making sure I didn't have any questions. Amanda was very friendly and professional. She was able to answer all my questions in a timely matter and it never felt like I was bothering her.
Joseph P., May, 10 2023
Quick , accurate. Multiple viable options
Karen H., May, 09 2023
Very Professional and Answered All of my Questions
Edgar A., May, 05 2023
We just purchased a new home in Florida!
Paul W., May, 02 2023
The service Jessica Stavrakas provide was outstanding. She worked really hard for us to gain insurance in a state that is getting more and more difficult to do so. She always stayed in contact with me and kept me posted of the situation. Thank you Jessica for all that you did for us.
Sean A., Apr, 29 2023
Awesome service
Melissa N., Apr, 28 2023
Very friendly and helpful with process
Paula S., Apr, 25 2023
We feel we have a great policy at a good price. Jessica was courteous and helpful throughout the steps taken to arrive at the conclusion.
Tharanie A., Apr, 25 2023
I was referred to the company by a friend, unfortunately I did not receive and answer to my email or text to her current agent, but easily connected with Jessica when I went through the online quote option. She quickly presented a few options and helped me move forward with finalizing within a few days.
Cleo S., Apr, 24 2023
Excellent explanations and quick response of your agent Jessica Stravakis!
Eileen M., Apr, 24 2023
Jordan acted fast-we needed a quote ASAP and she did it!!
Steve M., Apr, 23 2023
A great person to work with and real knowledgeable.
Judy M., Apr, 22 2023
Very helpful and informative
Cynthia G., Apr, 17 2023
Jordan was friendly and professional, responded quickly to any requests for information about policy options, and coordinated account enrollments right away once selected.
Jean S., Apr, 16 2023
Jessica was very friendly, understanding and very prompt and responsive.
Ed H., Apr, 15 2023
Jessica was very professional and extremely helpful.
Gerardo B., Apr, 14 2023
very prompt on hos response and looking for best policy for me.
Nicholas K., Apr, 13 2023
Courteous, Fast, etc.
Paula N., Apr, 13 2023
Did the job and I'm happy with the outcome!
Levie C., Apr, 11 2023
Amanda was amazing! She made the process smooth and simple. I really appreciate her answering all of my questions and working at my speed to get me the policy I needed.
George G., Apr, 10 2023
Jessica did a great job explaining everything and was very quick at getting stuff done. Thank you so much.
Jamara F., Apr, 10 2023
Very responsive, great customer service, made the process easy.
Michael M., Apr, 09 2023
Easy process
Kevin C., Apr, 06 2023
Working with Jessica was amazing! She's customer service oriented and you can tell that she really cares about the customer. Very responsive and has an attention to detail. Great job!
John S., Apr, 01 2023
Professional and prompt.
Gina L., Mar, 31 2023
Ryan was kind, efficient and just took care of business.
Razvan M., Mar, 31 2023
Promo response, professional and good rates
Mark S., Mar, 30 2023
Jessica was extremely efficient and responsive to all my request. She followed up and there was no lapse on getting my quote and documentation processed. I am very impressed with her and this companies service.
Troy R., Mar, 30 2023
Ryan was amazing. Always returned calls and got us out quotes and insurance without delay.
Nancy S., Mar, 29 2023
Jessica was extremely courteous and professional. She answered all of my questions and was very helpful and informative of the process to also cancel my previous policy. Kudos to Jessica!!
Willard T., Mar, 23 2023
very responsive
Paul M., Mar, 21 2023
Ryan explained our policy concisely and professionally. He has been very responsive to our inquiries. Thank you.
Stephanie W., Mar, 17 2023
She was very helpful with getting our insurance and answering our questions
Dennis C., Mar, 16 2023
Our agent worked hard to get us the best pricing.
Kathleen E., Mar, 14 2023
Very efficient and friendly. Follow-up was very impressive. Rates they were able to obtain very satifactory.
Rudolph D., Mar, 06 2023
very polite and fast service
Adam T., Mar, 05 2023
Good communication and they beat my insurance company I've been using for over 18 yrs. Goosehead is the best choice.
Richard A., Mar, 01 2023
Great service from Ryan
Terri W., Feb, 26 2023
Responsive, knowledgeable customer service
Charlotte B., Feb, 25 2023
Great service from Jessica.
Robert B., Feb, 25 2023
Excellent service from Jessica and Goosehead
Sherline A., Feb, 24 2023
Because Ryan was very knowledgeable, fast, understandable and sympathetic
Brooke R., Feb, 22 2023
Jessica was wonderful and made this process seamless.
Teresa B., Feb, 17 2023
Friendly and professional
Mary S., Feb, 16 2023
Very polite and helpful. Good prices as well
Paul W., Feb, 10 2023
Very fast and friendly service
Lydia F., Feb, 10 2023
I like the service, what they offered and very nice persons working there.
Teodoro D., Feb, 05 2023
Quick response
Isaac V., Feb, 04 2023
Ryan is very knowledgeable and friendly. Easy to work with! He goes above and beyond!
Nimockra A., Feb, 03 2023
Was not hard to get insurance quickly!
Stanley S., Feb, 02 2023
Great service answered all questions and explained.
Michael K., Jan, 31 2023
Ryan was very upfront and professional and explained all options clearly and promptly.
Veronica T., Jan, 25 2023
Quick response and most reasonable quote. Amanda was great!
Lisa C., Jan, 24 2023
Ryan was on top of everything and super communicative during the process!
Michael T., Jan, 16 2023
Prompt service, and good communication.
Bethanne B., Jan, 14 2023
Jessica was so helpful
Michael T., Jan, 13 2023
Amanda was very conscientious, knew what she was talking about/doing
Ben Q., Jan, 08 2023
Quick responce. Inferdtsnding sbout what I wanted. Worked quotes quotes quickly.
Alyson U., Dec, 24 2022
Easy process, no issues, friendly
Peta G., Dec, 20 2022
The price, the customer service so far
Warren K., Dec, 08 2022
Excellent service and communication
Hassan K., Dec, 05 2022
The quickness and professionalism
William W., Dec, 05 2022
Fast service, excellent product knowledge helped us make a decision quickly
Romell G., Dec, 02 2022
Fast response. Helpful, and very welcoming.
Cassandra J., Nov, 23 2022
Amanda was very efficient!
Joseph R., Nov, 15 2022
fast efficient service; answered all questions, very knowledgeable, and offered options
Kristina R., Nov, 07 2022
Excellent customer service to help secure the best policy for our needs.
Karen B., Nov, 03 2022
Awesome service!
David S., Nov, 03 2022
they made it very easy for me.
Sebastian C., Nov, 03 2022
Fast, efficient, friendly service. Great work Amanda!
Richard A., Oct, 30 2022
Ryan was very responsive and shopped for the best rates for our situation. thx
William R., Oct, 30 2022
Amanda was so friendly and worked very quickly in the time frame we had. Was very impressed.
Ronald D., Oct, 29 2022
Very knowledgeable and familiar with our location. Easy to work with.
Jaruwee P., Oct, 29 2022
Fair price & good service
Sylvain B., Oct, 22 2022
Great professional service