Need help with an existing policy?
Contact My Team
About Josh
Josh Davis is an agent with Goosehead Insurance located in Wildwood,  FL. Josh  joined Goosehead because of his unwavering commitment to take care of his clients. Using cutting edge technology to shop with dozens of "A" rated insurance companies in just a few short minutes, he is able to find the right coverage at a competitive price. He takes the time to review all of the options and customizes a policy based on the unique risks and desires of each client. After finalizing an option, Josh is backed by a service team that has the highest client loyalty rating in the industry. Request a quote from Josh and you will quickly understand why Goosehead is one of the fastest growing distributors of home and auto insurance in the United States.
States Licensed In: FL
Connect
1102 North Main Street, Suite C
Wildwood, FL 34785

Languages spoken:
English
Hours:


Download contact info

Follow me
We've got you covered,
and then some.
Homeowners Insurance >
Auto Insurance >
Flood Insurance >
Renters Insurance >
Condo Insurance >
Landlord Insurance >
Motorcycle Insurance >
Boat Insurance >
RV Insurance >
Life Insurance >
You've got the best of the best.
Meet the team.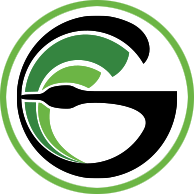 Kate Long
License #: W871013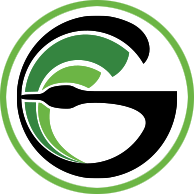 Kirsti Jessmer
License #: W629917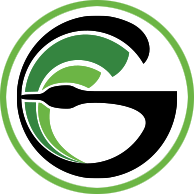 Michael Winter
License #: P047947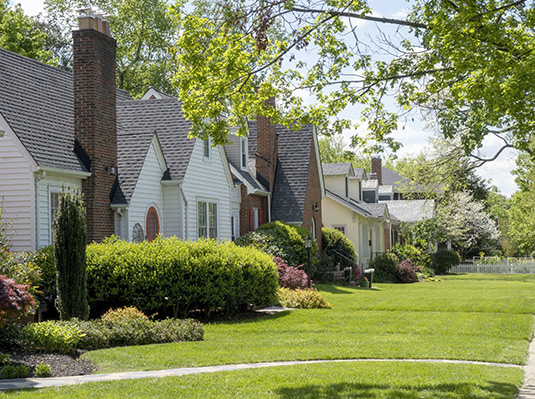 HOMEOWNER INSURANCE
Homeowners Insurance 101
After looking at dozens of houses you found a property you love. You've managed to come up with a down payment, get approved by a lender, and started wrapping your knick knacks in newspaper. Now you need to find a homeowners insurance policy that meets your needs, but how do you know if a policy is the right one for you?
Recent Reviews
David H., Nov, 19 2023
Joshua returned phone calls as promised and got me a great rate for my car insurance. Joshua handles all my insurance needs in a very professional manner and I appreciate his honesty.
William T., Nov, 16 2023
Kate was very helpful,friendly,knowledgeable,and patient. We have already referred a friend to Kate. We will continue to do so in the future. Thank you for assisting us with our insurance needs.
Terry C., Nov, 06 2023
The customer service was great from Kirstie! She took the time to work with me after hours and found me home insurance for much less than I was paying currently.
Michael C., Oct, 25 2023
Kate Long was very Knowledgeable and Professional.
Robert B., Oct, 17 2023
Joshua has been very helpful and interested in what I need. He brings an extensive background in insurance to help direct you in understanding options.
John O., Oct, 16 2023
Kate long was extremely knowlegable and explaiins all faucets of Insurance in a easy manner
Diane C., Oct, 08 2023
Joshua Davis was extremely helpful and knowledgeable. I would recommend him to any one.
Philip C., Oct, 08 2023
Josh was very helpful and found Travelers Insurance for me. Every other company told us that Travelers was not writing auto Insurance in Florida. In fact it was Josh's idea to use Travelers because I have them for my home Insurance.
Jeffrey B., Sep, 20 2023
Agent assistance
David H., Aug, 27 2023
Ease of transition from a garbage company (Citizens), to a better company. I have already refered. Your phones should be blowing up.
Ryan B., Aug, 23 2023
Customer service and knowledge
Melissa A., Aug, 21 2023
Goosehead was the only insurance company that was able to get us a quote for my home the next day. Kirsti researched a couple different companies to get us the best quote.
Michelle D., Aug, 16 2023
Responsive, professional and willing to go the extra mile to get me a great price.
Scott D., Aug, 09 2023
Answered all my questions and concerns quickly and effectively
Sherri B., Aug, 07 2023
Josh Davis is a great agent - actually answered the phone and took care of 3 policies for me.
Tamara C., Aug, 04 2023
Michael was extremely knowledgeable and had the most patience working with me.
Lisa P., Jul, 25 2023
Ease of communication and stating facts about insurance policy.
Kenneth K., Jul, 24 2023
Agent very helpfull with a personal touch
Estelle F., Jul, 17 2023
Michael Winter is very organized and knowledgeable. Also he returns phone calls in a timely manner.
John B., Jul, 06 2023
Ease of use and follow through
cathy w., Jun, 29 2023
Very accommodating staff, friendly and professional. Met all of my needs in a very timely manner.
Nathan F., Jun, 29 2023
Josh stepped up without hesitation in my time of need. I couldn't ask for better service and I'm grateful for everything he did and how quickly he did it.
Michael C., Jun, 26 2023
sales explained all aspects to me
Steven D., Jun, 24 2023
Kirsten!!
Susan H., Jun, 24 2023
Very professional and very easy to work with and Goes beyond and above to help us. Seems to really care
Steven H., Jun, 22 2023
My agent listened to my needs and found insurance to meet those needs promptly.
Donna M., Jun, 20 2023
Michael Winter is very personable and knowledgeable. He presented the options open to me with regard to coverage and cost in a manner that I could understand. He answered all my questions. I feel that I was well treated.
Ruth M., Jun, 20 2023
Josh was very helpful, and prompt!
Darlene B., Jun, 20 2023
Good price and service
Tina A., Jun, 20 2023
Joshua worked diligently to help us obtain the perfect insurance for our home. He was professional and worked in a timely manner. We would highly recommend him for all your insurance needs!!!!
Carol R., Jun, 19 2023
Kirsti was very good and helpful, an asset to your agent indeed.
William B., Jun, 13 2023
Joshua Davis was professional and very helpful
William M., Jun, 10 2023
Agent was friendly, efficient and prompt..
Barbara S., Jun, 02 2023
Kirsti provided excellent customer service at a time manner. She was very friendly and knowledgeable and I appreciate all of her assistant.
Ralph B., Jun, 01 2023
I received good response to my request and questions, the overall experience was good and the service and pricing meet my expectations.
Mary F., May, 10 2023
Very knowledgeable, efficient, always willing to listen to your needs. Very helpful to out-of-staters
Michael A., Apr, 29 2023
Excellent service provided to me.
Terry M., Apr, 24 2023
Josh did a great job helping me.
David B., Apr, 18 2023
Kate was excellent to work with, very professional and very thorough
Sara C., Apr, 11 2023
Kirsti was wonderful, knowledgeable and followed up promptly!
Dylan T., Mar, 31 2023
Friendly and on the ball, quick to respond with quotes and follow up
Karen B., Mar, 20 2023
Very professional and the only place that would help us and allow us to get insurance.
Ralph D., Mar, 19 2023
Kirsti Has been very timely and professional in her communication and admin. thus far. The rest of the story comes when I have a claim. I will be better equipped to recommend Goosehead after a few months of experience with Kirsti and with Gooshead's ability to satisfy my needs in a timely manner.
Kathleen K., Mar, 17 2023
Agent Jessmer. Knowledgeable. Helpful. Efficient. Professional. Compassionate.
Carole B., Mar, 17 2023
Agent was courteous and helpful. Knew the answers to my questions.
Hendrika V., Mar, 16 2023
Kirsti Is a workaholic, I like that. lol
Ksenia O., Mar, 11 2023
The rate and coverage are great and Kirsti is the best
Donna O., Mar, 08 2023
great customer service
Daniel O., Mar, 08 2023
Great customer service
Jeanne K., Mar, 08 2023
Very helpful and answered all my questions
Victor C., Mar, 04 2023
Knew her insurance facts and very responsive.
Clifford W., Mar, 03 2023
Responsive, competitive rates. Have already recommended Goosehead to friends who were in the market for insurance and they signed up also!
Sharon W., Mar, 02 2023
Kristie has been professional & helpful in all my conversations with her. My quotes came quickly & I am happy with my chosen annual rate.
Jacob E., Mar, 01 2023
Amazing to work with and very knowledgeable.
Dona L., Mar, 01 2023
Kirsti was very courteous and knowledgeable. She helped me understand my coverage and options. I would work with her again and recommend her to others.
Jeff D., Feb, 23 2023
Made it easy to get policy and was not pushy during the process
Becky T., Feb, 16 2023
Mike helped me get everything I needed and was very polite.
Dari B., Feb, 15 2023
Great service. Kate did a great job walking me through all the steps required to complete the application process
Kayla W., Feb, 13 2023
Kate was very personable , very responsive and very friendly .
JANEL S., Feb, 12 2023
Kate was very professional and friendly. She took the time to work on several policies for me at the same time and make sure I was happy with the results!
Lindy R., Feb, 08 2023
Service was amazing!
Jane R., Feb, 05 2023
Kirsti was very helpful.
Michael J., Jan, 27 2023
I was impressed with the way Kirsti worked.
Lance L., Jan, 26 2023
The whole process was easy.
Michael L., Jan, 24 2023
Fast response, good advice received and friendly. Thanks for all your help!
Joe W., Jan, 16 2023
Great service
Arthur T., Jan, 10 2023
Kristi was very helpful in getting a quote and follow thru after
Tom B., Dec, 30 2022
Excellent service
Austin W., Dec, 27 2022
Kately was very easy to work with! I was very pleased with the policy she found for us! Best prices we received!
Linda S., Dec, 26 2022
Josh is the best agent in three surrounding counties !!!!
David S., Dec, 25 2022
Kirsti was very helpful and communicative
Nancy H., Dec, 24 2022
Josh Davis is a knowledgeable and caring agent.
Art D., Dec, 22 2022
Josh is knowledgeable, attentive and personable.....I enjoyed working with him.
James R., Dec, 20 2022
Mike Winter was awesome! He spent considerable time researching my situation, and was able to save me a considerable dollar amount
Stephen M., Dec, 14 2022
Kate took her time and went over many things with me , and secured the policy I needed at the right price . She worked really hard
Larry H., Dec, 09 2022
Kate Long was amazing and made everything hassle free & easy. Thanks a million
James R., Dec, 07 2022
Josh was very helpful and knowledgeable about getting our new home Insured. I also like the fact that his office/team are local and close to where I live.
Joshio R., Dec, 05 2022
Kate provided excellent customer service which it's hard to get now a days!
Cindy G., Dec, 01 2022
Michael was very professional and explained everything in detail
Catherine P., Nov, 29 2022
My agent was the best. I was referred to Goosehead by a family member. My agent was so patient and courteous. This is a new experience for me, and I had so many questions, My agent Mike made me feel so comfortable. When I said I didn't understand something, Mike took the time to explain it again & again. I have a busy work schedule, and Mike went out of his way to accommodate me. He even took time out on Thanksgiving day to go over paperwork with me.
Sandra D., Nov, 06 2022
I was having difficulty in finding any homeowners insurance. Josh and Kate were able to help me. Both were pleasant and helpful
Donald W., Nov, 03 2022
Kirsti was very friendly and helped us with all our needs.
Taylor L., Nov, 02 2022
Efficiency and Quick
Andy G., Oct, 26 2022
Great service
Allan B., Oct, 25 2022
Consideration and professionalism of the agent.
ronald e., Oct, 19 2022
I'm a nice guy