Need help with an existing policy?
Contact My Team
About Mackenzie
Mackenzie Redding is an agent with Goosehead Insurance located in Winter Springs, FL. Mackenzie joined Goosehead because of her unwavering commitment to take care of her clients. Using cutting edge technology to shop with dozens of "A" rated insurance companies in just a few short minutes, she is able to find the right coverage at a competitive price. She takes the time to review all of the options and customizes a policy based on the unique risks and desires of each client. After finalizing an option, Mackenzie is backed by a service team that has the highest client loyalty rating in the industry. Request a quote from Mackenzie and you will quickly understand why Goosehead is one of the fastest growing distributors of home and auto insurance in the United States.
States Licensed In: FL
Connect
126 East State Road 434, Suite 1000
Winter Springs, FL 32708

Languages spoken:
English
Hours:


Download contact info

Follow me
We've got you covered,
and then some.
Homeowners Insurance >
Auto Insurance >
Flood Insurance >
Renters Insurance >
Condo Insurance >
Landlord Insurance >
Motorcycle Insurance >
Boat Insurance >
RV Insurance >
Life Insurance >
You've got the best of the best.
Meet the team.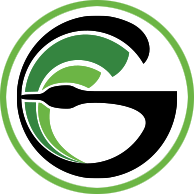 Deanna Barnes
License #: W349148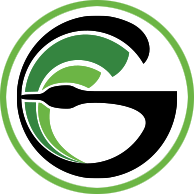 Lynsey Kumpf
License #: G023561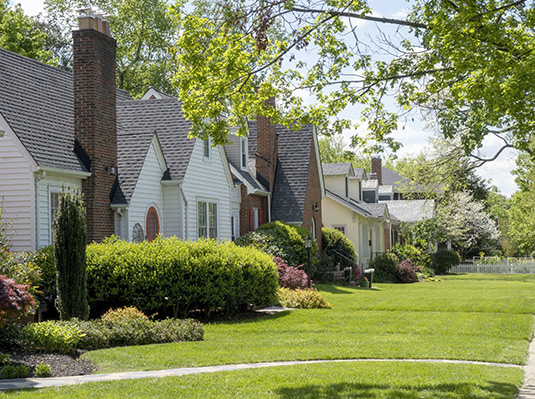 HOMEOWNER INSURANCE
Homeowners Insurance 101
After looking at dozens of houses you found a property you love. You've managed to come up with a down payment, get approved by a lender, and started wrapping your knick knacks in newspaper. Now you need to find a homeowners insurance policy that meets your needs, but how do you know if a policy is the right one for you?
Recent Reviews
Richard B., Sep, 20 2023
Deanna. She was knowledgeable, fast, and knew how to get things done. Amazing.
Lorri S., Sep, 11 2023
Mackenzie Redding was quick, efficient and responsive in helping us find a homeowner's policy for our new home. She also presented us with reasonable options.
Holly T., Sep, 09 2023
I feel like Mackenzie had my best interest in mind when helping me. After receiving the quotes from multiple companies, I asked friends their opinion on the info provided. Because of their responses, I made my choice based on what I perceive as thoroughness and honesty.
Eline C., Sep, 08 2023
Got me the best quote, very professional and fast to responding back
Krystina M., Sep, 07 2023
Mackenzie is just amazing. She took the time to help me several times. Made sure that all my questions were answered and I wasn't just a number to her.
Lisa D., Sep, 07 2023
Mackenzie was very easy to work with. She was very responsive to my questions and explained everything to me thoroughly.
James B., Aug, 30 2023
Kenzie is a true professional, made the whole process very easy.
Quan D., Aug, 28 2023
Deanna answers every question we asked over the phone or emails.
Amanda J., Aug, 26 2023
Excellent customer service.
Amberiah S., Aug, 26 2023
Deanna was superb in every way! She got me great quotes quickly and was very nice. She made the process to get new home insurance easy and I had a very positive experience.
Nick P., Aug, 24 2023
Extremely quick response time, very professional, superior customer service skills!
Muriel O., Aug, 24 2023
Prompt service
Marissa G., Aug, 23 2023
Deanna is an amazing employee and she deserves a raise. She was referred to me since I was having the hardest time finding insurance in Florida. I reached out to Deanna and asked for her help and she was able to get me insured in the same day. She navigated how to find me the best price with the coverage I wanted and was able to get all of my documents uploaded in probably an hour. I was in a time crunch since I was getting strung along by some insurance companies and then was getting rejected in the final process. Deanna stepped in, found an insurance that would take me, and got me insured all in the same day. She is superwoman when it comes to insurance. I will be recommending her to anyone that needs help finding insurance. Thank you Deanna!
Hazra R., Aug, 23 2023
She was knowledgeable, polite, helpful, and did it in a timely fashion
Rafael H., Aug, 20 2023
Prompt expedited service. Friendliness, great quote.
Curtis H., Aug, 16 2023
Responsive, available when called, provided multiple options and discussed each option.
Kevin L., Aug, 06 2023
It's was an amazing experience. She gave us all the info and worked with us!
Richard W., Aug, 03 2023
Deanna was friendly, new what I needed in a policy and was able to provide that and make the process very easy :)
John A., Jul, 31 2023
Deanna made a very confusing and difficult time in our lives quick and easy.
Marie E., Jul, 31 2023
Deanna was great and very helpful and informative!
Yolanda I., Jul, 27 2023
MacKenzie was very quick to respond to my phone calls, questions, and getting us covered in a timely manner. I would definitely use her again.
David F., Jul, 21 2023
My agent Deanna was very helpful. She did an excellent job. She is definitely an asset to your company.
Wesley K., Jul, 21 2023
She found us home insurance! Nobody else could.
Shandra C., Jul, 15 2023
Deanna was very professional and prompt. And followed up with me in a timely matter every step of the way! Thanks Deanna!
Aaron S., Jul, 14 2023
Overall quick and easy process.
Juan L., Jul, 14 2023
Communication and promptly service
Alexandre S., Jul, 13 2023
Fast answers, clear informations, good rates
Louis S., Jul, 11 2023
She's great!
Colleen D., Jul, 11 2023
The agent I contacted was very friendly, easy to work with and knowledgeable. She also pointed out the different types of coverages in Florida compared to Colorado.
Edwin S., Jul, 07 2023
Mackenzie Redding was very efficient and helpful. She did an excellent job for us.
Tiffany G., Jul, 01 2023
Mackenzie was very knowledgeable, helpful and responsive.
David C., Jun, 28 2023
Deanna is very helpful and attentive!
Zackary S., Jun, 24 2023
Mackenzie was very helpful and answered all my questions instantly with no problems at all
Veronica S., Jun, 20 2023
Timely, thorough, quality service.
Daniel D., Jun, 16 2023
Very courteous and helped me with finding a policy. Kept me updated through the process. Tell her Thank you!
Mark O., Jun, 16 2023
customer service. Mackenzie gained my trust. That is key, She will now get our autos (4), 2 apartments of my kids, and our excess.
Ruthanne C., Jun, 15 2023
Great experience, everything went very smoothly. Thanks!
Jaime P., Jun, 15 2023
Deanna was not only kind, courteous and extremely professional but she was savvy and knowledgeable and very quick to respond!! Thanks Deanna for making this one less thing we needed to worry about!
Wendi D., Jun, 14 2023
Fast,efficient and helped me through my questions without hesitation. Thank you
Todd A., Jun, 12 2023
Great attitude and drove towards a solution and resolution. They really care about helping ensure people have the right coverage and that they actually obtain insurance for their home. Not easy in this climate
Patrick L., Jun, 09 2023
All my questions were answered promptly, and all my needs were satisfied as accordingly.
Casey B., Jun, 08 2023
Fast responses, really friendly and super helpful! I look forward to working with her.
Rebecca J., Jun, 08 2023
She is AMAZING!!
Nimesh P., Jun, 03 2023
Mackenzie was such a pleasure to work with! She was professional, responsive, and prompt in a way that I had yet to experience with any agent in FL. Will definitely be recommending Goosehead and Mackenzie to everyone!
Wendi N., Jun, 01 2023
Mackenzie has been super helpful and informative. I feel very comfortable asking questions about my coverage and look forward to working with her!
Sona H., Jun, 01 2023
Mackenzie is very prompt, professional, and has such great energy! She gave us everything we needed right off the bat, which is the complete opposite of my typical experience with trying to bind in FL. Would absolutely recommend Mackenzie and Goosehead to everybody!
Shannon G., May, 10 2023
Incredibly fast response time while finding us the best rate!
Daphne A., May, 05 2023
Mackenzie and her team were great. I have a tough schedule and she worked together with my real estate to make sure everything was done timely. When communicating with her and her team they were kind and helpful. Everything was done in a timely manner and any questions I had were answered in detail.
Tamarah C., May, 05 2023
Mackenzie was excellent! She answered all my questions and was very patient. Would highly recommend her to my family, friends and clients.
Patricia S., May, 01 2023
Very easy to deal with😊
Dolores J., Apr, 22 2023
McKenzie saved the day for me! I am so thankful for her knowledge and kindness towards me. I'm buying my first home, and the experience has been less than enjoyable, and she saved me. Thank you, Lori McGrath
Ian C., Apr, 18 2023
Mackenzie was fantastic! Had all the answers to my questions, was very communicative, and overall a pleasure to work with!
Barbara O., Apr, 15 2023
Mckenzie Mckenzie was thorough, prompt and incredibly nice. She worked hard for me and provided exactly what I needed in a very timely manner.
Hanna M., Apr, 06 2023
complete
Abhishek M., Apr, 03 2023
Prompt and friendly service
Jeury D., Apr, 01 2023
Mackenzie worked with us and was awesome explained everything from breaking down the prices to explaining the coverages would 100% recommend her to anyone
Julie K., Mar, 30 2023
Friendliness and efficiency
Dominigo R., Mar, 23 2023
Prompt service. Easy to communicate. Friendly staff. Mackenzie was able to comply with our needs promptly and efficiently.
Moses T., Mar, 23 2023
Great service
Rohit G., Mar, 18 2023
Very easy and a smooth process and great follow up .
Tracy S., Mar, 17 2023
Mackenzie was awesome. Got back to us in a timely manner and worked until we found a policy that would work for us.
Rackel J., Mar, 10 2023
I appreciate the service and customer service we received
Elisabeth A., Mar, 04 2023
reactivity of the agent / very professional
Jon M., Feb, 21 2023
Responsiveness
Marilyn G., Feb, 20 2023
She was so helpful and honest.
Melissa S., Feb, 18 2023
Communication has been a key priority for us moving forward and we have felt completely heard throughout the process.
Leah S., Feb, 13 2023
McKenzie made this process so easy! thank you for saving me money and making this an enjoyable process.
Joseph C., Feb, 11 2023
Being a first time home buyer agent bad the buying of the home insurance easy, painless and get me great quality insurance.
Francois V., Feb, 10 2023
Frederic ruault was very helpful and professional
Michael D., Feb, 03 2023
Mackenzie was incredibly helpful and made all of our options so easy to understand.
Evren O., Jan, 28 2023
All went well
Kelli C., Jan, 27 2023
MacKenzie was amazing! She worked diligently to get us the best quotes
David W., Jan, 25 2023
MacKenzie is a rock star, awesome customer service!!!
Ernest E., Jan, 25 2023
Professional Approach Genuine concern for my needs Knowledgeable
Robertico C., Jan, 16 2023
Great customer service, quick follow up and good rates!
Ashleigh M., Jan, 13 2023
Mackenzie was extremely communicate and quick with responses. Always came with answers to questions!
Briana J., Jan, 12 2023
MacKenzie was great to work with from start to finish. Attentive, considerate, understanding, and efficient.
Enid M., Dec, 09 2022
Mackensie gave me excellent customer service and is very understanding and friendly.
Philip S., Dec, 03 2022
Excellent customer service provided by a very competent agent who really cares about her clients.
Lauren M., Nov, 29 2022
Super easy, super friendly!
Adam J., Nov, 19 2022
Quick responses
Cristina D., Nov, 18 2022
Responsive and personable
Pablo D., Nov, 05 2022
Mackenzie actually understood exactly what type of product I needed and made me feel like she was on my side. I had spoken with about 15 other companies/agents and none of them knew what I was talking about and I left every conversation feeling like they just wanted to take advantage of me for their own profit. I would def recommend Mackenzie to all my friends and family!
Benjamin D., Oct, 30 2022
Finding affordable insurance was easy and painless.
Chris K., Oct, 30 2022
Attentive, honest and meet all my needs.
Shirley K., Oct, 22 2022
Mackenzie is very thorough and responsive. Very patient with all my questions. Highly recommend!