Need help with an existing policy?
Contact My Team
About David
David Coury is an agent with Goosehead Insurance located in Alpharetta,  GA. David  joined Goosehead because of his unwavering commitment to take care of his clients. Using cutting edge technology to shop with dozens of "A" rated insurance companies in just a few short minutes, he is able to find the right coverage at a competitive price. He takes the time to review all of the options and customizes a policy based on the unique risks and desires of each client. After finalizing an option, David is backed by a service team that has the highest client loyalty rating in the industry. Request a quote from David and you will quickly understand why Goosehead is one of the fastest growing distributors of home and auto insurance in the United States.
States Licensed In: GA, TN
About Daniel
An avid sports enthusiast with a soft spot for the silver britches up in Athens. A finance major at UGA- where I met my wife, Casey, and where we rescued our dog. I love spending time with friends who become family, ideally on the lake with our son, Hudson. My clients care about their family's well-being. They take regular vacations in order to create stories, build memories, and instill traditions. They maintain their home, rotate their tires, and understand that risks aren't avoidable and are manageable.
States Licensed In: NC, GA
Connect
11500 Atlantis Pl, Suite D-5
Alpharetta, GA 30022

Languages spoken:
English
Hours:


Download contact info

Follow me
We've got you covered,
and then some.
Homeowners Insurance >
Auto Insurance >
Flood Insurance >
Renters Insurance >
Condo Insurance >
Landlord Insurance >
Motorcycle Insurance >
Boat Insurance >
RV Insurance >
Life Insurance >
You've got the best of the best.
Meet the team.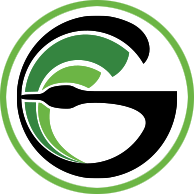 Allison Janssen
License #: 3409361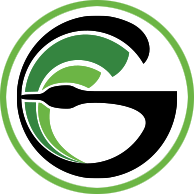 Joe Schwartzmiller
License #: 3480109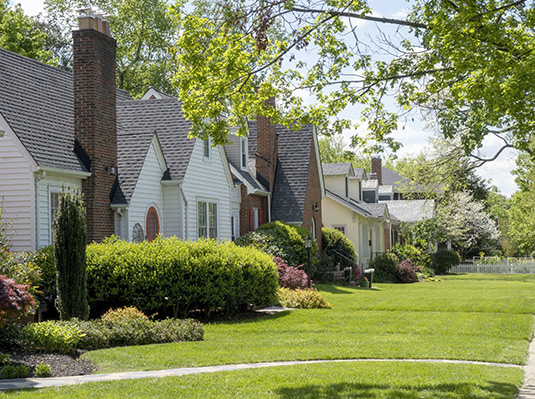 HOMEOWNER INSURANCE
Homeowners Insurance 101
After looking at dozens of houses you found a property you love. You've managed to come up with a down payment, get approved by a lender, and started wrapping your knick knacks in newspaper. Now you need to find a homeowners insurance policy that meets your needs, but how do you know if a policy is the right one for you?
Recent Reviews
Shaneir A., Sep, 25 2023
N/A
Jacob T., Sep, 24 2023
Joe was incredibly responsive and attentive. He provided me with effective answers to my questions, and I really appreciate his help.
Erion L., Sep, 22 2023
Joe was very helpful and understanding. Simplified the whole process. Very easy going to work with
Tim L., Sep, 21 2023
prompt & professional
Matthew S., Sep, 02 2023
Daniel is fantastic. And when I am in the field working, he is able to get me what I need, when I need it! Awesome guy!
William H., Aug, 31 2023
Fantastic customer service and great rates!
Jordyn P., Aug, 29 2023
Great service by David Coury.
Jacob P., Aug, 29 2023
Great service by agent David Coury.
William M., Aug, 29 2023
I like them
Katherine M., Aug, 29 2023
Allison was very knowledgeable and helpful. I feel like we have great coverage at a good price.
Saniya J., Aug, 29 2023
he's really awesome and personable and knows his job really well!
Christopher B., Aug, 28 2023
Attentive, quick, results achieved.
Peter A., Aug, 27 2023
Allison is an amazing, helpful, and patient person. She is extremely knowledgeable of insurance and explained every facet of our policy in easy-to-understand terms. She was a joy to speak with and we look forward to working with her again in the future.
Georgiana T., Aug, 26 2023
Prompt service and attention to detail.
Amy L., Aug, 24 2023
Joe was very responsive, answered all my questions in a way that I could understand and made me feel very comfortable that I was getting great coverage at a great price!
Andrea C., Aug, 23 2023
I love doing business with Daniel. He is a great communicator and can always provide affordable insure options. He makes insurance easy.
Jessica R., Aug, 17 2023
easy to deal with
Robert R., Aug, 16 2023
Daniel is very efficient and professional
Giovanni C., Aug, 12 2023
Exceeded all my expectations. From the moment I reached out, your friendliness and efficiency stood out, making the entire process an absolute breeze. Thank you!
Gregory G., Aug, 09 2023
Allison is wonderful to work with and had a variety of options available. She was prompt and thorough with responses.
Tim M., Aug, 03 2023
Prompt service and call backs. Friendly attitude.
Addison R., Aug, 03 2023
Speed and thoroughness of service, response to questions.
Lorenzo C., Jul, 31 2023
Excellent service and more. Is a blessing to work and he's working hard to help you and help us.
Cindy W., Jul, 31 2023
Very responsive and professional.
Kimberly H., Jul, 29 2023
Allison was professional, knowledgeable, and thorough. She took the time to explain plans, from different companies, to me in detail....which I appreciated
Albert W., Jul, 29 2023
Likable sales person
Kelly L., Jul, 29 2023
Allison is super professional, helpful, and responsive!
Milind J., Jul, 18 2023
Daniel was prompt in giving me the insurance quotes and clarified all my questions regarding coverage needed.
Courtney G., Jul, 14 2023
Excellent customer service and we had a great experience working with David!
Amy B., Jul, 14 2023
Outstanding communication and response time. Price and quality of the product discussed.
Lucas J., Jul, 14 2023
Daniel was extremely helpful in making sure I received the best coverages for the best price. Very smart and thoughtful gentleman.
Tyler B., Jul, 10 2023
Excellent customer service. Friendly and the best pricing I could find.
Brian P., Jul, 08 2023
David is courteous and very quick to respond. He puts the work into the customer which I appreciate
Samantha C., Jul, 03 2023
Great service
Jarrod R., Jun, 29 2023
Friendly and fast service. Very easy to work with and a great price point on home insurance!
Rachel D., Jun, 28 2023
Allison was amazing
Kin M., Jun, 28 2023
Daniel was able to provide a competitive quote for a condominium insurance policy soon after I reached out. The process was smooth and painless.
Richard S., Jun, 25 2023
We were able to get the exact coverage we needed. Allison was fast to respond to questions and she was easy to work with.
Robin M., Jun, 20 2023
Great personality. Asked if i had questions
Sidney G., Jun, 19 2023
Extremely helpful service to consider multiple providers. Allison Janssen was excellent.. very facts based, assessible and prompt with recommendations.
Trent A., Jun, 17 2023
Daniel was kind, responsive and knowledgeable.
William M., Jun, 15 2023
We received excellent service and guidance from Allison on what our options were for insurance on our property.
Oseyemi A., Jun, 09 2023
Daniel very helpful, fast to respond and he got me a cheap deal.
Ernest T., Jun, 01 2023
Daniel did a great job saving me money and showing me options for insurance.
Steven H., Jun, 01 2023
Good job
Dallas T., Jun, 01 2023
Allison is great!
Sonya K., May, 31 2023
Very helpful
Carrie J., May, 30 2023
Daniel is on top of all questions and seems to interpret question before it's asked, so he's on the ball at all times with confident answers! ;) I fully trust his opinion and the provider he may choose on my behalf.
David K., May, 30 2023
Daniel my agent, was always there for me a long the way and always responded immediately.
Muhammad M., May, 08 2023
Best quote and fast response from david
Jamie W., May, 02 2023
It was a great experience, Daniel was very understanding of my timeline and needs and matched me up with great options that were very similar to the one that I had.
Jordan A., Apr, 27 2023
He was very helpful and quick to respond. Will definitely be recommending him to others in the future.
Emma P., Apr, 22 2023
Allison was very responsive, easy to work with, and made the entire process very smooth. She answered all of my questions and provided quick and great advice.
Raina N., Apr, 22 2023
Allison was very friendly, informative and flexible while working with us and ensuring we were satisfied with our choice of insurance.
Ann Y., Apr, 21 2023
Great agent
Timothy L., Apr, 21 2023
Great service
Mirabel A., Apr, 19 2023
Daniel was very kind and informative
Christopher J., Apr, 18 2023
Great helpful service!
Edlene B., Apr, 17 2023
Joe Schwartzmiller was most informative courteous, and Expedia hated the information for me so I could make the decision in a timely matter.
Isaac D., Apr, 11 2023
Daniel was direct and thorough, no fluff a cut straight to my needs
Shaqiul C., Apr, 11 2023
Daniel Chadwick is awesome!!!
Jennifer L., Apr, 08 2023
Easy and knowledgeable
Robert A., Apr, 01 2023
Made me feel comfortable and provided the best option available. I plan to transfer my car insurance to Goosehead Insurance.
Cynthia W., Apr, 01 2023
Daniel was extremely helpful in explaining my options. He responded to my inquiries in a timely manner.
Edgar E., Mar, 30 2023
Good service, explanations and attention to the client
Austin L., Mar, 30 2023
Great Communication
Chrisdeon F., Mar, 29 2023
Great service
Talia H., Mar, 25 2023
Daniel was extremely knowledgeable, and patiently walked me through everything I needed for my insurance as a first-time home buyer. Would highly recommend him and Goosehead Insurance to anyone!
Joseph A., Mar, 24 2023
David was fantastic to work with!
Griffin R., Mar, 24 2023
Daniel is the best. So polite and always helpful.
Julianna N., Mar, 24 2023
Very quick and helpful service! Daniel did a great job!
David M., Mar, 23 2023
Daniel was great to talk with!
Althea D., Mar, 22 2023
Satisfied
Angela L., Mar, 17 2023
David was prompt, fast and professional to get things done.
Andre M., Mar, 15 2023
Knowledge
Carol G., Mar, 14 2023
Excellent and quick service.
Srilatha M., Mar, 11 2023
Excellent service and prompt response , great quotes
Edgar A., Mar, 10 2023
Daniel was super efficient and effective, was able to get me a really good policy on my brand new townhouse and save me hundreds on the landlord policy for my current house, I'm VERY satisfied!
David R., Mar, 07 2023
Allison was awesome! Speedy assistance and great rates
Anup V., Mar, 07 2023
Very Prompt, highly knowledgeable, Very detailed
Madison R., Mar, 07 2023
Allison was super friendly and very helpful during the process!
Jillian B., Mar, 06 2023
I was very happy with my experience with Daniel and would recommend him to my family and friends
Billy L., Mar, 05 2023
Good service
Alison T., Feb, 28 2023
Daniel was great to work with
Brianna K., Feb, 23 2023
Daniel is thorough, quick, and always pleasant to speak to, I appreciate him and his services and I refer him to every single client I have. I only ever receive positive feedback about him from everyone I refer.
Melinda D., Feb, 22 2023
Daniel was very informative and helpful. He answered all our questions and was very adept at getting things done.
Kathryn R., Feb, 18 2023
Allison is awesome and super helpful!
Rochelle W., Feb, 11 2023
Very pleasant personalities including the other employees there
Jeovanny R., Feb, 10 2023
Because Daniel Chadwick was attentive, informed, and extremely patient and helpful with my car insurance needs, and I was more than satisfied.
Samaria M., Feb, 10 2023
Excellent customer service
Victoria M., Feb, 10 2023
Excellent service!! Will definitively keep using and refer it to friends and family.
Nelle T., Feb, 08 2023
Daniel provided great service very quickly
Media M., Feb, 07 2023
David was easy to talk to about the products I needed and why! He was really interested in tailoring what he offered to my needs. Thanks
Anderson W., Feb, 06 2023
Easy/Fast process
Scott H., Feb, 02 2023
Daniel Chadwick was helpful, prompt, courteous and efficient in helping me with my insurance needs.
Lawrence S., Feb, 02 2023
Quick and easy... BIG savings!
Catina D., Jan, 27 2023
Great customer service
Lucas C., Jan, 22 2023
David was spot on, resolved what I was trying to achieve in 15 minutes or less, as opposed to my previous experiences spending over 45 minutes on the phone and looking up tons of documents, numbers, etc., that David just pulled online faster than I could think. Also he's very nice to speak to. Couldn't expect more and I'm happy to have met David.
Thomas R., Jan, 21 2023
lower ins. cost
Dallas S., Jan, 20 2023
Thoroughness, attention to detail, personalized needs. My interactions with this organization were a 10/10 and couldn't have gone better.
Joseph S., Jan, 19 2023
Daniel was thorough in reviewing/comparing my previous company policies, explained the differences/benefits of changes, and was quick in addressing all of my needs. Followup was prompt on all discussions.
Kawania P., Jan, 17 2023
Good pricing and good sales man
Kevin O., Jan, 15 2023
Helpful and friendly service!
Cary S., Jan, 14 2023
David was great, knowledgeable and easy to talk to. He understood what coverage I needed and was able to save me $3,000 a year!
Rudolph A., Jan, 08 2023
Great service and prompt replies!
Michele C., Jan, 07 2023
I felt that the agent Daniel worked very hard to get us the best insurance coverage for our new home purchase.
Madison C., Jan, 05 2023
William J., Dec, 29 2022
Amber D., Dec, 21 2022
Extremely helpful in making the process goes smoothly
Craig M., Dec, 19 2022
he was very friendly and helpful!
Albert W., Dec, 18 2022
Great service & attention to my needs
Janis D., Dec, 15 2022
Allison is sharp, & she gets things done in a timely manner. It was great working with her
LeAnn C., Dec, 07 2022
Everything was done exceptionally
Renaldo W., Dec, 05 2022
Allison was very detailed from beginning to end. She answered all my questions and provided me with what I needed.
Suzanne B., Nov, 30 2022
Daniel was very friendly, explained everything and was very fast!
Barbara M., Nov, 21 2022
David made the whole process easy
Eduardo G., Nov, 16 2022
Value proposition
Merry G., Nov, 12 2022
She was wonderful and really helpful in the process .
Kiana W., Nov, 04 2022
Great personalized service
Katherine B., Nov, 04 2022
Professionalism, clarity, responsiveness, competitive quotes, and quick turnaround.
Ravindranath G., Nov, 04 2022
I appreciate the professionalism and transparency. Overall experience was great and I really felt that Daniel spent time to understand my needs and did the best job.
Ian H., Nov, 02 2022
Daniel Chadwick was very nice, cared about me as a client, and was diligent in his duties and business.
Grayson S., Oct, 30 2022
Allison explained things in simple terms, ran multiple comparisons, and helped me feel comfortable changing carriers.
Jaclyn L., Oct, 19 2022
We got better coverage, lower rates, clear and fast communication.