Need help with an existing policy?
Contact My Team
About Brian
Brian Weeks is an agent with Goosehead Insurance located in Gainesville,  GA. Brian  joined Goosehead because of his unwavering commitment to take care of his clients. Using cutting edge technology to shop with dozens of "A" rated insurance companies in just a few short minutes, he is able to find the right coverage at a competitive price. He takes the time to review all of the options and customizes a policy based on the unique risks and desires of each client. After finalizing an option, Brian is backed by a service team that has the highest client loyalty rating in the industry. Request a quote from Brian and you will quickly understand why Goosehead is one of the fastest growing distributors of home and auto insurance in the United States.
States Licensed In: GA, SC
Connect
Languages spoken:
English
Hours:


Download contact info

Follow me
We've got you covered,
and then some.
Homeowners Insurance >
Auto Insurance >
Flood Insurance >
Renters Insurance >
Condo Insurance >
Landlord Insurance >
Motorcycle Insurance >
Boat Insurance >
RV Insurance >
Life Insurance >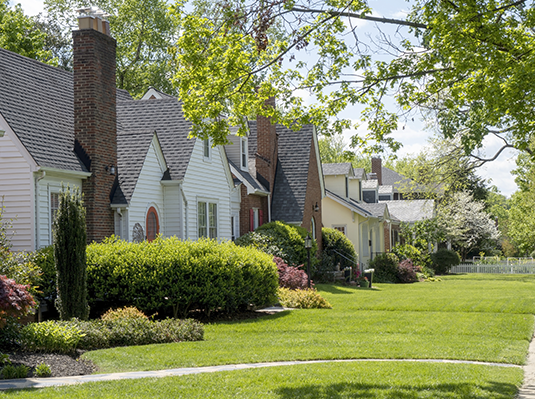 HOMEOWNER INSURANCE
Homeowners Insurance 101
After looking at dozens of houses you found a property you love. You've managed to come up with a down payment, get approved by a lender, and started wrapping your knick knacks in newspaper. Now you need to find a homeowners insurance policy that meets your needs, but how do you know if a policy is the right one for you?
Recent Reviews
Maryse N., Nov, 28 2022
Excellent customer service - Broker was knowledgeable, professional, and very patient. Thank you.
Maryse N., Nov, 25 2022
Broker was extremely knowledgeable, professional and very patient. Thank you!
Elaine C., Nov, 18 2022
Courtesy,friendly and tried very hard to get the price I could afford . Thanks
Mailee Y., Nov, 18 2022
Brian is very professional, friendly, and returned all my calls in a timely manner. He took the time to explain my policy in detail.
Elaine C., Nov, 13 2022
He Help me to lower my monthly payment , which was just great.
ALEJANDRO C., Nov, 10 2022
I lapsed my insurance and Brian ran every possible option to help me understand my options. Brian is awesome! Super helpful and willing to work at any time!
Chandler P., Nov, 03 2022
Quick and Easy
Joyce H., Oct, 31 2022
I wasn't talked down too. I was listened to and things were explained to me again if I needed it.
Joyce H., Oct, 28 2022
Brian did an excellent job and I felt very comfortable working with him
Robin C., Sep, 16 2022
Mr. Weeks was very professional and searched until he found the best deal for me. He took his time and explained my new policy and made sure I understood what saving I would receive if paid in advance.
Deomattie L., Sep, 15 2022
Everything was great
Adrian C., Sep, 08 2022
Efficient and professional
Amancia D., Sep, 06 2022
Brian was very cordial and took his time in explaining everything to me step by step. I like the fact that any question I asked no matter how I asked he explained the difference in coverage for me to make a good decision for my needs. I will definitely recommend him.
Elia F., Sep, 01 2022
Went out of his way to assist me, above and beyond what was expected.
Jayla H., Aug, 17 2022
Very nice and got me the best quote
Tarnesha S., Aug, 08 2022
I thought is was over all WONDERFUL service. I wud refer a friend
Joseph K., Aug, 01 2022
Brian gave us excellent service and was very professional.
Luis A., Jul, 27 2022
Brian was amazing at finding the best solution for our needs.
Debbie K., Jul, 25 2022
Great customer service.
Michael R., Jul, 24 2022
Great communication!
Steve S., Jul, 01 2022
Great information. Personable! Found the best rate for my situation.
Luiza U., Jun, 30 2022
5 ⭐️⭐️⭐️⭐️⭐️
Nuriddin I., Jun, 30 2022
Very satisfied
Reginald M., Jun, 27 2022
Brian explained everything well and very confidently!
Eric L., Jun, 16 2022
Mr. Week was thorough and he explained the policy from head to toe
Billy E., May, 02 2022
Customer service e
Loretta P., Apr, 24 2022
Brian was recommended by our trusted Realtor. When we reached out to Brian he was very responsive and knowledgeable about the policy we needed and the quotes. Brian was easy to access, easy to speak with, had our new home insured that day. Easy. The way I like to do business!
Ron P., Apr, 23 2022
Open,Honest,Professional,Knowledgeable,Friendly,take your pick.
John M., Apr, 14 2022
very thorough evaluation for insurance needs and now have stronger coverage at better cost. Rep was very knowledgeable and easy to understand.
Roberto P., Apr, 07 2022
I felt like I was important.
Vannoy B., Mar, 22 2022
Brian Weeks was very helpful in finding savings that I was missing out on. He was very professional in helping me understand the process and guiding me through the savings as well.
Stephen G., Mar, 11 2022
Very consultative approach. Explained everything very clearly and was happy to answer any and all questions. As a first-time home buyer, this was very important to me.
Jessica S., Feb, 19 2022
Brian made everything very clear and easy for this first time homebuyer!
Jonathan B., Feb, 06 2022
Was very helpful with helping me understand the difference policy options that were available to me & helping me choose what was best for me .
Jaclynn T., Jan, 27 2022
Great customer service, showed great concern and interest in getting the best rates
Ravishankar P., Jan, 14 2022
Brian was very co-operative, replies quickly to our questions, very efficient
Janet B., Jan, 04 2022
Great, friendly customer service!
Nicholas B., Dec, 23 2021
Saved me thousands.
Anita J., Dec, 16 2021
Brian Weeks
Jessica P., Dec, 14 2021
Brian reached out to me which was fantastic because I was overwhelmed with the home buying process. He made it all so very easy.
Julia R., Dec, 03 2021
Brian Weeks is amazing and explained everything very well plus saved us tons of money.
Derick T., Nov, 26 2021
Great information and service
Antony K., Nov, 25 2021
very helpful agent - he explained everything about home insurance and what coverages make sense for me.
Daniel M., Nov, 12 2021
Brian is very helpful, knowledgeable about his product and friendly.
Daniel M., Nov, 11 2021
Brian was very friendly, knowledgeable and helpful. He patiently answered my questions.
Daniel M., Nov, 11 2021
Brian is helpful, patient and answered the questions i had.
Jillian D., Nov, 05 2021
Brian was fantastic to work with! He was very helpful and worked to ensure my needs were met during a very stressful process. I would highly recommend Brian and goosehead insurance to friends and family. Thank you!
Regine F., Nov, 04 2021
Everything went smoothly and professionally
Chantal T., Oct, 28 2021
Brian by far is the most thorough, patient, informative, kind, and helpful person. This by far has been the most pleasant experience to date. I have dealt with many different reps and they were not good experiences. Thank you for setting the bar so high!
Chiquita Z., Oct, 20 2021
He was extremely helpful.
Fernando V., Sep, 17 2021
satisfied with the information obtained from agent. thanks
Abigail T., Sep, 08 2021
Informative and quick service. Very smooth process
Ryan C., Sep, 05 2021
Brian walked me through every step of the process. He was readily available to answer my many questions.
Craig T., Aug, 30 2021
Good service
Brittany R., Aug, 25 2021
Brian was a huge help and very informative and thorough with details about my package. Truly appreciate him and his service.
Alvard M., Aug, 15 2021
Overall satisfaction
Rauf K., Aug, 12 2021
Best!
Lindsey B., Aug, 12 2021
I freakin hate taking survey's, but I liked Brian and I think he gave us a great service with a great price. So he's the only reason I am filling one of these out.
Masaki K., Aug, 11 2021
Brian is kind, informative, patient, and truly cares about getting us the best quality coverage possible at a competitive price.
Sou H., Jul, 18 2021
Brian weeks was amazing and so easy to work with! Literally have been telling all my friends and family about him if they need insurance quotes or whatnot!
Trevor W., Jul, 01 2021
Got my info quick, he also knew exactly what company would be the best choice for my insurance. Will definitely be going through Brian again.
Haley D., Jul, 01 2021
Very quick set up and answered all of our questions!
Deborah C., Jul, 01 2021
He was very knowledgeable ,patient and answer questions that was asked with patience. I would recommend.
Kristina G., Jun, 29 2021
Very happy !!!!
Mariia N., Jun, 24 2021
Great experience
David M., Jun, 16 2021
Brian was great...nothing to be dissatisfied about
Alan G., Jun, 14 2021
Wonderful service
Jacqueline A., Jun, 14 2021
Brian was knowledgeable and gave multiple choices.
Stern J., Jun, 09 2021
Brian was very friendly and very through will all of his answers to my questions.
Malika L., May, 06 2021
Very prompt service. Thorough explanations. Professional demeanor.
Bianca W., Apr, 30 2021
The agent was very knowledgeable and helpful. He took the time to explain each part thoroughly.
Vasiliy C., Apr, 30 2021
Brian did an outstanding job. He reaches out quick and works to give what we look for.
Armenak P., Apr, 30 2021
A friendly agent, helped with advice, did the job well.
Tetiana S., Apr, 14 2021
Got all information and help on time
Gabriel A., Apr, 03 2021
Very helpful guy, got exactly what i wanted
Christina L., Apr, 02 2021
Excellent customer service.
Heather D., Mar, 31 2021
Great customer service.
George O., Mar, 22 2021
great service and very thorough
Sarah B., Mar, 20 2021
Great service!
Rafael S., Mar, 16 2021
Brian shows Great Customer Service and answers all questions, very through.
Ryan B., Mar, 05 2021
Attentive service, informed recommendations for changes in coverage, overall savings with better coverage vs current provider
Corrine C., Feb, 26 2021
The policies are great and a reasonable price. Brian was vey nice and professional and explained the policies thoroughly with me
Gregory A., Feb, 25 2021
Process was simple and hassle free. Thanks!
Helen S., Feb, 03 2021
Brian Weeks is great!
Helen S., Feb, 02 2021
Brian Weeks is very knowledgeable, thoughtful, flexible and considerate! He made the whole process and end result fabulous!
Elsy S., Jan, 30 2021
Working with Brian was great. He went over all the coverages and what they mean in a way that I would understand. He also responded in a timely manner and has been great to work with.
David L., Dec, 25 2020
Really helpful service
Bryan K., Dec, 24 2020
Brian was great and walked me through my coverage options thoroughly. He also made himself readily available to answer any and all follow up questions I had.
Parvez S., Dec, 19 2020
Service Level and Product Knowledge
Kyung S., Dec, 07 2020
Efficient, Excellent Communication, and Great Results
Anil S., Nov, 26 2020
Car
Meredith L., Nov, 21 2020
Brian worked hard to find me great coverage at a price in my budget.
Maksim L., Nov, 19 2020
Home insurance (Brian)
Yelena K., Nov, 12 2020
courtesy understanding quickness attentiveness
Rhonda J., Oct, 21 2020
He was great.
Rhonda J., Oct, 21 2020
Brian was very professional and informative. He provided options we were unaware of in the previous policy.
Marta W., Oct, 17 2020
Great communication!
Brian B., Oct, 16 2020
Brian's charming personality