Need help with an existing policy?
Contact My Team
About Dave
Dave Lott is an agent with Goosehead Insurance located in Savannah,  GA. Dave  joined Goosehead because of his unwavering commitment to take care of his clients. Using cutting edge technology to shop with dozens of "A" rated insurance companies in just a few short minutes, he is able to find the right coverage at a competitive price. He takes the time to review all of the options and customizes a policy based on the unique risks and desires of each client. After finalizing an option, Dave is backed by a service team that has the highest client loyalty rating in the industry. Request a quote from Dave and you will quickly understand why Goosehead is one of the fastest growing distributors of home and auto insurance in the United States.
States Licensed In: SC, GA
Connect
1 Diamond Causeway
Savannah, GA 31406

Languages spoken:
English
Hours:


Download contact info

Follow me
We've got you covered,
and then some.
Homeowners Insurance >
Auto Insurance >
Flood Insurance >
Renters Insurance >
Condo Insurance >
Landlord Insurance >
Motorcycle Insurance >
Boat Insurance >
RV Insurance >
Life Insurance >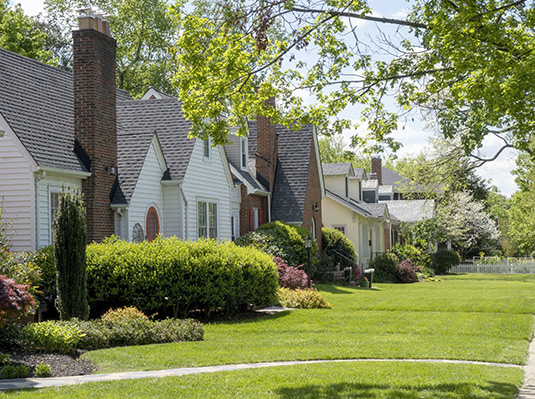 HOMEOWNER INSURANCE
Homeowners Insurance 101
After looking at dozens of houses you found a property you love. You've managed to come up with a down payment, get approved by a lender, and started wrapping your knick knacks in newspaper. Now you need to find a homeowners insurance policy that meets your needs, but how do you know if a policy is the right one for you?
Recent Reviews
Shya S., Sep, 20 2023
Dave was a very efficient, communicative and thoughtful guide as we went through the process of choosing an insurance provider. He knew his stuff, and we felt like he had our best interests at heart.
Eric L., Sep, 15 2023
Dave was awesome. Very thorough and attentive. Would highly recommend to anybody.
Alvaro Z., Sep, 14 2023
He helped me get the best coverage at a decent price and didn't give up until he found the right coverage.
Cole P., Sep, 14 2023
My primary reason is the agent who helped me find the best coverage. Dave Lott was extremely thorough and patient through out the process.
Jennifer A., Sep, 14 2023
Swift response
Maria R., Sep, 13 2023
Dave was very informative and helpful, he took the time to gather my information and really understand my needs. I look forward to working with Dave and his team.
Amanda H., Sep, 10 2023
Dave is great! He really knows his business and will get you the best for your buck!!
Bernard J., Aug, 27 2023
Dave has been very persistent in courting my business. He does a great job of finding the right insurance products for my needs and gives very complete and honest answers. I will look forward to having Dave as my new insurance agent in Georgia.
Brian C., Aug, 27 2023
The customer service and honesty of Dave
Tony B., Aug, 26 2023
Great service in a timely manner and excellent staff and management!!
Shena B., Aug, 18 2023
Dave was fantastic
Marion J., Jul, 26 2023
Great customer service
Jere W., Jul, 21 2023
Honest man
Katherine O., Jul, 20 2023
Excellent service from Dave Loff. Could not be happier
Robert O., Jul, 19 2023
The person who helped us was very thorough and friendly. He seemed to go out of his way that we were comfortable with everything.
Sherri F., Jul, 17 2023
Dave was easy to work with
Jesse H., Jul, 11 2023
Communication was great
Dayton R., Jul, 10 2023
Quick, informative response to our questions and to finding us a policy.
Dianne R., Jul, 08 2023
Great client service
John T., Jul, 08 2023
Dave took the time to personalize our needs and address all of our questions in a timely fashion.
Nikia S., Jul, 06 2023
Excellent and timely customer service
Nicole R., Jul, 04 2023
Dave was very quick and knowledgeable about getting us the right policy
Joel H., Jun, 28 2023
How helpful Dave was saving me money on my new home and bundling my cars with it. Also, I've never called a business we're I actually got to speak to the person each and every time. I thought I was going to drive him crazy calling him with so many different questions but he always answered me and had time to answer my questions or just listen to my needs and concerns about the new policy. Thank you
Matthew C., Jun, 27 2023
Dave was a great guy!!
Richard F., Jun, 20 2023
Dave did a great job for us and made it incredibly easy
Nicole M., Jun, 06 2023
Dave did an excellent job finding us auto and home insurance that fit our needs. He was helpful and full of information.
Corey D., Jun, 05 2023
Dave handled everything well and found me the best rate possible and all I had to do was accept the offer.
David W., Jun, 05 2023
I Couldn't ask for a better job finding me the best rates.
Gina P., Jun, 01 2023
Dave was helpful and very through…he was patient and answered all the questions and concerns I had.
Scott P., May, 31 2023
Dave handled our account as if was his own. He assured us that he would recommend the best option for our insurance needs. He cautioned about the low-ball opportunities but also advised that we didn't need the more expensive option. There was a curveball or two along the way. Dave made sure to straighten the issues in our best interest. Trust him, and use him to get your best solution. Thanks Dave. I was preoccupied with a new job opportunity and you made this easy for my wife to make the right decisions without worry.
Lauren D., May, 10 2023
Working with Dave was wonderful, he made everything as simple and easy to understand as possible. He found great rates for me and did all of the hard work, which made my life significantly easier.
Cassandra W., May, 02 2023
Quick turn around and saved us a lot of money
Cassandra W., May, 02 2023
Saved us a lot of money in a quick time frame
Ronnie W., May, 02 2023
Saved us a lot of money and did it quickly.
Cassie P., Apr, 27 2023
Dave was awesome in helping us get a good policy quickly
Joseph E., Apr, 27 2023
Dave was very helpful and prompt.
Nathaniel M., Apr, 20 2023
Very helpful and informative. I trusted Dave that he had my best interest in mind.
Leslie F., Apr, 18 2023
Dave Lott was amazing!!! Very quick to get the ball rolling. Easy to contact ! Will definitely recommend his services! Thank you Dave!!!
Dawn L., Apr, 17 2023
Dave Lott was professional, knowledgeable, timely and friendly. He answered all my questions and was very helpful. I trust his advice.
Rhonda M., Apr, 05 2023
He is very knowledgeable and saved us a great deal of money on both car and home insurance.
Patrick O., Mar, 20 2023
Excellent Customer Service from Dave Lott!
Frank L., Mar, 18 2023
Great customer support by Dave Lott.
Jami G., Mar, 14 2023
Dave Lott was very helpful in answering any questions I had.
Kelly G., Mar, 12 2023
Dave is very professional and helpful!
Daniel G., Mar, 11 2023
Dave Lott. He was professional , up front and delivered a very competitive (and accepted) insurance package !
Lloyd C., Mar, 03 2023
Gave detail explanation of coverages
Teresa T., Mar, 03 2023
Gave detail and full explanation of the coverages.
James E., Feb, 27 2023
THE PRICE IS RIGHT!
Laura H., Feb, 25 2023
Quick response time, knowledgeable about his products and worked hard to find the best solutions.
Melissa M., Feb, 23 2023
Dave responded quickly when I got his info from a friend. Returned my call and got right on taking care of my needs and was communicating with me though out the process.
Carson P., Feb, 16 2023
Dave is very pleasant to work with. He knows his stuff and and is able to provide a variety of options. We treat him and have already referred him to others in our gated community.
Kevin C., Feb, 10 2023
Very helpful.
Brianna M., Feb, 08 2023
Dave Lott literally took all of my stress away and he was a pleasure to work with!
Rodney E., Feb, 05 2023
Dave did a great job and was very patient.
Nicholas C., Jan, 06 2023
Great service from Dave Lott and lowest prices on home and auto insurance were found.
Zane C., Dec, 24 2022
Dave Lott was awesome. He saved me hundreds of dollars per month.
Shawn W., Dec, 21 2022
Easy to deal with and good savings
Paul R., Dec, 17 2022
Broker is knowledgeable, and showed he cared about my insurance needs!… Thanks Mr. Lott!!!…
Shawn W., Dec, 17 2022
Easy to use and good savings
Samantha D., Dec, 09 2022
Very helpful and got me a great deal!
Thomas G., Dec, 07 2022
Dave Lott has been quick to respond in every area of the process. He has been very helpful and professional for all our insurance needs.
Thomas M., Dec, 01 2022
Dave was incredibly helpful and thorough in his explanations, and the prices were great!
Denise D., Nov, 22 2022
quick response time, great communication in a timely manner and the perks to choosing them not only got me much cheaper auto and HOI but they have made my home purchase and relocation alot easier than expected. thank you Dave and Carrisa !
Roderick H., Nov, 20 2022
Mr. Lott was very helpful and provided tremendous guidance through the process.
William C., Nov, 19 2022
Fast response, very personable, low pricing
Col H., Nov, 06 2022
During this transition of our life's Dave made this a very smooth experience, he picked up on the first call and from that initial conversation we could tell that he cared about our needs and ensured that they were taken care of. I would absolutely recommend goosehead insurance to everyone, his timely responses made this hectic time just that much easier.
Megan H., Nov, 04 2022
Super quick. Very happy with the prices he found
Garry L., Oct, 30 2022
Professional, immediate response and 'follow thru' within 24 hrs. Was able to provide a 25% savings with greater coverage over my current insurance company that I have 3 properties with, a policy holder for over 17 yrs.
Kenneth L., Oct, 27 2022
Dave explained everything for both policies
Richard C., Oct, 20 2022
Dave has a friendly and highly professional attitude with me as a customer and person. I would definitely recommend him and his business to anyone, even my enemies (in order to win them over).