Need help with an existing policy?
Contact My Team
About Josh
Josh Harms is an agent with Goosehead Insurance located in Denison,  IA. Josh  joined Goosehead because of his unwavering commitment to take care of his clients. Using cutting edge technology to shop with dozens of "A" rated insurance companies in just a few short minutes, he is able to find the right coverage at a competitive price. He takes the time to review all of the options and customizes a policy based on the unique risks and desires of each client. After finalizing an option, Josh is backed by a service team that has the highest client loyalty rating in the industry. Request a quote from Josh and you will quickly understand why Goosehead is one of the fastest growing distributors of home and auto insurance in the United States.
States Licensed In: IA, MN, NE, SD
Connect
Languages spoken:
English
Hours:


Download contact info

Follow me
We've got you covered,
and then some.
Homeowners Insurance >
Auto Insurance >
Flood Insurance >
Renters Insurance >
Condo Insurance >
Landlord Insurance >
Motorcycle Insurance >
Boat Insurance >
RV Insurance >
Life Insurance >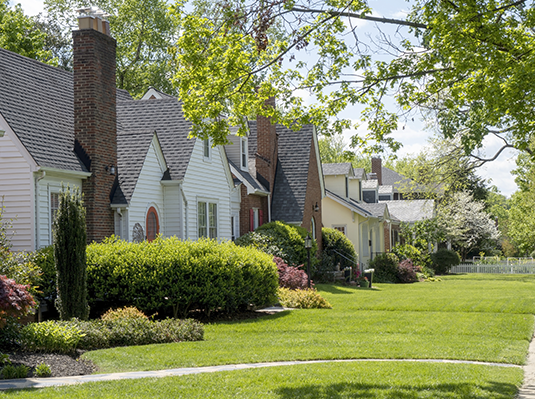 HOMEOWNER INSURANCE
Homeowners Insurance 101
After looking at dozens of houses you found a property you love. You've managed to come up with a down payment, get approved by a lender, and started wrapping your knick knacks in newspaper. Now you need to find a homeowners insurance policy that meets your needs, but how do you know if a policy is the right one for you?
Recent Reviews
Sarah A., Nov, 30 2022
Easy to get and understand everything
Tonya C., Nov, 15 2022
Easy to work with and found great savings
Timothy S., Oct, 31 2022
I felt Josh went above and beyond to help me get the coverage I was looking for.
Zachary A., Oct, 04 2022
Josh helped out a lot and made it easy!
Leticia L., Sep, 15 2022
Amabilidad
Gwendolyn E., Sep, 14 2022
Great service and competitive rates
Alphonse I., Sep, 13 2022
you get the job done quickly and efficiently
Shannon T., Sep, 12 2022
Josh has the very best communication! He is quick to respond to questions and explains things really well. I highly recommend working with Josh!
Jamie V., Sep, 05 2022
Josh was very helpful and patient with my questions and I was very satisfied with the cost.
Michelle H., Sep, 01 2022
I had a fantastic experience!
Connie K., Jul, 29 2022
Josh was very thorough when explaining the policy. I had to ask him only a couple questions, which he answered very knowledgeably and professionally.
Cheyenne J., Jul, 24 2022
Friendly and comprehensive service. All questions were answered in an easy-to-understand way, even though I've never bought a home or home insurance policy before.
Tracy K., Jul, 15 2022
Love the open communication… text, phone, and emails!!
Teresa G., Jul, 12 2022
He was very helpful and knowledgeable about the policies.
Michaela A., Jul, 12 2022
Service was fast and effective.
Andrew W., Jul, 06 2022
Very nice to talk too. Made it very easy on me.
Shiloh C., Jun, 30 2022
Josh Harms has been super helpful with explaining my home owners insurance to me. He always reply's quickly and is super efficient! Thank you!
Keith M., Jun, 29 2022
Josh was great and patient in working with my insurance switch.
Keith M., Jun, 28 2022
My agent Josh was exceptional
Kenneth L., Jun, 21 2022
100%
Travis G., Jun, 17 2022
Josh was super quick and explained everything so well. Immediately felt comfortable with him.
Terry P., May, 23 2022
We received a quick response to our request for a quote for our house and autos from Josh. Getting more coverage for less than half the price of our current insurance was the icing on the cake.
Jonathan H., May, 22 2022
Josh was great to work with. Very responsive and got us the coverage we needed.
Alfreda S., May, 18 2022
Customer service
Treaver B., May, 15 2022
Very nice and straight to the point
Allison R., May, 07 2022
Josh is very kind and professional super friendly. Got us the best deal on our home and auto. Even lower than before without a bundle! Amazing service. Thank you so much josh!
Beverly P., May, 05 2022
Was very satisfied.
Madison H., Apr, 20 2022
I was very pleased with the whole experience. Everything was explained thoroughly.
Kierra L., Apr, 13 2022
Great service and hard work!
David L., Apr, 08 2022
Josh was very thorough and prepared. Nice guy too!
Brittany P., Mar, 27 2022
Very helpful.
Ashley S., Mar, 04 2022
Josh was amazing ! He was a pleasure to work with and I will recommend him to anyone that needs service!
Brian B., Feb, 25 2022
Great service!
Jackie J., Feb, 24 2022
Josh was very helpful in explaining my policy so I understood it really well
Blake S., Feb, 24 2022
Prompt outstanding service
Nancy T., Feb, 21 2022
Josh harms was great! I love that he made me feel like I could ask him anything and made this an easy process
Nicole V., Feb, 01 2022
No in-person interactions needed
Denise M., Jan, 26 2022
Answered all questions completely and timely and provided great coverage for a much more competitive price.
Alice L., Jan, 21 2022
Josh got right on my request and had me set up in a matter of a very short time.
Lisa T., Jan, 21 2022
Good and friendly communication
Lisa T., Jan, 21 2022
Good and friendly communication.
Presha S., Jan, 16 2022
He listens to what I wanted and needed. And made suggestions.
Maria F., Jan, 10 2022
Honest and professional
Gloria K., Jan, 10 2022
Good rates and awesome service
Edgar P., Dec, 31 2021
Attention to detail and quickness
Cady T., Dec, 29 2021
They gave me a lower price for Insurance then my current Insurance Company.
Josephine W., Dec, 21 2021
Josh took the time to explain everything to and was patient and knowledgeable. He helped me, a first time homebuyer, understand what I need in my insurance. I will most definitely be referring him to others for their insurance needs.
Christine D., Dec, 16 2021
Very detailed
Violeta G., Dec, 07 2021
Good
Kelsey J., Dec, 01 2021
Josh is very informative, so easy to talk to as well!
Kelsey J., Dec, 01 2021
Josh is so informative, so easy to talk to as well!
Stuart A., Dec, 01 2021
Josh was very helpful and explained literally everything.
Antoinette J., Nov, 19 2021
because I was very satisfied
Brandon C., Nov, 18 2021
Josh was very helpful getting us better rates and not pushy !
Makayla I., Nov, 14 2021
Explained everything very well. Over all very friendly
McGowan T., Nov, 10 2021
Josh Rocks :)
Tina M., Nov, 03 2021
He personally answers his phone, is prompt in response regarding any information I've requested, knowledgeable & if he doesn't know the answer he tells you he'll find it. Professional, responsible and I get the feeling he'll be around should I need to make a claim. He's also a "hand holder" for people who are new to process or haven't been through it in awhile.
Donna P., Oct, 15 2021
Josh had done his homework and was able to compare what we currently had for insurance and what he was proposing. he was able to save us several hunddred dollars per year for the basically the same coverage we already had.
Kellie W., Oct, 09 2021
He was awesome! All I did was tell someone else how cool/easy he was to work with, they wanted his contact info. Will def recommend again in the future!
Bryce B., Sep, 24 2021
Josh was very friendly and helpful
Aditya P., Sep, 21 2021
Amazing agent Josh
Jane S., Sep, 16 2021
Timely and knowledgeable service
Kenneth S., Sep, 14 2021
Great service
Kenneth J., Sep, 09 2021
Josh was fast, efficient, and personable. He did great work for me.
Karen R., Aug, 30 2021
You are very nice
Carl D., Aug, 23 2021
very thorough and prompt as well as polite
Madison J., Aug, 16 2021
Josh was very helpful, and he found my fiancé and me great deals!
Ashley S., Aug, 14 2021
Josh was very very friendly and helpful
Samantha R., Aug, 07 2021
Josh was very friendly, answered all of our questions, was able to save us money, and he did it all very quickly.
Curtis H., Jul, 27 2021
Very understanding and very Knowledgeable. Great Person
Edwin S., Jul, 22 2021
Great service and rates
Tyler L., Jul, 09 2021
Great fast and friendly service
Micah S., Jun, 24 2021
Josh was incredibly knowledgeable and was patient to explain using language I understood.
Bobbi L., Jun, 14 2021
price, patience of agent, as it took me a little longer to get things decided, and he hung with me..
Jason M., Jun, 03 2021
Josh and his team are attentive to detail, quick responding and professional. Looking forward to working with them in the future.
Kylie M., May, 27 2021
Josh was amazing and really helped me understand the process answering all my questions with ease and made this whole process a breeze!! I would definitely recommend Josh to anyone I could!
Ayao N., May, 27 2021
Good
Cheyenne C., May, 23 2021
Josh was very nice and friendly. Made the process smooth for a first-time homeowner. I really like that the company also offers to help set-up utilities. Would totally recommend to family and friends.
Ethan W., May, 21 2021
Great outstanding customer service and very professionally explained service. Thank you! Keep up the great work.
Dominique R., May, 15 2021
Joshua was friendly and most of all took the worries of moving away and was very helpful
Vicky O., May, 02 2021
Josh
Scott W., Apr, 30 2021
Josh was very helpful and kind. It was a joy to work with him!
James C., Apr, 29 2021
josh is very friendly and knowledgable and saved me money and i have and will keep telling ppl about the great service and inexpensive insurance he has to offer
Jessica B., Apr, 20 2021
Josh explained everything in detail about the policies that would put into place and made sure any questions that I had, were answered.
James B., Apr, 17 2021
Great service and saved money
Willetta K., Apr, 12 2021
Very friendly and answers all my questions
Krista J., Apr, 02 2021
Great rate and communication
Rebecca E., Mar, 25 2021
Josh has been very helpful and patient with our many questions.
Rebecca E., Mar, 25 2021
We have been with goosehead 4 days so other than talking with Josh who was great, I can't offer much else.
Joshua H., Mar, 15 2021
Very educational experience, very happy with there process. Saved money and went out of his way to ensure I was taken care of.
Brad L., Mar, 11 2021
He was very knowledgeable and made the process very easy. Saving money a big plus as well.
Pamela E., Mar, 06 2021
Josh was very friendly an took care of our needs
Cassidy B., Feb, 25 2021
Josh's rates were not only affordable, but he was also very friendly and explained a few things that I asked him to explain without making me feel incompetent. He is very patient and understandable as well... overall, amazing service; Definitely recommend!
Erica N., Feb, 25 2021
Josh worked with us!
Shauna M., Feb, 19 2021
Josh made it easy to switch.
Sherry C., Feb, 15 2021
Josh did a great job explaining & going through my insurance policy with me!
Lucien C., Feb, 15 2021
he did an excellent job explaining how this Insurance all works!
Janet M., Feb, 09 2021
I had a very professional experience with Josh, and his personal attention he gave!!
Sara H., Feb, 08 2021
I was pleased with the professionalism of my agent. He answered all of my questions. I feel like my opinion matters and that I am not just a number.
Jaidon E., Feb, 07 2021
He was very helpful in getting me a lower rate than I was already at.