Need help with an existing policy?
Contact My Team
About Kevin
Kevin Boggs is an agent with Goosehead Insurance located in Bloomingdale,  IL. Kevin  joined Goosehead because of his unwavering commitment to take care of his clients. Using cutting edge technology to shop with dozens of "A" rated insurance companies in just a few short minutes, he is able to find the right coverage at a competitive price. He takes the time to review all of the options and customizes a policy based on the unique risks and desires of each client. After finalizing an option, Kevin is backed by a service team that has the highest client loyalty rating in the industry. Request a quote from Kevin and you will quickly understand why Goosehead is one of the fastest growing distributors of home and auto insurance in the United States.
States Licensed In: IL, IN, TX, WI, MO
Connect
181 South Bloomingdale Road, Suite 104
Bloomingdale, IL 60108

Languages spoken:
Polish;English
Hours:


Download contact info

Follow me
We've got you covered,
and then some.
Homeowners Insurance >
Auto Insurance >
Flood Insurance >
Renters Insurance >
Condo Insurance >
Landlord Insurance >
Motorcycle Insurance >
Boat Insurance >
RV Insurance >
Life Insurance >
You've got the best of the best.
Meet the team.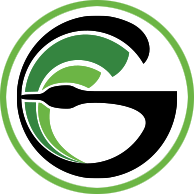 Laura Girolami
License #: 18949803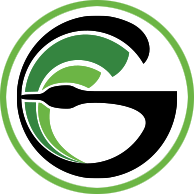 Nicole Hopkins
License #: 19035180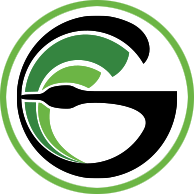 Julita Drozd
License #: 18515477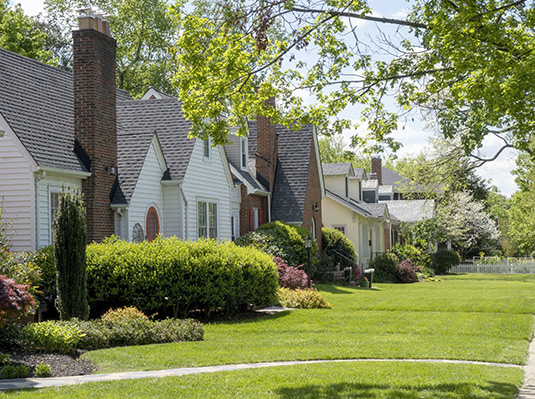 HOMEOWNER INSURANCE
Homeowners Insurance 101
After looking at dozens of houses you found a property you love. You've managed to come up with a down payment, get approved by a lender, and started wrapping your knick knacks in newspaper. Now you need to find a homeowners insurance policy that meets your needs, but how do you know if a policy is the right one for you?
Recent Reviews
Ruthie G., Nov, 20 2023
Kevin was patient and explained every detail as asked. Went above and beyond to match and offer a better deal than the competitors without reducing the important sections of coverage.
Wanda M., Nov, 17 2023
This was the easiest and most professional insurance change I have done.
John P., Nov, 15 2023
Kevin was referred by another mutual friend. With a simple phone conversation we were already talking as if we were old friends. When it was time to explore my insurance needs Kevin new what too do to accommodate. There was a need to revisit the insurance quote too expedite the closing date. Within Kevin receiving an email asking to accommodate the small issue. Within an hour Kevin had reached out to his team and accommodated . Superior response time I would highly recommend using Kevin
Alec L., Nov, 15 2023
Nicole was very prompt at responding and answered my questions and explained the process and coverage very well and professionally. Great experience all around!
Sandra B., Nov, 13 2023
Nicole was excellent...knew her stuff and was so overly helpful. She was professional and knowledgeable. We laughed a lot. A wonderful personality. I loved working with her. I plan to keep in touch!
Zina L., Nov, 08 2023
Nicole was so helpful and obviously worked hard to find me the best rate and insurance that met my needs. I was speaking with 2 other companies and none did I feel like my needs were prioritized. I really felt that with Nicole. I am excited moving forward to have her as my agent. I have already referred her to a family member.
Joseph I., Oct, 31 2023
Very polite, courteous and professional.
Desiree C., Oct, 28 2023
He was very professional, patient, and informative.
Joseph C., Oct, 21 2023
Overall professional experience
Elizabeth O., Oct, 20 2023
Nicole was great, She took care of us immediately. We were at the closing for our new house and need insurance quick. she could not have been better!
Keenan J., Oct, 14 2023
Kevin was fantastic in every step of the process.
Thomas H., Oct, 13 2023
Great service
Kimyata T., Oct, 07 2023
Customer Service was excellent!
Eric M., Oct, 05 2023
Very informative, finding the right products at a fair price, and very responsive.
Catherine M., Sep, 28 2023
Kevin was great to work with!
Sarah D., Sep, 25 2023
Kevin was very thorough and detailed in explaining all my options.
Alora P., Sep, 24 2023
Nicole was very kind and so helpful with getting us a home insurance policy that fit our needs and our budget. Thank you!
Sarah S., Sep, 23 2023
Ease of use, good rate, personable
Paul N., Sep, 22 2023
Great service by Kevin and team!
Dianise C., Sep, 11 2023
Great service and did a great job of explaining and answering and questions/concerns.
Kim K., Aug, 28 2023
She was easy to work with and sent me information very quickly.
Daniel E., Aug, 25 2023
Customer service very understanding!
Ian W., Aug, 24 2023
Happy with the experience so far, very engaging and responsive!
Maxine F., Aug, 19 2023
How friendly and understanding they are. And how they put my best interest first.
Kirsten G., Aug, 16 2023
Kevin was super cool to talk with! Very helpful and professional. Thank you!
Corey H., Aug, 07 2023
Well done and effective!
Jorge A., Aug, 04 2023
Very professional and polite
William j., Jul, 22 2023
Looking for new insurance.
Remigiusz D., Jul, 18 2023
Great people and great service
Catherine S., Jul, 17 2023
fast, to the point, got it done when we needed it, ver personable....loved him!!
Luiggy C., Jul, 15 2023
Best quote was given by Kevin and a better price too. He was very helpful in explaining our quote. I would recommend working with Kevin
Robert A., Jul, 08 2023
Kevin was courteous insightful and accommodation g
Oliver D., Jul, 08 2023
Kevin is very helpful and down to earth.
Jeffrey M., Jun, 28 2023
I gave the score that i thought the company deserved. Nicole Hopkins was very responsive and extremely knowledgable. A pleasure to work with
Desire F., Jun, 28 2023
I don't know many people in need of insurance so it's not due to the service provided. It is simply unlikely to happen due to lack of need in my immediate circles
Paul K., Jun, 27 2023
NA
Angela N., Jun, 21 2023
She was very helpful and informative
Lilly S., Jun, 20 2023
Nicole was very friendly and helpful and tenacious in finding us homeowners insurance. We appreciate her efforts even over a holiday weekend.
Rashonda T., Jun, 10 2023
Julita is an Amazing Rep. Julita was very kind and helpful on the phone.
Chaleeporn P., Jun, 10 2023
Nicole provided excellent customer service
Chiung W., Jun, 02 2023
Nicole did a great job setting me up for HOI an Auto with our relocation to IL.
Joel M., Jun, 01 2023
Customer service and price
Gail H., Jun, 01 2023
Ease of obtaining policy and great communication from Nicole. She is awesome!
John Z., May, 31 2023
Friendly, helpful, clear explanations, fast, good followup.
Jennifer M., May, 31 2023
Found me affordable home insurance
Marc M., May, 30 2023
Great product service
Jasmine K., May, 08 2023
Kevin explained everything in detail with each question I had and made me feel more than comfortable to reach out with any questions!
Toby D., May, 06 2023
Nicole was great and easy to work with.
Nicole M., May, 06 2023
Nicole was amazing. She helped me find lower rates on a very quick time frame. She clearly has expertise and knowledge and explained everything clearly. I would highly recommend Nicole.
Luke P., May, 04 2023
My agent was very knowledgable and helpful!
Viktoriya M., May, 01 2023
Julita was wonderful throughout the entire process! She is thorough, responsive, helpful and knowledgeable. She explained things in great detail and made us feel comfortable moving forward with our new policies!
Todd K., Apr, 23 2023
Friendly and helpful service.
Jessica L., Apr, 17 2023
Nicole was wonderful, professional and kind.
Paul K., Apr, 13 2023
very profesional and able to answer all questions
Deborah S., Apr, 13 2023
Great communication; great research for the best policy for us- also from a highly rated company in good financial standing.
Yurii M., Apr, 06 2023
.
Jonathan M., Apr, 04 2023
Nicole was very attentive, responsive, and an overall pleasure to work with!
Pamela D., Mar, 18 2023
Kevin was knowledgeable, professional and friendly and answered all of my questions about the company, rates and coverage.
Peter K., Mar, 18 2023
Agent was excellent
Alexandra H., Mar, 16 2023
Nicole was incredibly helpful and worked persistently to find me the best deal. Plus, she was extremely personable and friendly! It was the most seamless insurance experience I've ever had and I will be recommending Gooshead to all of my friends/family because of Nicole. She is a true asset to the team.
Michele V., Mar, 06 2023
She was very professional she really cared about what I was looking for and did her best to help me find the right insurance for me and my budget
James A., Feb, 19 2023
Great customer service and responsiveness from Kevin. Thank you for being available and attentive.
Robert H., Feb, 18 2023
Kevin and Julita provided Friendly Professional Service. Excellent Ins products. An outstanding Experience.
Gabrielle A., Feb, 18 2023
Things were handled quickly and exactly as I asked, including searching for additional options when I wasn't getting the rates I'd hoped for.
Sade M., Feb, 14 2023
Kevin was very nice and gave great information to all my questions and concerns. He stood out from other companies I spoke with. I would highly recommend him.
Elizabeth H., Feb, 10 2023
Nicole was quick in her response to me. Very clear with the process and SUPER helpful, especially as a first time purchaser.
Michael T., Jan, 31 2023
Great savings
Deidre B., Jan, 31 2023
Very easy to apply, very affordable quote
Dena M., Jan, 19 2023
Very good at explaining coverages etc
Sarah K., Jan, 19 2023
Kevin was extremely helpful and found me great rates
Andrew W., Jan, 10 2023
Easy to work with and gave a better rate
Kelleigh B., Dec, 22 2022
Kevin was so knowledgeable and able to break everything down for us to understand in a productive and efficient way. We are so grateful that we are now saving around $2,000.00 a year in auto and our yearly payment for homeowners insurance is less than one monthly mortgage payment. Great job Goosehead.
Elizabeth S., Dec, 19 2022
Great service, great rates. Thoroughly explained everything
Yolanda B., Dec, 16 2022
Kevin, the agent answer all my questions
Kenneth A., Dec, 15 2022
The service and agents
Maurice S., Dec, 07 2022
Your Representative... Kevin
Gabriel D., Dec, 03 2022
Super easy process, helpful people
Stephanie S., Dec, 02 2022
Kevin was amazing. Very personal and knowledgeable. He explained everything to me and made sure I understood what my coverage would be as well as the monthly breakdown of expenses. I've never had this experience with another insurance Co.
Deborah R., Dec, 02 2022
Very knowledgeable!
Eric E., Nov, 01 2022
James L., Oct, 30 2022
I recieved good service and information.
Lauren E., Oct, 30 2022
Great customer service
Chris N., Oct, 26 2022
Boggs is the best!
Matthew K., Oct, 20 2022
Kevin was very helpful! The tone of our call was very low key, and there wasn't a pushy sales rhetoric that I experienced with other insurance companies. I am also very satisfied with my level of coverage for the price I am paying.