Need help with an existing policy?
Contact My Team
About Derek
Derek Martin is an agent with Goosehead Insurance located in Chicago,  IL. Derek  joined Goosehead because of his unwavering commitment to take care of his clients. Using cutting edge technology to shop with dozens of "A" rated insurance companies in just a few short minutes, he is able to find the right coverage at a competitive price. He takes the time to review all of the options and customizes a policy based on the unique risks and desires of each client. After finalizing an option, Derek is backed by a service team that has the highest client loyalty rating in the industry. Request a quote from Derek and you will quickly understand why Goosehead is one of the fastest growing distributors of home and auto insurance in the United States.
States Licensed In: IL, IN
Connect
Languages spoken:
English
Hours:


Download contact info

Follow me
We've got you covered,
and then some.
Homeowners Insurance >
Auto Insurance >
Flood Insurance >
Renters Insurance >
Condo Insurance >
Landlord Insurance >
Motorcycle Insurance >
Boat Insurance >
RV Insurance >
Life Insurance >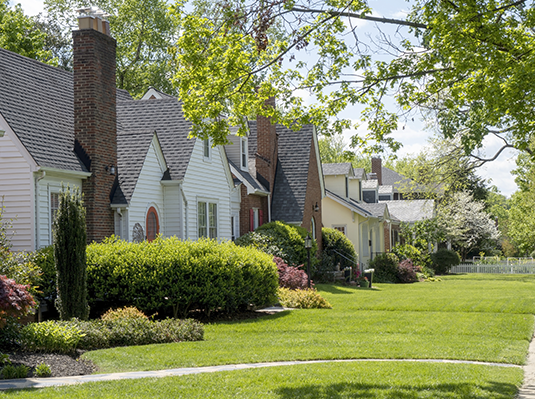 HOMEOWNER INSURANCE
Homeowners Insurance 101
After looking at dozens of houses you found a property you love. You've managed to come up with a down payment, get approved by a lender, and started wrapping your knick knacks in newspaper. Now you need to find a homeowners insurance policy that meets your needs, but how do you know if a policy is the right one for you?
Recent Reviews
Andrea B., Aug, 02 2022
The lowest quote and the agent was very helpful
Andrea B., Aug, 02 2022
The lowest quote and the agent was very helpful
Evan S., Jul, 22 2022
Derek was amazing. He responded quickly, was very knowledgeable and great to deal with.
Vesna T., Jul, 07 2022
problem solved in professional manner
Gregory B., May, 13 2022
Derek Martin, our new agent, was fantastic in both the pricing of policies and communication. He was the reason for becoming new customers.
Shauntell L., May, 08 2022
Derek has awesome customer service, responds quickly and provides the best options for my clients and myself for my properties.
Mark L., May, 05 2022
Response time to complete transaction and service from the Agent
Molly K., Apr, 07 2022
Derek is great!
Kevin M., Mar, 11 2022
Super helpful!
Salvatore L., Feb, 26 2022
Derek was very attentive, honest, & communicative during the process from start to finish.
John S., Jan, 27 2022
Derek
Jake W., Dec, 01 2021
Derek Martin was a pleasure to work with. Very timely with his responses and very personable and polite. He has a great command of the business and I felt I was in good hands.
Shruti A., Nov, 25 2021
Very responsive agent, good insurance policy based on inspection report
Shaketa P., Oct, 29 2021
Excellent customer service
Gary M., Oct, 22 2021
Great Service
Carissa M., Oct, 02 2021
Dereck was knowledgeable, helpful, patient and friendly.
Frank V., Sep, 14 2021
Quick response, highly recommended
Suyapa G., Sep, 11 2021
The service, professionalism was excellent, fast and very informative. The entire experience was wonderful.
Brooke P., Sep, 08 2021
Derek made switching my policy quick and easy and was very knowledgeable in answering any questions I had. He explained everything thoroughly and made sure I was satisfied with my new coverage. Highly recommend this agent!
Tayler M., Sep, 01 2021
Life insurance process was quick and painless. Derek did a great job explaining the process.
Kara A., Aug, 19 2021
Derek was great!
Rebecca K., Aug, 03 2021
Very efficient service! Derek was really helpful and knowledgeable. Would definitely recommend to my friends/family.
Bertha W., Jul, 27 2021
Very much helpful
Dion B., Jul, 19 2021
Everything was explained nicely.
Ana W., Jul, 14 2021
He was extremely responsive and helpful
Chanita J., Jul, 14 2021
Everything was easy, smooth, clear and reasonable
Kurt W., Jun, 30 2021
Great guy and service
Lisa O., Jun, 03 2021
Derek is responsive, knowledgeable, intelligent and kind. He cares about his clients and is really just the best.
Jennifer R., May, 22 2021
Good informative service
Da J., May, 05 2021
The agent was very helpful and explained everything to me so that I knew what I was purchasing. He also didn't try to give me something I didn't want.
Felicia W., May, 05 2021
Your company is on point and you all take care of business right away
Stephen K., May, 04 2021
Great responsiveness, communication and solutions. Working with Derek Martin has been really easy. The landscape of insurance is either really confusing or really annoying. Derek cuts through all the marketing and gives me exactly the information and options I need to make a better decision.
Falicia P., Apr, 28 2021
I just started this journey yesterday so I really don't know what to expect
Rosalyn W., Apr, 22 2021
Professional, courteous, thorough, responsive
Stephanie R., Apr, 19 2021
good communication and cost savings
Ian H., Mar, 27 2021
Simply put Derek Martin is the best agent I have met in a long time. Maybe ever. His response time is amazing and is a problem solver. I am so glad I found him and he is my go to agent.
Adeleke B., Mar, 25 2021
Agent was very professional and helpful
Modupeola A., Mar, 19 2021
Professionalism
Timothy M., Mar, 13 2021
Derek is great to work with and provides excellent guidance.
Khadijat A., Mar, 12 2021
Professional and prompt
Trishawn H., Mar, 09 2021
Thorough
Sharon D., Mar, 03 2021
Derek was very helpful and knowledgeable and helped me to obtain comparable insurance coverage at a much better rate.
Makenzie L., Feb, 19 2021
Great experience!
Donna R., Feb, 07 2021
Derek is very thorough and he listens to what concerns or preferences a person may want and he makes it happen...I have had a very pleasant experience with Derek during a somewhat stressful time for me trying to purchase my first home....so kudos to Derek on job well done.
Sharmane R., Feb, 05 2021
I really like the coverages he went over with me, although I may add more later, and the prices compared to other companies I received a quote from.
Mary L., Feb, 02 2021
Working with Derek Martin is seamless. He responds fast and with helpful information. He got me exactly what I needed, when I needed it, all without hassle.
Gerald F., Jan, 22 2021
Derek Martin!!! Awesome agent, friendly and very knowledgeable!
Jasjit B., Jan, 22 2021
Communication with Derek
Thomas B., Jan, 20 2021
I was very satisfied
Parker K., Jan, 16 2021
Very personable and responsive, pleasure to work with.
Zeba C., Dec, 10 2020
Prompt Service. Very courteous.
Jaber A., Dec, 09 2020
Great communication
Whitney G., Nov, 07 2020
Derek has been very helpful during our first home purchase. He has great customer service standards and I'm glad he worked with me.
Raul L., Oct, 17 2020
Very good experience with our agent. Helped us throughout the whole process and helped us save over $1000 by determining the right coverage.
Kassey R., Oct, 14 2020
Derrick was professional and I got very good rates
Samuel B., Oct, 01 2020
Very helpful/responsive. Easy to get a hold of.
Erica S., Sep, 23 2020
Derek was very helpful and offered competitive pricing! I will be referring him to my family and friends.
Ryan T., Sep, 18 2020
Derek is the best!! Great rates, excellent service. No one better in Chicago!!
Rena H., Sep, 17 2020
Derek was very informative
Collin M., Aug, 28 2020
Derek was awesome to work with and extremely helpful with all our questions.
Shalonda C., Aug, 20 2020
Great customer service, communication & patience!
Betty W., Aug, 06 2020
Information was very accurate and Derek was very knowledgeable about the insurance industry... Also straight-forward about rates
James S., Jul, 22 2020
Derek is a great guy. Very easy to talk to and got a great rate.
Richard G., Jul, 01 2020
Derek was extremely friendly and helped every step of the way. He made me feel very comfortable during the entire process.
Barbara L., Jun, 30 2020
Derek was very professional and provided me with prompt service.
Elijah H., Jun, 23 2020
Derek should be a manager (if he isn't already). He is just that good.
Stephen K., Jun, 06 2020
Quick responsiveness and easy interactions. Got exactly what I needed at a good rate with no hassle.
MacKenzie M., Jun, 03 2020
Derek was attentive, friendly and time efficient in helping me get set up with my policy even though I was crunched for time between a short closing and hectic work schedule!
Ian H., May, 11 2020
I am delighted to have found Derek for my insurance needs. He is incredibly prompt answering any of my calls or emails and has guided us through the process with patience. I would absolutely refer him to other people.
SEHYOUNG M., May, 08 2020
Derek was very responsive and walked me through the entire process. Got everything done in less than 24 hours.
Evelyn K., Apr, 11 2020
Agent adjusted policy to my needs
Susan T., Mar, 16 2020
Derek was helpful and knowledgeable in the insurance we were needing.
Jackie B., Mar, 16 2020
Friendly and helpful
Dexter W., Feb, 24 2020
Derek has been very resourceful and responsive to my inquiries, which have been many. I very much appreciate the customer service that I have received
Gregory G., Feb, 21 2020
Good service fast acting
Sagar U., Feb, 17 2020
Great service by Derek, honesty and price point
Latanya T., Feb, 10 2020
He explain the policy to me very clearly and gave me different options to choose from
Mattison L., Jan, 20 2020
He was very helpful and helped us get the lowest rate possible.
Natalie L., Jan, 15 2020
He was very nice and very detail in explaining policies. Will most definitely recommend him to friends and family.
Michael G., Dec, 31 2019
Derek Martin takes great care of me and my clients.
Crystal B., Dec, 24 2019
Excellent customer service
Patrick M., Dec, 04 2019
Derek does a great job explaining HOI, given that this was my first time needing HOI, he made the process simple and easy to understand.
Robert H., Nov, 28 2019
Satisfied with the service
Brent H., Oct, 28 2019
How simple it was to switch to Goosehead and substantial cost savings
Steven R., Aug, 16 2019
The broker, Derek, was very quick to respond, was very responsive to my requests to run additional numbers/options and was in gernal, made the process painless for me. I can't believe I ever used companies like Geico or Progressive!! Thank you Goosehead!
Michael C., Jul, 24 2019
Outstanding explanation of the terms in the policy.
David C., Jun, 26 2019
Friendly and explained the services very well
Stephen L., May, 08 2019
Very helpful and clear communication as well as a friendly agent.
Logan M., Apr, 16 2019
Top notch service
Jonathan D., Nov, 15 2018
Extremely helpful with an extraordinary speed. He had everything set up with in less than 3 hours after I started talking with him!
Veronica S., May, 14 2018
Derek was very informative professional and patient
Amanda M., May, 02 2018
Affordability and perfect communication with Derek
Lucas R., Apr, 30 2018
My agent, Derek, did a outstanding job am happy I was introduced to goosehead.
Stephen K., Apr, 19 2018
effective and personalized service, great responsiveness and competitive pricing.
Emily K., Mar, 30 2018
Derek was incredibly helpful!
Tyler H., Mar, 29 2018
Derek was great and made everything so easy!!
Jana M., Mar, 07 2018
Derek Martin was so easy to work with
Angelica C., Feb, 15 2018
Derek was awesome. friendly, understanding etc.
Kenneth W., Nov, 29 2017
Quick and easy.
Angelica C., Aug, 02 2017
Derek Martin
Dana F., Jul, 03 2017
Very friendly and knowledgeable
Sean P., Jun, 22 2017
Derrick was a true professional and worked tirelessly to help me find the right coverage to meet my needs. I will absolutely refer him and Goosehead to all my friends, family & colleagues. Thank you again Derrick & Goosehead!
Thomas P., May, 10 2017
Derek was most helpful, answered all my questions in a timely manner.