Need help with an existing policy?
Contact My Team
About Mike
Mike Nolan is an agent with Goosehead Insurance located in Naperville,  IL. Mike  joined Goosehead because of his unwavering commitment to take care of his clients. Using cutting edge technology to shop with dozens of "A" rated insurance companies in just a few short minutes, he is able to find the right coverage at a competitive price. He takes the time to review all of the options and customizes a policy based on the unique risks and desires of each client. After finalizing an option, Mike is backed by a service team that has the highest client loyalty rating in the industry. Request a quote from Mike and you will quickly understand why Goosehead is one of the fastest growing distributors of home and auto insurance in the United States.
States Licensed In: IL
Connect
Languages spoken:
English
Hours:


Download contact info

Follow me
We've got you covered,
and then some.
Homeowners Insurance >
Auto Insurance >
Flood Insurance >
Renters Insurance >
Condo Insurance >
Landlord Insurance >
Motorcycle Insurance >
Boat Insurance >
RV Insurance >
Life Insurance >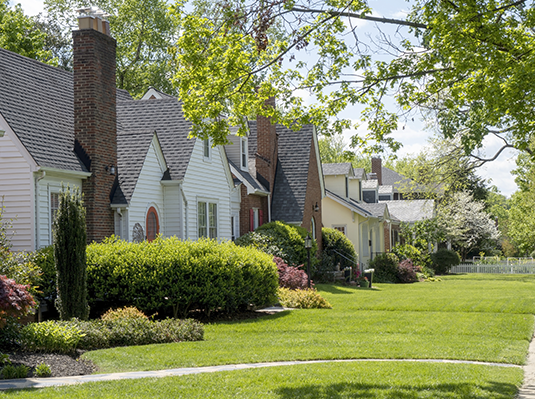 HOMEOWNER INSURANCE
Homeowners Insurance 101
After looking at dozens of houses you found a property you love. You've managed to come up with a down payment, get approved by a lender, and started wrapping your knick knacks in newspaper. Now you need to find a homeowners insurance policy that meets your needs, but how do you know if a policy is the right one for you?
Recent Reviews
Nathan S., Dec, 02 2022
Mike Nolan is easy to talk to explains the things youneed to know not just take your money and run.
Susan S., Nov, 30 2022
The professionalism and expertise shown was very stress reducing.
Sauraj R., Oct, 24 2022
great service
Robert W., Oct, 23 2022
Mike was very responsive, he found me good coverages at great rates, and he came to my house to sign me up.
Donna O., Oct, 11 2022
My agent was very informative and knowledgeable about all my questions and responded to all my concerns in a reasonable time also
Okyere A., Jul, 30 2022
He explained every step and answered all our questions
Kevin J., Jun, 13 2022
Mike was able to walk me through the process and explain things to a first time home buyer who had no prior knowledge to home ownership and the insurance that comes with it.
Cinthya S., Jun, 11 2022
Mike was thorough, responsive, and found us a.great deal on our insurances. It was a pleasure working with him and I will definitely recommend him.
Gamzoflip L., Jun, 03 2022
Great customer service and fast turnaround! Just what I needed.
Norberto V., Apr, 26 2022
Lower premiums
Rena K., Apr, 01 2022
Great service and professional. Provided great information for each service in detail.
Tina B., Mar, 10 2022
He is excellent
Margaret M., Feb, 01 2022
Mike explained and clarified all my insurance questions fully and on my level. I felt very comfortable with all his information and instructions.
Ronald M., Oct, 17 2021
Mike Nolan was professional, friendly, thorough and had great follow-up.
Cedric F., Sep, 17 2021
Mike was very helpful and informational. Very attentive and helped with any questions my husband and I had.
Andre L., Jul, 27 2021
Friendly, informative and easy to work with.
Karmvir S., Jun, 03 2021
Mike was fantastic to work with. Extremely knowledgable and explained everything very simply and made the process very easy.
Jeffrey S., Jun, 01 2021
Mike was very helpful and explained our options thoroughly.
Ruth K., May, 16 2021
Mike was great, he answered all our question, and explained everything completely. We felt well taken care of..
Melanie M., Apr, 24 2021
Mike responded fast, answered all of our questions, and found a budget friendly home insurance option for us.
Jan-Vincent B., Apr, 22 2021
Mike was very personable and easy to work with, without even meeting in person. He was quick and efficient and gave us a very good quote.
Zandra L., Apr, 15 2021
Mike was great with helping me
Raquel C., Apr, 13 2021
Mike is professional and attentive. Always answers any questions and would call back with a fast response.
Kelly A., Apr, 13 2021
Mike Nolan was very thorough, knowledgeable and responsive. He was able to provide us with much better coverage at a lower premium than we had been paying through our previous policies with State Farm. I will definitely refer family and friends to Mr. Nolan.
Kelly A., Apr, 11 2021
Mike Nolan was so knowledgeable, helpful and thorough. He found us much better coverage and a lower rate than we had been paying for our policies through State Farm. I will definitely refer family and friends to Mr. Nolan.
John T., Apr, 09 2021
Mike Nolan was very thorough in explaining the coverage offered and the value compared to our previous carrier.
Bernadine Z., Apr, 01 2021
I felt that Mike Nolan was up front and honest with me and that he listened to my concerns and was prepared to work with me to safe me money, without sacrificing my safety concerns for both my home and auto.
Marisela G., Feb, 03 2021
Great customer service and feels like you've made a friend with the information provided.
Barbara S., Dec, 25 2020
Mike's great service
Thomas W., Dec, 23 2020
Mike Nolan was excellent in answering questions, in coming up with appropriate policies, and responsive to all my questions by email and on the phone.
Jenny T., Dec, 15 2020
Mike Nolan not only helped me save so much, he also got me better coverage and was extremely informative about insurance. He also answered all my questions and made this experience so easy and delightful! Thank you Mike Nolan!!
Brian D., Dec, 10 2020
Really enjoyed working with Mike and his professionalism.
Amanda W., Nov, 26 2020
I am a first time home buyer and Mike was able to explain everything to me so I really understood.
Tonya P., Nov, 24 2020
no comment
Elodia M., Nov, 14 2020
Savings and coverage provided
Diane L., Oct, 29 2020
Mike was very informative and helped us save some money. He was easy to reach and easy to work with.
Jeffrey B., Oct, 23 2020
Mike was very knowledgeable
Virginia N., Sep, 25 2020
Mike was very knowledgeable about the products and responsive to my numerous questions. He had just the right combination of persistence and perceptiveness to make our interactions a success.
Michael S., Sep, 25 2020
My wife was very pleased with her experience. I personally did not interact with Mike.
Kamaljeet K., Sep, 16 2020
Highest scores
James S., Aug, 14 2020
Solid understanding of my insurance needs and a fair price.
Carlos M., Jun, 30 2020
Excellent customer service from Mike. He is always available and ready to help. I am really impressed-
Thomas R., Jun, 25 2020
Overall experience
Katherine A., May, 27 2020
Mike was a very big help in s major event of buying a home, he was very pleasant relatable and explained all the things I didn't understand. He did all the communicating with the mortgage company for me. He didn't just sell me insurance, he helped me.
Bridget M., May, 01 2020
Mike was able to beat our previous rates and was very helpful.
Syed S., Apr, 24 2020
Mike has been very attentive to details and has been consistent in his follow-ups. Kept me up to date through out the whole process which made it easy work with him Thanks
Michael P., Apr, 14 2020
JUST PURCHASE A NEW HOME
Brian H., Apr, 03 2020
The entire experience was extremely quick and painless, thanks to a knowledgeable agent!
Jerome C., Mar, 31 2020
Great service
Kerry B., Mar, 11 2020
He was kind, patient, knowledgeable and very thorough.
Gayle A., Mar, 04 2020
Mike was quick to respond and helping me to get a less expensive insurance policy.
Kelly D., Feb, 05 2020
Mike was a great partner to get me thru all the required changes and talking thru the pros/cons of each policy. I appreciate it.
Katherine N., Dec, 17 2019
Susan W., Jul, 01 2019
I had a great experience with Mike Nolan, and would refer him to anyone of my friends and family if needed. He answered all my questions without hesitation.
Carole N., Jun, 21 2019
Responsive communication, competitive quote
Dalwinder K., Apr, 05 2019
Mike provides Excellent communication and explanation of details were just outstanding.
Eric K., Mar, 06 2019
Mike was very open and explained everything in depth
Lucinda C., Mar, 01 2019
Mike Nolan was very attentive to our needs and followed through on clearing some claims that had been put on our account that were not ours. He was patient in answering my many questions and made himself available to take our phone calls over several days.
Parmjit R., Feb, 15 2019
The service level was exceptional!
RUBEN G., Dec, 10 2018
Mike Nolan was very knowledgeable and was quick to respond with any question or information we needed.
Jose J., Nov, 28 2018
I'm very satisfied with the service.
Kevin T., Oct, 04 2018
Agent was very communicative during the quote process and once the decision was made, the sign up process has gone smoothiy.
Matthew A., Aug, 15 2018
Great customer service! Very easy process. Very satisfied with our rates!
William N., Jun, 30 2018
Good service