Need help with an existing policy?
Contact My Team
About Joe
Joe Guardiola is an agent with Goosehead Insurance located in Fort Wayne,  IN. Joe  joined Goosehead because of his unwavering commitment to take care of his clients. Using cutting edge technology to shop with dozens of "A" rated insurance companies in just a few short minutes, he is able to find the right coverage at a competitive price. He takes the time to review all of the options and customizes a policy based on the unique risks and desires of each client. After finalizing an option, Joe is backed by a service team that has the highest client loyalty rating in the industry. Request a quote from Joe and you will quickly understand why Goosehead is one of the fastest growing distributors of home and auto insurance in the United States.
States Licensed In: OH, IN
Connect
3484 Stellhorn Road
Fort Wayne, IN 46815

Languages spoken:
English
Hours:


Download contact info

Follow me
We've got you covered,
and then some.
Homeowners Insurance >
Auto Insurance >
Flood Insurance >
Renters Insurance >
Condo Insurance >
Landlord Insurance >
Motorcycle Insurance >
Boat Insurance >
RV Insurance >
Life Insurance >
You've got the best of the best.
Meet the team.
Adam Springer
License #: 3835625

Ashley Kuhn
License #: 996122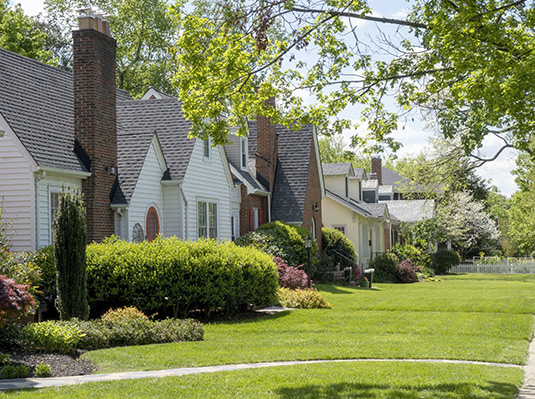 HOMEOWNER INSURANCE
Homeowners Insurance 101
After looking at dozens of houses you found a property you love. You've managed to come up with a down payment, get approved by a lender, and started wrapping your knick knacks in newspaper. Now you need to find a homeowners insurance policy that meets your needs, but how do you know if a policy is the right one for you?
Recent Reviews
Jennifer B., Sep, 21 2023
Adam did all the work to find me the best quote.
Aaron C., Sep, 16 2023
Excellent, fast, professional service provided. Took the stress out of comparing insurance carriers.
Christopher L., Sep, 09 2023
Joe was always ready to help and answer questions. Down to earth guy who was upfront and understanding, and ready to find what we needed. Exceeded expectations!
Joseph S., Aug, 28 2023
Fast response, professional, friendly and was able to reduce our payments. We left our agent of 17 years because of Adam's hard work. Thank you!
Jessica K., Aug, 25 2023
Adam provides excellent customer service. We love working with him for our insurance needs.
Logan H., Jul, 31 2023
Joe did his best to find me the most optimal plan for my situation!
Kathryn L., Jul, 17 2023
Adam was very helpful and responsive. He didn't stop at the first quote he got for me and I ended up in a much better situation as a result.
Kerrigan S., Jul, 14 2023
Joe was quick to answer when contacted, answered all of my questions in a clear and easy way to understand, and helped explain all my options for coverage giving me what fits my family most.
William H., Jul, 14 2023
Many choices of policies.
Charlie P., Jul, 12 2023
Super easy to work with and found better coverage for a cheaper price!
Donald H., Jul, 12 2023
Joe was friendly and took care of my wants FOR ALL MY NEEDS WITH REAL ESTATE.
Starla G., Jul, 11 2023
Adam was very helpful and thoroughly explained the details of my policy.
Joseph C., Jul, 08 2023
Adam was friendly and knowledgeable. Had the answers to all my questions and made the process easy.
Emily H., Jun, 30 2023
Adam is extremely helpful and a trustworthy person to work with.
Joseph B., Jun, 28 2023
Adam made the whole process very simple!
Jason M., Jun, 24 2023
Great rates and options but Adam Springer is outstanding! Extremely responsive and helpful!
Leah N., Jun, 22 2023
Excellent service
Sara S., Jun, 22 2023
He was easy to reach and took the time to explain everything.
Nick D., Jun, 20 2023
Good communication, good pricing, good explanations.
Nicholas D., Jun, 20 2023
Good communication, good pricing, good explanations.
Rhonda M., Jun, 14 2023
Adam was helpful and friendly as well as as cost savings
David H., Jun, 13 2023
Joe was great and communicative!
Frank V., Jun, 10 2023
Adam gets right back with me when I called.
Logan C., Jun, 10 2023
Great rates, very thorough with explanation of benefits
Paul S., Jun, 07 2023
The help and information Adam offered.
Darrell T., Jun, 05 2023
Adam was very prompt in getting us a fair price and the insurance coverage we needed.
Zackrey B., Jun, 01 2023
Adam is great and really took care of me quickly. He also found us much better rates than what we currently had with better coverage. Very happy!
Danielle H., Jun, 01 2023
Quick to get back with you good customer service
Larry H., May, 31 2023
Ashley Kuhn was very helpful in the process of our changing companies. She saved us about $200! I would recommend her to family and friends.
Chelsey A., May, 11 2023
Joe was very prompt with his responses to any questions I had for him, and very patient as well.
Saeed O., May, 01 2023
Adam was always available to answer my questions and he found the best policy. Thanks.
Kendall N., Apr, 24 2023
Adam Springer is great at his job. He's very knowledgeable and helped saved us a lot of money.
Timothy F., Apr, 22 2023
Agent was extremely knowledgeable in the field
Randy S., Apr, 19 2023
Adam was very informative and made sure we understood our new policies. Also, the better price for our coverages.
Mitchell O., Apr, 16 2023
Responsive agent and great pricing.
Dwight W., Apr, 12 2023
Adam Springer made the process very smooth! He listened to what I needed from him, he always called at the time we specified and I am very pleased with the insurance he had to offer!
Torrey E., Apr, 09 2023
Service was very prompt and professional.
William S., Apr, 07 2023
Adam was very helpful and respectful
Nathan M., Apr, 05 2023
Adam was incredibly helpful, and provided me quotes within a few hours. Awesome service and quick results
Daniel K., Apr, 01 2023
Joe is all around the best insurance agent in Indiana. Hands down.
Suzanne H., Mar, 30 2023
Joe was great to work with!
Judith P., Mar, 23 2023
Excellent customer service. Convenient way to shop for best rates. I like that I have the assurance that if I need help with the insurance company I have an advocate.
Jesse L., Mar, 23 2023
Friendly and very kind soft spoken answers any question you have !
Sherri B., Mar, 20 2023
Joe is very friendly and personable and explained everything clearly and answered all of my questions.
Ashley T., Mar, 19 2023
Adam Springer was great to work with and was able to get us our quote very quickly. He answered all of our questions and went over all of the information with us very professionally.
Garnet H., Mar, 18 2023
Joe was excellent in his knowledge and very friendly, upfront and deserves a raise in what he does.
Eugene K., Mar, 17 2023
Quick and easy
Alexander F., Mar, 13 2023
Joe was very helpful and thorough
Nicholas H., Mar, 04 2023
Adam was very helpful in answering all questions. He took time to call and explain the quotes as well as the details of the policies.
Kaitlain M., Mar, 04 2023
Joe was quick to give us a quote. Explained everything with great detail. Very easy to work with.
Matthew N., Mar, 02 2023
Adam is great and was super helpful
Ashlie B., Mar, 01 2023
Joe was so nice and responded fast on getting a quote for us. He went over everything, so that he knew we understood what was in our policy. We are very satisfied with him!
Thomas H., Feb, 25 2023
My agent Adam
Stuart S., Feb, 20 2023
Joe was helpful in explaining the process and information.
Taylor B., Feb, 17 2023
Joe has provided us with a quote that is saving us almost $1,000. So thankful he reached out.
Peter F., Feb, 16 2023
Adams availability, knowledge, patience, personability and professionalism.
Jesse H., Feb, 13 2023
Joe was extremely helpful over the phone especially since this is my first time purchasing a home. Goose head also had by far the best rates for us.
Ryan M., Feb, 10 2023
Joe is quick to respond and quick to answer questions.
John K., Feb, 10 2023
Adam worked very hard for us to get us great home and auto insurance at wonderful rates!
Lani Z., Feb, 08 2023
Joe was quick with getting my quotes and found me great rates.
Andrea M., Feb, 02 2023
Adam Springer is my favorite for customer service. his authenticity and integrity are audible.
Jared J., Feb, 01 2023
Adam was extremely helpful, and explained the differences between the plans very thoroughly.
Russell J., Feb, 01 2023
Joe was, courteous, timely in proving us with options, he also spent time explaining the various options. Really good experience and we will absolutely recommend Gossehead Insurance.
Wesley B., Jan, 31 2023
Very helpful, communicated well, and found me a good home insurance quote.
Catherine N., Jan, 28 2023
Joe was so friendly and helpful. Made the process quick and easy. Joe saved me so much money even with adding renters insurance. Wished I would of contacted him sooner!
Joseph S., Jan, 25 2023
Adam Springer is a fantastic human to work with.
April S., Jan, 25 2023
More humans need to treat potential and current customers like Adam Springer
Valarie B., Jan, 21 2023
Adam was great to work with!
Phillip B., Jan, 21 2023
Adam was great to work with and did an amazing job explaining coverage to me! I would highly recommend Adam!
Justin B., Jan, 21 2023
Adam was the best!
Danielle W., Jan, 20 2023
responsiveness, service, and rate
Betsy W., Jan, 20 2023
I was very happy with the ease of switching from my current insurance company and the savings my agent found for me.
Misty D., Jan, 13 2023
My agent was excellent
Kevin R., Jan, 12 2023
Adam was great. He explained every coverage in detail and was very responsive during the quotation and onboarding processes.
Sara B., Jan, 03 2023
Colin S., Dec, 28 2022
Overview and explanation of policy and coverage was thorough, answered questions as needed and helped button things up to have a smooth transition to Goosehead
Christine T., Dec, 27 2022
Great service
Oleg B., Dec, 25 2022
Quick and easy! Shopped the best price and got a little creative to get the rate down!
Justin C., Dec, 22 2022
Joes awesome!
Gonsalo G., Dec, 16 2022
Very quickly done with insurance quotes and work
Brittany M., Dec, 16 2022
Joe was awesome and made very aware of everything
Amy B., Dec, 10 2022
Outstanding service from Adam, wonderful rates and lots of options. Thrilled with the package he came up with
Nicholas B., Dec, 10 2022
Adam's been a terrific resource and the service is top notch
Bryan M., Dec, 10 2022
Adam is a great guy and very good at explaining benefits. A+
Daniel F., Dec, 05 2022
Joe was excellent at his job! He listened to my concerns I had about my current insurance, and offered solutions to help our family.
Haley E., Dec, 04 2022
Great service! Thanks
Meghann M., Dec, 02 2022
Adam was very thorough in explaining our coverage and the best options for us!
Michelle H., Dec, 01 2022
He was very communicative and helpful.
Stephanie C., Nov, 30 2022
Joe was extremely helpful and explained everything thoroughly. Above and beyond.
Jennifer H., Nov, 28 2022
Great service , informative!
Tabitha S., Nov, 21 2022
Everything was fast and efficient! We were hoping for an agent that would break everything down to us with us being first time home buyers! Joe was great!!
Rex S., Nov, 21 2022
Great agent!
Heather R., Nov, 20 2022
We were able to get better coverage at a more affordable rate. I appreciate that Adam explained things to us in simple terms, but still gave us important information to help us make decisions.
Todd H., Nov, 11 2022
Great service. Joe did a great job for us. Very satisfied with everything
Jeannie D., Nov, 11 2022
Great price and great service!
Dennis F., Nov, 10 2022
Adam was so helpful. Seemed to really care about helping us be insured the best possible way for us. Very respectful, and answered any questions we had patiently and concerned for us. Adam responded timely, with what we feel is the best product, and even saved us money.
Drew D., Nov, 08 2022
He's my brother.
Ryan S., Nov, 03 2022
Easy and helpful
Sara S., Oct, 24 2022
Joe was very personable and affordable
Bruce K., Oct, 07 2022
He explained the insurance policy very well