Need help with an existing policy?
Contact My Team
About Jake
Jake Wood is an agent with Goosehead Insurance located in Bossier City,  LA. Jake  joined Goosehead because of his unwavering commitment to take care of his clients. Using cutting edge technology to shop with dozens of "A" rated insurance companies in just a few short minutes, he is able to find the right coverage at a competitive price. He takes the time to review all of the options and customizes a policy based on the unique risks and desires of each client. After finalizing an option, Jake is backed by a service team that has the highest client loyalty rating in the industry. Request a quote from Jake and you will quickly understand why Goosehead is one of the fastest growing distributors of home and auto insurance in the United States.
States Licensed In: LA, MS, TX, AR
Connect
1608 Jimmie Davis Highway, Suite A
Bossier City, LA 71112

Languages spoken:
English
Hours:


Download contact info

Follow me
We've got you covered,
and then some.
Homeowners Insurance >
Auto Insurance >
Flood Insurance >
Renters Insurance >
Condo Insurance >
Landlord Insurance >
Motorcycle Insurance >
Boat Insurance >
RV Insurance >
Life Insurance >
You've got the best of the best.
Meet the team.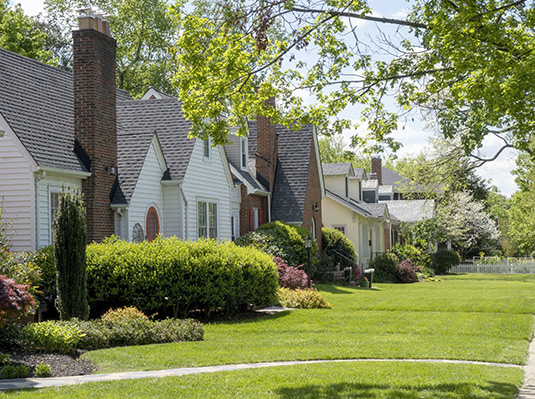 HOMEOWNER INSURANCE
Homeowners Insurance 101
After looking at dozens of houses you found a property you love. You've managed to come up with a down payment, get approved by a lender, and started wrapping your knick knacks in newspaper. Now you need to find a homeowners insurance policy that meets your needs, but how do you know if a policy is the right one for you?
Recent Reviews
Jason F., Nov, 30 2023
Kaitlins the best!
Howard R., Nov, 28 2023
Jake was extremely helpful and answered all of my questions. The price of my policy also plays a role in this response. I have already recommended him to a colleague.
Charles R., Nov, 21 2023
Kara is a big asset to Goosehead because of her professionalism and being genuinely nice. My husband and I had a great experience speaking with her about finding a less expensive auto and homeowners policy.
Tina R., Nov, 18 2023
Kara is the utmost professional and is so genuinely nice. She is a great asset to Goosehead.
Ben H., Nov, 18 2023
Worked with us even when not feeling well to help us reach our goals.
Patricia B., Nov, 17 2023
Kara was so helpful, kind, fast, and professional. Probably the most pleasant insurance transaction I've ever experienced.
Haylie C., Nov, 13 2023
Personable and fast
Loretta O., Nov, 09 2023
I'm just satisfied
Heather L., Nov, 07 2023
Jake was very friendly and helpful with explaining the policies with me. Plus, I received a better rate then my current insurance company.
Donald H., Nov, 01 2023
Exceptional and courteous service from Marc Gewen.
Virginia V., Nov, 01 2023
The service she provided in a timely manner was great. She answered any questions I had.
Chase H., Oct, 31 2023
Awesome communication from our agent
Tenylle L., Oct, 24 2023
She was so kind and helped save me some money which is most important
Gary G., Oct, 20 2023
easy to talk to and knew the subjects.Was prompt in communicating and honest when talked to.
Rickey F., Oct, 18 2023
Because Ms.Carrie was relentless with her efforts. And I admire her for that. Thank you!
Florastine T., Oct, 16 2023
professional, polite and very reliable!!
William H., Oct, 11 2023
Fast communication. Good service.
Kema A., Oct, 11 2023
Excellent service and everyone helped me with all of my questions.
Dylan F., Oct, 05 2023
The primary reason I gave y'all an excellent score is because Bri was the best person i could of asked to help me. She stayed up after hours to get me the best and also was there when i needed her for something. Thank y'all for everything
Jeremy P., Oct, 05 2023
Bri made this process easy and was very thorough.
Melvin E., Sep, 28 2023
Took y'all time to explain it to me
Deborah R., Sep, 26 2023
Marc took great care to get us a quote and the service and response times were very good!
Gregory S., Sep, 26 2023
Jake is very nice and has answered all my questions.
James F., Sep, 26 2023
We really enjoyed working with Jake! He was very helpful and easy to work with in understanding everything.
Bryce H., Sep, 20 2023
Thank you!
Joseph B., Sep, 15 2023
Spoke with Kara Holloway only. Just absolutely satisfied on all levels of purchasing policy
Fred C., Aug, 31 2023
No hassle, easy service,polite and knowledgeable agent.
Chauncey B., Aug, 30 2023
Quick responses.... Totally transparent and always available. Awesome customer service!
Tamir N., Aug, 25 2023
Full insurance for a flip and flip investors
George M., Aug, 22 2023
Working with someone that builds report with their clients and dedication to service.
Andres C., Aug, 22 2023
He answered my house insurance questions and took care of our immediate needs to be able to close on our home loan
Zachary M., Aug, 21 2023
.
Brian S., Aug, 16 2023
Good quick service
Billy W., Aug, 15 2023
Marc Gewin was very professional and helpful with all questions and concerns. He was very prompt in returning phone calls, email, and text messages. Thanks again for everything!
Heidi H., Aug, 01 2023
Bri was very sweet and patient, answered all of my questions. Really loved her!
Timothy D., Jul, 27 2023
Timely but personal service
Keith M., Jul, 24 2023
Primary reason. Cheaper premium.
Brandon D., Jul, 21 2023
Jake was very nice to talk to
Kenneth C., Jul, 20 2023
Worked hard to find the best policy and saved us money in the process.
Audria M., Jul, 20 2023
Kara Holloway was amazing, attentive, and timely. I was not having the best experience with my previous agent and needed a change. Kara listened to my concerns and won my business quickly. She also offered other ways to save money. I feel more confident with having gooseneck represent me!
Joseph R., Jul, 18 2023
Marc was very nice and speedy efficient!
Linda S., Jul, 12 2023
Good service by Eric
Marie Y., Jul, 12 2023
Kara replied to all emailed questions in a timely manner, even throughout the weekend, and had homeowner and auto policies ready by Monday morning.
Daryl C., Jul, 10 2023
This is my first time buying a home and didn't know how home insurance works. Bri explained everything in details and was very helpful throughout the process.
Ruth C., Jul, 06 2023
very polite and informative representative and saved me money. Quick to get the policy in place. Worked by email so I could respond while I was working without interrupting my work.
Mandi E., Jul, 03 2023
The agent was great to work with... And very infirmed
Matthew S., Jun, 30 2023
Marc saved me a significant amount of money on this policy.
Mark S., Jun, 28 2023
All work as needed. No issue
Lawrence D., Jun, 18 2023
Eric was very helpful and took the time to help me with my insurance needs went the extra mile to help me
Sarah D., Jun, 17 2023
She explained everything extremely well and is saving me money
Robert D., Jun, 11 2023
I can only make a judgement based on a couple of phone conversations which were informative and pleasant.
Teresa N., Jun, 08 2023
Bri did a great job. She explained things well, got me a great deal, and she was friendly
Mackenzie S., Jun, 07 2023
Josh was very understanding of me working nights and did his best to accommodate my schedule
Megan S., Jun, 07 2023
Eric gave exceptional customer service! He was prompt, responsive and addressed all of my concerns and questions.
Emily G., Jun, 06 2023
It was very easy to get a quote and set up my plan within a couple of days.
Shelby B., Jun, 02 2023
Great help , service
Paul D., Jun, 01 2023
Kara was kind, thorough, helpful, efficient. I was very impressed.
David H., May, 31 2023
Easy to work with.
Belinda M., May, 31 2023
Professional help, outgoing personality of Marc Gewen, followed up with what he promised.
Latosha D., May, 31 2023
Bri was very helpful an explained thing so that u can understand an patient with me
Richard G., May, 30 2023
Cost shopping and fast service without harassing hoops to jump thru.
Deborah B., May, 07 2023
Kara Holloway worked very hard, quickly and well for me!
Tara H., May, 04 2023
Jake was awesome!
Juanita H., May, 03 2023
The great service I was provided by Marc and the cost of the insurance.
Jackson C., Apr, 15 2023
Bri is the bomb!!
Andrew W., Apr, 13 2023
Jake made its very easy to setup everything. Also he was very to the point but in a nice smooth way. Very well spoken and let me know exactly what I was getting.
Amber A., Apr, 11 2023
Bri is amazing and made the entire process a breeze!
Steven B., Apr, 05 2023
Quick friendly service. Reasonable pricing.
Jack D., Apr, 01 2023
Recommend by Sabine State Bank
Lakeesha H., Mar, 31 2023
Kara was AMAZING !!!Great attitude, well spoken, and was very helpful with saving me plenty of money with homeowners insurance and auto.Goosehead insurance is HIGHLY recommended for your insurance needs.
Megan D., Mar, 28 2023
Our agent worked to get us the best rate possible! The whole process was so easy and she worked quickly to save us a lot of money! 10/10 highly recommend
Daniel E., Mar, 25 2023
He was very helpful and explained all my questions in a way I could understand.
David B., Mar, 21 2023
Bri was very helpful, very timely and very polite and professional during our interactions.
Christopher S., Mar, 15 2023
he was prompt, and honest. Gave me a great quote!! Thank You!!!
Enisha M., Mar, 13 2023
Great rates and great communication!
Fancy H., Mar, 13 2023
Professional, timely and effective
Scott M., Mar, 10 2023
Kara was very kind and gentle as we moved through revisions of our policies. Her knowledge was exceptional. Any and all questions were answered promptly and in terms a lay person could understand. She provided options for savings or increasing policies as needed. Everything was seamless and we appreciate the time and effort she dedicated to meet our needs.
Neecole P., Mar, 10 2023
Jake was very helpful and kind.
Debbie W., Mar, 10 2023
Very well spoken, answering questions I asked with good responses and very good customer service 👍
Eric H., Mar, 10 2023
I enjoyed working with my representative Jake.
Katharine R., Mar, 09 2023
Our agent helped us with questions even after hours. She compared different quotes for us to get the best quote possible.
Kathryn V., Feb, 23 2023
Bri was awesome!
Thomas B., Feb, 16 2023
quick, professional and at easy to work with and efficient.
Aaron M., Feb, 10 2023
Listened and took time to help
Troy B., Feb, 10 2023
Satisfied
Gregory S., Feb, 08 2023
Jake was awesome
Shannon W., Feb, 01 2023
Bri was very helpful. Answered all my questions and went above and beyond for me. I truly appreciate it!
Jennifer R., Jan, 31 2023
Mr. Gewin provided amazing customer service and was highly knowledgeable. He addressed all of my questions and concerns.
Alairis H., Jan, 28 2023
Very nice and professional
Deborah T., Jan, 24 2023
Agent was polite and personal during initial call Documents were easily accessed and signed
Treveon L., Jan, 21 2023
Jake was very polite and courteous. He made the wole pricces go very smoothly and didnt take up a whole lot of my time. He explained everything in a clear manor and made sure i had a good understanding of what was covered under the insurance. I had never heard of this insurance agency before, but i am very likely to recommend to you in the future after we are in the new home
Jerry O., Jan, 16 2023
Kara was incredibly helpful, patient and very informative in answering all of our questions.
George G., Jan, 12 2023
Jake helped me on the spot get insurance in a timely and efficient manner. Met and exceeded all my expectations.
William F., Jan, 06 2023
Bri was wonderful to work with and i will continue to send her our business
Bethel M., Dec, 31 2022
Great customer service, better rates, more coverage!!!!
Patrick H., Dec, 25 2022
Jake was outstanding! This is my 5th house and by far the best experience I have had with an insurance agent. Very knowledgeable and made the experience so easy
Pierce L., Dec, 25 2022
Bri was awesome to work with
Tonya K., Dec, 14 2022
The agent that I dealt with. Very professional and informative!
Ruba T., Dec, 12 2022
Assistance in renewing homeowners insurance
Keith T., Dec, 02 2022
Jake took the time to answer my questions and provided customer service beyond expectation. Could not be happier with the experience.
David P., Dec, 02 2022
They are very easy to do business with and quite flexible with there contact methods.
Brian R., Nov, 29 2022
Great customer service!
Jodi R., Nov, 27 2022
Meeting Bri was a blessing. She saved me money AND got more coverage for me. She's attentive and detail oriented. Working with her has been a breeze.
Marty K., Nov, 26 2022
Policy explained well
Debra L., Nov, 22 2022
Friendly and very thorough
Cody L., Nov, 18 2022
Very friendly and explained everything so it was easy to understand
Jenifer B., Nov, 18 2022
Kara was very detailed and was an excellent communicator. I was underinsured, she explained all of the coverages I needed and was able to properly insure me quickly. I am grateful for her knowledge and experience!
Marieka P., Nov, 15 2022
Customer service satisfaction and the breakdown of our future insurance policy. Thank you for your time!
James R., Nov, 09 2022
Bri was amazing and so helpful and quick and informative.
Gerald C., Nov, 04 2022
Jake was amazing, but my insurance company offered a rate that was half the price of Goosehead's quote, however they won't cover construction, so I was forced into this as it was offered. When I renew it in a year, common sense dictates I'll go with the better rate. But for this specific purpose, y'all were great.
JB L., Nov, 02 2022
Excellent customer service
Jason M., Nov, 01 2022
I am satisfied with the service I received. I was given a detailed description of my coverage and look forward to doing business with you all.
David M., Oct, 28 2022
Very professional and polite
Ronnie A., Oct, 27 2022
It was an easy experience with Bri.
Sherry P., Oct, 14 2022
Bri was very patient and understood my concerns over the multiply delays with Progressive. She made things easy as possible for me.