Need help with an existing policy?
Contact My Team
About James
James Bice is an agent with Goosehead Insurance located in Lake Charles,  LA. James  joined Goosehead because of his unwavering commitment to take care of his clients. Using cutting edge technology to shop with dozens of "A" rated insurance companies in just a few short minutes, he is able to find the right coverage at a competitive price. He takes the time to review all of the options and customizes a policy based on the unique risks and desires of each client. After finalizing an option, James is backed by a service team that has the highest client loyalty rating in the industry. Request a quote from James and you will quickly understand why Goosehead is one of the fastest growing distributors of home and auto insurance in the United States.
States Licensed In: LA, CO, TX
Connect
417 West College Street
Lake Charles, LA 70605

Languages spoken:
English
Hours:


Download contact info

Follow me
We've got you covered,
and then some.
Homeowners Insurance >
Auto Insurance >
Flood Insurance >
Renters Insurance >
Condo Insurance >
Landlord Insurance >
Motorcycle Insurance >
Boat Insurance >
RV Insurance >
Life Insurance >
You've got the best of the best.
Meet the team.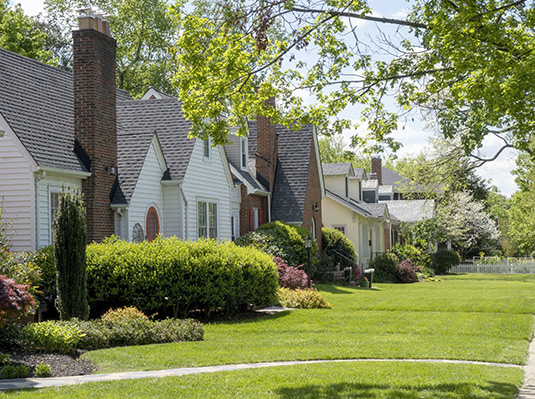 HOMEOWNER INSURANCE
Homeowners Insurance 101
After looking at dozens of houses you found a property you love. You've managed to come up with a down payment, get approved by a lender, and started wrapping your knick knacks in newspaper. Now you need to find a homeowners insurance policy that meets your needs, but how do you know if a policy is the right one for you?
Recent Reviews
Mary P., Sep, 22 2023
Zac was friendly and very knowledgeable. He listened and answered all my questions. When the company refused insurance for my home, he asked them to reconsider and fought for my case.
Dustin R., Sep, 20 2023
Brady has been exceptional. Our last agent/agency was one of the worst experiences. Brady has made everything easy and his communication has been great!
Jason D., Sep, 15 2023
Best policy by far I could find for my home, Zac worked quickly to find me the coverage I needed, the whole process was fast and easy,
Saul S., Sep, 12 2023
Quick. Easy. Knowledgeable
Conrad B., Sep, 09 2023
James is knowledgable and trustworthy. I know he has my best interest in mind with the products and coverages he recommends.
Rowin B., Aug, 31 2023
Everything was fast, quick, and easy!
Theresa S., Aug, 16 2023
James Bice is a great sales person and has helped us get the plan we need. Big thanks to him for all his help.
Jodi H., Aug, 16 2023
James Bice is a great agent. Easy to talk to and very informative
Tanner M., Aug, 15 2023
Zac made the process very easy, and I could tell he had my best interests in mind when making recommendations for my insurance coverage.
Eric C., Aug, 11 2023
Zac is a very nice guy and very helpful
Stacy H., Aug, 10 2023
Agent Hayden Hasenbein is a prime example of professionalism in the insurance business. You need to clone him he is a top notch guy. Very pleased with the service i received.
Theo C., Aug, 08 2023
get a place of my own
Elaine T., Aug, 03 2023
Pleasant experience.
Lisa B., Aug, 03 2023
Price and service
Anthony A., Aug, 01 2023
The team members who assisted me and the savings that I was able to obtain even with higher limits.
James L., Aug, 01 2023
Overall, good service.
Danielle R., Jul, 27 2023
Explained everything I didn't understand, got the type of coverage I was interested in at a great price. Overall very friendly. Thank you and God bless
Lily P., Jul, 27 2023
Agent was easy to work with and responsive.
Laci B., Jul, 27 2023
Zac was very quick and efficient
Courtney Z., Jul, 27 2023
Zac has been very friendly and accommodating to all of our insurance needs.
Bonner C., Jul, 25 2023
Agent has been very responsive and has taken care of our needs.
Timikia L., Jul, 22 2023
Hayden was very nice and explained everything in its entirety and very professional
Heath S., Jul, 22 2023
Experience was very smooth and easy
Jeremiah H., Jul, 21 2023
He treated me like family.
Griselda R., Jul, 21 2023
He was really helpfull and clear all doubts
Carlos S., Jul, 21 2023
Very caring and helpfull
Timothy J., Jul, 20 2023
Great experience, Zac did a wonderful job making this process as easy as can be.
Jesus S., Jul, 14 2023
Interactions with Zac
Randon H., Jul, 10 2023
Charlie was quick, thorough, and exceeded my expectations
Lenzi F., Jul, 10 2023
Goosehead has great customer service and you really feel like they care.
Hunter Z., Jul, 05 2023
Mr. Charlie was very helpful and answered any questions I had.
Misty L., Jun, 27 2023
Friendly and helpful service with different options and good pricing!
Megan P., Jun, 24 2023
Zack jumped on it, took care of it and had it wrapped up within a few hours. Thank you Zack
ALTA D., Jun, 24 2023
The staff was very friendly , and they explained the whole process from start to finish.
August F., Jun, 24 2023
Hayden was awesome and helped in every way possible
Khong S., Jun, 23 2023
Good advice
Paul B., Jun, 23 2023
Explain everything about it
Glenn D., Jun, 22 2023
Charlie was very professional when he gave me a courtesy call to introduce his self and to welcome us to the Goosehead family. We really appreciate it.
Dung H., Jun, 21 2023
Everything was good
Mary G., Jun, 20 2023
Great agent
Jeffery G., Jun, 20 2023
Great service
James P., Jun, 20 2023
no hassell all go
Prashant C., Jun, 20 2023
All good; very responsive
Stacy N., Jun, 18 2023
He was very helpful with finding us cheaper insurance.
Koleton S., Jun, 16 2023
Affordable and easy
Alan F., Jun, 15 2023
Great service and always responsive in timely manner.. was just upset when they said we didn't return all towels when we did and scanned bands.. maybe towel people need to confirm that band was excepted before people leave.
Adrienne J., Jun, 13 2023
Brad was was friendly, very helpful, & very professional. He was easy to contact and very knowledgeable.
Collin C., Jun, 13 2023
Very helpful and efficient
Ashley H., Jun, 12 2023
Great communication and service.
Sabrina B., Jun, 12 2023
Brady was so helpful from start to finish. Very knowledgeable and very polite. He handled our policy so fast. Highly recommend him.
Elijah B., Jun, 10 2023
Brady was extremely easy to work with, very knowledgeable and saved me over 2 grand on my home insurance. Keep him around!
Sandra D., Jun, 07 2023
Agent called me back quickly and answered all my questions. He gave me the option to lower my policy limits and when I said no he still found coverage that was cheaper.
Willie D., Jun, 07 2023
He was prompt, knowledgeable, and saved me money
David S., Jun, 03 2023
Great service competitive pricing
Barbara P., Jun, 02 2023
Communication
Charles L., May, 31 2023
He was very helpful and knowledgeable about the policy
Scott G., May, 30 2023
James caught I few things that we were under insured on. Great job. I wasn't even comfortable in the chair yet, when he caught it. Extremely to meet him.
Rodney F., May, 30 2023
Price and the way the agent, Hayden, worked so hard late on a Friday to get it done. I am hoping the rest of the agency is as good to work with
Ricky A., May, 11 2023
Great communication! Great explanation of coverage on Auto and Home policy!!
Lindsey I., May, 06 2023
I'm a first time home buyer and couldn't have had a smoother process.
Candice H., May, 05 2023
He did an excellent job and went above and beyond to help me.
Kimberly B., May, 04 2023
James was very helpful and was able to save me a lot of money while improving my coverage for home, auto and flood insurance.
Frank W., Apr, 25 2023
Bc James bice is the mac daddy when it comes to the insurance game. Nobody can hang with stuff..
JOHN W., Apr, 24 2023
Quick response to all my messages. And great customer service.
Roger D., Apr, 23 2023
James was very knowledgeable and polite.
Judy D., Apr, 23 2023
James was very nice and made suggestions to get us insured at the best price.
Russell L., Apr, 20 2023
Great service and affordable prices
Lius G., Apr, 19 2023
James Bice is excellent, treats everyone like family and makes his customers feel confident he is getting them the best deals. He explains things in a way that is comprehendible and retainable, made me feel confident in my experience as a first-time homebuyer.
Andrew B., Apr, 18 2023
Hayden was friendly and very knowledgeable and helpful. The process was quick and easy!!
Michael C., Apr, 17 2023
The service was exceptional and very professional. I wish I could have found Goosehead much earlier.
DARRELL L., Apr, 14 2023
Zac is all about taking care of his customers, even if they are only prospects at the moment! Highly recommended, professional, down to earth, caring agent!
KIMBERLY L., Apr, 14 2023
I was not a customer when I called and Zac did not care. His main objective was to help me take care of the crisis I was in, and he literally spent an hour and a half on the phone getting me quoted and what I needed. Didn't matter if I was a customer, it was about taking care of my needs. I am proudly a customer now and can't wait to refer this service to everyone!
Devaney C., Apr, 10 2023
Zac was very helpful on helping me understand every detail about my policy
Diane R., Apr, 07 2023
Charlie was fantastic to work with. He kept me well informed, explained the process & gave me a fantastic rate!
Anthony S., Mar, 27 2023
Very Profe
Janet W., Mar, 25 2023
James was very knowledgeable and professional.
Brittany D., Mar, 24 2023
Charlie is a pleasure to deal with. Received a quote the same day I called. Great service!
Anthony G., Mar, 24 2023
Prompt, patient, knowledgeable answers.
Sherri C., Mar, 22 2023
Charlie was great!! He helped us with our insurance and was extremely nice and answered all our questions. Very refreshing to have someone help us with a great attitude.
Safiya B., Mar, 20 2023
Hayden was pleasant to work with and was patient in answering all of my questions.
Ginger B., Mar, 20 2023
Money Saved
Robert S., Mar, 18 2023
Brady was very helpful and knowledgeable about the service he is providing. I would recommend "him" to anyone looking for great customer service
Jason J., Mar, 14 2023
Got me a great quote very quickly. Couldn't be happier with the service
Roxann G., Mar, 03 2023
The insurance salesman was knowledeable about everything we asked, and was able to save us a lot of money compared to our old policies.
Rogers T., Feb, 24 2023
James was very helpful.
Barry C., Feb, 18 2023
Agent was professional and very helpfull
Robert M., Feb, 18 2023
I was only purchasing a small renters policy, but they were right on it. Treated me as a priority. I really appreciate the service.
Reagan W., Feb, 14 2023
Communication, honesty, quick
DILLON M., Feb, 03 2023
Good, fast, friendly help.
Tyler B., Feb, 03 2023
saved me money on car insurance
Harris D., Jan, 31 2023
James saved me money
Melanie D., Jan, 31 2023
James Bise was amazing
Jonathan G., Jan, 31 2023
With lightening fast fingers, Zac found the perfect policy to fit my needs. He pulled the policy out of thin air at a speed only the most brilliant of minds could comprehend. It was almost like he had read my mind, which subsequently blew my mind! Not only is Zac an excellent agent, he is also extremely personable, caring, and a possible magician/ mind reader. If you don't believe in magic, spend 15 seconds getting a quote from Zac, come back in 30 seconds when your brain has comprehended the supernatural event that has just occurred, and then decide if you believe in the art of wizardry. Because that's exactly what Zac is. Zac is a wizard. The good kind.
Melanie L., Jan, 26 2023
James was very knowledgeable, helpful, and nice.
Dana T., Jan, 25 2023
Very friendly, stayed in touch with me well.
Melanie D., Jan, 25 2023
Extremely happy to have someone knowledgeable and considerate help me obtain the coverage I need and also save more than $300/year!
Brenda S., Jan, 21 2023
People are friendly and great to work with
Roland H., Jan, 20 2023
Great Person to Deal With...Now a good friend
Melissa B., Jan, 18 2023
Brady went out of his way to help me and answer all of my questions. He redid the quote based on my requests and gave me all of my options.
Michael A., Jan, 15 2023
Zach was responsive and worked quickly and diligently to determine my needs and find policies to meet them. It was clear that he was looking out for me.
Jamie N., Jan, 14 2023
Awesome servjce
Kendell K., Jan, 13 2023
Took the time to explain everything to me
Garett I., Jan, 12 2023
Excellent communication and great prices
Gregory G., Jan, 09 2023
He was available and was able to get me a policy at the last minute.
Patricia A., Jan, 04 2023
Zac did a very good job at making sure everything was what we needed.
Jessica A., Jan, 03 2023
LB C., Dec, 28 2022
She provided excellent service when we needed it
Eric D., Dec, 26 2022
Great service
Lauren D., Dec, 26 2022
Great service
Hallie D., Dec, 26 2022
Brady helped us save a lot of money and the whole process was easy.
Gulf I., Dec, 22 2022
Good friendly quick service
Matthew B., Dec, 21 2022
Zac was very knowledgeable and efficient and made the process so easy! I truly appreciate him.
Larry A., Dec, 20 2022
Great service and great results
Michael P., Dec, 19 2022
Great Customer Support with Excellent Price Savings.
Trent T., Dec, 19 2022
Great help
Desiree R., Dec, 19 2022
Very friendly, great communicator, actively searched for the best deal for me financially.
Janice K., Dec, 17 2022
He was professional, competent and listened to what I needed.
Kelly G., Dec, 15 2022
The agent was so friendly and helpful
John L., Dec, 15 2022
Great service
Michael B., Dec, 15 2022
James Listened to what my needs was and worked policies for my home, cars and umbrella. Very Satisfied. Thank You James
Joan B., Dec, 14 2022
Ability to work with my needs & not trying to suggest a "cookie cutter" policy.
Sybil Y., Dec, 09 2022
Ease of communication.
Brady R., Dec, 04 2022
Hayden was great with exceptional service and communication. He explained everything clearly and made sure to get the best policy for me.
Michael W., Dec, 01 2022
Very professional, explain everything about the Policy.
Alayna R., Dec, 01 2022
He is great
Kelsey L., Dec, 01 2022
I was able to get exactly what I needed in a very short amount of time.
Tyler C., Nov, 25 2022
Great service!
Toby F., Nov, 23 2022
For the help Charlie gave so quickly and for the price of the insurance.
Myron L., Nov, 22 2022
Great conversation with James. Very informative
Jacque B., Nov, 19 2022
Just an absolute superstar
La'Aves L., Nov, 16 2022
Good customer service
Jamie K., Nov, 16 2022
Hayden was thorough, articulated the information well and kept us informed along the entire process.
Billy O., Nov, 16 2022
Knowledgeable concerning coverages. Very Friendly
Emily G., Nov, 11 2022
My primary reason for this survey is for the astronomical persfessionallism me and my family received for the insurance and protection will receive thank you very much
Joseph B., Nov, 10 2022
Saved me quite alot on my home insurance. Agent was super helpful.
Mary A., Nov, 05 2022
Very friendly and knowledgeable
Dana B., Nov, 02 2022
Great service
Kyle J., Nov, 02 2022
Great all around.
Steven L., Oct, 27 2022
He was extremely friendly and helpful! Literally saved the closing on our home!
David L., Oct, 25 2022
Quick answers
Mathew S., Oct, 25 2022
Mr. Brady Estes went above and beyond to make sure he could get me exactly what I need and more!
Richard B., Oct, 23 2022
Service good, saved me money. Looking forward to moving my home and vehicle insurance also.