Need help with an existing policy?
Contact My Team
About Neill
Neill Roshto is an agent with Goosehead Insurance located in Monroe,  LA. Neill  joined Goosehead because of his unwavering commitment to take care of his clients. Using cutting edge technology to shop with dozens of "A" rated insurance companies in just a few short minutes, he is able to find the right coverage at a competitive price. He takes the time to review all of the options and customizes a policy based on the unique risks and desires of each client. After finalizing an option, Neill is backed by a service team that has the highest client loyalty rating in the industry. Request a quote from Neill and you will quickly understand why Goosehead is one of the fastest growing distributors of home and auto insurance in the United States.
States Licensed In: AR, LA
Connect
201 Century Village Blvd, Suite 200
Monroe, LA 71203

Languages spoken:
English
Hours:


Download contact info

Follow me
We've got you covered,
and then some.
Homeowners Insurance >
Auto Insurance >
Flood Insurance >
Renters Insurance >
Condo Insurance >
Landlord Insurance >
Motorcycle Insurance >
Boat Insurance >
RV Insurance >
Life Insurance >
You've got the best of the best.
Meet the team.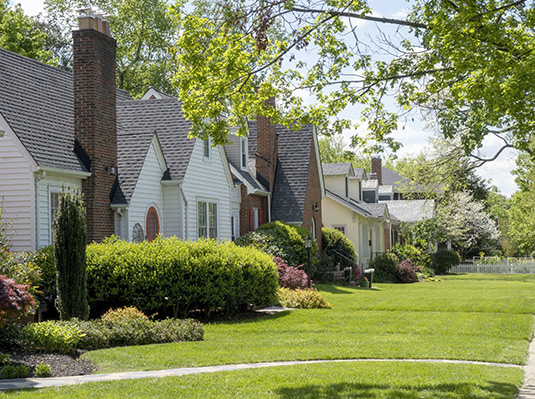 HOMEOWNER INSURANCE
Homeowners Insurance 101
After looking at dozens of houses you found a property you love. You've managed to come up with a down payment, get approved by a lender, and started wrapping your knick knacks in newspaper. Now you need to find a homeowners insurance policy that meets your needs, but how do you know if a policy is the right one for you?
Recent Reviews
Patsy H., Sep, 14 2023
Excellent policy services provided.
Zoe M., Sep, 02 2023
Jenifer is very kind! Has been super helpful through the process A+ service all the way around!
Francine F., Sep, 01 2023
Cody was very easy to work with and found us 4 good policies.
Robert P., Aug, 28 2023
The friendly. Professional service I received.
Kimberly L., Aug, 22 2023
My agent was so sweet and perfect She took care of my needs she knew exactly what I wanted
Ginger M., Aug, 14 2023
My situation was a bit complicated and required a lot of the agent. Neill did a great job in working with me to find the best options for me and my family.
William Y., Aug, 13 2023
My wife did all the talking with the agent. She was very satisfied with him.
Nancy Y., Aug, 13 2023
He was personable and was very patient with us. He answered all of our questions.
Caitlin T., Aug, 12 2023
We love Jen! She was so great and worked with us every step of the way and answered every question we had!
Michael H., Aug, 11 2023
Most was very polite and helpful.
Russell F., Aug, 10 2023
I was very satisfied with the service provided by Jenn. She went above and beyond to help get the right coverage for me and explained everything in terms that were understandable.
Crystal W., Aug, 04 2023
Jennifer Rux went above and beyond to get the best rate and coverage to fit our needs. I have already recommended her to family and co-workers.
Erin R., Aug, 02 2023
Communications. Customer service. Available.
Brendon C., Aug, 02 2023
Jennifer was very knowledgeable of his product, and did everything to give me the best quotes!! She is a fantastic agent!
Bradley D., Jul, 31 2023
Really nice customer service!
Zakaria A., Jul, 25 2023
Excellent service and outstanding agent
Patricia N., Jul, 23 2023
Neill went above and beyond to get the best coverage for me! Very happy with his help.
Anderson M., Jul, 21 2023
Good service. Very informative and was very patient with my many questions I had.
Carla H., Jul, 06 2023
They saved me time and money!
Karen B., Jul, 06 2023
Kody was so helpful throughout the whole process. He communicated very well and kept us informed every step of the way. The him insurance process isn't east but Kody made it a breeze! Thank you Kody!
Stephanie H., Jun, 08 2023
He helped me all the way step by step
Tarwarnisha T., Jun, 01 2023
Great service that met my needs
Kilwanna J., May, 30 2023
He was quick and persise
Anthony S., May, 30 2023
You guys agent was fantastical
Richard G., May, 30 2023
Insurance coverage and price
Cindy F., May, 09 2023
Kody was able to answer all my questions, he broke everything down so I could understand what he was saying , enjoyed talking with him.
Ammer P., May, 02 2023
she was very helpful and explain every thing
Cassie F., Apr, 28 2023
He was very nice really helpful get home owners awesome guy
Paul B., Apr, 27 2023
Great service
James J., Apr, 24 2023
Kody was responsive and very helpful. Got us a great quote too!
Tiffany H., Apr, 23 2023
Easy and convenient to work with. Super nice and polite on the phonw
David S., Apr, 21 2023
Very helpful
Veronica S., Mar, 28 2023
Kody was very quick to respond, called after hours and worked very hard to make sure I was ensured before my policy lapsed.
Jason A., Mar, 27 2023
Great customer service. Very fast with quotes and new policy Kody Anderson took care of me
Mark S., Mar, 24 2023
Kody was very helpful and was able to get a new home insurance policy for my family very quickly.
Cameron R., Mar, 21 2023
The Rates are nice and Kody was a big help
Corie F., Mar, 15 2023
Neill was very professional and gave me an excellent quote
Johnpaul A., Mar, 10 2023
Mrs. Tiffany was very professional and knowledgeable. She got me the best price that I couldn't even find when I tried to shop for insurance on my own. She is always quick to respond and works quickly to get you the best policy for the best price. She is definitely a 5 star Agent.
Matthew G., Mar, 06 2023
Quick quotes with zero pressure. It was very evident the agent wanted to get me the best coverage at the lowest price. He saved me $1500 a year without having to sacrifice any of the coverage options I wanted.
Travis M., Feb, 23 2023
Great price given the current offerings in the state.
Bretta L., Feb, 22 2023
compatible with big name insurance without the sky high cost
Wayne C., Feb, 14 2023
Kody was very patient with my questions and concerns. He shopped many vendors to find the policy and price that best fit my needs. He was very nice and professional in our conversations and his follow up calls.
Adrienne H., Feb, 14 2023
Neill was fantastic at getting me a great insurance rate!
Ashley A., Feb, 14 2023
Very knowledgeable. Quickly responded with a quote. Made sure I understood everything.
Debra H., Feb, 12 2023
I am a mortgage broker. I use Kody for all my insurance quotes. He is professional and often offers the client more than one options. I give Goosehead Insurance as 1 of the 3 options for insurance.
Austin D., Feb, 11 2023
She is friendly, personable, and knowledgeable.
Harward G., Feb, 10 2023
Kody was excellent!!!!
Randy N., Feb, 10 2023
Excellent customer service and quick responses
Tommy A., Feb, 10 2023
Great rate quote and for friendly representative
Jeff P., Feb, 04 2023
Abc
Dwayne B., Feb, 03 2023
Best quote that everyone gave me
Nathan T., Feb, 01 2023
She was very personable and helpful. Gave me pros and cons to the policies she offered. She offered help even if I didn't choose her policy. She gave me confidence to trust her opinion and guidance on selecting our policies. I love working with and giving my business to people like her
Josh P., Feb, 01 2023
Kody went out of his way to work with me on getting things done before my renewal. He was very patient with my schedule.
Randy Z., Jan, 31 2023
Extremely polite! Very helpful in getting the best quotes in a timely manner!
Casey A., Jan, 30 2023
Neill has gone above and beyond to get us various quotes, contact companies for us, and set-up any necessary accounts.
Tanicia L., Jan, 28 2023
Kody was very informative and helpful.
Anthony B., Jan, 28 2023
Kody was excellent! He answered every question I had and was very quick and efficient with getting me a home owners quote.
Hartley W., Jan, 28 2023
Neill was very thorough and informative!
Micah B., Jan, 28 2023
Kody is a top-notch agent! He is a great listener and gets his clients exactly what they need. Beyond this, Kody is full of integrity and that translates to how hard-working he is and how honest he is. I'd highly recommend Kody to other clients and friends!
Dawn T., Jan, 27 2023
Chelsea is very professional and help. She was able to help find an auto and home policy to fit my needs.
Logan B., Jan, 26 2023
great, fast communication and I was able to lower my premiums by about $1,000 per year.
Sharon M., Jan, 25 2023
Kody was able to help me with my car and life insurance. He had the best quotes, saved me money, and was quick and professional. Thank you!
Cynthia T., Jan, 25 2023
Kody was extremely professional and accomplished a lot in a very timely manner. Could not ask for better customer service. Cynthia P Taylor
Brandy B., Jan, 25 2023
Kody is very friendly and helpful
John P., Jan, 23 2023
Kody did excellent work, was quick to respond and closed the loop in a very timely manner.
Danielle O., Jan, 17 2023
my representative, tiffany perry, was very helpful and very quick to respond
James S., Jan, 11 2023
Great deal
Linda P., Jan, 06 2023
Great service.
William H., Dec, 21 2022
Great service
Courtney L., Dec, 19 2022
Kody helped me resolve my insurance issues quickly and efficiently.
Brian R., Dec, 17 2022
They saved me a LOT of money. They listened to my needs and found me the best option for it,
Elizabeth A., Nov, 30 2022
Neill was very helpful and understanding with the urgency of my situation.
Julian F., Nov, 30 2022
I've was very nice on phone nothing to comeplain about
Marty K., Nov, 28 2022
Nice guy, very clear on options, looked out for my interest
Walt S., Nov, 25 2022
Neill made it easy to find out what coverages were available to me and got me set up in no time at a great rate.
Josh S., Nov, 19 2022
She was great
Heather W., Nov, 18 2022
Because Chelsea DeCorte is the best and helped me with everything I needed!!
Payton D., Nov, 17 2022
Communication skills and prices
April G., Nov, 11 2022
Overall great experience! Amazing customer service. Every question I had was answered. Went above and beyond to make sure I got the best insurance rate. Just a 110% satisfied
Tracie S., Nov, 02 2022
Everything was quick and precise.
Jason S., Nov, 02 2022
Things went seamlessly and Neill was very personable
Judi H., Oct, 27 2022
Neill Roshto
Donells C., Oct, 25 2022
The agent was very knowledgeable and prompt.
Nathan R., Oct, 23 2022
Neill is a very conscientious and kind individual. He seems to care about helping people and does a great job!