Need help with an existing policy?
Contact My Team
About Erin
Erin Lewis is owner and risk advisor at one of the fastest growing personal lines insurance brokerages in the country - Goosehead Insurance. Our company is the smarter, simpler way to shop for insurance. Through sophisticated technology, customized policies, and expert advice from a local agent our independent agency is simplifying insurance for families around the country. With 55+ A-rated carriers there is an option for every situation ensuring clients save time and money while gaining peace of mind that their assets and income are properly protected. With a heart for giving back, you will find Erin supporting various passion projects and local charities when not working.
States Licensed In: MD, NC, PA, VA, DE, DC
About Mark
Mark Hesseloff is an agent with Goosehead Insurance located in Millersville,  MD. Mark  joined Goosehead because of his unwavering commitment to take care of his clients. Using cutting edge technology to shop with dozens of "A" rated insurance companies in just a few short minutes, he is able to find the right coverage at a competitive price. He takes the time to review all of the options and customizes a policy based on the unique risks and desires of each client. After finalizing an option, Mark is backed by a service team that has the highest client loyalty rating in the industry. Request a quote from Mark and you will quickly understand why Goosehead is one of the fastest growing distributors of home and auto insurance in the United States.
States Licensed In: VA, MD
Connect
8638 Veterans Highway, Suite 202
Millersville, MD 21108

Languages spoken:
English
Hours:


Download contact info

Follow me
We've got you covered,
and then some.
Homeowners Insurance >
Auto Insurance >
Flood Insurance >
Renters Insurance >
Condo Insurance >
Landlord Insurance >
Motorcycle Insurance >
Boat Insurance >
RV Insurance >
Life Insurance >
You've got the best of the best.
Meet the team.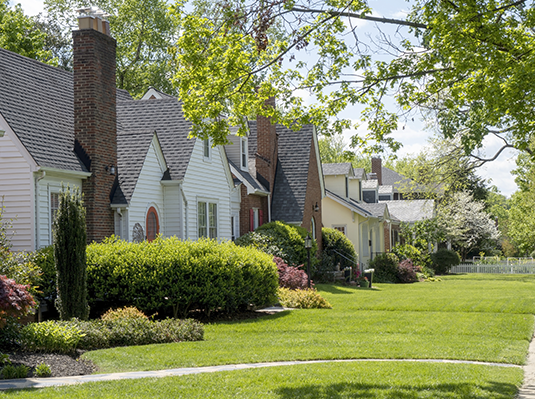 HOMEOWNER INSURANCE
Homeowners Insurance 101
After looking at dozens of houses you found a property you love. You've managed to come up with a down payment, get approved by a lender, and started wrapping your knick knacks in newspaper. Now you need to find a homeowners insurance policy that meets your needs, but how do you know if a policy is the right one for you?
Recent Reviews
Wanda H., Jun, 02 2023
First experience we'll see how next year goes
Jennifer H., Jun, 01 2023
Easy to deal with and very friendly. Did all the work for me.
Peggy S., Jun, 01 2023
Excellent person
Michael L., Jun, 01 2023
Kristy was extremely helpful with getting my insurance policy data completed. She was there for me thru every part of the policy from the Auto and Boat to the Home policy. Her willingness to assist me was second to none. She is an excellent agent.
William M., May, 30 2023
Great service
Austin W., May, 30 2023
Kenneth was very helpful and professional. He made the process almost effortless on our end and we are very happy with the savings we earned from bundling our home and auto policies. Thank you Kenny!
Robert M., May, 30 2023
Tony was polite, professional, and thorough - the work he did helped my wife and I find a policy that fits our needs at a great price.
Olushola O., May, 30 2023
Very good customer service
Halima J., May, 10 2023
Abdul was so helpful in helping me find the right policy.
Phillip A., May, 10 2023
Quick and trustworthy service.
Patricia W., May, 10 2023
Mark is wonderful to work with and provided an excellent experience. He thoroughly walked me through coverage, options, and costs, and answered my questions with care.
Laura F., May, 09 2023
Kristy was a great balance of being professional, knowledgeable, helpful and engaging. She was a true pleasure to work with!
Oluremi A., May, 04 2023
I received the needed help on time.
John S., Apr, 30 2023
Kristy was very knowledgeable and patient with questions. Very quick in response time. Plus saved us a bunch of money. Phone calls worked for our schedule as well in the evening.
Aina C., Apr, 29 2023
Great team! Mark took a lot of time with me, even before I committed to the policy. You don't get that everywhere. Thank you!!
Emily S., Apr, 29 2023
Kristy provided answers to all my questions promptly. In addition her explanation of all the "basic" policy information was very thorough, and all the follow up actions (Docusign from Progressive and Goosehead) were clear and consise. KUDO's to KRISTY al soltys
Klair S., Apr, 28 2023
Kristy was prompt, informative, and very helpful. I didn't feel like I was being sold. She was able to significantly reduce our rates while providing the same coverage we had. I've already told friends to call her.
Patricia G., Apr, 28 2023
Very helpful and polite
Stephen F., Apr, 23 2023
Abdoul was very knowledgeable, communicated well and provided great customer service.
Barbara E., Apr, 21 2023
Mark's friendliness and phone manner He listen and explained everything
Servace M., Apr, 21 2023
Good management online good pricing and very good approach
Michelle S., Apr, 18 2023
Great service!
Valerie T., Apr, 18 2023
Excellent, prompt, responsive customer service.
Gloria D., Apr, 16 2023
Politeness and great to explain the Home owners policy 🙄
Mysherrii L., Apr, 14 2023
Tony H. gave top quality service he was very patient and super professional. He made the process carefree. I knew he was doing everything he cooks to provide me with the best affordable rates possible.
David R., Apr, 14 2023
Great service
Eboni W., Apr, 14 2023
Kenneth was quick but yet efficient and got me what I needed to be successful as a homeowner.
Allana C., Apr, 13 2023
Kristy made me feel like family. She was very knowledgeable, patient, took the time to explain and answered all my questions in full details and also provided examples to make sure that I completely understood.
Shapelle S., Apr, 13 2023
Abdoul always been a great help with insurance shopping for me. He gives a lot of dedication & passionate about finding the best rate that fits my needs. I will highly recommend him to my family and friends.
Leah G., Apr, 11 2023
Quick response
Irma P., Apr, 09 2023
Kristy was very helpful and explained all options for us to consider what would coverage meets our needs. Her customer service is top notch.
Brandy C., Apr, 07 2023
Friendly professional knowledge responsive
Mary P., Apr, 05 2023
Because I'm happy with the outcome results I received
Heather S., Mar, 31 2023
Kenny was very friendly, helpful, and responsive. He made the process easy for us. I would be happy to recommend him to others.
Jonathan M., Mar, 30 2023
Kristy was amazing! She explained every detail of coverage to us and suggested what we should do to protect our family. Thank you again for all of your help!
Ralph C., Mar, 28 2023
I'm very satisfied!
Merlene S., Mar, 24 2023
Nice team members
Nicholas U., Mar, 24 2023
Great experience using the Goosehead agent services in getting the best insurance deals
David M., Mar, 21 2023
Quick and friendly assistance was needed and provided!
Denise M., Mar, 21 2023
the process for the home owners insurance and renters insurance was effortless. Very quick and easy process
Royal J., Mar, 19 2023
Great customer service
Bashiru V., Mar, 16 2023
Great customer service
Mary D., Mar, 16 2023
He was very knowledgeable and patient and has followed through with me to during this process
Jacob F., Mar, 16 2023
The service was absolutely top notch, I only wish that goosehead pulled quotes from more providers in order to truly get the best deal available.
Joshua H., Mar, 15 2023
Kenny was great - thorough, responsive, understood my needs.
Alison S., Mar, 15 2023
She was polite, patient and knowledgeable
Emilie C., Mar, 14 2023
Kristy was absolutely amazing. I cannot say enough good things about her. Not only was she very friendly, but she was so thorough and helpful, I couldn't believe it. She was able to cut our costs in half while increasing the coverage significantly. And she did so by including us in each step of the process with comprehensive explanations for everything. 15/10 experience.
Sabina F., Mar, 13 2023
Great service
Jermaine W., Mar, 13 2023
Loved everything about the experience
Gail C., Mar, 13 2023
The agent contacted me quickly and his explanations were concise and informative.
Sean M., Mar, 10 2023
Ease
Terrell C., Mar, 09 2023
I liked the fact that Mrs Kristy shopped around for the best rates and quotes for my wife and I that would fit our budget to make us comfortable.
Megan E., Mar, 08 2023
Ease of communication, quick and thorough service
Cynthia B., Mar, 07 2023
Excellent customer service from Kristy
Richard G., Mar, 03 2023
My agent was very responsive to my needs and questions.
Marites L., Feb, 28 2023
10 excellent
Mamadou T., Feb, 28 2023
It's was great
Allen K., Feb, 26 2023
Kenny was totally responsive, always available and completely knowledgeable. He was a pleasure to work with.
Alanah M., Feb, 24 2023
Great customer service!
Kim N., Feb, 22 2023
Very informative about the company and knew what to assist me with to get the job done
Anna G., Feb, 22 2023
Great customer service
Christopher W., Feb, 21 2023
Very knowledgeable and provide assistance anytime I had a question. Very easy to get ahold of.
Ramesh S., Feb, 20 2023
Score is based on service I got.
Ashley N., Feb, 16 2023
Kristy was very helpful and insightful!
Wyleacy J., Feb, 16 2023
Her review and comparison of my then coverage as compared to what Goosehead could offer: savings, increased coverage on my home and belongings as well as my car. I did not receive this type and degree of counseling from my former insurer. I'm grateful!
David D., Feb, 15 2023
Operator was very professional and explain everything very well to me
Stacey G., Feb, 14 2023
Mark was very courteous, professional, knowledgeable and efficient. He managed to juggle my request for a new policy onto his already busy schedule. He represented the company very well! Thank you for the opportunity to comment.
Stephen D., Feb, 13 2023
Excellent response to my questions for a quotation. Professional and friendly manner in dealing with me.
Maya C., Feb, 11 2023
Great service and great experience which led me to be satisfied
Vanessa F., Feb, 09 2023
Mark was extremely friendly, helpful, and knowledgeable.
Rodney H., Feb, 08 2023
My representative Kenneth provided me with outstanding customer service, and was able to get me a great quote for home owners insurance.
Lawrence D., Feb, 07 2023
The broker and her team worked very well together to complete our paperwork. The quotes were accurate and she explains them very well.
Niya G., Feb, 07 2023
My lender gave great reviews about Goosehead
Jeffrey H., Feb, 06 2023
Great service
Terrie S., Feb, 06 2023
Knowledgeable, follow up to questions we had in timely manner
Edward L., Feb, 03 2023
BEST SERVICE,EVER HAVE EXCELLENCE SERVICES THANKS
Isaiah R., Feb, 03 2023
Kenneth was very good at explaining everything and easy to work with. He was very professional and knowledgeable.
Brendan B., Feb, 02 2023
Kristy was extremely helpful and took the time to go over my coverage to explain and most importantly listen to my questions and help me find the right policy for me.
Stephen M., Jan, 26 2023
All my questions and concerns were answered to my satisfaction.
Jennifer A., Jan, 24 2023
He was the most nicest person Over the phone ever! And kept things easy n simple
William F., Jan, 24 2023
Mark, was nice, patient and knowledgeable. He put me at ease while explaining every step/detail in layman's terms. Additionally he saved us a bunch of money.
Fatou N., Jan, 24 2023
9
Douglas E., Jan, 20 2023
She was kind, patient and helpful.
Matthew J., Jan, 19 2023
Rapid turnaround, (Geico took nearly a week to submit a quote), and conscientious professionalism provided by Tony; thank you!
Justin G., Jan, 19 2023
Kristy was knowledgeable and very helpful. She answered every question I had fully and made sure I was getting the best coverage for the best value. It was very much appreciated!
John C., Jan, 18 2023
Kristy , was very through and knowledgeable. Easy to work with. I'm very happy with the over-all results.
Mia P., Jan, 17 2023
Abdoul was extremely helpful and very informative. He answered all my questions and enrolled me in a new policy very promptly. Will use him for all my insurance needs. Highly recommend.
Donald M., Jan, 16 2023
I got answers to all the questions I asked and I felt like Tony genuinely wanted to assist my needs
Blaise N., Jan, 13 2023
Easy to get new policy options
Pamela J., Jan, 11 2023
Money saved
Gregory L., Jan, 10 2023
Good service
Asia B., Dec, 25 2022
The experience I have had with Abdoul Diawara was above and beyond what I expected. I will always refery friends and family to him for a quality, time considerate experience. Thank you for all you have done to help me and my family!
James M., Dec, 23 2022
Kristy. She was very responsive and quickly helped us find a great policy. She was also super friendly and easy to work with, with great recommendations.
Rebecca C., Dec, 22 2022
Kenneth was awesome!!
Ricky W., Dec, 20 2022
The representative was very knowledgeable and relatable. I felt very comfortable speaking with him.
Keisha R., Dec, 19 2022
Great customer service, and knowledge of products!
Mintwab G., Dec, 17 2022
Happy over all with Mr. Abdul
Lawrence L., Dec, 15 2022
Very easy. Mark worked with me and explained the different areas of what the Morgan covered.
Russell M., Dec, 14 2022
Top notch help
Amanda B., Dec, 10 2022
Communication
Frank F., Dec, 09 2022
insightful and pleasant
Chantele J., Dec, 08 2022
quick response, friendly, very informative
Yana B., Nov, 30 2022
Agent was very patient, informative, & knowledgeable.
Zelda G., Nov, 25 2022
Kristy was very helpful in explaining all of the details that I didn't understand. She was patient with me and she definitely had my best interests with obtaining a good quote for me. I sincerely hope that all Goosehead representatives are as knowledgeable and as helpful as she was! Thank you Kristy!!
Leon C., Nov, 21 2022
Kenny was very informative, and honest. Greatly appreciated.
Franky H., Nov, 21 2022
Agents
Joyce S., Nov, 19 2022
Kristy was extremely knowledgeable and pleasant. She totally understood my needs and explained everything in detail since this is the first time I have bought a condo. She was excellent and is a great asset to the company.
Emmanuel M., Nov, 19 2022
Starting with the availability and friendly communication as well as the knowledge and guidance provided. All my questions were answered and I was provided with multiple options of communications for my comfort when I had any question or concerns.
William S., Nov, 18 2022
Kristy was extremely knowledgeable and able to explain all of the information so it was easily understood.
Ramin Z., Nov, 18 2022
Tony was very courteous and knowledgeable. And most importantly he got back to me very quickly with an estimate.
Stephanie H., Nov, 18 2022
Karimah was excellent and worked diligently to get me lower auto insurance. She was patient with me, very informative, kept me updated throughout the process.
Tia P., Nov, 05 2022
Karimah was very polite, professional, and knowledgeable about the policy she assisted me with.
Chante S., Nov, 05 2022
The agent was very helpful and informative.
Lauren T., Oct, 31 2022
Kristy has been very understanding and patient; this is my first home and I have a lot of questions
Morgan R., Oct, 31 2022
Ken was very helpful is attentive with my policy needs
Christopher S., Oct, 29 2022
N/A
Diann S., Oct, 29 2022
Kristy worked with me to get the homeowners coverage I needed at the right price and very quickly.
Felicia T., Oct, 27 2022
The time and effort that was put into finding me the best rate, providing a thorough explanation of my coverage and offering further support with anything I may need regarding my new policy.
Amy B., Oct, 27 2022
Kenneth was super friendly and made the process of new coverage so seamless and easy!
Ted S., Oct, 26 2022
The process was very simple and I saved money.
Ann C., Oct, 25 2022
speedy, patient, thorough, and of course, cost savings
Josephine H., Oct, 24 2022
Mark was very helpful, all details well explained, very knowledgeable. He is the best!