Need help with an existing policy?
Contact My Team
About Melissa
I am an agency owner with Goosehead Insurance located in Salisbury, Maryland. We provide delmarvalous insurance solutions to residents and business owners in Maryland, Delaware, Virginia, and Pennsylvania. As an agent, I can shop with dozens of "A" rated insurance companies in just a few short minutes to find you the right coverage at a competitive price. Before joining Goosehead, I worked in the automotive repair industry at a large corporation. There, I learned why having the right agent and right coverage is beyond important to insure you when the worst moments in life happen. Get a quote with me today and see my unwavering speed of service and experience the freedom of choice with your insurance needs today!
States Licensed In: DE, MD, PA, VA
Connect
208 West Main Street
Salisbury, MD 21801

Languages spoken:
English
Hours:


Download contact info

Follow me
We've got you covered,
and then some.
Homeowners Insurance >
Auto Insurance >
Flood Insurance >
Renters Insurance >
Condo Insurance >
Landlord Insurance >
Motorcycle Insurance >
Boat Insurance >
RV Insurance >
Life Insurance >
You've got the best of the best.
Meet the team.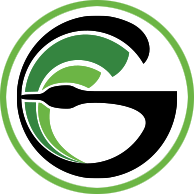 Catrina Taylor
License #: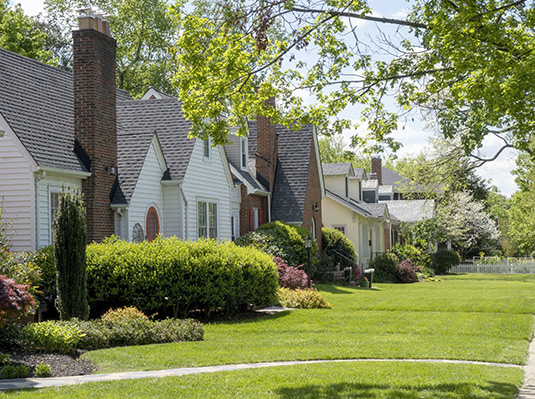 HOMEOWNER INSURANCE
Homeowners Insurance 101
After looking at dozens of houses you found a property you love. You've managed to come up with a down payment, get approved by a lender, and started wrapping your knick knacks in newspaper. Now you need to find a homeowners insurance policy that meets your needs, but how do you know if a policy is the right one for you?
Recent Reviews
Randa C., Nov, 30 2023
Working with Melissa was great, her knowledge of the products made it easy to meet my insurance needs.
Michael K., Nov, 24 2023
Responsiveness, active listening
Blue H., Nov, 24 2023
Responsiveness, active listening
Rita A., Nov, 22 2023
Answers all questions and efficiently.
Pamela V., Oct, 21 2023
Melissa went out of her way to help us with our needs
Clayton C., Oct, 20 2023
Melissa has been awesome. Super nice, patient and always happy! Thanks Melissa!!
Erik P., Oct, 18 2023
The immediate service and the knowledge of the agent Melissa Geeslin.
John J., Oct, 18 2023
Mellisa was very pleasant to talk with about my needs
Jesus O., Oct, 16 2023
quickly answer
Richard L., Oct, 12 2023
Very friendly
Philip B., Oct, 10 2023
I could not asked for a better client service experience, Melissa whent above and beyond to assist me in purchasing insurance.
Maryanne L., Oct, 06 2023
Korey was very courteous and informative.
Tabatha K., Sep, 28 2023
Feel trushworthy and worth my time and money
Christina K., Sep, 27 2023
Melissa was easy to work with, responsive, and extremely knowledgeable.
Jenifer L., Sep, 19 2023
Quick and educated people responding
Brent D., Sep, 19 2023
Great and quick service.
Barry K., Sep, 11 2023
She was very informative, helpful and made the whole process easy.
Camie T., Sep, 06 2023
Melissa provided excellent customer service. She was patient with me. She immediately responded back to the question I had.
Robert S., Aug, 25 2023
Melissa was prompt in responding to my inquiry and took the time to answer all my questions. The rate was very competitive.
Vernon K., Aug, 18 2023
Melisa was very helpful and always responded promptly to my calls.
James L., Aug, 15 2023
Very Professional and got us the best coverage including saving us money.
Timothy E., Aug, 09 2023
Melissa was great she explained everything to me and even answered her phone on a Saturday when I called
David C., Jul, 31 2023
Excellent customer service... Melissa you are the best
William D., Jul, 29 2023
Very easy to talk to and responsive support.
Maria S., Jul, 28 2023
quick and friendly service :)
Paul M., Jul, 24 2023
Pleasant to talk with, very helpful and informative. Also, very accommodating.
Veronica R., Jul, 21 2023
Good service and polite
Franklin D., Jul, 21 2023
Good service
Tracey L., Jul, 11 2023
Melissa was excellent to work with. She gave very clear information and was easy to communicate with.
Kevin C., Jun, 27 2023
Easy answer, Melissa Geeslin. Knowledgeable, helpful, fast, and prompt. Laid out all our options and found us the best insurance package based on our needs.
Donald P., Jun, 27 2023
Responsiveness.
Jeanne K., Jun, 21 2023
Customer service and assistance from Melissa
John P., Jun, 21 2023
From the very beginning Melissa Has been very understanding and knowledgeable on everything. She was able to get me the best rate and knew what she was talking about. She even communicated with me during her off time. She got in touch with me in a timely manner and I knew then that if I ever needed anything for an emergency that her and her office would definitely be who I would want by my side. Then the upside was the rate was even a great price also. I am glad she was highly recommended and I checked her out. And I have already told people of her myself. Melissa and her team are AMAZING!!
John T., Jun, 20 2023
Melissa is thorough and very attentive to her work.
Mitchel M., Jun, 12 2023
Melissa Geeslin is the bees knees when it comes to insurance! She and her staff are the easiest to work with and offer a wide array of carriers to cater to all of life's situations. Simply the best in the business.
Cheryl A., Jun, 11 2023
Melissa is very personable and a wealth of information, as well as a person who will go that extra mile.
Alison F., Jun, 01 2023
She was great to work with - super quick (which I needed), explained it all, and got me what I needed.
Dale A., Jun, 01 2023
Melissa made the process very easy. She is an awesome agent.
Mike W., May, 31 2023
Very happy with the service she gave us while setting up our new household.
Louise F., May, 30 2023
Excellent rates. Extremely Professional and a pleasure to work with
Annette C., May, 06 2023
Melissa was responsive and very easy to work with.
Lauren N., May, 03 2023
Melissa was very helpful, friendly and professional. She also answered all our questions in a timely manner and found us great rates
Nicholas N., May, 03 2023
Melissa got us good rates and was very friendly and professional and answered all our questions in a timely manner
Shaun B., Apr, 28 2023
Melissa was very helpful and quick :) Thank you!
Paul M., Apr, 25 2023
Melissa is professional and prompt. I felt she was looking out for our interests and we are satisfied with the outcome.
David B., Apr, 20 2023
Quick response
Mary S., Apr, 17 2023
Melissa was very professional and just very nice and down to earth. Thanks melissa
Teresa C., Apr, 15 2023
Return calls
Drue M., Apr, 14 2023
Millissa was so great to work with and was so professional, She was able to obtain the insurance that we needed for our home. Great job. She was so pleasant and answered our questions with out hesitation. My wife and I were very pleased.
Eric D., Apr, 11 2023
Respond time
Michael N., Mar, 08 2023
Great service, best deal.
Brandon M., Mar, 05 2023
They helped me out big time
Russell P., Mar, 03 2023
Excellent service, very pleasant
Anthony S., Feb, 25 2023
Excellent customer service and pricing, I will be sharing this experience.
Richard M., Feb, 23 2023
Melissa is the best. She provided us with options for our insurance needs. She pointed out areas where our individual coverage should be increased or remain the same providing specific examples.
Jennifer P., Feb, 21 2023
Melissa is fantastic. Personalized service and flexible scheduling, working around what I had going on. Awesome experience.
Tyler G., Feb, 17 2023
Melissa, who is awesome.
Deborah B., Feb, 15 2023
Very helpful and done promptly
Andrea W., Feb, 14 2023
Melissa was absolutely responsive, professional and really helped me in all aspects of the insurance I needed
Richard M., Feb, 01 2023
Courteous, efficient, speedy follow up.
Stefano B., Jan, 25 2023
I was so happy to work with Melissa to obtain homeowners insurance. She was a pleasure to talk to and was very professional and empathetic. I love how her office is in a local downtown community. This is what keeps our country alive and prosperous. So when I heard that I would be able to walk into a brick and mortar property and speak to a human was also a key reason. Thanks again to Melissa!!!
Carmen H., Dec, 29 2022
Expertise, Price, Customer Service Pro
Cathay M., Dec, 21 2022
Melissa's knowledge and ability to assist me after issues I encountered with another Goosehead agent. She was professional and extremely competent. She was a pleasure to work with.
Mary A., Dec, 19 2022
Efficient and friendly
Donna H., Dec, 15 2022
Goosehead is always timely and professional and I appreciate and refer them every chance I get! Love them!!
Darci W., Dec, 09 2022
Great customer service from Melissa
Barry T., Nov, 16 2022
Great customer service
Alexia M., Oct, 28 2022
Excellent customer service.
Tiffany C., Oct, 27 2022
Very responsive and easy to work with. Thank you!
Shaun S., Oct, 18 2022
Melissa and Colleen are both very professional and go above and beyond. I am a real estate agent who has had other clients work with them with great results and that motivated me to use them myself this time for the first time.